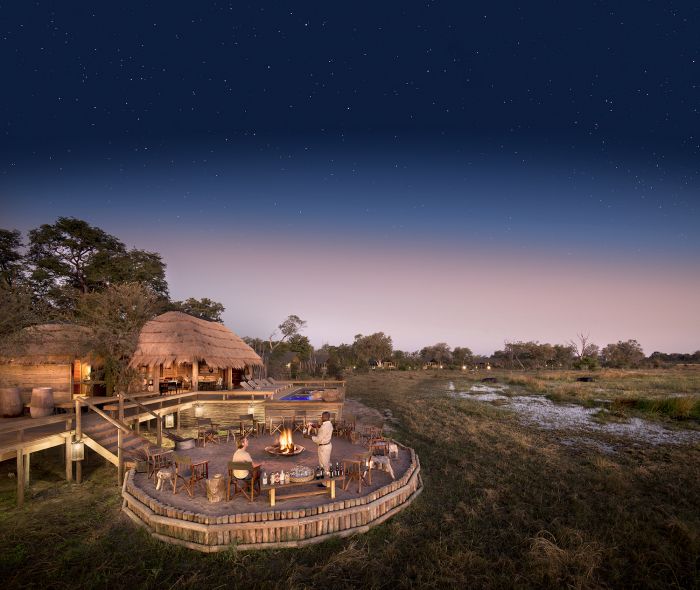 Natural Selection - Sable Alley
A selection of Botswana safari lodges are offering significant discounts right now, so if you're in the mood to embark on an African safari, there's still time to book one — but you better hurry! Now through March 2020, Southern Africa-based safari company, Natural Selection is offering special rates and incredible savings for stays that are booked during the Botswana summer season (November through March).
Summer or also known as green season, is an excellent time for travelers to experience a safari and visit different regions of Botswana. Two very special areas to experience during this time are the Makgadikgadi Pans and of course, the Okavango Delta.
The Makgadikgadi Pans' wet and green season, which starts in November and lasts until March, transforms the arid salt flats into lush watery grasslands. When the water from the rains arrive in November, the Makgadikgadi pans are flooded, creating an immense mirror-like lake. As a result, vegetation grows and the pans act as a water source, attracting a diverse range of wildlife, including brown hyenas, lions, flamingos and Africa's second-largest mammal migration of wildebeest and zebras. Farther up northwest in Botswana, the Okavango Delta's wet and green season coincides with the same timeframe. The wet and green season yields high temperatures and heavy rains for the Delta. The heavy rainfall transforms the dry savannah into a lush oasis for wildlife. In the Okavango Delta wildlife consists of leopards, lions, cheetahs, wild dogs, elephants, baboons, hippos, and antelopes. This is also a season for travelers to get the chance to see newborn animals and migratory birds.
This special offer is eligible for Camp Kalahari and Meno a Kwena in the Makgadikgadi Pans area and then Sable Alley, Mapula Lodge, Hyena Pan and the Jackal & Hide in the Okavango Delta.(*Hyena Pan will be closed from Jan 10 – Mar 31 2020). Rates start at $475/pppn for a minimum of 3 nights stay.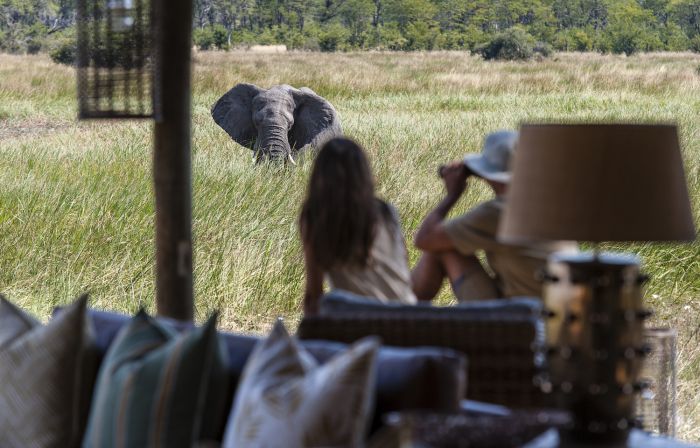 Natural Selection - Sable Alley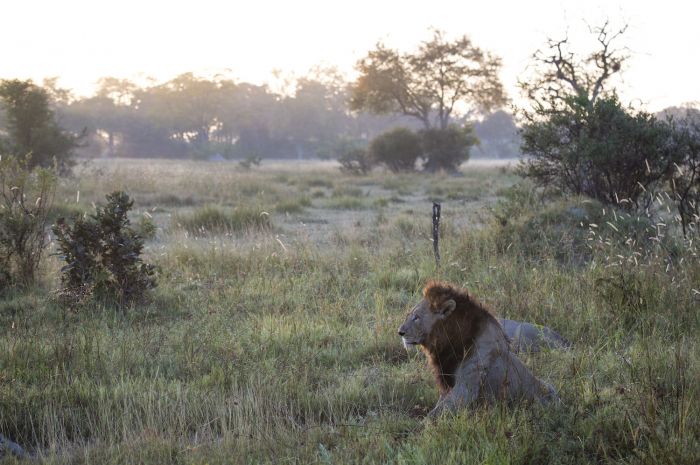 The Jackal and Hide - Natural Selection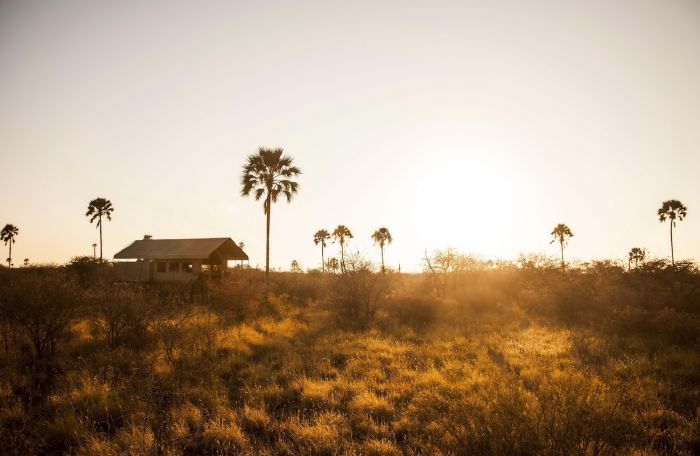 Camp Kalahari - Natural Selection