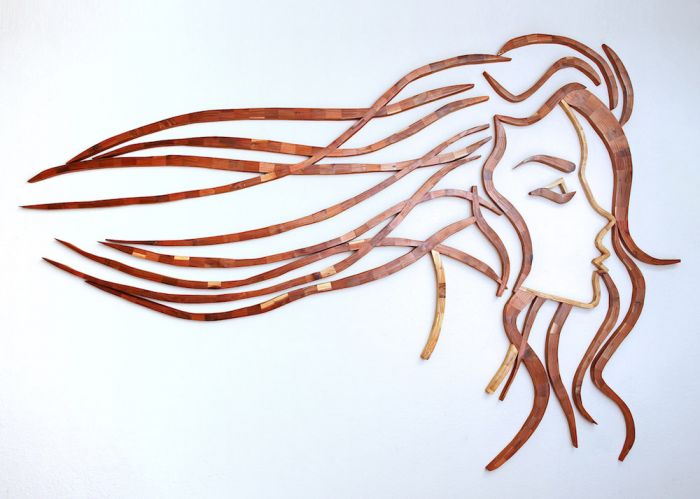 Photos Credit: Nick Lopez
Nick Lopez didn't originally turn to wood as an artistic medium. Rather, he found himself with a lot of extra wood on his hands from his work as a builder and remodeler. His natural creativity and knowledge of woodworking soon led him from construction into the fine art world, creating beautiful functional works of art out of scrap wood. Understanding wood and the careful meticulous process of creating works has led Nick from the redwood forests of California to countries all over the world. Each place brings new inspiration for the creative works that Nick has continued to evolve over the years. Nick tells JustLuxe about his path to the art world and his ongoing love affair with woodworking.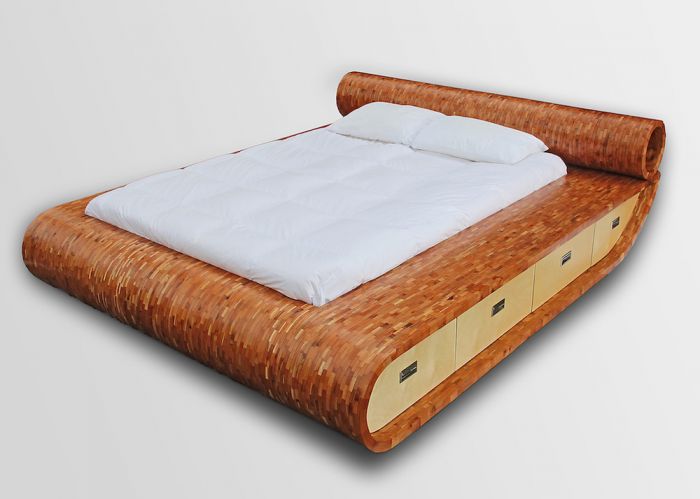 When did you start working with wood?
I've been working with wood all my life although it was for the building and remodeling of houses. I started seriously focusing on my functional art pieces in the beginning of 2013.
You design Functional Art pieces from reclaimed wood, much of it out of old growth California Redwood. How did that approach begin?
I was in a position where I had an abundance of time as well as an abundance of old growth redwood which I was actually using for firewood. As I was cutting up piece after piece I realized what a waste it would be to simply burn it and I knew I could do something better with it. Old growth redwood is such a naturally beautiful wood and there isn't a lot of it left. The trees are protected so you can't just go into a lumber yard and buy it new.
You began working in the construction industry, was the game plan to move from that to the fine art arena?
I've always known that I didn't want to work in construction for the rest of my life, but it's something that I'm quite good at, and its suited my lifestyle quite nicely. I never planned on becoming an artist and if someone had told me 5 or 6 years ago that I would be involved in the art world I definitely wouldn't have believed them.