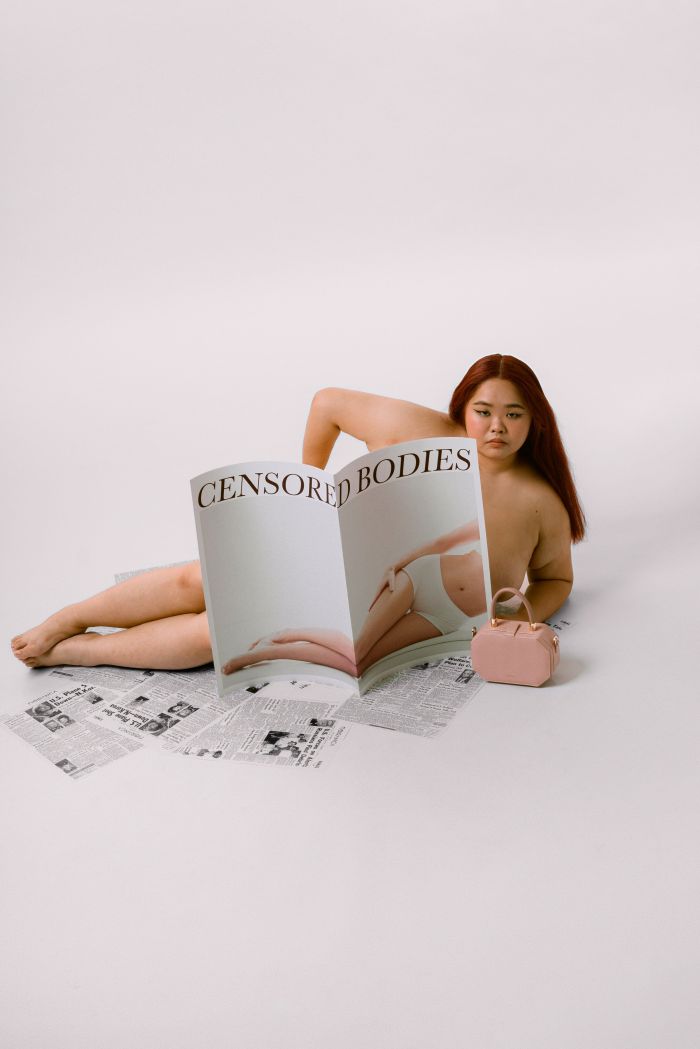 NOIRANCA
To stand out in today's fashion landscape takes more than a great eye for design. It's about connecting with our audience on a deeper level — letting them know you see them and celebrate them for who they are.
Emerging handbag brand NOIRANCA, which has already garnered plenty of attention for its gorgeous collection of PETA-approved vegan leather bags, is further embracing its commitment to natural beauty in its new campaign, Censored Bodies.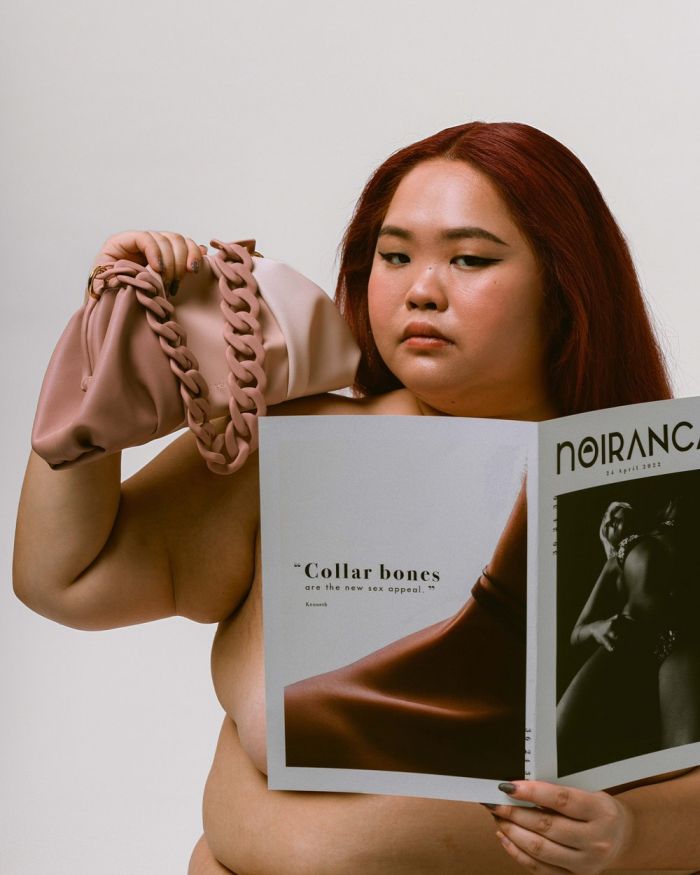 NOIRANCA
I recently caught up with NOIRANCA's brand manager, Rono Zhan, who shared more on Censored Bodies and NOIRANCA's thoughts on the importance of embracing body positivity and inclusivity.
Q: As an accessory brand, what inspired you to launch a campaign to embrace body positivity?
RZ: 'As a brand that truly believes in diversity, inclusivity, and multifaceted beauty, it is of paramount importance to give voice to women of all shapes and sizes. Censored Bodies unfurls the beauty of plus-size bodies that are often not presented in mass media, a place where unrealistically slender bodies are worshipped. To us, beauty comes in different forms and the slender bodies we see on mass media are no longer the definition of 'perfection' — there's a whole spectrum of beauty and each shines with its own glow.
Q: What do you hope your audience takes away from this campaign?
RZ: 'We hope that by showcasing the different layers of beauty in a plus-size body, our audience would be able to see this other 'beauty' as it could never be defined. Beauty comes from within and it all stems from confidence, self-love, and empowerment. This is what NOIRANCA stands for — being a platform for women of different body types, colors, ages, and cultural backgrounds. It's all about building a strong community. We hope Censored Bodies will empower women with different body shapes to embrace and celebrate their bodies.
Q: Where was the idea for this brand born out of?
We'd like to create something different. We started with a different vision in making vegan leather bags with full-on sustainability, transparency, and traceability. Witnessing environmental issues coming up one after another, we would like to take a different, greener approach to fashion.
In making our bags no real animal leather is used, we instead opt for PETA-approved leather handbags, making sure no animals are harmed. Behind the closed doors of the fashion industry are leather, fabrics, packaging, and production which all use water, chemicals, and resources — and most people rarely see these hidden aspects. Being transparent and traceable is thus one of our initiatives in building the brand, for consumers deserve to know and discuss how we all make a change for the planet collectively.
To us, fashion is also telling a different story. Not only are we paying tribute to the inspiring stories of females in our designs, but we are also collecting and sharing stories from women of all kinds and presenting them all to the world. This ideology, too, propelled us to make our campaign BlackSalon which celebrates black women's empowerment.
With different bits and pieces of these stories, we're creating a female community that is all about inspiring each other and coalescing into a collective force.
Learn more at noiranca.com.