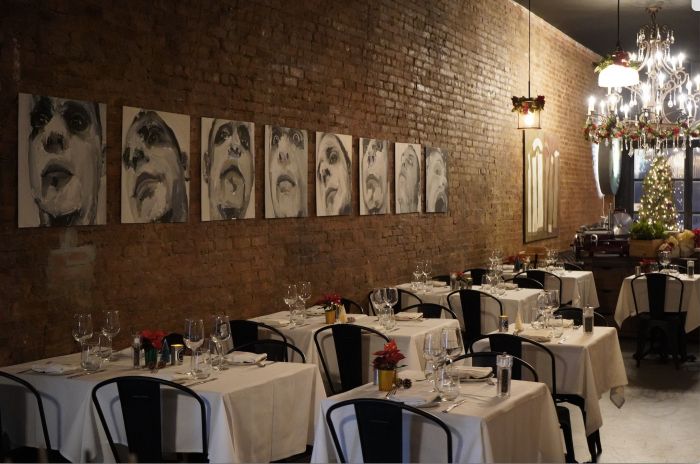 Nonna Beppa
The best restaurant meals are a mixture of delight and comfort, you relax in knowing the lay of the land but at the same time rejoice in the unexpected. This is what one can find when visiting Nonna Beppa, an Italian gem which lies within the West corner of Manhattan's SoHo neighborhood. Opened in the Summer of 2018, Nonna Beppa showcases the culinary masterpieces of Italy's Emilia Romagna region and serves up simple Antica Cucina cuisine from the fourth-generation chef, Giancarlo "Wendy" Cacciatori.
Chef Wendy was introduced to cooking and the restaurant industry at the tender age of 5 while learning from his grandmother - who the restaurant is named after. Nonna Beppaholds true to its family-based roots and has made it their mission to present seasonally fresh dishes that come from recipes that have been passed down from generations. They go as far as directly sourcing majority of their ingredients from Northern Italy, specifically within the Emilia Romagna Region, an area known for their curated meats and cheeses amongst other specialty items such as Aceto Balsamico di Modena.
What makes this restaurant so unique is the in-house "Sfoglina", (Italian for artisan pasta maker), who creates homemade pasta every day, and upon request can even personalize the stuffing of any pasta on the menu. Some items that stand out on the menu includes flavorful Parma Ham and Buffalo Mozzarella, a tasty Tortellini in Broth (something they really take pride in making), and a staple favorite, Meatballs in Tomato Sauce. Have extra room? There's a variety of desserts that will suit anyone's tastes including a tasty Tiramisu, a homemade strawberry tart and a delicious Mascarpone with Cookies and Nutella.
On Thursdays, Nonna Beppa imports fresh seafood which is then utilized in specialty dishes such as shrimp scampi which is tossed in extra virgin olive oil and laid over a bed of linguine made in house - to order by Nonna Beppa's pasta maker. For a hearty lunch, Nonna Beppa offers a deal for 15 dollars per person and includes an appetizer and a main dish for guests to enjoy.
To pair with any meal, Nonna Beppahas an extensive wine list curated by their Sommelier and Wine Director Gaetano Muscatello. One can't go wrong with these fine wines that are imported from the Emiglia Romagna region as well as Campania, Trentino Alto Adige, Toscana and beyond.
Nonna Beppais located at 290 Hudson Street on the border of SoHo and West Village. Reservations can be made at www.nonnabeppa.com or by calling (786)-327-4417.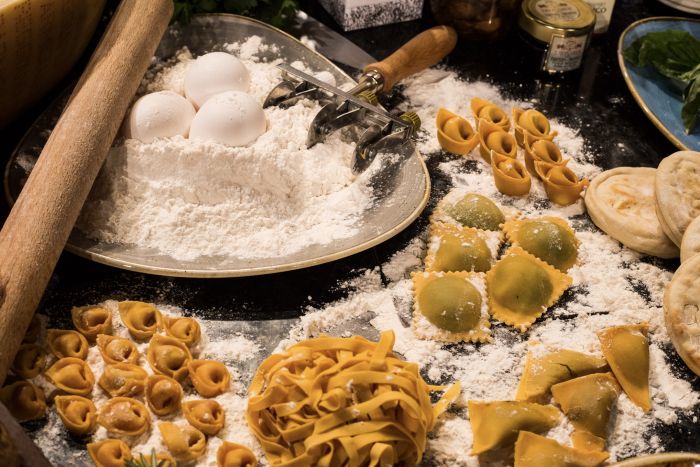 Nonna Beppa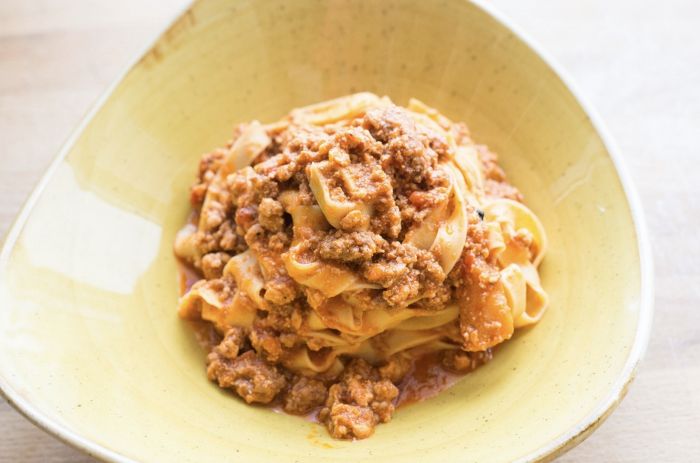 Nonna Beppa