I had the privilege to feature this idyllic locale on Season Two of my luxury travel show "Travel Time with Linda Bucket-List Destinations" that will air nationally April 14th on AXS TV Network.
It's a country that's 99% water and 1% land, made up of 1,200 islands but only 200 of which are inhabited. Nicknamed "Nature's Sunken Garden" with its thriving coral reefs and colorful underwater marine life, the Maldives beauty is unsurpassed and lives up to its reputation as one of the most photogenic places on the planet.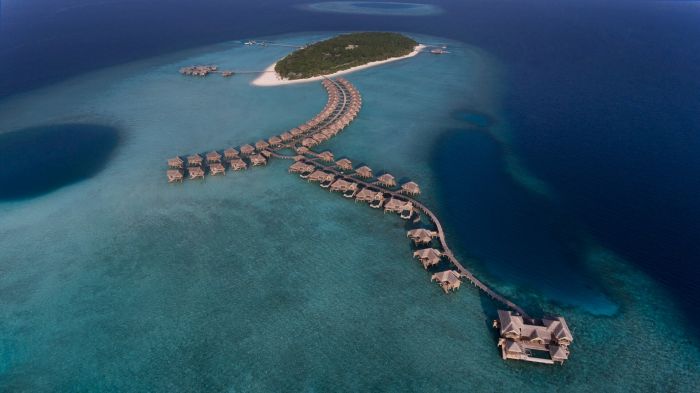 While filming The Maldives episode, I was treated to the most incredible aquatic surroundings at the private island, uber-luxe resort, Vakkaru Maldives located within the UNESCO BIOSPHERE RESERVE of Baa Atoll. With its iconic over-the-water villas set over turquoise crystal-clear waters, its exceptional beauty and awe-inspiring location of this Maldives island retreat was the ultimate luxury hideaway.
The island's organic farm is an epicurean's haven and the epicenter for Vakkaru's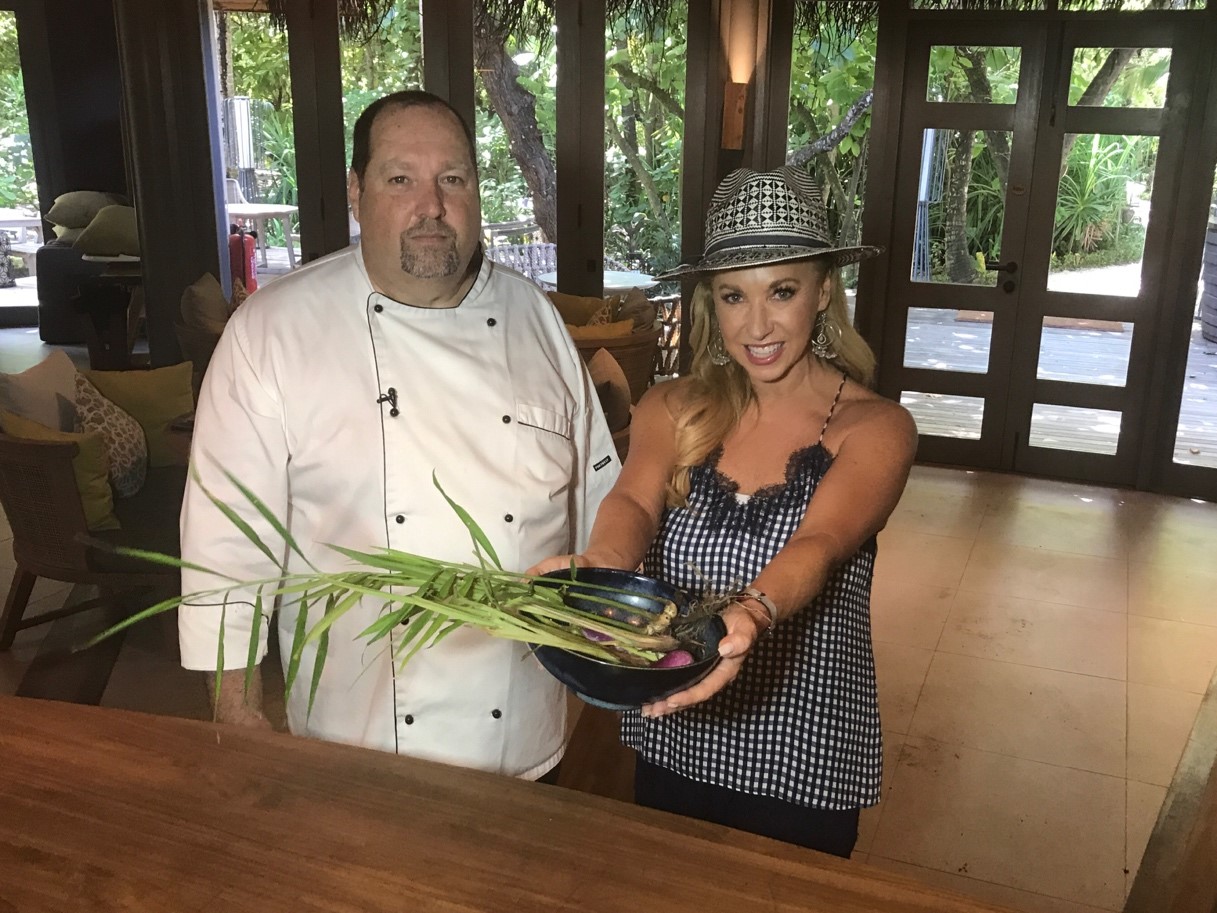 Farm- to-Table Cooking Lesson. All of the delectable, one-of-a-kind food pairing experiences we featured left an indelible memory thanks to the culinary magic and creativity of Head Chef, Phillipe Wagenfuhrer.
Guests can accompany Chef to handpick their organic ingredients in a straight-from-the-vine culinary cooking experience. Row after row of delicous fruits and vegetable selections to collect, then cook with Chef in an informal cooking class.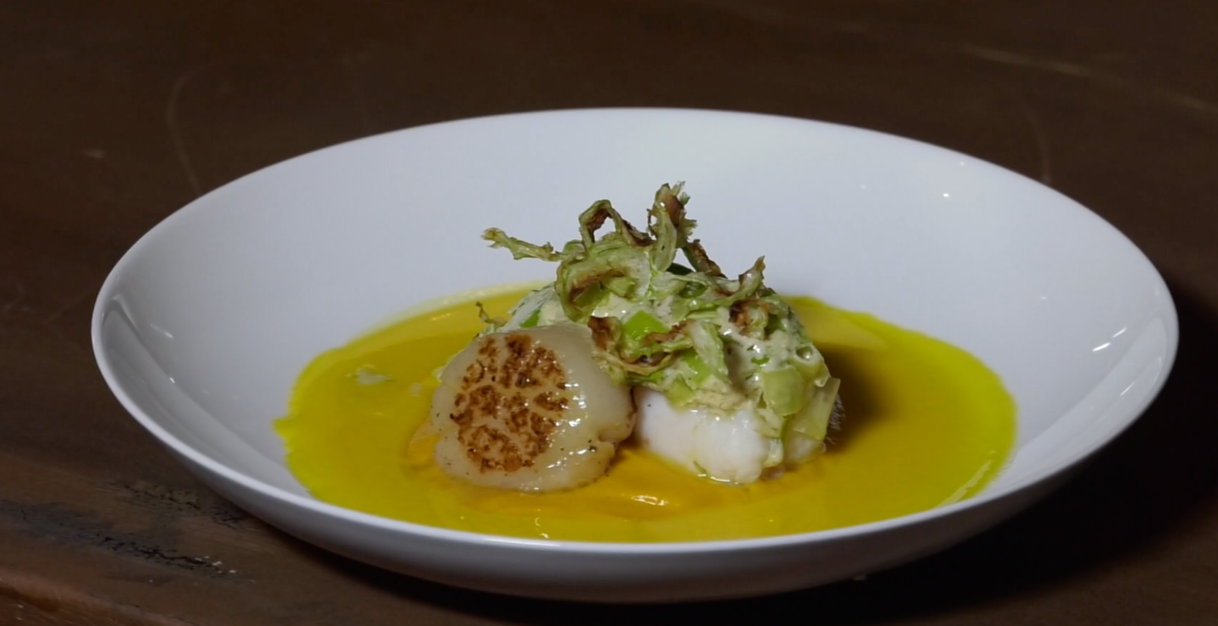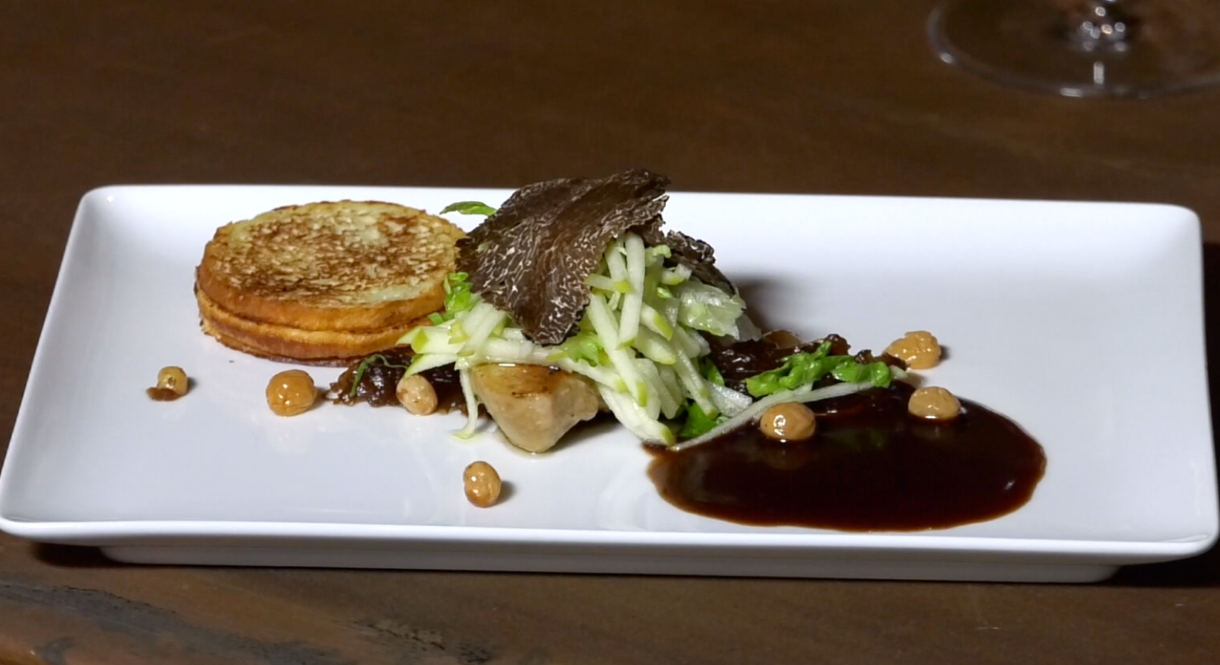 Culinary delights abound and a gourmet food & wine pairing menu prepared by the dynamic duo of Chef Phillipe and Sommelier Stefanie was another top highlight. In his charming French accent, Chef Phillipe had me at "beluga caviar" as he placed a shot glass tiered with the scrumptious caviar pearls and lump crabmeat as my aperitif, while Stefanie masterfully poured one of my favorite champagnes Veuve Cliquot into a chilled champagne glass. I thought I had died and gone to heaven, but the incredible food and wine pairing extravaganza had just begun….
Soon to follow came the Lobster Tail with Pan-Fried Scallops, then a mouthwatering Seared Foie Gras topped with Shaved Truffles. All paired beautifully by Sommelier Stefanie to compliment the exquisite gourmet cuisine with the finest wines from around the world to enhance the dining experience.
When Chef learned how much I loved caviar, he thoughtfully sent me the next day a beautiful treat of champagne, caviar and blinis to enjoy in my over-the-water villa. It was my favorite afternoon feeling spoiled and truly savoring the good life…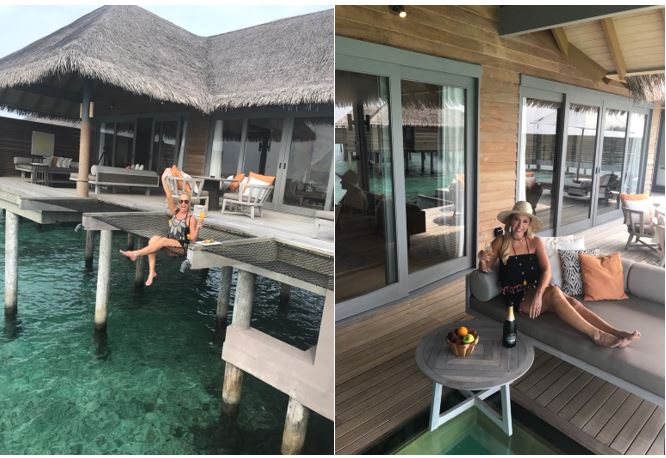 I'm often asked to advice on my favorite travel destination and my blanket reply is always a resounding "The Next One". Spoken like a true travel addict….
Season Two features the worlds most iconic locales that are on everyone's bucket list filled with glamour, luxury and adventure.
There's a new way of thinking when it comes to travel which I consciously try to reflect on my show, taking a more intimate approach and highlighting authentic, bespoke travel experiences.
I feel travel is the only thing you can actually buy that makes you richer so sharing travel inspiration to the masses is extremely rewarding.
The Maldives episode airs nationally April 14th
You're invited to join me in the passenger seat~
Set your DVR to Season Two of "Travel Time with Linda"
Weekly Sunday mornings, 8amE/ 7am CST airing on AXS TV Network