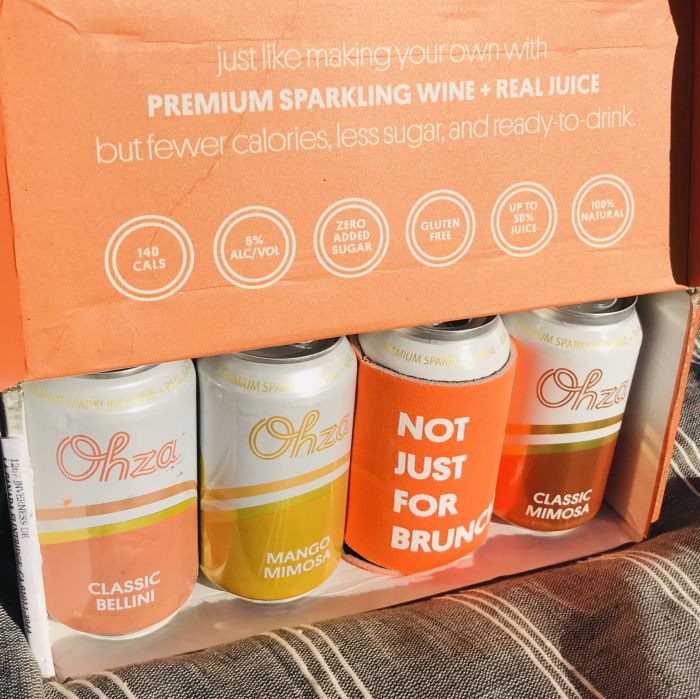 Jill Weinlein
The premium mimosa company Ohza has redefined what you expect from a cocktail in a can. It all started when a group of friends were drinking mimosas on a boat off Cape Cod. They discussed how there must be an easier way to enjoy fruit flavored bubbly mimosas without all the hassle of bringing cups and flutes, making fresh fruit juice, opening and pouring bottles of Brut. Then there is all the waste of plastic and bottles afterwards.
Collectively four friends reinvented the mimosa by creating Ohza Mimosas in a can. They use premium quality Brut Sparkling Wine from the Finger Lakes region of upstate New York. This Brut is made in an area specifically designed to bring out a subtle fruity flavor.
Next they use real fruit juice to fill almost one third of each can. Ohza has the calorie count of a hard seltzer, by not adding sugary fruit extract or flavor additives. Their mimosa in a can is lighter, less sugary and ready-to-drink with nothing artificial and no preservatives. ‍

Ohza
Ohza also leaves a small footprint for a big party of fun. One 12-pack is equivalent to four champagne bottles of bubbly and a full juice carton. Ohza has up to 80% less sugar and 60% fewer calories than one batch of mimosas served at a restaurant or bar. Each can is 140 calories, easy sipping with 5% ALC/VOL, up to 30% juice, and gluten-free. Plus the cans are recyclable.
When you purchase a classic mimosa 12-pack, $3 from every order is donated to the United Way Relief Fund.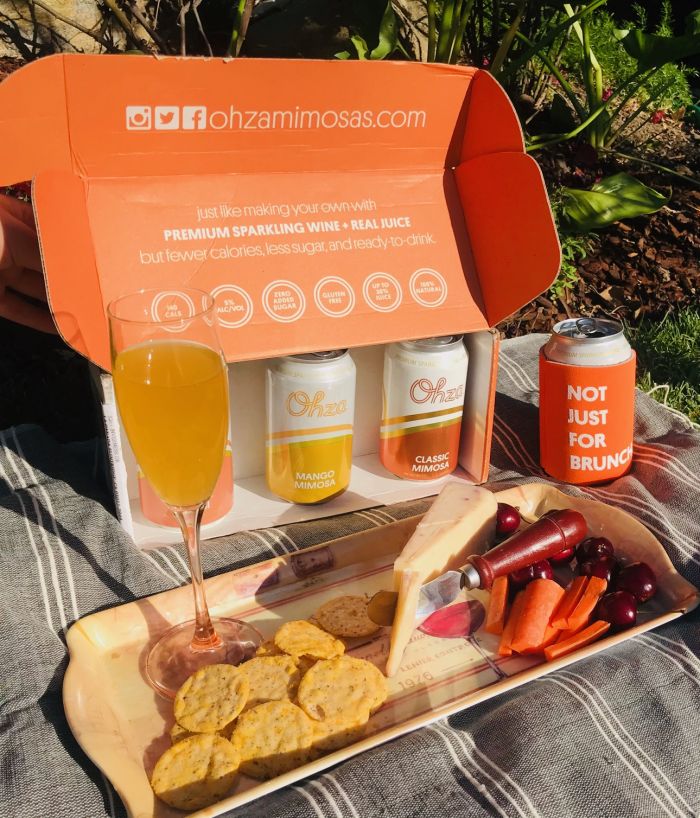 Jill Weinlein - Photo taken before Covid-19
Besides classic mimosa, they recently introduced classic bellini and mango mimosa. Each one is ideal to sip not only during brunch, but can be enjoyed during a picnic in your yard or at a park, while cruising in a boat, by your pool, tailgate this Fall and hopefully soon at outdoor music venues.
Order Ohza Mimosas online to be shipped to every state except KY, MI, MS and UT. Shipping is free on orders of $50 or more.