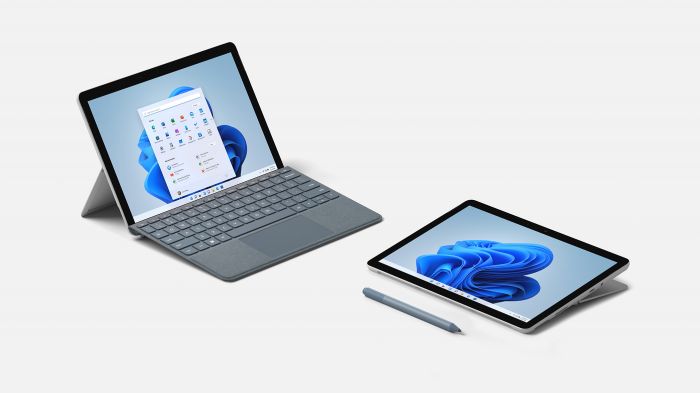 Microsoft
Travel mayhem is affecting many people's summer travel plans in the UK and around the world, following pandemic-related retrenchments in the aviation industry, with some travellers facing hours of flight and baggage delays. Images of forlorn families stuck in seemingly never-ending queues and reports of cancelled flights are ubiquitous in the media, and the situation is unlikely to improve for some time, given how long it takes to grant the necessary security permissions for airside staff. To alleviate some of the stress and tedium of travelling this summer, travelling with a device is an excellent plan. According to YouGov, globally some 63% of Gen Z agree that having a device for travelling enriches their travel experience. So, join in and make sure you equip yourself for any queue with the most up-to-date gear possible.
In order to help travellers beat the madness and ensure they are prepared for any delays, Microsoft has assembled some nifty tech tips and tricks to derive the maximum benefit from their Surface devices and make the experience a little more tolerable. Whether you're travelling for work or pleasure, alone or with family, these hacks are certain to keep you entertained and connected whilst you wait.
1) Let your creativity run free and unleash your inner artist: If you, or your travel companions enjoy sketching, painting and drawing, then the Surface Go 3 device is ideal for you. Using apps like Sketchbook and drawing with the Surface Pen, you can get creative while you wait and put pen to paper…digitally of course. Help bring down some of the noise and stress travelling by letting your creativity run free.
2) Entertainment at the tips of your fingers: Watch your family's favourite TV shows and films hands free on apps such as Disney+. The Surface Go 3 is small and easy for all family members to hold — or set it up on an airport table with the Kickstand open. Disney+ app is available in the Microsoft Store on Windows alongside other streaming channels, ideal for evenings in or for the long journey ahead.
3) It's game on: With gaming on the Surface Go 3, you can connect Surface Go Type Cover to the device for a full laptop with keyboard to enjoy favourite PC Games like Minecraft, to keep your child entertained in long waits.
4) Learning tools available: Microsoft Learning Tools has more than 16 million monthly active users, globally across Word, OneNote, Outlook, Microsoft Edge, and Office Lens, and is supported in more than?30 languages. With these, you can learn something new while you wait, take the opportunity to upskill in your wait time with Microsoft Learning Tools.
Moreover, if you're in the market to upgrade your tech this summer, Microsoft Surface has several devices, accessories, and features that can help you endure the inevitable delays. These devices are created with the ultimate specs and epic battery life - lasting up 11 hours, which is vital if you do find yourself stuck in airports for long periods of time.
Microsoft Surface Go 3, from £349.00 / $399.00– The most portable Surface touchscreen 2-in-1 is perfect for your everyday tasks, work, and play. It's a perfect gift to keep your little one remain entertained during long flights with its 11-hour battery-life, and it can help those who want to stay connected on the go. The Go 3 is compact and light, effortlessly simply to transition from a laptop to a tablet, easily portable in your carry-on luggage, becoming the best device for your whole family.
Surface Headphones 2, from £239.99/$199.00 – Stay connected at them, whether that's calling hotels to manage your reservations, or staying entertained by watching your favourite Netflix shows. Surround yourself with spectacular Omnisonic sound for music, shows and calls to loved ones. Stay focused with adjustable noise cancellation, and listen in comfort with up to 18.5 hours of music listening time. Its noise cancelling qualities ensure you can focus while enduring the wait, or simply help you drown out the noise at the airport queue.
Surface Earbuds, from £199.99/$99.00 - Featuring ultra-comfortable design, plus all-day battery, you'll be able to watch your favourite Netflix shows while stuck at the airport, without fidgeting with the wires, or take the opportunity to listen to some relaxing music to bring down your stress levels.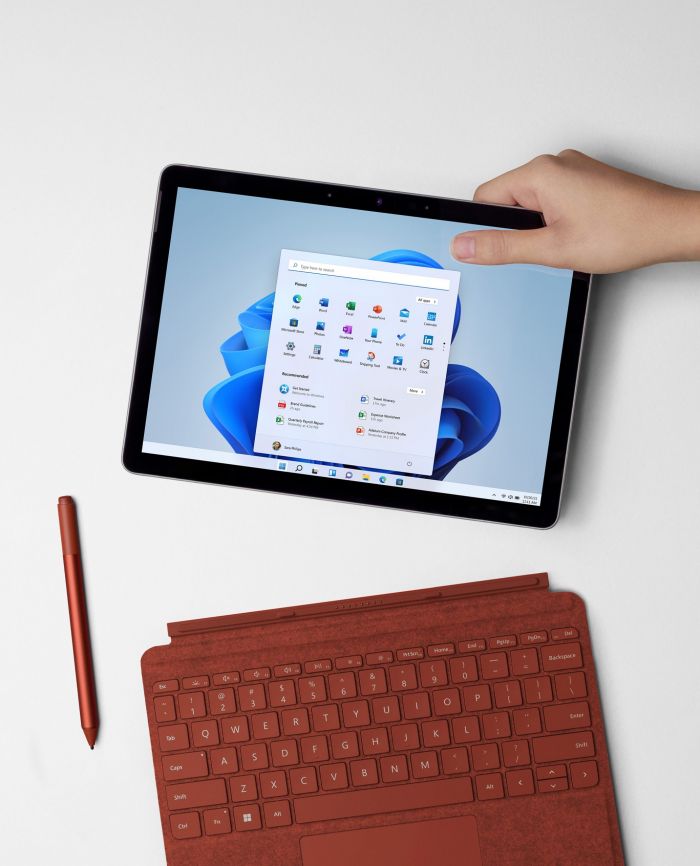 Microsoft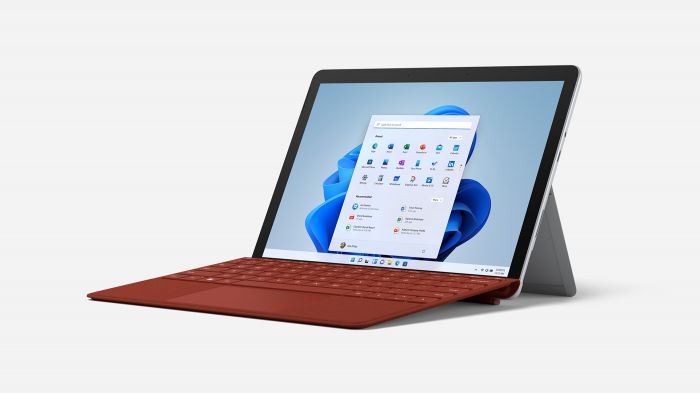 Microsoft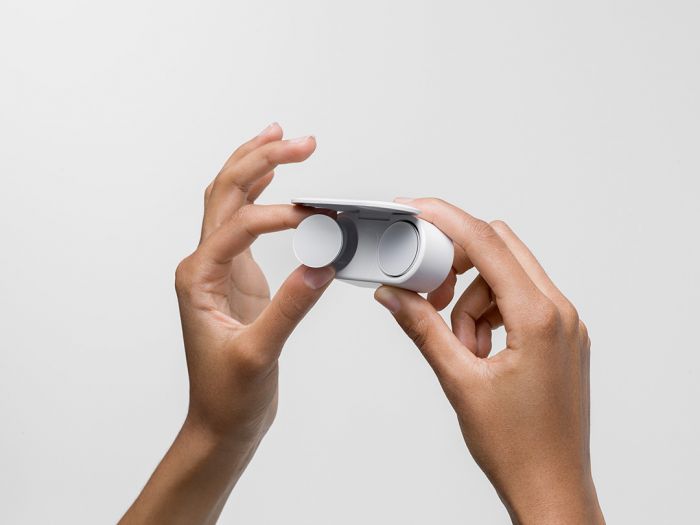 Microsoft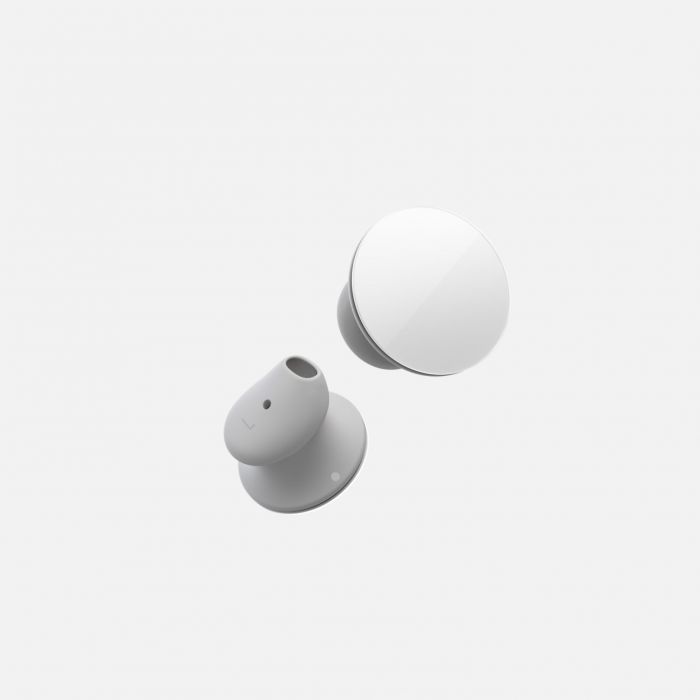 Microsoft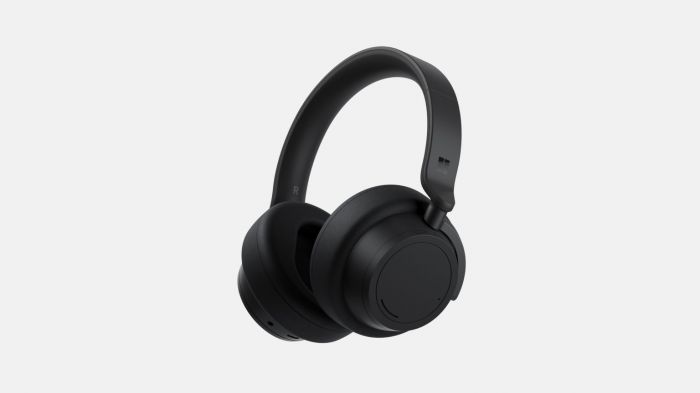 Microsoft