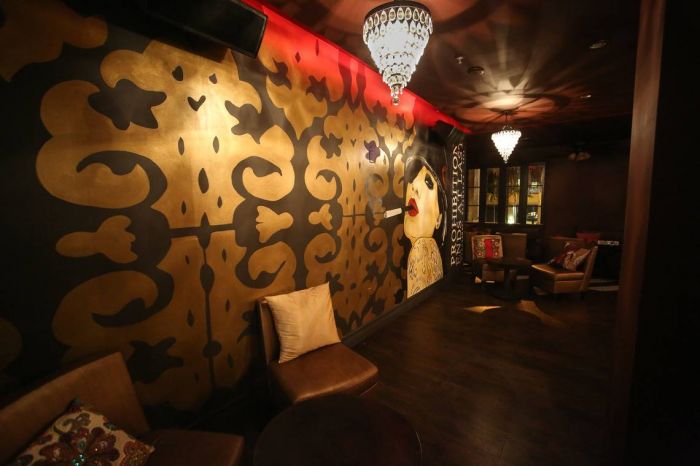 Room 25
At the top of a dark, candlelit staircase, you arrive at a single locked door. Two knocks and a secret password transport you straight into a 1920s style cocktail lounge outfitted with dark leather furniture and dimly lit chandeliers. As the sound of sultry jazz tunes fill your ears, it hardly feels like you're in Miami, let alone a place in time where iPhones and Instagram are the norm.
This delightfully Gatsby-esque experience can be found at Room 25, a new prohibition-inspired bar and lounge hidden on the second-floor of Seek + Find restaurant in the heart of Miami's Coral Gables neighborhood.
"Room 25 is an intimate space that overlooks Ponce De Leon Boulevard, offering a menu of classic cocktails with a contemporary twist and live jazz music or a DJ three nights a week," said owner Kevin Gouchee. "Our launch fills a sophisticated niche for those looking to seek and find an intimate and unique space to unwind."
While Room 25 definitely delivers on ambience, one of the lounge's major highlights is its extensive list of speciality Old Fashioneds, heralded as the "grandfather of the modern day cocktail."
Some of the must-trys include theObstruction, a flavorful combination of Basil Hayden bourbon, muddled strawberries, strawberry liqueur and orange bitters; Bottled in Bond, blending Rock & Rye whiskey, chocolate bitters, simple syrup, grated chocolate and orange zest; and the signature RM25, the lounge's take on a classic Old Fashioned, featuring Woodford Reserve bourbon, sugar, orange bitters and orange zest.
If all the cocktail-sipping makes you a little hungry, enjoy shareable plates like aCeviche Martini,a mixture of the catch of the day, creamy leche de tigre, crispy quinoa and avocado; orGuacatones,a blend of guacamole topped with chipotle sauce served atop a fried tostón.
Room 25 is open Thursday through Sunday from 8 p.m. until late. Entrance is password-protected and guests are encouraged to follow on Instagram or Facebook to access the password of the week.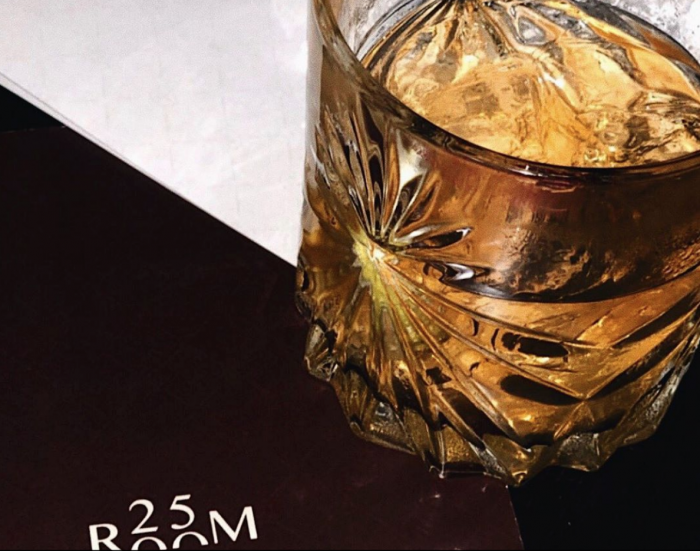 Instagram