Peaceful spot at Peace Lodge-JRN
The perfect fairytale ending to any Costa Rica trip has to be a stay at The Peace Lodge, a winning trifecta combining an enchanting, boutique hotel, a nature park, and a wildlife refuge located less than one hour from the San José.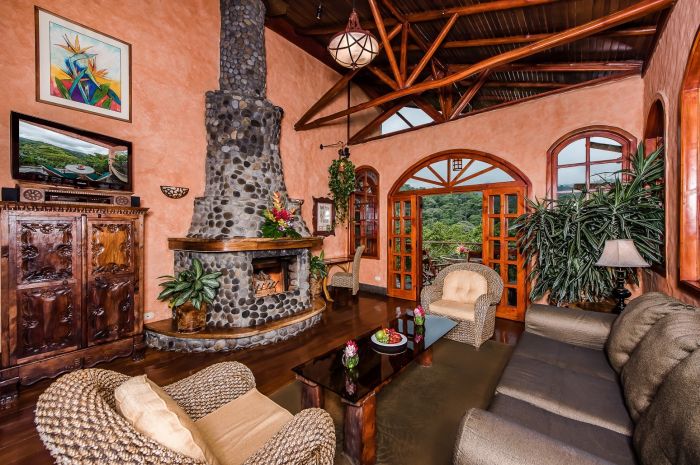 Bringing nature in-Peace Lodge Suite
Nestled within this whimsical setting, the eco-themed hotel skillfully manages to err on this side of tastefulness with suites designed to complement the natural rainforest beauty. The oversized rooms ooze romance with handcrafted, four-poster, canopied log beds, a stone fireplace, and artisan stained glass windows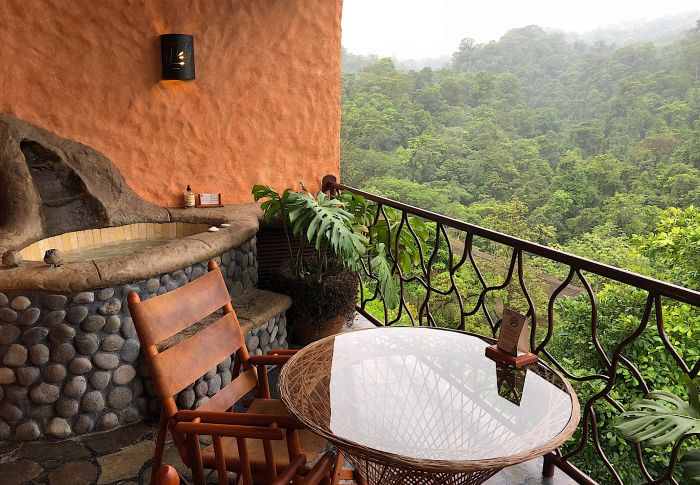 Al fresco hot tub-JRN
Slide open the glass doors to your private-viewing balcony complete with a popular hummingbird feeder, hammock, and a bubbling hot tub, perfect for star-gazing over the Poás Volcano.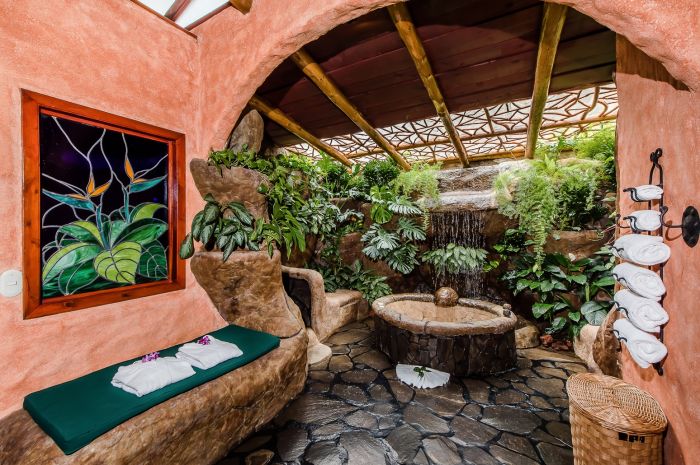 And around the corner is my waterfall shower-Peace Lodge
But what really blew my mind was the jungle bathroom that came fully loaded with my second river stone Jacuzzi surrounded by living plants and greenery as well as a seven-foot, Tarzan tall, waterfall cliff shower.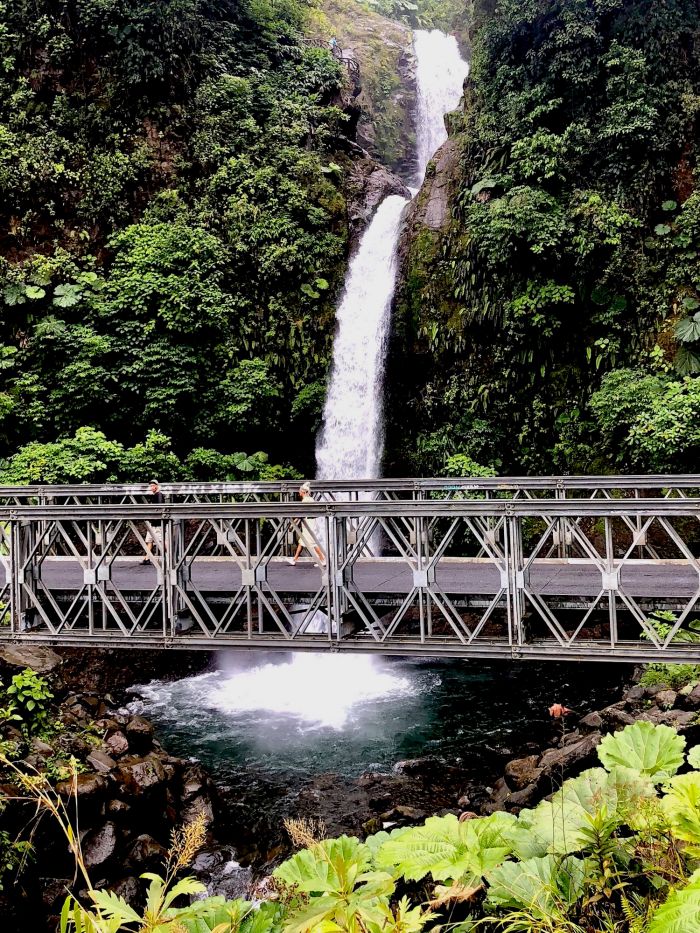 One of five waterfalls to explore-JRN
La Paz Waterfall Gardens Nature Park began in 2000 with a few hiking trails and a butterfly observatory. Since then it as grown into the #1 most visited privately owned ecological attraction in Costa Rica by offering the best hiking near San José, the most famous waterfalls in Costa Rica, and a rescued wildlife sanctuary with over 100 species of animals, plus an environmental education program.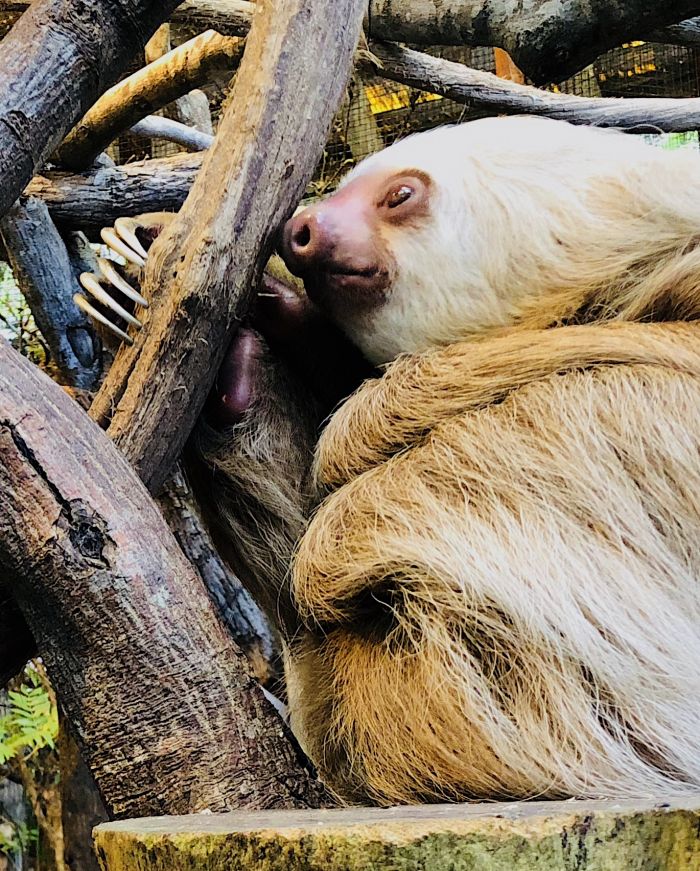 Adorable sloths-JRN
Popular attractions include a visit to the monkey house (where I got my first up-close sloth view) aviary, serpentaria, hummingbird garden, jungle cat sanctuary, orchid exhibit, and take a walk that encompasses five different waterfalls cascading down the back of Poas Volcano.
Lodge guests have plenty of time to do it all since they have unlimited, complimentary access to the park.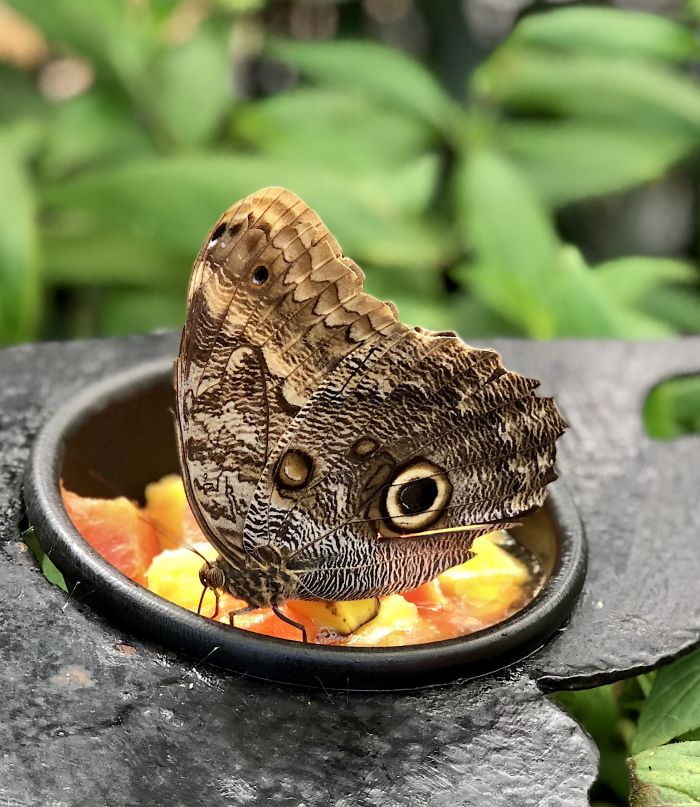 Owl butterfly-JRN
They can also take advantage of a unique opportunity to work in the Butterfly Farm collecting eggs, caterpillars and host plants. It's no surprise that the park was nominated as one of the seven natural wonders of Costa Rica.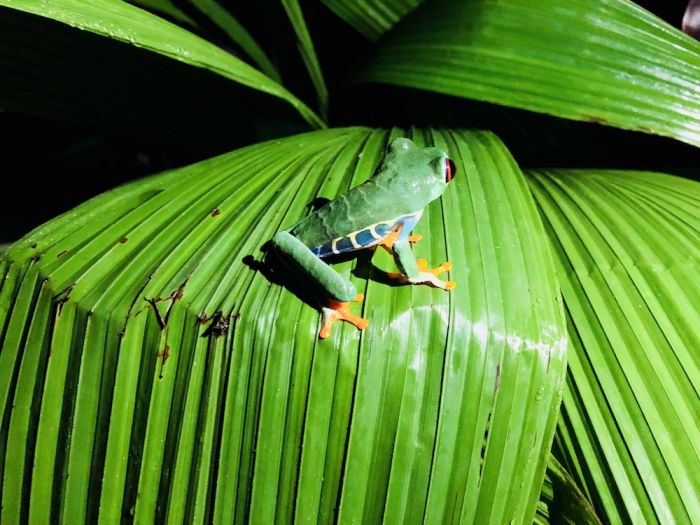 Fabulous frogs!-JRN
While I'd pass on handling the Blue-Jean frog (super poisonous) there are many up close experiences to engage kids of all ages, including feeding the toucans (they have excellent table manners) or any of the 26 species of hummingbirds, stand eyeball to eyeball with a 200-pound jaguar, aid in the release of newly hatched butterflies or feel particularly industrious while comparing yourself to the sloth.
Enjoy a dip in the grotto-style swimming pool, or stop in at the Casita, a 100-year-old farmhouse reproduction, painstakingly built using only hand tools of that time.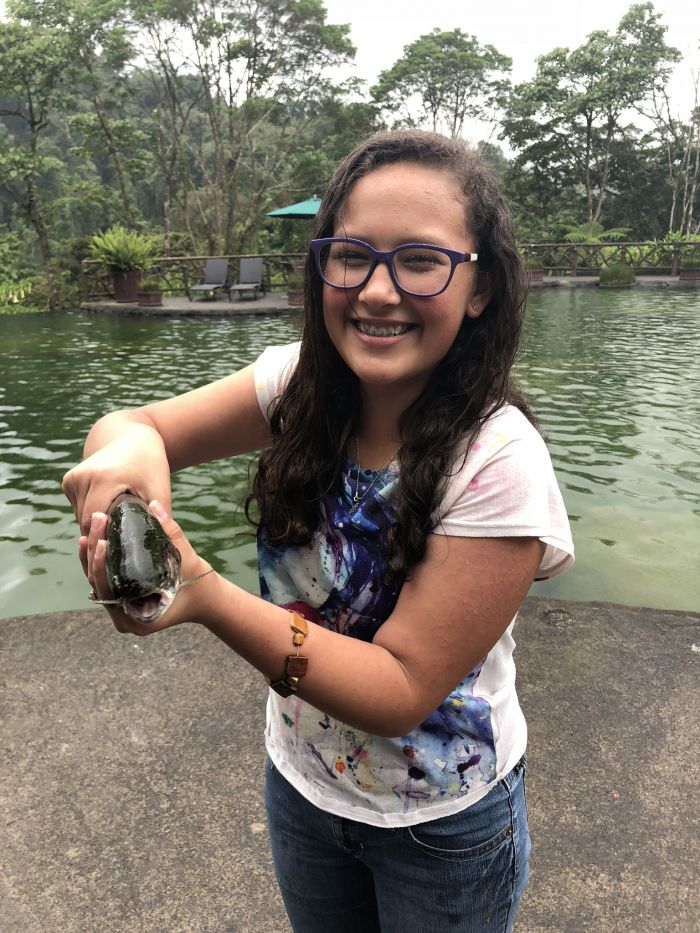 My friend caught me lunch...JRN
On-site casual restaurant choices include Tortillas restaurant for a gourmet breakfast and the Colibríes buffet. The Vista Poás Dining Room is perfect for a more intimate dinner, which features traditional Costa Rico's classics with Mediterranean influences such as refreshing tuna and watermelon tartar accompanied with a fresh micro green salad, or local farm raised pork blanketed under a sauce made from Peas Mountain grown blackberries, paired with some lovely wines.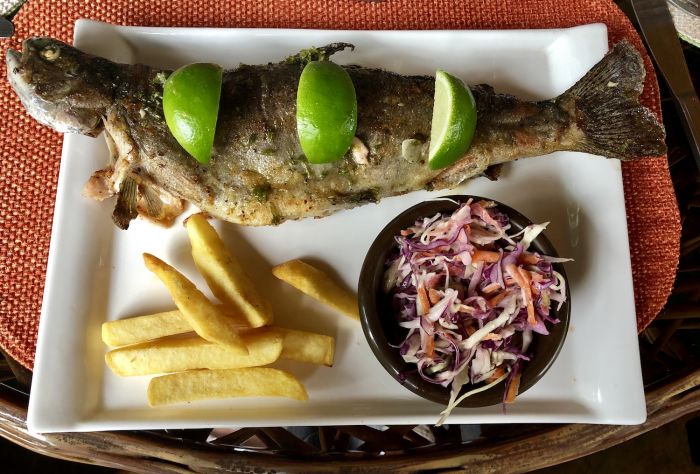 and then the chef cooked it up for me-JRN
For a hands-on lunch head to the Big Trout Bar, for their tasty tapas, a burger and brew. Or, if you're going for bragging rights, grab a drink, borrow one of the fishing poles lining the wall and head out to the trout pond where you can catch a rainbow trout (mine was THIS big) which they will cook to your specifications.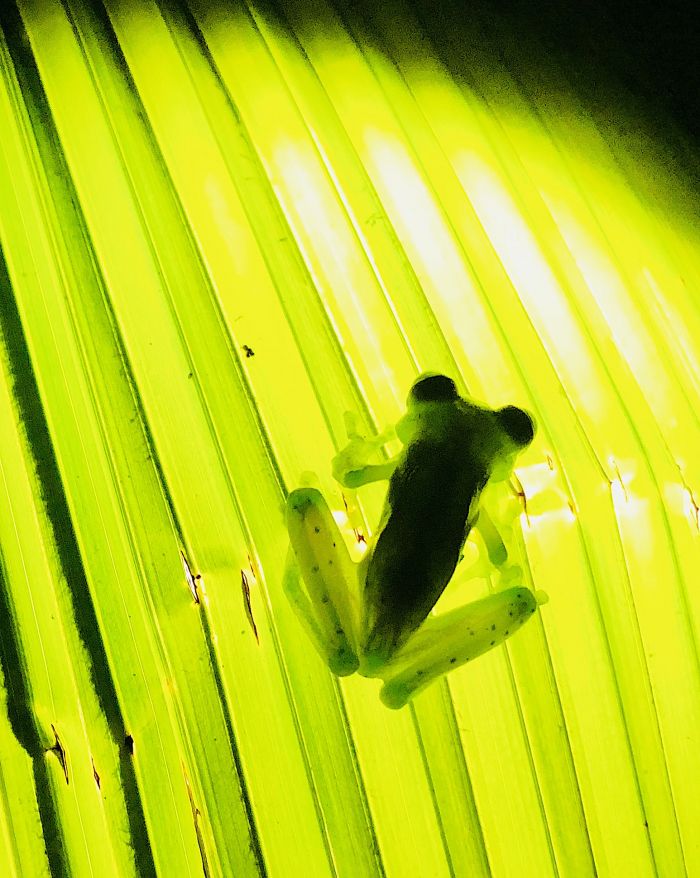 Translucent frog-JRN
Inside tip, an absolute must is signing up for the "Night Out With the Frogs" tour held in their free-range Ranarium. John, our guide, was instrumental in finding these hidden suckers, plus he helped me take the best frog photos including one of the transparent, Ghost Glass frog- not an easy task for a non-pro.
After my all-too-short, albeit, delightful stay I'd say that they have defiantly achieved their Mission Statement: to preserve and protect the natural environment of the area for the education, entertainment, and enjoyment of all ages of people.
The Peace Lodge is a member of Small Distinctive Hotels, a collection of eight upscale, boutique hotels in Costa Rica's most beautiful & exclusive locations.