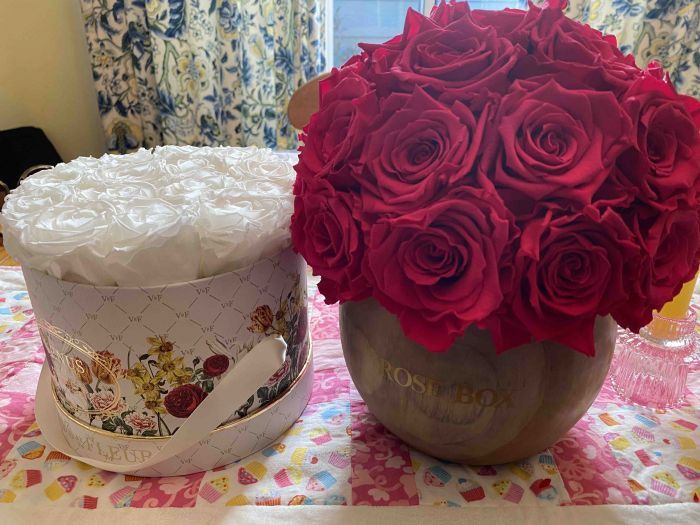 shaena engle
May 8 is Mother's Day, the one time we set aside to let Mom know we care. Daughters, sons, husbands and significant others can give the usual flowers and dinner out or if you are looking to make her special holiday one she'll remember with a gift, here are some ideas.
COFFEES AND TEAS
TAZO Tea
TAZO's variety pack provides both bold and soothing flavors for anytime of day, $18.99 at https://www.tazo.com.
Lipton Iced Black Tea and Chocolate Chai Latte
Lipton's family sized iced black tea make it easy for mom to make refreshing tea for the whole family and their new chocolate chai latte mix combines black tea with cocoa and chai spices for a creamy chocolate twist, available at Ralphs and supermarkets.
Pukka Herbs Love and Womenkind Teas
Pukka Herbs Love Tea combines chamomile, elderflower, lavender, licorice and marigold for a soothing tea and their Womenkind Tea combines chamomile, licorice, hibiscus, cranberry, rose and vanilla for a nourishing tonic tea, 60 teabags for $18 at https://www.amazon.com.
Morning Dram Coffee
Aged in empty barrels from distilleries, Dram Coffee provides coffees with a rich smooth finish. Their starter kit includes a bag of Bourbon Barrel, Rye Barrel and House Blend coffees, a stainless steel dripper, mug and handheld burrgrinder, $99 at https://themorningdram.com.
shaena engle
For the Fashionista
Tini Lux Earrings
Made especially for sensitive ears, Tini Lux makes jewelry with titanium to reduce allergies. Choose from a variety of earrings, necklaces and bracelets, prices vary at https://tinilux.com.
Vibrant Body Company
Give mom comfortable supportive undergarments that are wire free without pesticides, heavy metals or allergy inducing dyes, prices vary at https://vibrantbodycompany.com.
LoveSuze Undergarments
These ultra comfy bras and undies move and stretch with the body, providing a fit that flexes to flatter any mom, snoozing lingerie gift set, $70 at https://www.lovesuze.com.
Onisuka Tiger Sneaker
This unisex Onisuka Tiger sneaker showcases a retro 60's look perfect for playing and working, made from leather, $95 at https://www.onitsukatiger.com.
Kuru Footwear
Give mom the gift of comfort and style with Kuru sandals, sneakers and shoes made specifically to support feet and heels, Kala sandal, $115 at https://www.kurufootwear.com.
Scentbird
Mom will love Scentbird's monthly fragrance variety delivering designer scents, $15.95 at https://www.scentbird.com.
Scout Bags
Every mom loves a stylish functional bag. Scout has a large variety of totes, shoulder bags, cross bodys, backpacks and coolers, prices vary at https://www.scoutbags/com/pattern-features/knotty-but-nice-the-bj-bag-pocket-tote-bag.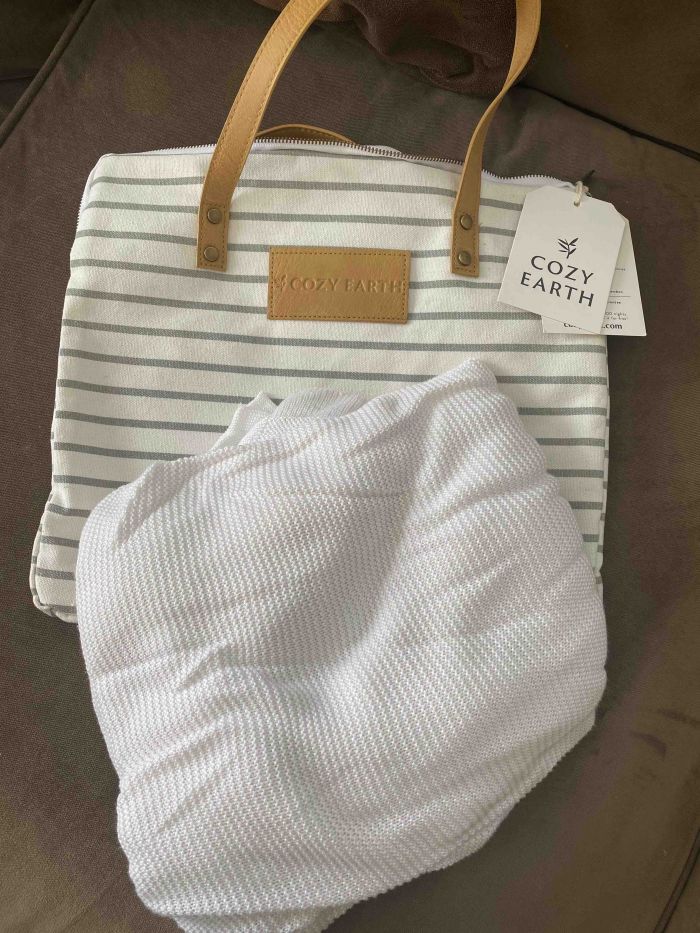 Shaena Engle
For the Homebody
Rose Box NYC
Give mom a bouquet that will last all year with Rose Box NYC. These specially preserved roses come in a variety of bouquets and are zero maintenance, $109 and up at https://roseboxnyc.com.
Bare Candles
Give mom the gift of relaxation with Bare candles. Made with 100% soy wax and no paraffins or dyes, these candles come in a wide range of soothing scents including honeysuckle and jasmine, lemongrass and green clover and aloe, $24 and up at https://barecandleco.com.
Cozy Earth Cloud Knit Throw
Made from bamboo, this lightweight throw is the perfect gift for moms who love to lounge, $126.75 at https://cozyearth.com.
Bartesian Cocktail Maker
Mom's who love cocktails can now make delicious drinks at home with the Bartesian Cocktail Maker. Easy to customize the pour strength of any drink ranging from mocktails to strong cocktails, $369.99, at https://bartesian.com.
Synful Eats
Satisfy mom's sweet tooth with sinfully good synful desserts including cookies, bars and brownies, $30 and up at https://synfuleats.com.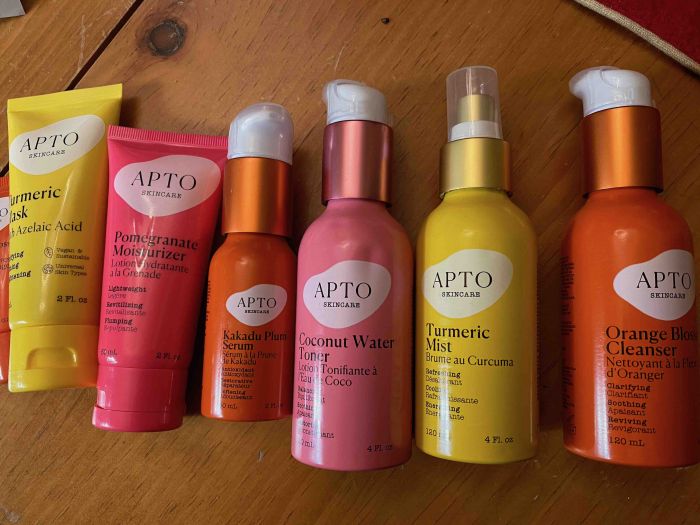 Shaena Engle
Cosmetics, Hair and Body Care
Apto Skincare
This 100 percent natural skincare line offers vegan, cruelty free cleansers, toners, serums, masks, moisturizers and lip balms, $5 and up at https://www.aptoskincare.com.
Isa Lazo Oil
This sophisticated facial oil includes ingredients such as raspberry seed oil, vitamin E and A and anti-inflammatory properties and antioxidants. It provides hydration and a radiant glow, $137 at https://isalazo.com.
Snow Toothbrush
Moms can clean and whiten their teeth at the same time with the LED electric Snow Toothbrush. Choose from clean, whiten, polish and sensitive modes, $149 at https://www.trysnow.com.
Terra Essentials Nail Kit
Keep mom's hands and feet pretty and manicured with Terra Essentials Nail Kit which includes a clipper, nail buffer, nail brush, cuticle pusher, cuticle oil and polish, $48 at https://terrabeautybars.com.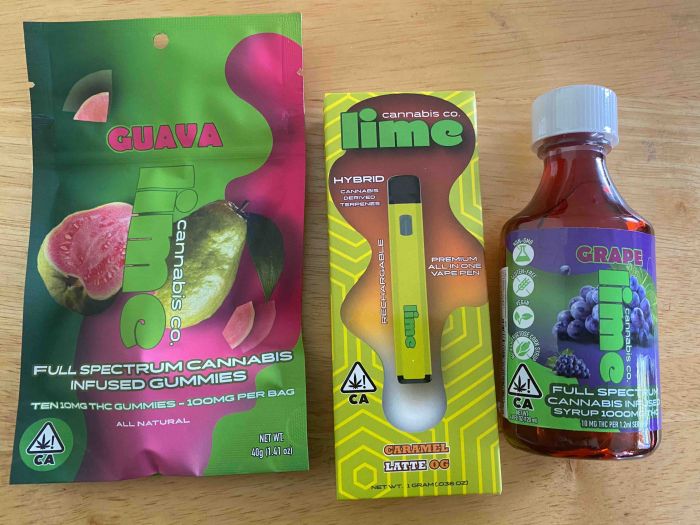 Shaena Engle
CBD, Health and Fitness
Aspen Green CBD and Hemp Products
Aspen Green's USDA Certified Organic hemp and CBD products provide relaxation and relief for achy muscles, $90 and up at https://www.aspengreen.com.
A Golden State
This premium flower cannabis provider in Northern California produces high-quality pre-rolls, pre-roll packs for moms who crave rest and relaxation, prices vary at https://agoldenstate.com.
Lime Cannabis Co.
This California based cannabis company has more than 200 products including vapes, pre-rolls, gummies, syrups and more, prices vary at https://limecannabis.co/.
Kiva Lost Farm Dragonfruit Gummies
These plant based edible gummies burst with flavors of bright juicy dragon fruit and pomegranate with 10mg of TMC per serving, $19.99 at https://shop.kivaconfections.com.
Raw Weed Garden
Raw Weed Garden offers a huge variety of flavors in their infused joints, live sauces and live resins, prices vary at https://rawgarden.farm/.
Sunwink Drinks
Sunwink's sparkling tonics and powders help detox and support immunity, de-stress and promote healthy glowing skin, vegan and plant-powered. We loved the variety tonic pack, $40 at https://sunwink.com.
Carakit
Carakit provides a variety of gift boxes for those dealing with cancer. Kits include comfy pajamas, creams, moisturizers, lip balm and other essentials to help healing, prices vary at https://www.carakit.com.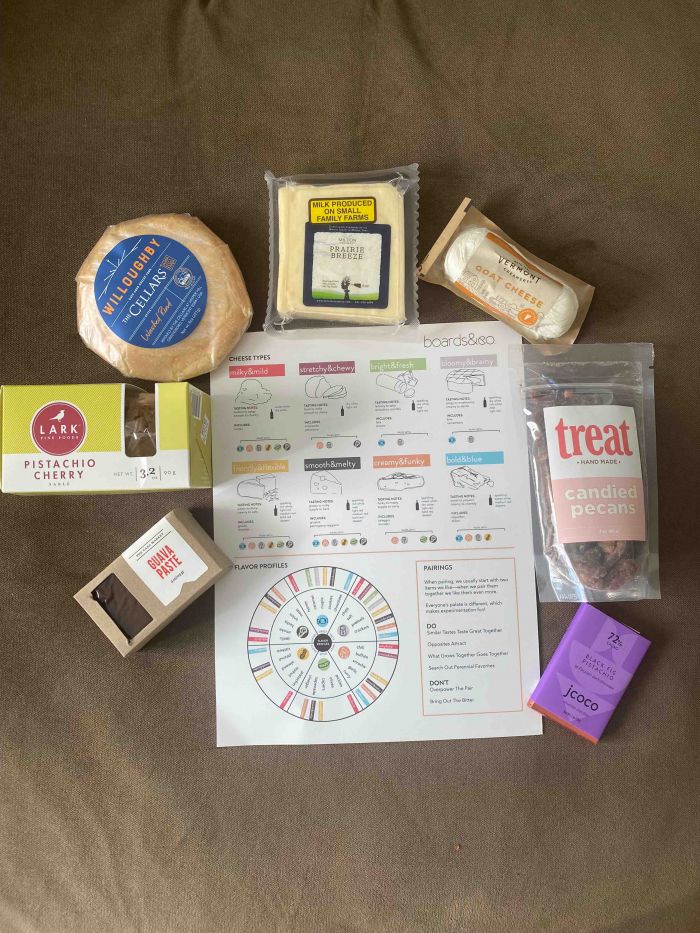 Shaena Engle
For the Foodie
Baketivity Positivity Cooking Kit
Moms can spend time with their children baking yummy kid friendly recipes with Baketivity's fun filled baking kits. Choose from a variety of kits including cake pops, s'mores and cookies, $29.99 and up at https://baketivity.com.
Rao's Gift Boxes
Rao's Pasta and Sauce Sampler gift box is perfect for moms who want to create great pasta dishes without spending all day in the kitchen, includes a variety of delicious Rao sauces and pastas, $80 at https://www.raos.com.
Boards & Co Cheese Boxes
If your mom loves cheese a gift from Boards & Co is a perfect choice on Mother's Day. Choose from boards with cheese, crackers, salami, mustard, cookies, olives, honey and spreads. You can also purchase cheese boards, knives and other kitchenware, $125 and up at https://shopboardsandco.com.
Platterful Charcuterie Kit
In three easy steps, mom can pull together an impressive charcuterie spread with Platterful. Opt for a three-month subscription for $169, at https:tryplatterful.com.
Quinn Popcorn
Made with organic popcorn and sunflower oil, Quinn's popcorns are good to eat and good for the planet, available in white cheddar, aged parmesan and rosemary, butter and sea salt and maple, $29.99 for six bags at https://quinnsnacks.com.
Frescobaldi Laudemio Extra Virgin Olive Oil
This vivid green olive oil is perfect for moms who love to cook, especially good as a finishing oil for salads, dipping and sauces, $32.69 at https://www.amazon.com.