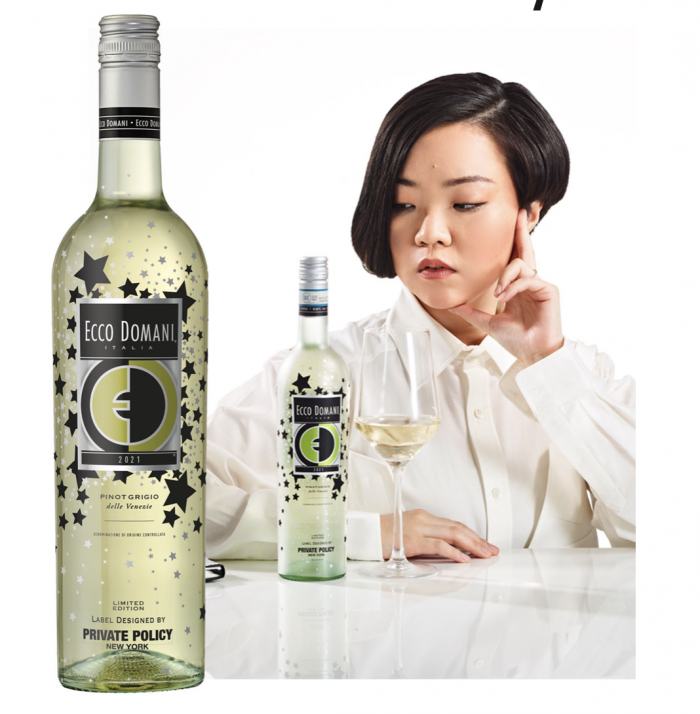 Ecco Domani
One of the quintessential summer drinking wines is a Pinot Grigio. The grape is a mutation of the Pinot Noir and is turned into a mineral driven white wine with appealing pear, peach and apple flavors, offset by a bright acidity and pleasing finish.
Each summer, Ecco Domani pairs up with a celebrity artist to create a new winning design for a limited-edition label on their Pinot Grigio wine. Past designers such as Jeremy Scott, drew inspiration from their respective aesthetics to bring a boldness and style to Ecco Domani fans and consumers.
Now in its eighth year, designer Siying Ou of genderless clothing brand PRIVATE POLICY New York, partnered to design a label inspired by the Italian translation of Ecco Domani, "Here's Tomorrow". The idea of looking to the future, having hope, and aspiration of the electric energy of New York.
PRIVATE POLICY New York's partnership with Ecco Domani is breaking stereotypes and leading change in the fashion world and beyond. Price: $10.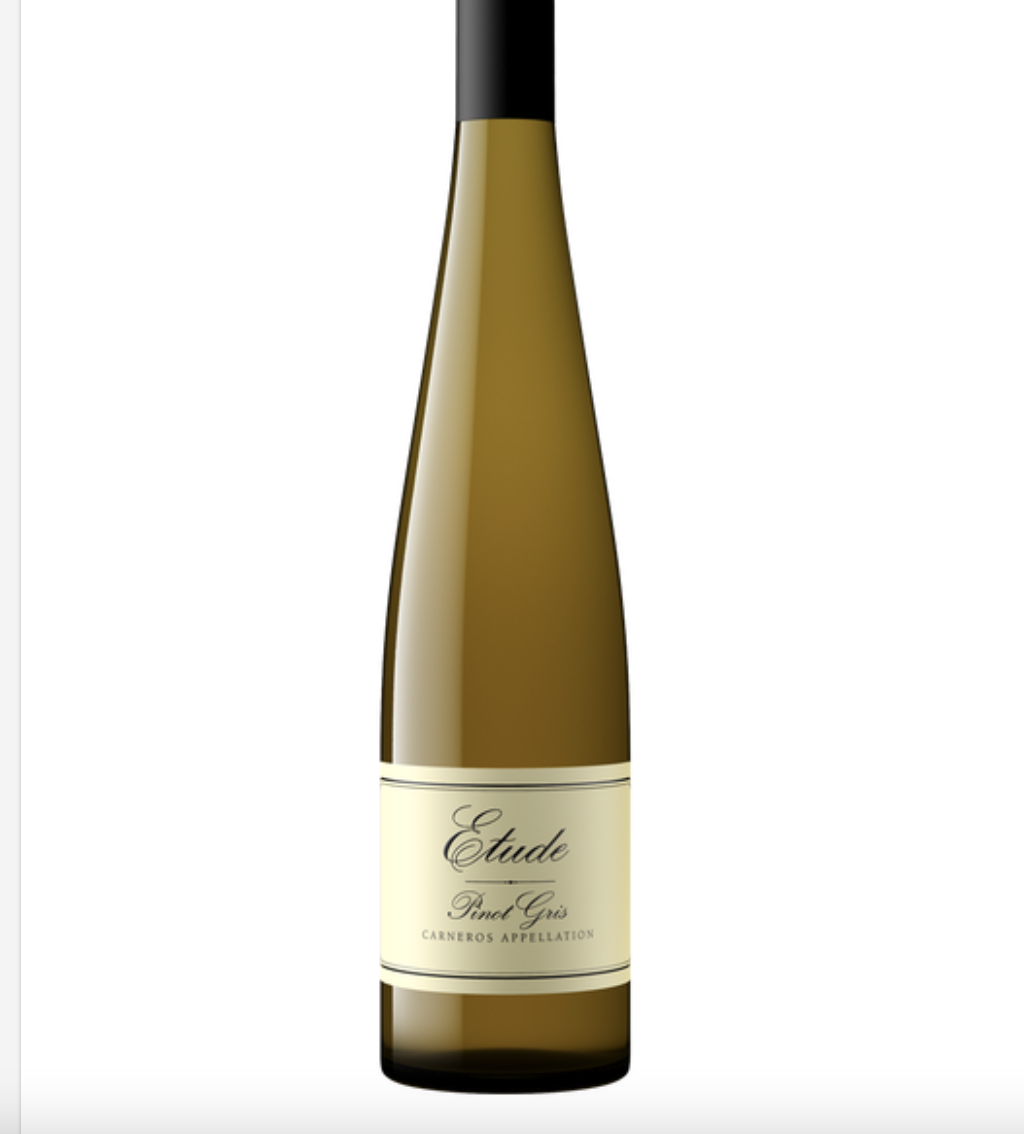 Etude
While a Pinot Grigio is light-bodied, crisp, clean, and vibrant with citrus flavors, the Pinot Gris is a tad sweet, and offers spicy tropical fruit aromas. It generally has low acidity, higher alcohol levels, and a rich texture.
The Etude 2019 Pinot Gris is a classic Pinot Gris that will deliver a delicate, aromatic wine with tropical notes like guava and kiwi, combined with light apricot, Meyer lemon citrus, and a chalky minerality. Rich and round, pair this Pinot Gris with a grilled chicken or a charcuterie board of soft cheeses. Price $32.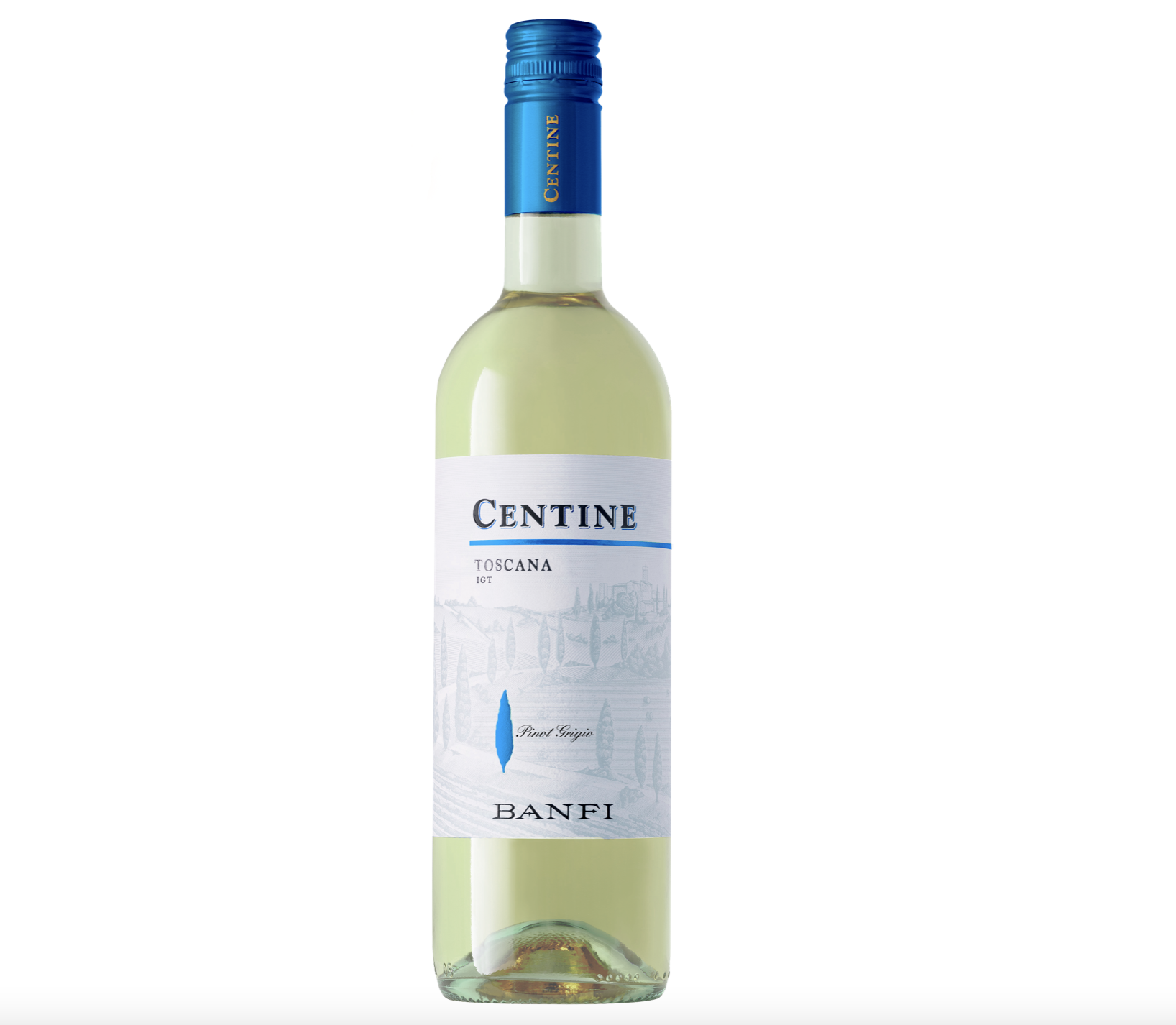 Banfi
For a refreshing, zesty white wine, the Tuscan Pinot Grigio was first brought to Montalcino by the Mariani Family, the founders of Banfi, in 1978. While Pinot Grigio was banned in Montalcino at the time, The Mariani family proved that Pinot Grigio deserved a home and recognition in the region. After years of research and trial, the Mariani Family successfully achieved a change in designation to allow Pinot Grigio labeling on wines from Tuscany.
2020 Centine Tuscan Pinot Grigio offers a greater complexity with ripe fruit character from growing in the warm Montalcino sun. This climate elevates and balances acidity. The unique mineral soils, specifically of Castello Banfi, bring salinity usually not found in other Pinot Grigio.
Centine, is named from a 19th century farmhouse on the Castello Banfi vineyard estate. It represents the gateway to Banfi wines. This white wine pairs well with fresh fish dishes, poultry or light pastas. 13% ABV. The aroma offers a fresh bouquet of pear, peach, anise and honey.
It's fruity, crisp, and very refreshing for the summer. Price: $12.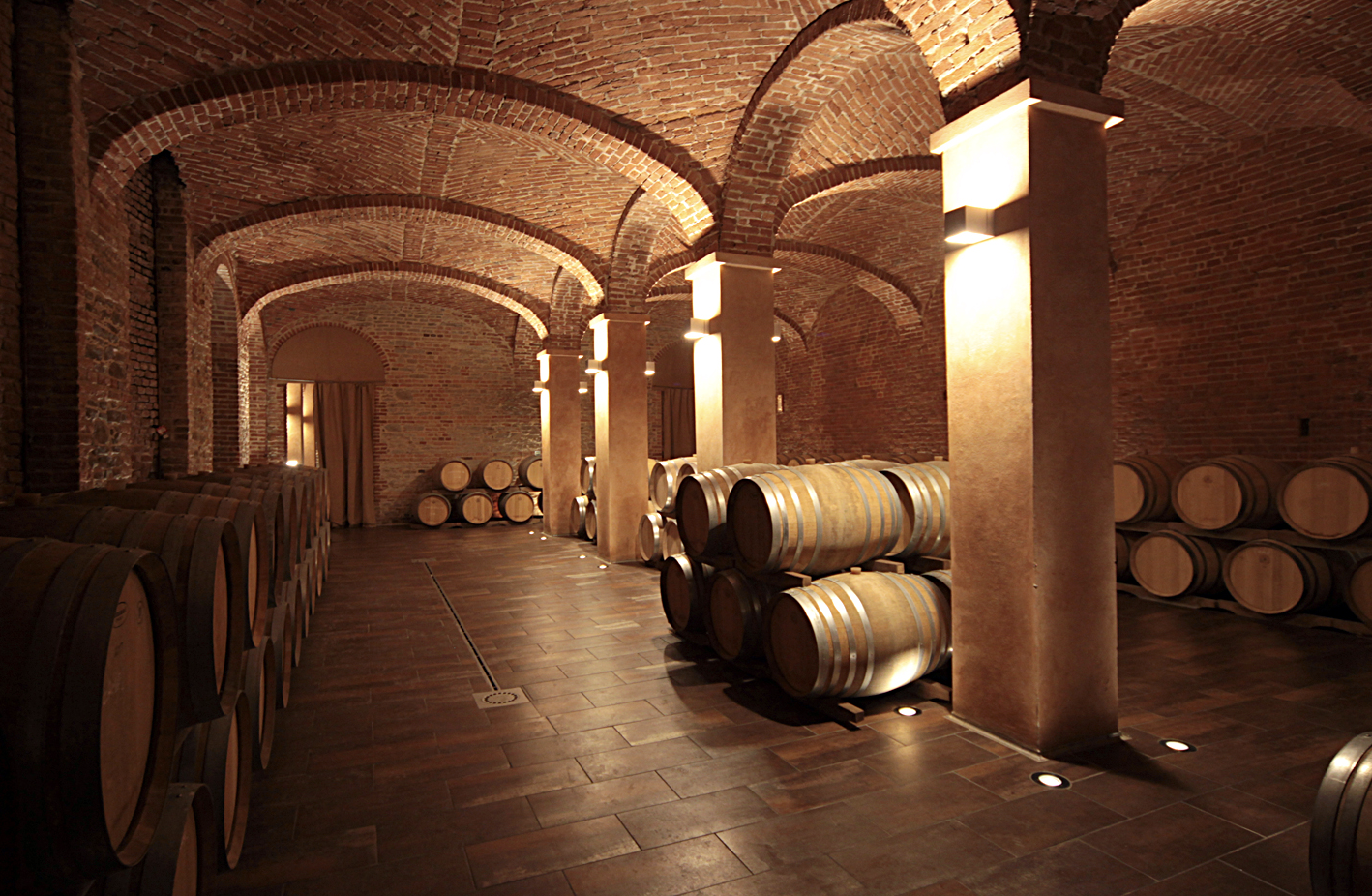 Gancia Pinot Grigio
Gancia's Pinot Grigio Delle Venezie D.O.C.is made at one of Italy's best-known wine designations, famous for producing refreshing pinot grigio wines. It's the ideal starter for a summer evening and for toasts or special occasions. Delicately scented and soft on the palate, it offers classic citrus and floral notes in a balanced elegant style.
Founded in 1850 by Carlo Gancia, the first Italian sparkling wine creator, Gancia is an international leader in the category of sparkling wines.
For nearly two centuries, Gancia has accumulated an impressive heritage as expert winemakers and has grown into a respected brand worldwide. Gancia has been the "spumante" (sparkling wine) of choice for Italian families. Gancia's Chianti D.O.C.G. and Pinot Grigio Delle Venezie D.O.C are available to purchase at retailers nationwide and online through Drizly and Wine.com. Price: $9.99.