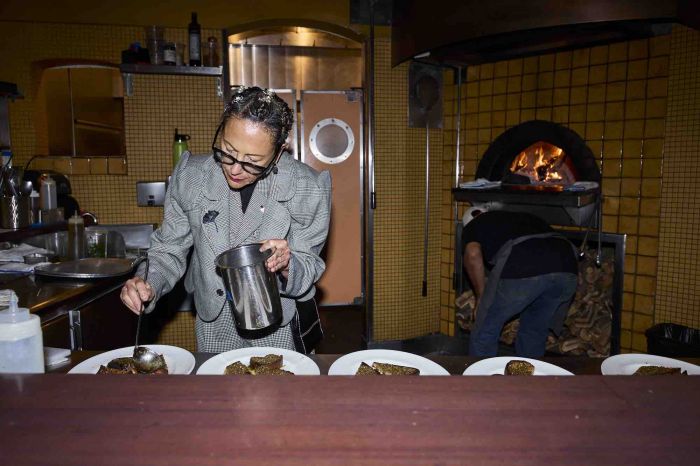 Pizzeria Mozza
Pizzeria Mozza in Los Angeles hosted a preview night featuring the world's first animal-free, dairy mozzarella. Hosted by Pizzeria Mozza chef Nancy Silverton, the event showcased the revolutionary first product from New Culture, a Bay Area food company dedicated to creating sustainable, animal-free dairy.
The new dishes will be launching on Pizzeria Mozza's menu in 2024. The four-course meal was designed and prepared by Silverton and the Pizzeria Mozza team, showcasing the versatility of New Culture's cheese. From pizza to arancini to eggplant parmesan, the cheese was chunked, shredded, sliced, and baked in a variety of different menu items. There were also two pizzas custom-designed for the Pizzeria Mozza menu: a classic margherita and a caponata with eggplant, confit tomatoes, pickled onions and caperberries.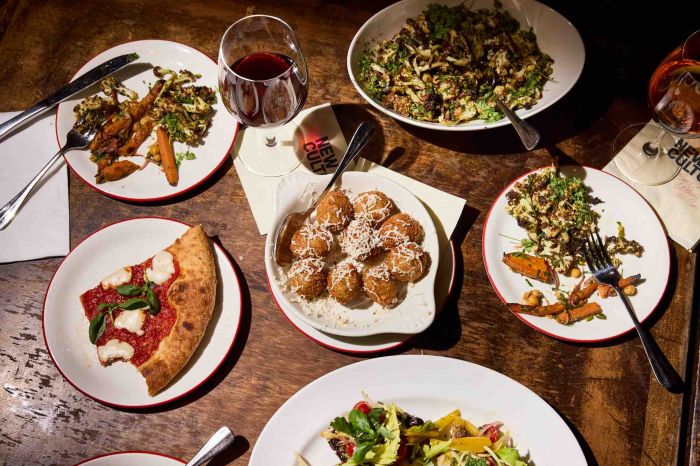 Pizzeria Mozza
'I'm so proud to be part of this incredible debut and partnership with New Culture,' said Silverton. 'New Culture has developed something truly distinctive. Because their animal-free cheese has the same protein as conventional mozzarella, you get the same experience - the fantastic texture and the same reliability. It made for a fantastic evening surrounded by leaders in the LA culinary community'
The debut event was the first installment of a long-term partnership between the two parties. Additional New Culture + Pizzeria Mozza events are scheduled for this year across Los Angeles, New York City, and San Francisco, to be followed by menu service in 2024.
'The evening was an incredible debut for our mozzarella! It's such a privilege for New Culture to be partnering with the legendary Nancy Silverton to introduce our cheese to the world,' said Matt Gibson, co-Founder and CEO of New Culture. 'This is a major step in our journey and a reflection of how far our team has come towards creating delicious, sustainable animal-free dairy that everyone can enjoy.'