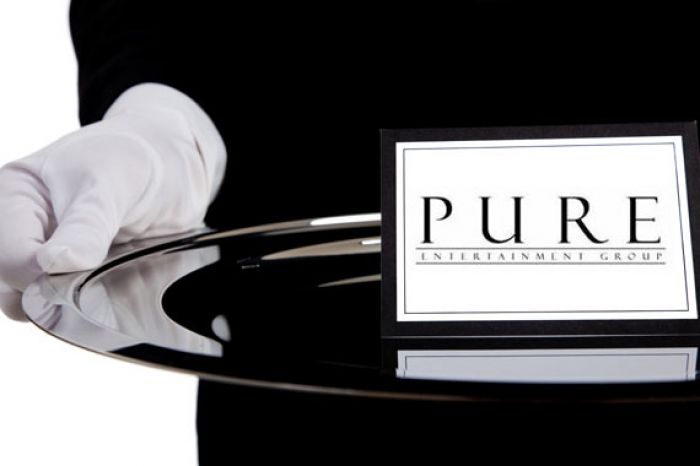 Photography by C
Leading a luxury lifestyle isn't always as easy as it looks. That's why those who are in the know turn to Pure Entertainment Group, a bespoke luxury concierge company, which has been serving the needs of its distinguished members since 2006.

Unlike your typical cookie-cutter concierge company, Pure Entertainment Group provides an all-encompassing luxury lifestyle experience, making it a priority to treat each member as a part of its family while providing access to a worldwide network of A-list suppliers in luxury travel, entertainment and lifestyle.

While it first began as a mostly private company, which served to fulfill the more basic needs of its members, it wasn't long before the concept behind Pure Entertainment Group really took off, according to Steve Edo, CEO and founder of Pure Entertainment Group. With an extensive background in travel, combined with insider knowledge of the luxury market, Edo decided it was time to expand the concept of Pure, and in 2008, introduced a new array of bespoke luxury concierge services.

"Now, Pure Entertainment Group has built a database of partners and friends all around the world, and we help clients with a wide array of services (luxury travel arrangements, bespoke experiences/events, entertainment concierge and corporate hospitality, personal concierge services)," says Edo. "This company is definitely going global."

With a passion for creating lasting memories, Edo has built a company that takes great pride in fulfilling a clients' request, no matter how extravagant it might be. Whether it's securing a luxury yacht charter, arranging a once-in-a-lifetime Zero Gravity flight experience, or perhaps planning a tour of Cairo and the Nile River with privileged access, Pure is confident that they will exceed any and all expectations.

"Understanding the basic requirements a client may have is wonderful, but I thrive on showing them a world of possibilities that they thought would simply remain fantasies," says Edo.

Based on the timeless adage, "don't kiss and tell," the company adheres to a strict policy of maintaining client discretion and confidentiality.

"Some other concierge companies like to advertise the type of clients they have and tell you who they've helped in the past and so on," says Edo. "What happens with us, stays with us."

With its strict standards of service and ability to deliver, Pure has landed an extremely diverse clientele, which largely consists of affluent individuals and luxury-minded corporations around the globe.

"Some are avid dreamers who see the world as their oyster and come to us knowing exactly what they want, with full confidence that we can bring their dream to life, " says Edo. "Others leave the dreaming to us, and trust our knowledge and expertise to deliver exactly what they desire and more."

When joining the company's membership program, you are in a sense joining an elite group of people who not only appreciate the finer things in life, but also value the idea of creating lasting memories with the ones they love.

JustLuxe Exclusive: If you've considered joining Pure Entertainment Group's membership program, there has never been a better time than now. As an exclusive, one-time offer for JustLuxe readers, Pure is giving away two complimentary hotel nights, plus two dinners at a top establishment in the member's city of choice.