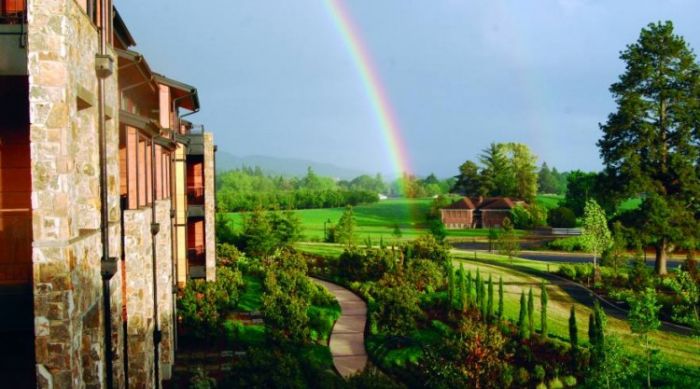 Courtesy of the Allison Inn
With a cheerful package name of Raindrops and Rainbows, the Allison Inn and Spa is enticing guests to their 77 guest rooms at the LEED Gold Certified property. Named the #1 Spa in the U.S. by Travel + Leisure Magazine in 2012, the Oregon Wine Country locale is perfect for this whimsical package.
Beginning at $337 per night, the Raindrops and Rainbows package includes a bottle of Oregon Pinot Noir from a neighboring winery, Vintner's Breakfast in Bed from The Allison's signature restaurant JORY, use of the indoor swimming pool, whirlpool, fitness studio, sauna and steam room, complimentary valet and WiFi. Valid for bookings through April 30th, 2013, the Raindrops an Rainbows package will have guests enjoying the Willamette Valley's first and only luxury destination resort.
To make your reservations for the Raindrops and Rainbows package, visit www.theallison.com.
Originally posted on examiner.com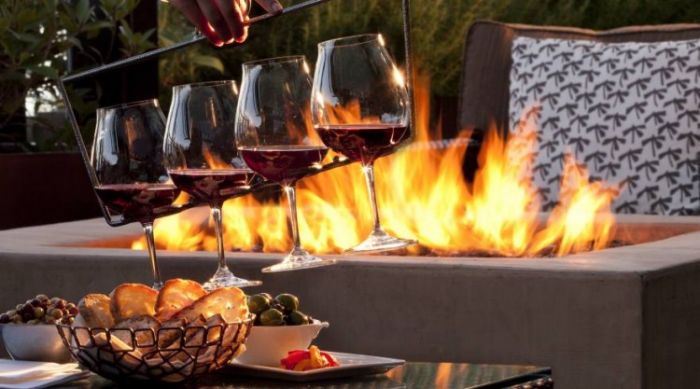 Courtesy of the Allison Inn
Pinot Noir in your room or fireside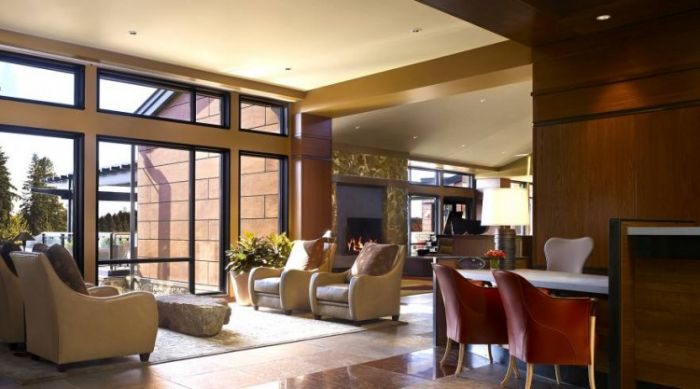 Courtesy of the Allison Inn
Lounge areas abound on property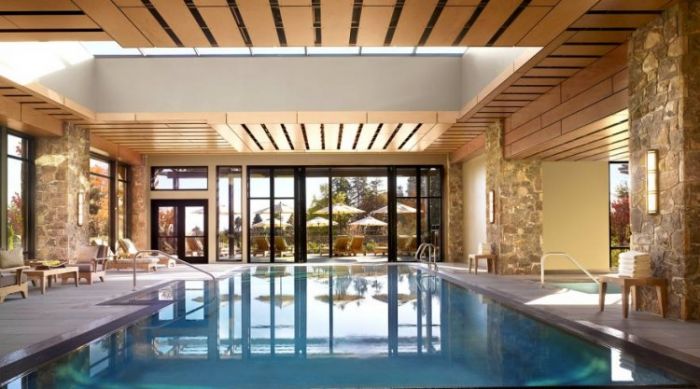 Courtesy of the Allison Inn
Indoor pool use included in the package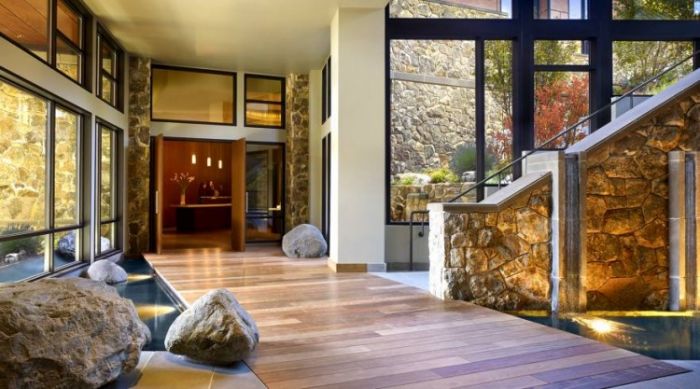 Courtesy of the Allison Inn
Named #1 Spa in the U.S. by Travel + Leisure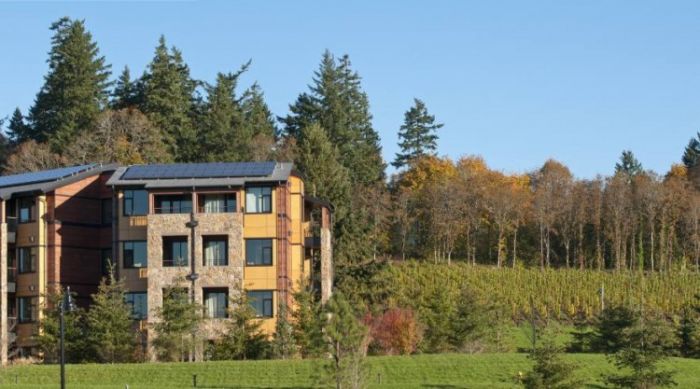 Courtesy of the Allison Inn
Neighboring vineyards as close as you can get for farm-to-table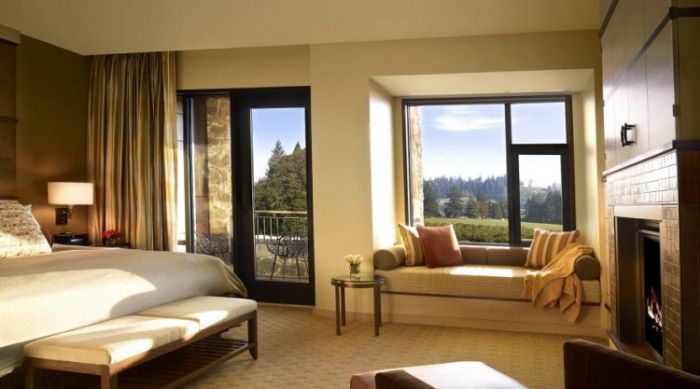 Courtesy of the Allison Inn
Luxury accommodations perfect for breakfast in bed