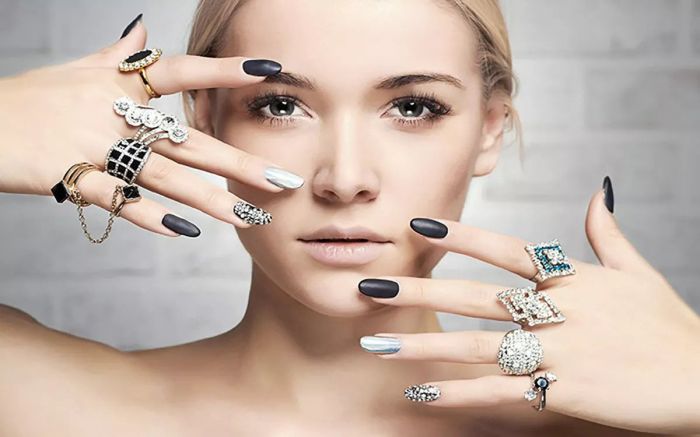 Photo Credit Shutterstock
People have always associated sterling silver with wealth. This beautiful metal is composed of 92.5% silver and 7.5% of metal alloys, typically copper. Metal alloys are added to give it strength because sterling silver is a soft metal.
Sterling silver jewelry is renowned for its beauty, durability, and malleability. It's perfect as both a timeless piece and as an everyday accessory. It is often worn as earrings, rings, and bracelets. However, sterling silver necklaces and chains are also quite popular.
If you're wondering whether to buy sterling silver jewelry or not, here are seven compelling reasons why you should!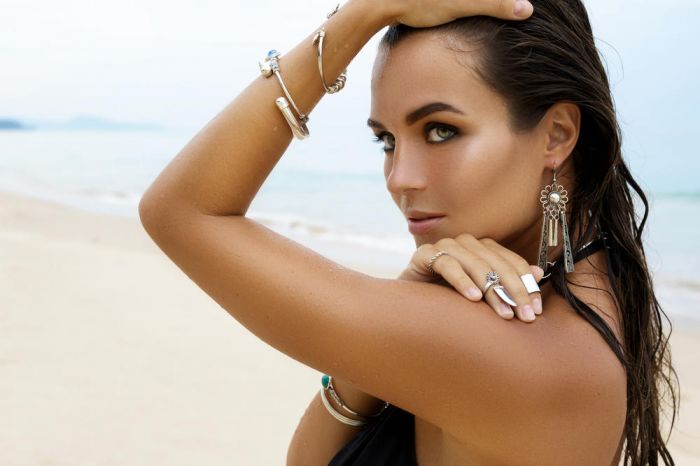 Photo Credit Shutterstock
1. Sterling Silver is Durable
Sterling silver jewelry will last a lifetime. What you purchase today will look the same fifty years from now! To ensure you end up with a quality piece, shop from a reputable jeweler.
This will help ensure you're making a sound investment. In addition, look at the back or inside of your sterling silver piece. It should have the numbers "925" printed on the back. This stamp indicates the jewelry item does indeed contain 92.5% sterling silver.
2. Sterling Silver is Trendy
Sterling silver is a popular material. It is affordable by many. Even though the designs might change, nothing will reduce the popularity of this flexible metal. This means whatever sterling silver jewelry purchase you might make today, will continue to be popular or in trend tomorrow. In fact, if wearing gold or platinum seems intimidating, we recommend sterling silver.
3. Plenty of Options
Since silver is a soft and malleable metal, it's very easy for jewelry designers to mold it into various designs and encrust with different stones. As a result, the variety of sterling silver jewellry is limitless.
You can easily find what you're looking for; whether it's a pendant, ring, bracelet, locket, earring, or bangle. In fact, every season jewelry designers are always coming up with new and exciting ideas!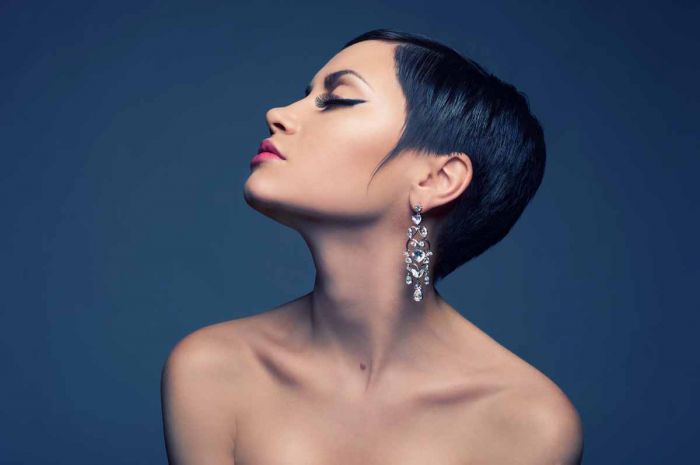 Photo Credit Shutterstock
4. Build your own Collection
If you want to start your own jewelry collection, we recommend investing in sterling silver. Not only is it affordable and offers endless variety, but you can opt for a wider range than with other metals.
For instance, if you're on a budget, you can still enjoy wearing affordable moonstone jewelry. At the same time, there's a high-end range as well. This is why sterling silver is appropriate for all budgets!
5. Incredibly Versatile
Whether you need it for a wedding, birthday, anniversary celebration or everyday wear, sterling silver is appropriate for every occasion. The finish on this metal adds a classic touch to your look. In fact, if you want the look of platinum but aren't willing to shell out the money for it, we recommend sterling silver.
6. Hypoallergenic
Jewelry made from metals like brass and metal can irritate the skin. If you have sensitive skin, you can definitely expect an allergic reaction. Sterling silver is a hypoallergenic material. This means wearing it will not cause you to break out into hives and rashes. You can wear your jewelry with confidence and ease.
7. Easy Maintenance
Perhaps another appealing factor of sterling silver is its simple maintenance routine. Silver jewelry is easy to care for. Unlike other metals, if you don't wear silver often it will tarnish. So the best way to prevent tarnishing is by wearing it often. The natural oils in your skin actually clean the silver.
If you notice your silver jewelry is getting dull, simply hit with some silver jewelry polish and you'll be good to go.