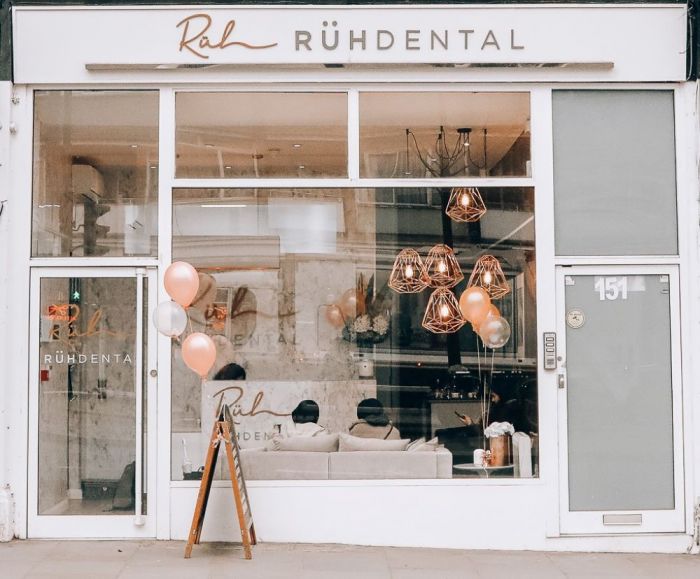 Rüh Dental
I've switched dentists more often than I have postcodes, and, given that I've hopped about a bit over the past decade or so (W4, OX1, SW3, WC1, W11, SW7 and back to SW3), I've been a patient at several practices. After a wide variety of experiences, I have finally found what I consider to be the best dental practice in London: Rüh Dental.
Clinical excellence is pretty much a given in private dentistry nowadays. The differentiating factor, and what sets Rüh Dental apart, is the fact that it provides easily accessible, high-quality dental care, coupled with an unparalleled patient experience.
Rüh in Arabic translates to "Soul". The super friendly and impressive Rüh Dental team offers aesthetically driven, minimally invasive dentistry provided in luxurious surroundings delivering unparalleled care.
With three clinics, based in Notting Hill, Fleet Street and Manchester, the company is home to some of the UK's leading dentists.
Dr Pete Niesiolowski, based at the Fleet Street clinic, has worked in general dental practice for the last twenty years, eight of which were spent running a practice in Australia. Pete has a vast range of experience with treating patients with Botulinum toxin – both therapeutically for muscular pain and tooth grinding and cosmetically for wrinkle relaxing.
In Notting Hill you'll find Dr Sonnie Yousefzadeh. Sonnie has built a reputation for creating some of the most beautiful smiles through his social media and has soon become highly in demand. His interests lie in complete smile makeovers including. cosmetic porcelain crowns and veneers, composite aesthetic dental bonding/veneers, whitening and amalgam replacement.
And in Manchester are two of the UK's most influential cosmetic dentists - Dr Andrew McLean and Dr Bilal Arshad.
Dr McLean is renowned for his knowledge on making little adjustments to teeth that make a big difference - and has the shimmering roster of celebrity clientele to prove it (though he's annoyingly discreet, those who've raved about him on Instagram include Colleen Rooney, Denise Van Outen, Marcus Rashford and Harry Maguire). His CV is incredibly impressive: upon graduation from Manchester Victoria University in 1991, Dr McLean undertook an additional seven years of exams after graduating, focusing on restorative work. His career began at a private practice in Cheshire, and he subsequently spent some time lecturing on aspects of aesthetic dentistry throughout the UK and Europe, and in Beverly Hills. Following this, Andy moved to one of Manchester's largest referral practices, where he continued his areas of special dental interests of cosmetics, functional rehabilitation, composite bonding, resin bonded metal free prosthesis, veneers and 'smile makeovers.' Dr McLean's experience is such that he is a valued opinion leader for major European dental developers and manufacturers, and has written published articles for the UK's leading cosmetic dentistry journal.
Dr Arshad has an equally glittering CV, having graduated from Manchester University and subsequently working in both hospital and general practice. He has a passion for Aesthetic and Reconstructive Dentistry and spends most of his time working within this field and training colleagues, both nationally and internationally. Dr Arshad approaches his cases using minimally invasive techniques.
Each Rüh Dental clinic has a formidable team. They appreciate that patients want to know about the treatments they will receive, and have embraced digital technology and marketing to impart this knowledge. Their aim is to remove the traditional stigmas associated with dental care, such as dental procedures being painful, costly and time consuming, and to make luxury dental care accessible to everyone. Their clinics include experienced cosmetic dentists and orthodontic professionals who specialise in cosmetic and restorative work, as well as general emergency dentistry, regular hygiene appointments and facial aesthetics.
Rüh Dental clinics in Notting Hill, Fleet Street, and Manchester. For further information, and to book an appointment, please visit ruhdental.com/ or follow @RuhDental on Instagram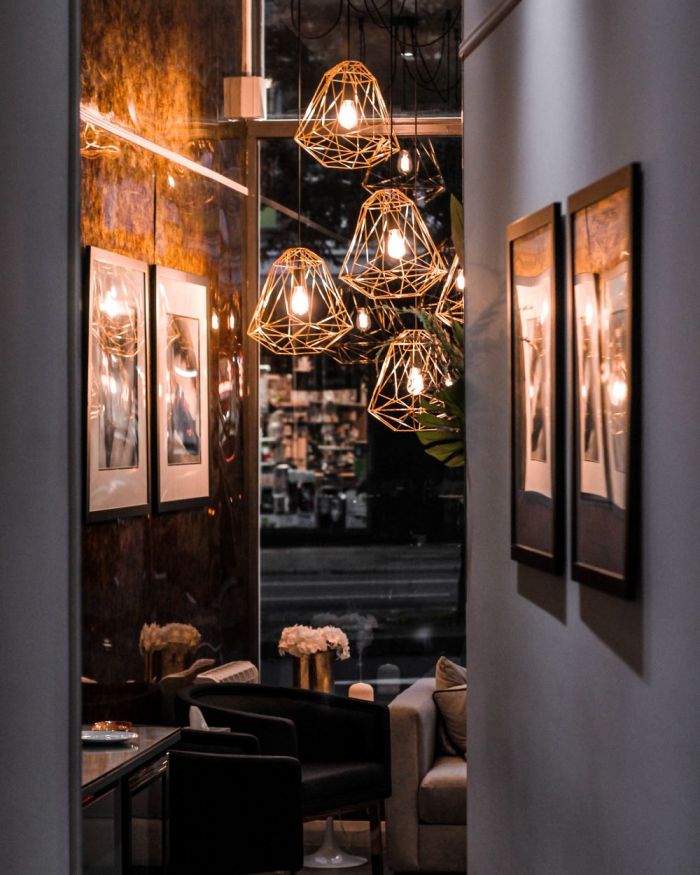 Rüh Dental
The luxurious interior of the Notting Hill clinic.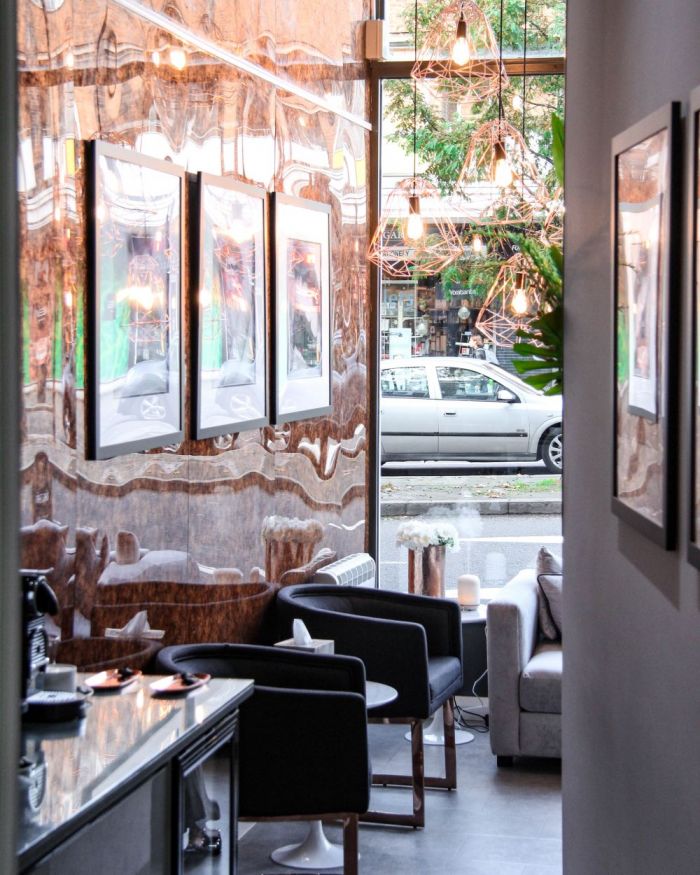 Rüh Dental
The light, beautifully designed waiting room at the Notting Hill clinic.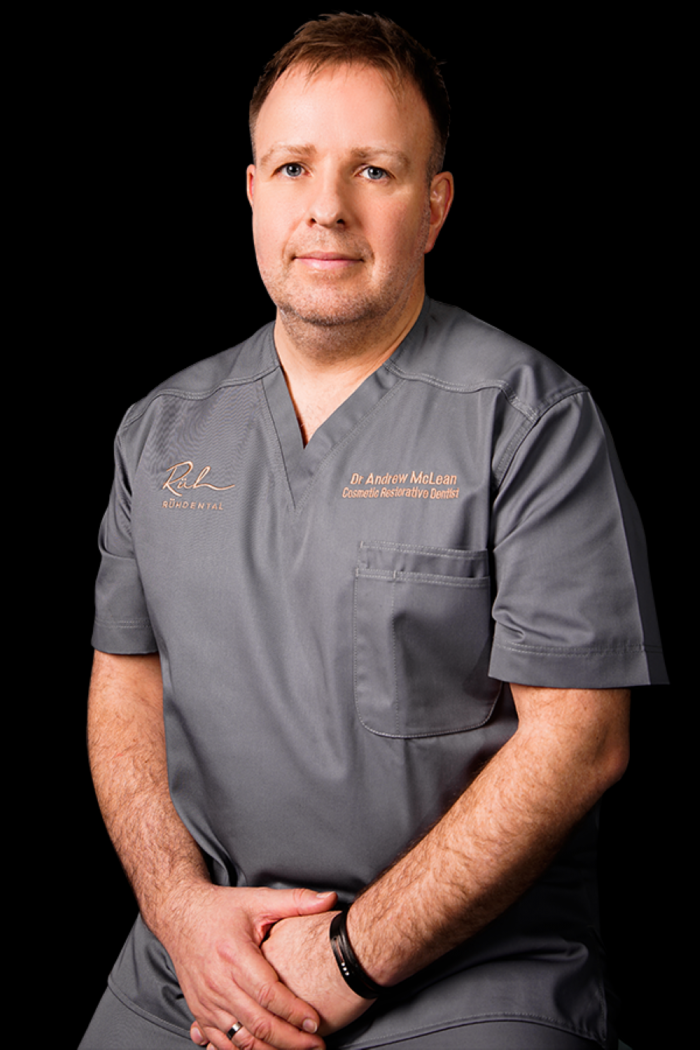 Rüh Dental
Dr Andrew McLean, one of the UK's most influential cosmetic dentists.