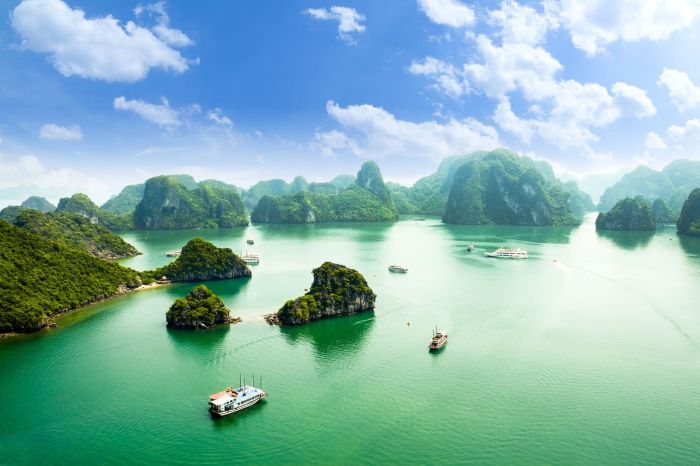 Vietnam, with its rich cultural heritage, stunning landscapes, and warm hospitality, has long been a popular destination for travelers seeking a unique and immersive experience. In recent years, however, the country has witnessed a significant transformation in its tourism industry, with the emergence of a thriving luxury travel market.
Discerning travelers are now flocking to Vietnam to indulge in opulent accommodations, personalized services, and curated experiences that redefine the concept of luxury. From high-end resorts nestled along pristine coastlines to bespoke adventures that offer a glimpse into Vietnam's rich tapestry, the rise of luxury travel is reshaping the way visitors experience this captivating country.
Vietnam's Allure: A Tapestry of Traditions and Nature
Vietnam's allure lies in its ability to seamlessly blend the old and the new, the traditional and the modern. The country's history is etched in its ancient temples, bustling markets, and time-honored traditions. Meanwhile, its natural beauty spans from the towering limestone formations of Ha Long Bay to the lush paddy fields of Sapa. With such a diverse and captivating backdrop, it's no wonder that Vietnam is captivating luxury travelers seeking a one-of-a-kind experience.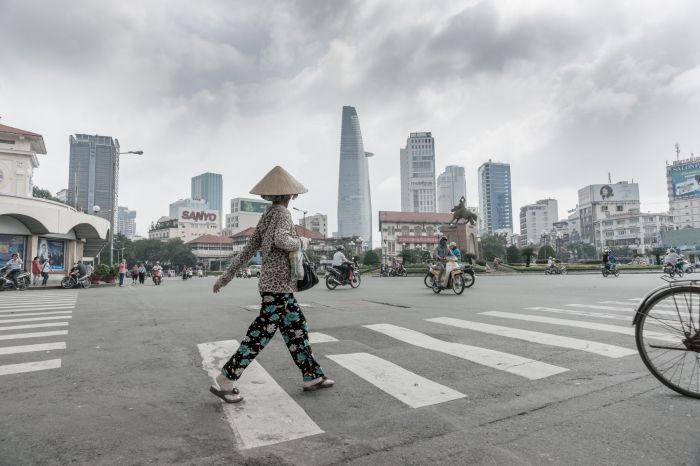 Luxury Resorts: A Haven of Opulence and Serenity
Vietnam's luxury travel market owes much of its success to a collection of world-class resorts that redefine luxury in every sense. These high-end havens offer more than just lavish accommodations; they provide immersive experiences that capture the essence of Vietnam's culture, history, and natural beauty.
Six Senses Ninh Van Bay
Nestled on a secluded peninsula, Six Senses Ninh Van Bay embodies the concept of "barefoot luxury." This private paradise offers a collection of elegant villas, each with its own plunge pool and stunning views of the turquoise waters. The resort seamlessly integrates with its surroundings, allowing guests to immerse themselves in the beauty of Ninh Van Bay's landscapes. Indulge in spa treatments that blend traditional Vietnamese techniques with modern wellness practices, or embark on a culinary journey that celebrates local flavors and ingredients.
Amanoi
Situated on the shores of Vinh Hy Bay, Amanoi is a haven of tranquility that offers an escape from the hustle and bustle of everyday life. The resort's architecture draws inspiration from traditional Vietnamese design, featuring expansive pavilions and panoramic views of the sea. Amanoi's commitment to wellness is evident in its holistic approach, which combines luxurious spa treatments, healthy cuisine, and mindfulness practices. Guests can explore the nearby Nui Chua National Park, immersing themselves in pristine nature and local culture.
InterContinental Da Nang Sun Peninsula Resort
Perched on the picturesque Son Tra Peninsula, the InterContinental Da Nang Sun Peninsula Resort offers a cliffside retreat that redefines luxury. Designed by renowned architect Bill Bensley, the resort boasts panoramic views of the East Sea and lush landscapes. With its unique design inspired by traditional Vietnamese architecture, the resort provides a captivating backdrop for indulgence. Whether unwinding at the award-winning HARNN Heritage Spa or relishing the flavors of local and international cuisine, guests are treated to a truly unforgettable experience.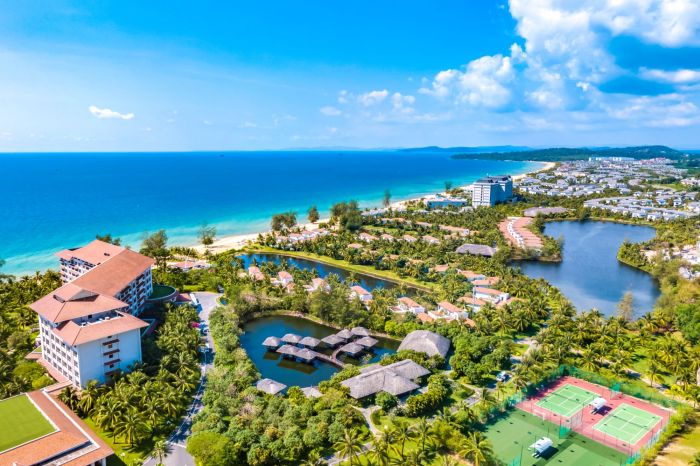 Bespoke Experiences: Crafting Memories Beyond Imagination
Luxury travel is not just about lavish accommodations; it's about crafting unforgettable memories through bespoke experiences that cater to individual preferences and passions. Vietnam offers a plethora of curated adventures that allow travelers to connect with the country on a deeply personal level.
Hanoi Culinary Exploration
Embark on a culinary journey through the bustling streets of Hanoi, where the city's vibrant food scene unfolds. A private guide will lead you through hidden alleyways and local markets, introducing you to traditional dishes that reflect Vietnam's diverse culinary heritage. From savoring the flavors of pho in a street-side eatery to learning the art of making spring rolls, this experience offers a glimpse into the heart of Vietnamese culture through its cuisine.
Heritage Immersion in Hoi An
The ancient town of Hoi An is a UNESCO World Heritage site that exudes charm and history. Immerse yourself in its cultural tapestry with a tailored experience that takes you beyond the tourist trail. Discover traditional crafts such as lantern-making and silk weaving, guided by skilled artisans who are preserving Hoi An's heritage. As you explore the town's narrow lanes and centuries-old ar
Luxury Cruising in Ha Long Bay
Ha Long Bay's breathtaking landscapes have captured the imagination of travelers for generations. Elevate your experience with a luxury cruise that combines comfort and elegance. Sail through the bay's iconic limestone karsts aboard a private vessel, enjoying gourmet dining, attentive service, and curated activities that showcase the bay's beauty. Whether kayaking in hidden lagoons or visiting local fishing villages, this voyage offers a refined exploration of Vietnam's natural wonders.
Vietnam's transformation into a luxury travel destination is a testament to its ability to cater to the evolving tastes of discerning travelers. From the serene luxury of its resorts to the bespoke experiences that unveil the country's soul, Vietnam offers a new era of exploration—one that combines opulence with authenticity, indulgence with connection. As the country's luxury travel market continues to evolve, it invites travelers to experience Vietnam in ways that transcend the ordinary and embrace the extraordinary.