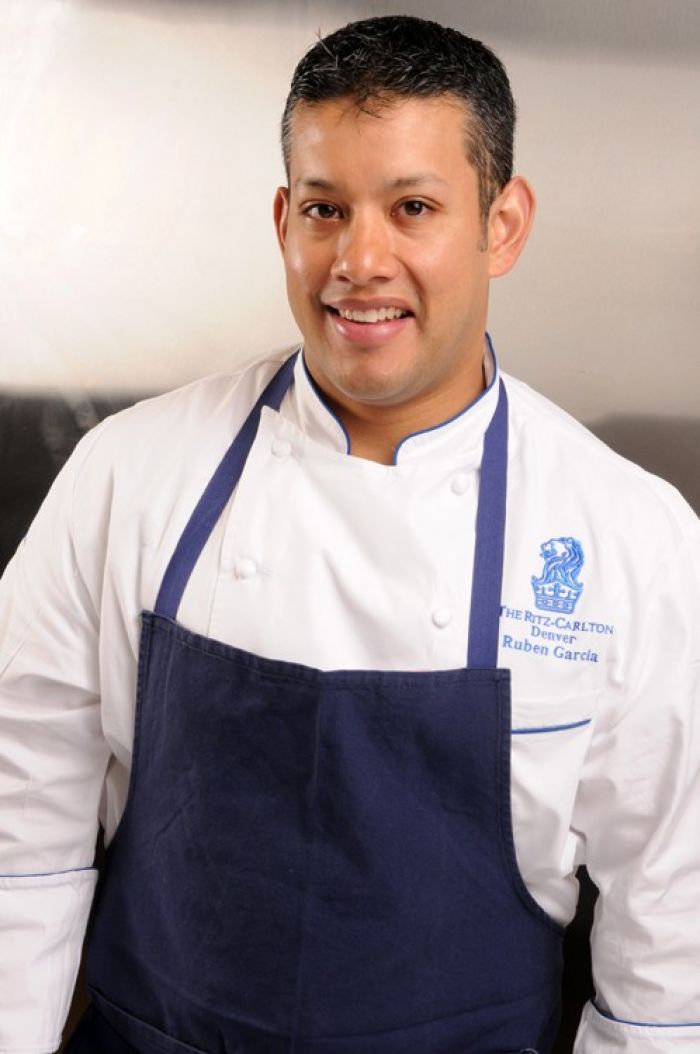 Chad Chisholm
The only 5-Diamond property in the Mile High City has announced exciting news- Ruben Garcia is the new Executive Chef. Overseeing all hotel activities and operations, which include ELWAY'S Downtown, in-room dining, and banquet and catering services, Chef Garcia brings with him training and experience from around the country to the kitchens of Ritz-Carlton Denver.
A native to El Paso, Texas, Chef Garcia earned his culinary training from the Culinary Institute of Louisiana. Beginning his career in New Orleans, his tenure with Ritz-Carlton began in 2000 and he has held several positions in Louisiana, Georgia and Miami with the esteemed hotel brand.
Chef Garcia's approach to cooking is one of creativity, passion and discipline. With a dedication to supporting local farms in the region with only the best produce, Ritz guests to the Denver property are in for a treat.
While the familiar face of Chef Fields is no longer with the hotel, Chef Garcia is an asset sure to make for a recipe for success in the three-time 5-Diamond award-winning hotel in the heart of Denver. Make sure to make reservations at ELWAY'S Downtown to welcome the chef to our city by enjoying his delectable cuisine.