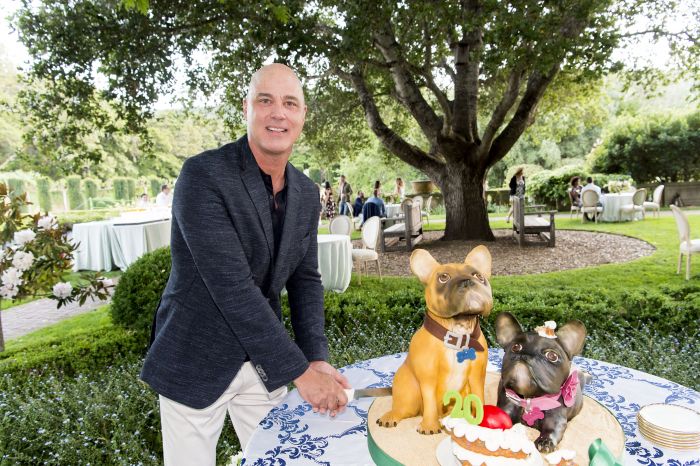 Photo Credit: Robert Fountain
For the past two decades gregarious event planner Robert Fountain has held court as San Francisco's "Master of the Glam-Gala." Carving his niche into the S.F. party scene in the 90s, the multi-talented Fountain is the curator of "dreamlike fantasy events" that are both experimental and immersive. Over the past 10 years, Fountain has delved into high-profile Silicon Valley clientele, creating masterful events for tech founders and international social jet setters. Fountain's mantra is to build glamorous events like no other for fine art organizations, top-tier corporations, and discerning, high society clientele while bringing a flair for gatherings synonymous with opulence with a swanky extravagance that one might expect more in Malibu or Manhattan's Upper East Side than in San Francisco and the Silicon Valley.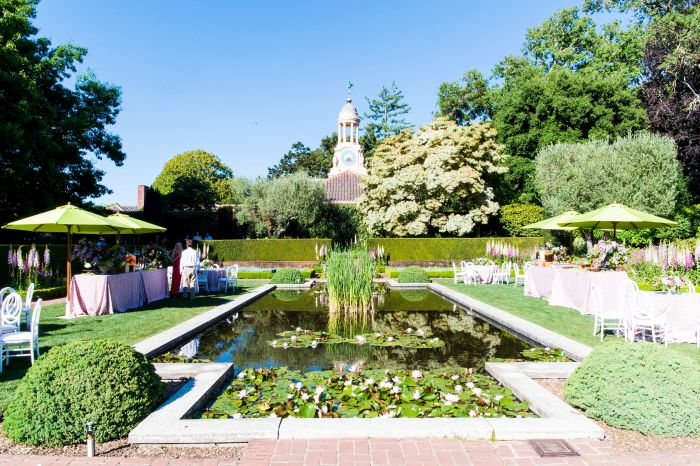 Photo Credit: Nicholas Kontis
Recently, I gathered with hundreds of esteemed posh party revelers at an outdoor evening gala to celebrate Fountain's 20th anniversary of creating immersive, surreal, carousing affairs. The ostentatious congregation hosted by the Filoli Estate, recognized as one of the finest remaining country estates of the early 20th century, welcomes the public to this remarkable 654-acre property, including the 54,000-square-foot Georgian country house and spectacular 16-acre English Renaissance garden.The ritzy turn out not only marked Fountain's 20 years as a master of jovial affairs, but also the opening of his latest flamboyant Palm Springs venue, The Bank. Like many entrepreneurs, Fountain comes from humble beginnings, where values of hard work were instilled at an early age. Fountain grew up the youngest of three boys in Thomaston, Georgia. His mother, Brenda Lamb, worked in a department store; his father, Gerald Fountain, was an engineer at a regional cotton mill. His creativity was evident from childhood. Fountain's mother often came home to find the furniture rearranged.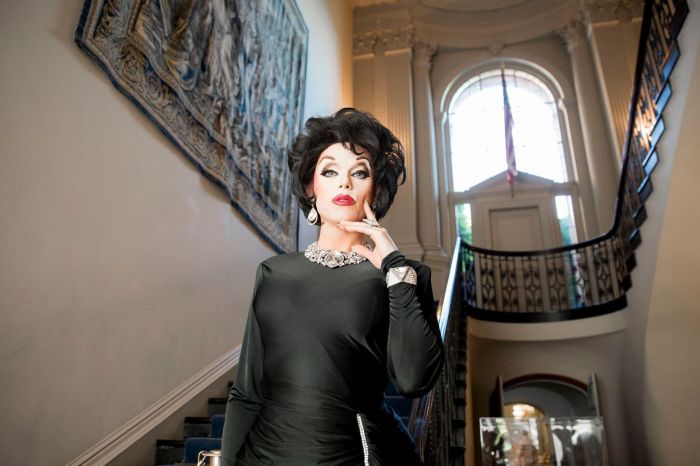 Photo Credit: Nicholas Kontis
He threw his first party, a Ronald McDonald muscular dystrophy carnival, when he was 9. He charged 10 cents a game and raised $37. He arranged his eighth-grade graduation party at future CNN reporter Lisa Kennedy's pool. He also conceived his high school graduation party, where he learned his first lesson about replacing merchandise (he had to fork over $8 for cigarette-singed linens). He wanted to become a hairstylist, but his father refused to pay for beauty school. So Fountain moved to Atlanta, where he faked his way into a job at a floral studio in the upscale area known as Buckhead. Six months into the job, his bosses called him in for a chat. "I think they kind of knew I didn't know what ... I was doing," he said. "I was mimicking other workers and wondering when I would get caught and tossed out." Fountain has worked with luminaries of San Francisco art and culture. He is most noted for planning carousing cocktail soirees for the San Francisco Symphony, Opera, and Ballet.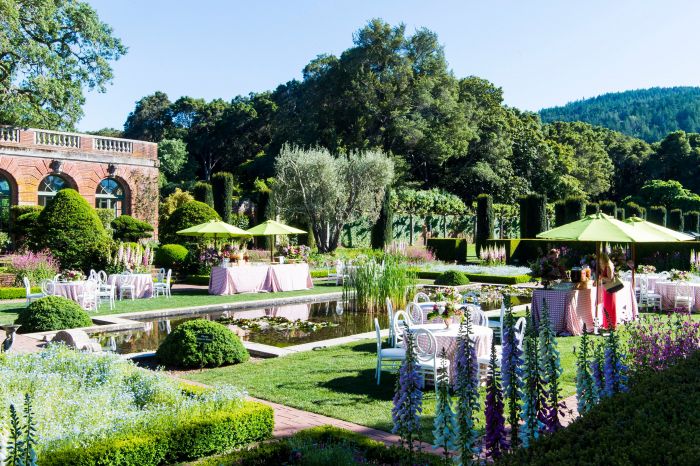 Photo Credit: Nicholas Kontis
A Robert Fountain produced bash is an unforgettable cocktail affair. Fountain has staged ostentatious events with his signature flair and panache throughout the United States, St. Bart's, Mexico, France, and Italy. He recently expanded his company to another market on the upswing, with the opening of The Bank, a mid-century event-extraordinaire venue in sultry Palm Springs. The structure was the site of the Coachella Valley Savings and Loan. The building has maintained its '50s aesthetic with original black terrazzo floors and staircase, and comes complete with the original circular bank's walk-in vault. High society clients appreciate creativity creating unsurpassed events. Fountain's chic and vogue undertakings bring the party to the next level.