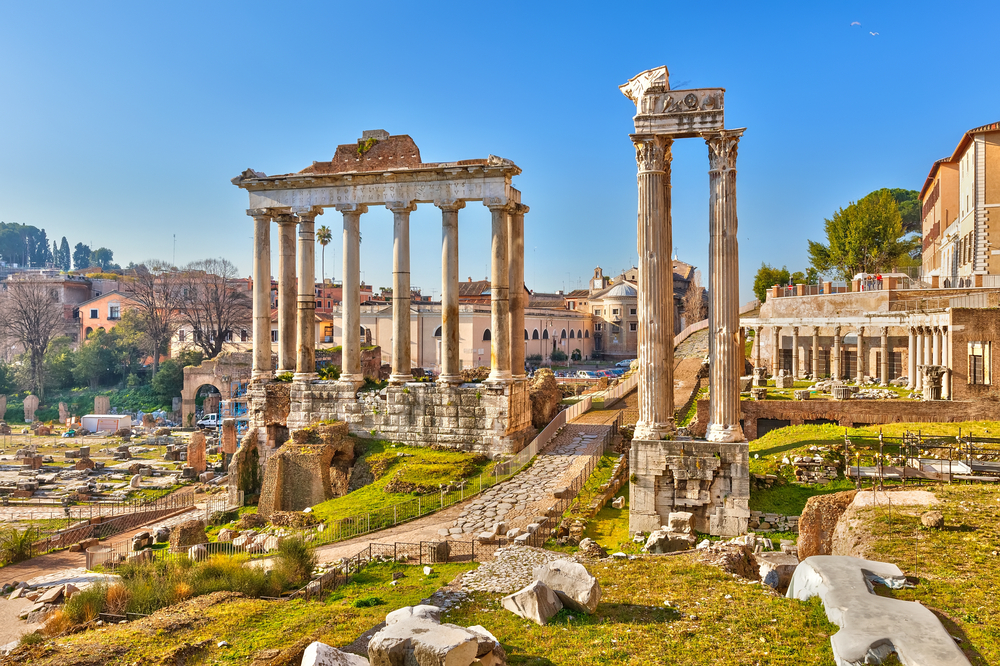 Photos Credit: Shutterstock
Planning a Roman holiday? In the land of la dolce vita, it is best to do as the Romans do. With over 2,000 years to hone their cuisine to perfection, you mustn't miss the chance to sample some decadent gelato and handmade pastas while exploring the culture and history of this region. Baroque churches, museums, and galleries have enough art to overload your senses. Here are the absolute must-dos for when you are in Rome:
Visit the Ruins
Visit the archaeological site of the Roman Forum. Explore the ruins with a guide who will bring Ancient Rome to life in the cobbled streets of the old city. Dating back to 500 BC, this site was ruled over by Julius Caesar, Augustus Caesar, and many other legendary heads of state. Head over the to Bocca della Verità, an ancient stone carving of a bearded man. Legend has it that he will bite off the hand of any person not speaking the truth.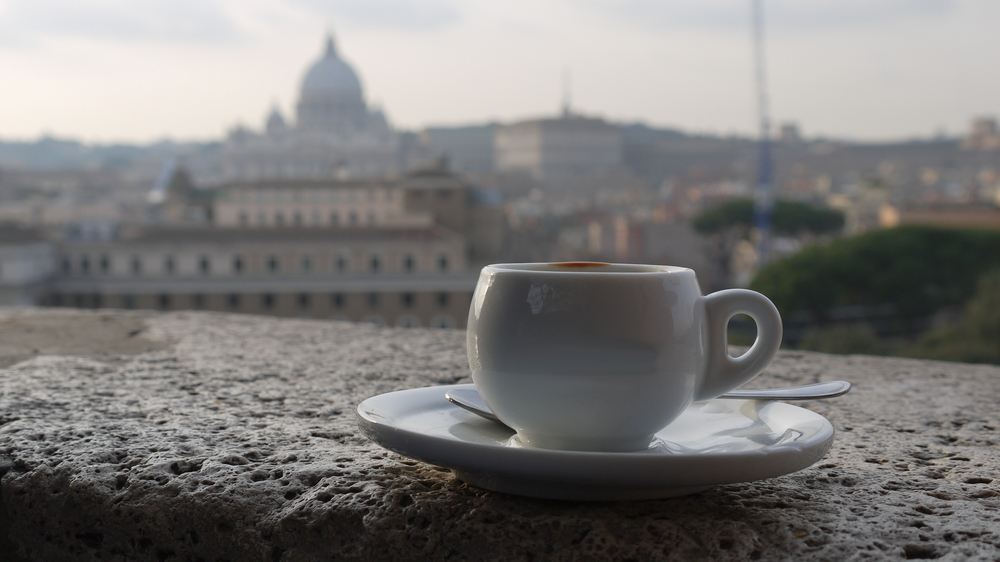 Drink Espresso
When in Rome, one must drink the espresso! Forget Starbucks and head straight to the nearest pavement cafe. Don't bother ordering a cappuccino unless it's breakfast time, or you will look like a tourist. Do it like the locals and ask for un caffè (a shot of espresso) or un caffè macchiato (a shot of espresso with a dollop of steamed milk). If you're visiting in summer, un caffè freddo is acceptable, which is cold espresso sweetened with a bit of sugar.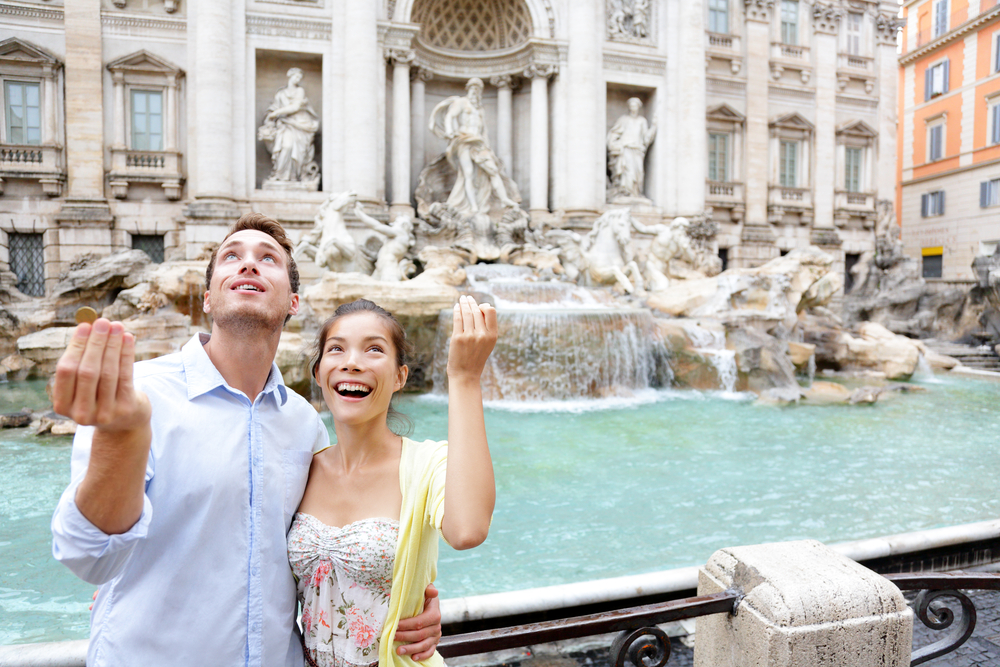 Make a Wish
No trip to Rome would be complete without stopping by the Trevi Fountain. This stunning Baroque masterpiece depicts Neptune surrounded by the Tritons. Rumor has it that if you throw in a coin, your return to Rome is guaranteed. We suggest visiting early in the mornings or late at night to beat the crowds.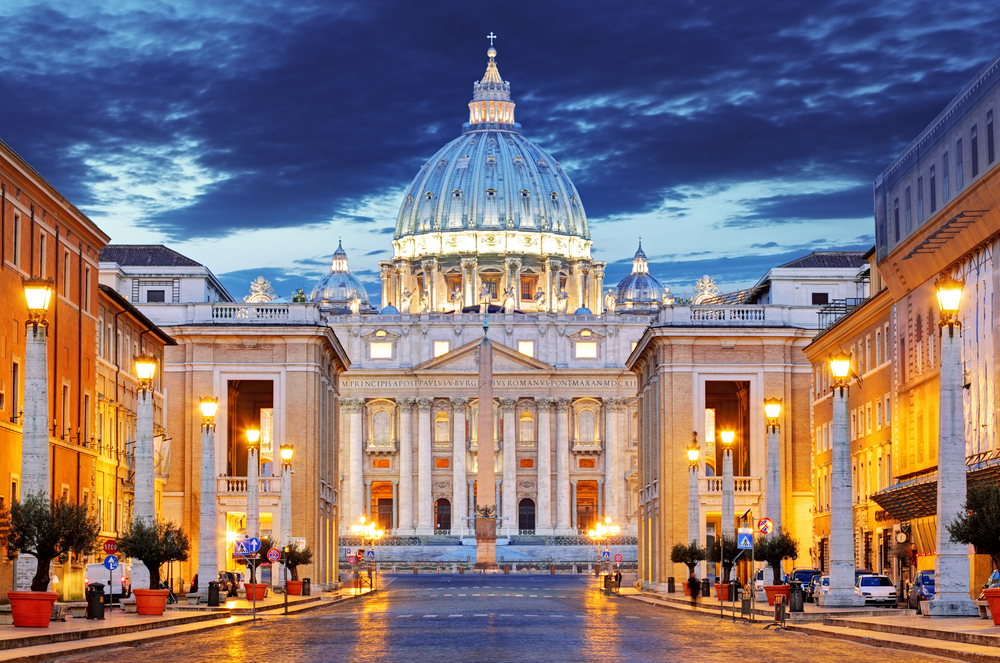 Pay Your Respects at the Vatican
You can spend days at the Vatican without ever doing it justice. We recommend beginning at the Piazza di San Pietro, then moving on to St. Peter's Basilica and the Sistine Chapel. With 1,400 rooms to visit, you'll be spoilt for choice. After exploring for awhile, climb to the top of Castel Sant'Angelo for breathtaking views of Vatican City.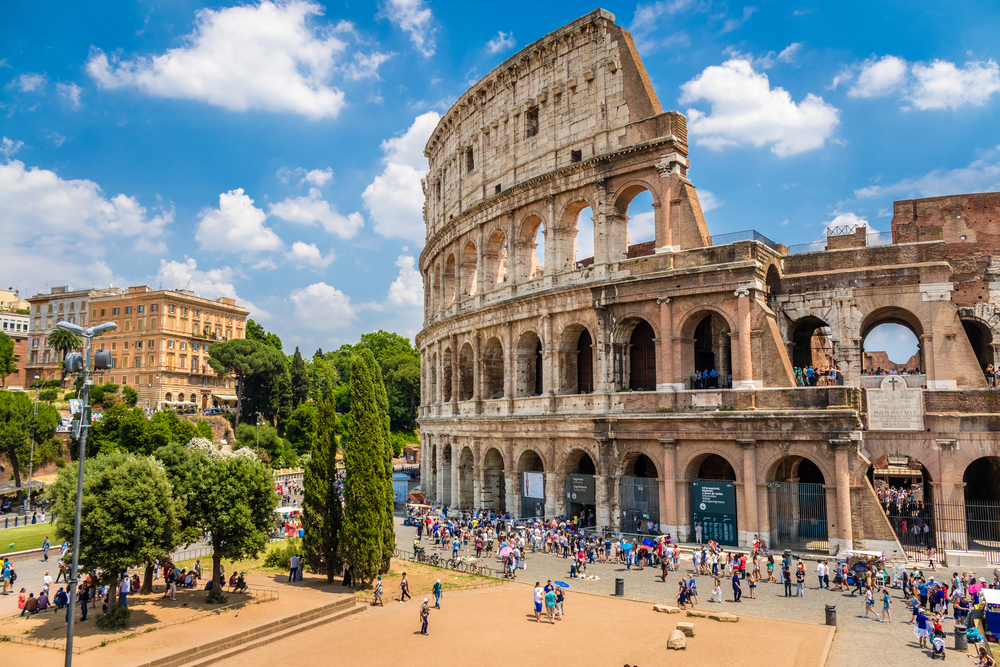 Colosseum
The Colosseum bears a long and bloody history. Dating back to 80 A.D., it is the most famous internationally recognised symbol of Rome. With 100 days of games, (including the great gladiator combats) this was the largest amphitheatre in the Empire, and could hold up to 50,000 people. Today, it sees nearly four million tourists annually. Pro tip: buy a combined ticket for the Roman Forum, the Colosseum and the Palatine Hill and skip the line with an all-access pass.