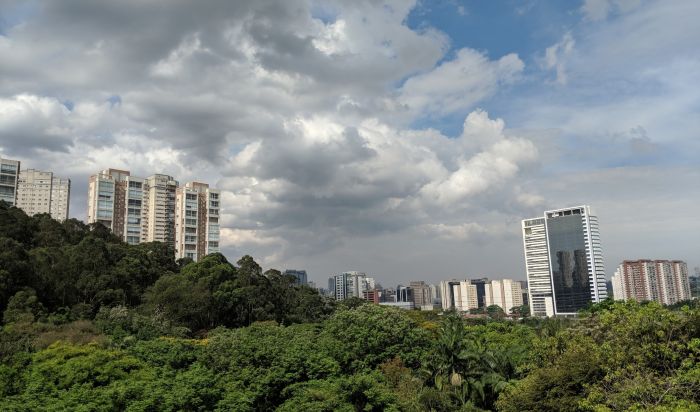 Lavinia Lumezanu
When thinking of a weekend trip departing from the US, most people prefer to stay domestic. Or if they are close to any of the borders, Canada and Mexico might just make the list. With extensive flight offerings from the US to Latin America (a lot of them direct) and its premium business class that will guarantee a pleasant travel experience, LATAM Airlines makes the dream of a long weekend in Latin America, not only possible but actually enjoyable. Not to mention that you won't have to deal with any of that dreaded jetlag that sometimes makes short trips to Europe painful. You've guessed it, Latin America is almost in the same time zone as North America so depending on your departure city, you might only be one of two time zones away at the most.
To make things even easier, eVisas are now available for US Citizens for only $40 and customs is a breeze in São Paulo's Guarulhos International Airport.
And if 72 hours in São Paulo seems like a daunting adventure, we got you covered with a schedule that will give you the best taste of the city and guarantee and amazing time.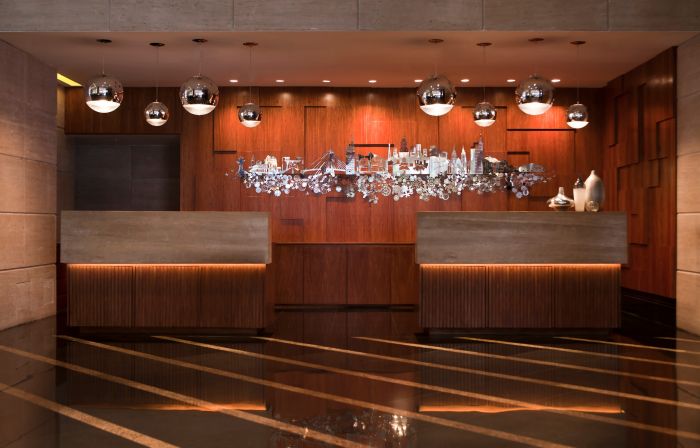 The Renaissance Hotel
Day 1
Most flights from the US arrive in the morning so hop off your flight, breeze through customs and jump into an Uber or a taxi to the Renaissance Hotel. Located in the heart of the city, this hotel is walking distance or taxi distance from all the amazing things this city has to offer. The ride from the airport is an easy 30-40min away and the hotel pretty much has your caipirinha ready to go the second you walk in.
The Renaissance Hotel
Your first day in São Paulo should focus on relaxation. Even before you get a chance to check in, you can head over to the Spa or the Lounge for a little bite and some relaxation. Grab a snack at the Lounge and head over to The Spa at the Renaissance Hotel for a relaxing massage. After all, you did just get off a long flight. You can choose from a variety of massages, facials or hit the gym and the jacuzzi for a power boost.
Once the pampering is done, it's time for an amazing dinner and make no mistake, São Paulo has something for every taste. With cuisines from 54 countries around the world, you are bound to find something amazing at every corner. Take a walk around the hotel on Avenida Paulista to get a flavor at the local culture and check out Casa das Rosas or the Museum of Art of São Paulo, check out Mercado Municipal and try the most delicious fresh fruit, then head back to the hotel for a delicious Brazilian dinner at the Terraço Jardins Restaurant.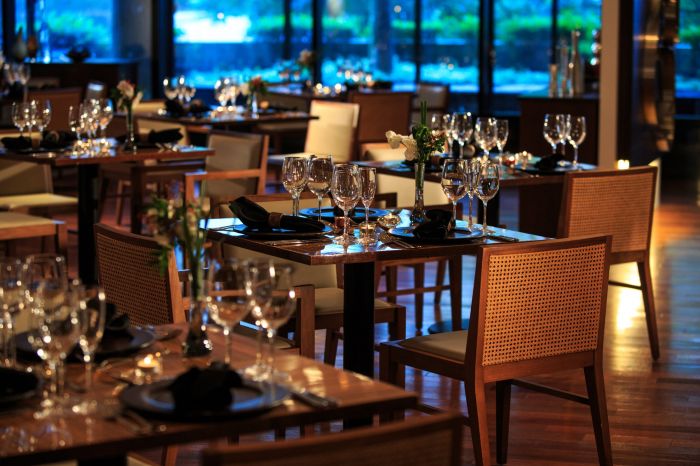 The Renaissance Hotel
Day 2
Come downstairs to Terraço Jardins Restaurant for a buffet-style breakfast with delightful Brazilian delicacies as well as international specialties and charge up for the day. After another delicious breakfast at the hotel, it's time for shopping and the Oscar Freire street is the perfect place to do it. Known as the most luxurious street in Brazil, Oscar Freire is the ideal destinations for shoppers who are looking for that special gift for themselves or their loved ones.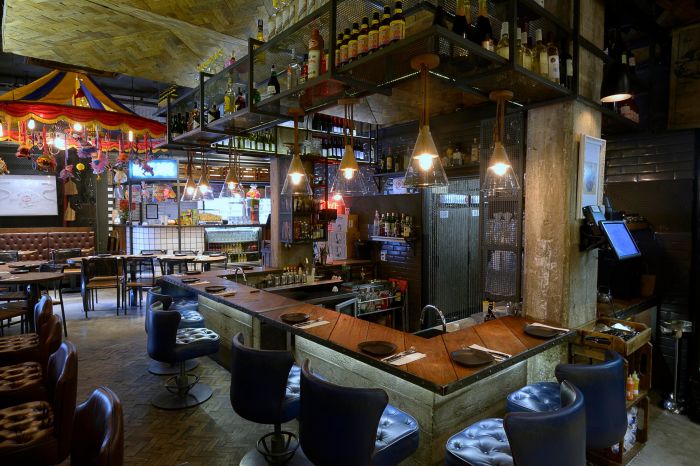 Mauro Holanda
Stop over for a lunch at A Casa do Porco for a decadent lunch of unique dishes featuring pork served in an unusual way in a friendly and contemporary atmosphere that is bound to delight all your senses. Make sure to get there early as the restaurant doesn't take reservations. It opens at 12 pm and they usually already have a line outside by then - just ask the over 15.000 customers they get every month. Get the tasting menu which also features a vegetarian option - a huge thing for a restaurant that's based on pork - or if you get there a bit late and don't feel like waiting, then get one of the amazing pork sandwiches from the To-Go window. For dessert, head around the corner to Sorveteria do Centro for brigadeiro ice-cream or guava cachaça.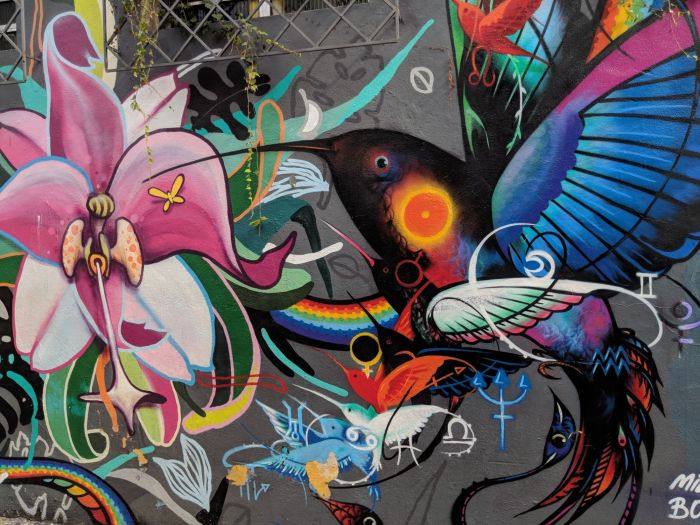 Lavinia Lumezanu
After lunch, it's time to switch gears and head over to Vila Madalena, a place that has taken street art to a whole new level. Watch artists work on their craft in Beco do Batman (Batman's Cave) and go inside Choque Cultural a gallery that has become one of the main global references in urban art and new contemporary languages, presenting young artists and international names.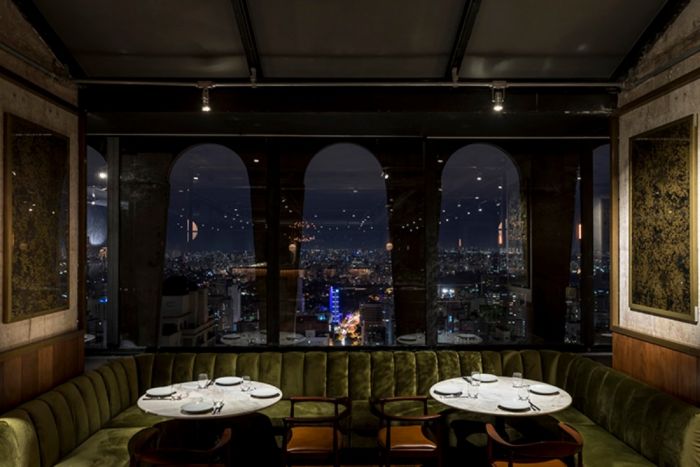 Tivoli Hotel
Grab dinner in the wonderful Seen Restaurant at the Tivoli Hotel and enjoy the 360 views of the city while delighting yourself in the wonderful sushi bar put together by chef Massahiko Enohi or international cuisine under the guidance of William Ribeiro, while sipping on the incredibly prepared drinks by Heitor Marin.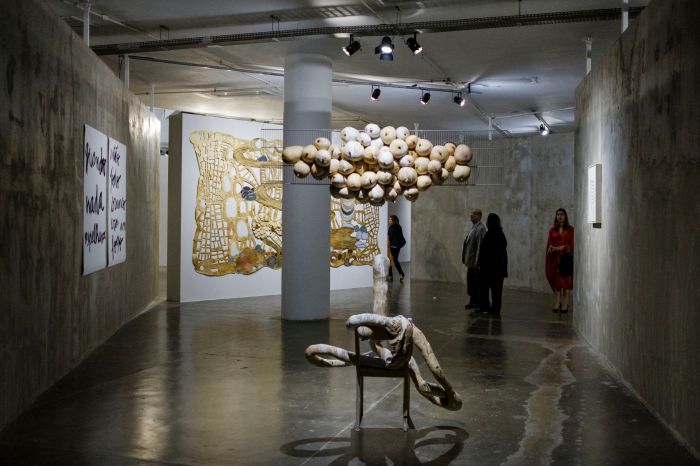 33 Bienal
Day 3
Start off with a delicious breakfast in the lounge or head over to one of the multiple cafes around the corner for a salgadihno - a savory pastry filled with anything from cheese to shrimp or chicken.
Then head over to Ibirapuera Park for the São Paulo Bienal, an intriguing modern art exhibition. After wandering through the immersive art featured there, take some time to actually walk around the park and take in the fresh air and the beautiful views.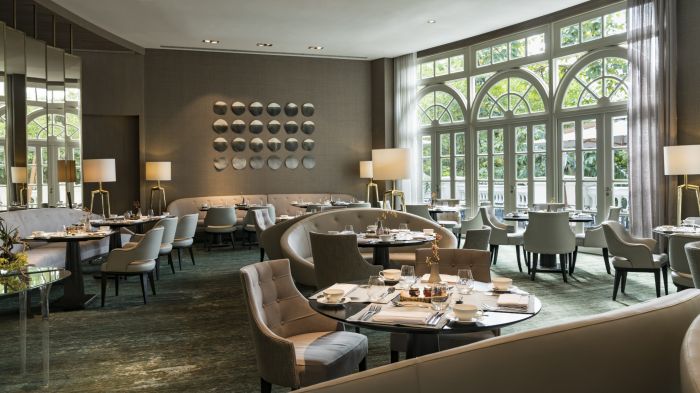 Palacio Tangara
With lunch time around the corner, it's time for Palácio Tangará, another Michelin-starred restaurant and the home of world-renowned chef Jean-Georges Vongerichten. Featuring an exclusive outdoor terrace within the lush greenery of Burle Marx park and an elegant wine cellar, this restaurant feels like a breath of fresh air in the middle of a bustling city. Once lunch in done, enjoy a stroll around the park. Burle Marx was one of the most important Landscape architects in Brazil and one of the greatest names of the Brazilian modernism and the park only does justice to his name.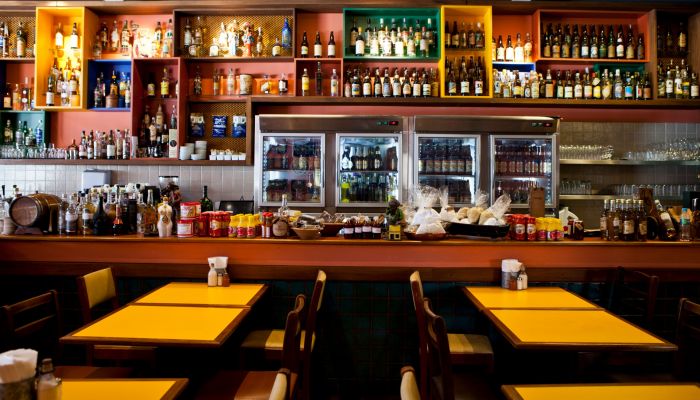 Mocoto
End the day with dinner at Mocotó, one of the most interesting food experiences in São Paulo, before heading off to the restaurant. This 1-Star Michelin restaurant will delight your taste buds with authentic Brazilian food in a low key atmosphere. Ran by chef Rodrigo Oliveira and favored by Anthony Bourdain, the restaurant has been there for over 40 years and has kept the exact same recipe for El Caldo de Mocotó since. Rodrigo took over the place from his father, when he was only 20 years old and has turned it from a little family restaurant to an international sensation that has earned it a Michelin Star and has placed it in the top restaurants of Latin America.
Once dinner is done, it's time to head back to the airport, hop on your Premium Business seat and enjoy your back back home with LATAM Airlines.