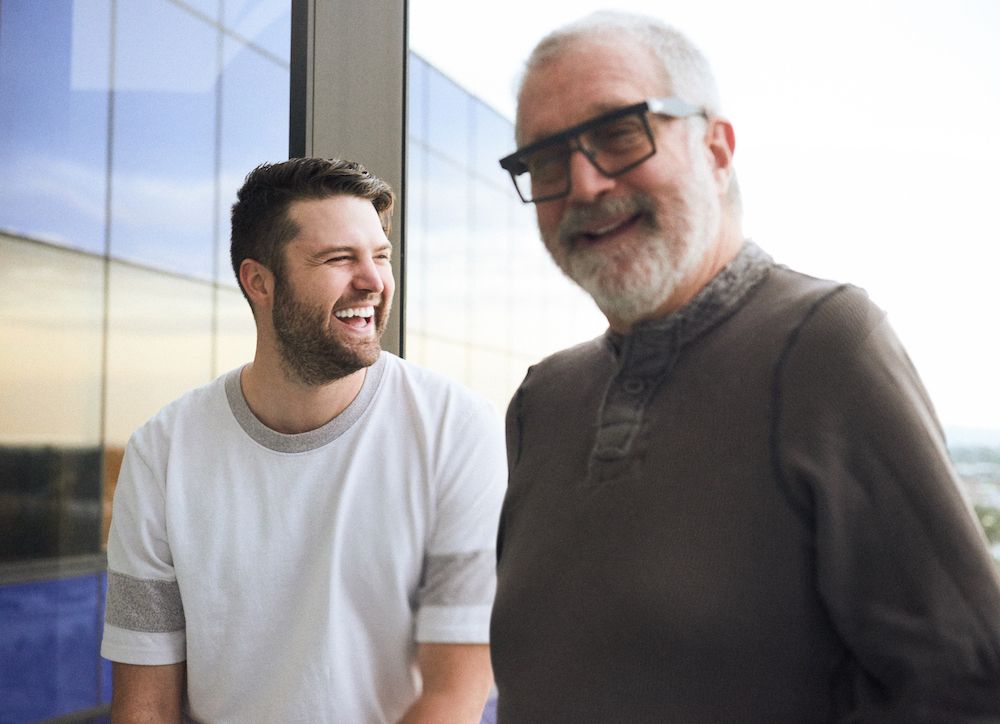 Photos Credit: Sam Cantor
As online marketplaces become the norm, Sam Cantor is breaking new ground by putting his new contemporary art gallery on the web as well. After being raised in his father's traditional art galleries, studying both studio and graphic design at school and taking note in the progression of LA's booming art scene, Sam has founded his own spot in the art world. With the help of his expert father and his own impressive talents, Sam has created a new type of gallery, where luxury lovers, art fiends, artists and anyone with an eye for beauty can find something that fits their taste, connect with the artists and ultimately choose to be present in the physical gallery or behind a screen. Sam took some time from creating a documentary detailing his revolutionary project, to tell JustLuxe about his upcoming endeavor that will shake up the art-buying world.
How did you become interested in art?
My father has run galleries for the last 30+ years. So I spent my childhood in galleries, seeing paintings, watching framers, and meeting artists. I think it had more of an effect on me than I realized.
How did the idea for the Gallery come about?
I think it mainly boils down to this: I have a masters in advertising/design/art direction and made commercials and websites for lots of different companies like Coca-Cola and Nike...so I had experience in a lot of different verticals. When my dad would ask me for help with his web presence and artist selection, I would take a look at the art industry as a whole to get a sense of what his peers were doing. It was shocking. Visiting a gallery often felt like taking a trip 20 years into the past. We realized that there was an opportunity to have a gallery that was digitally savvy and met the needs of its artists in new and interesting ways.
What sets it apart from similar galleries?
When an artist graduates from art school, they are told to spend 20% of their time making art and 80% of their time marketing themselves, because one, you need to be noticed and two galleries won't and can't help you with it. That is a broken system for a number of reasons. This only rewards artists with a certain personality, and they are usually not trained to market themselves. Marketing yourself is incredibly challenging and it robs every artist of the time they need to make art. Our unfair advantage is my experience and connections and storytelling ability and Larry's vast networks of clients, knowledge of the art and auction world, and his ability to sell.
Can you describe your personal aesthetics?
This is a huge question. In terms of art, I like work that feels important. In terms of design, I really like Scandinavian aesthetics.
What do you feel have been the high points so far in your career?
We got my favorite design agency, Build in Amsterdam, to make our new website...and it is amazing. Getting to hang out with my dad more has been the high point though. He is pretty cool.
How do you find and add artists to the gallery?
The internet.
Do you have a specific process, or do you find your approach is somewhat different for each artist?
Our process is different for each artist. Because every artist has a diverse goal and style, our approach to them is diverse as well. We take into account everything that makes up an artist's career so far, and we try to help them achieve their goals.
What are you currently working on?
Finishing our website. I also produced, co directed, and co edited a documentary where we surprised a blind artist with the first sculpture of himself that he can feel and recognize.
Do you have any upcoming exhibits or shows?
In support of that documentary. We have a show coming up on June 24th called "Please Touch the Art," where everyone is encouraged to touch the artwork.