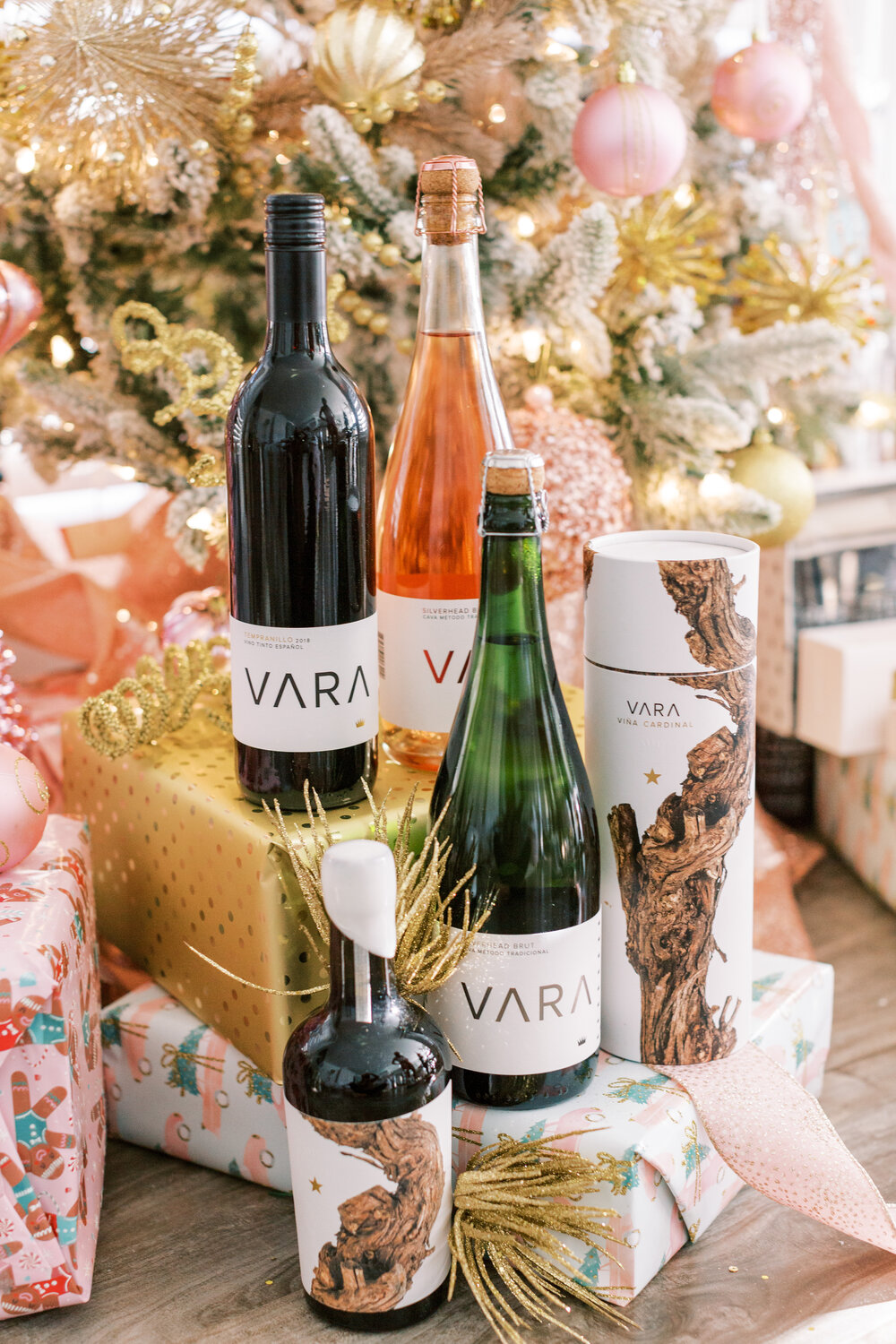 Photo credit: Brielle Galekovic and @graceandlightphoto
Pop open a bottle of Vara Silverhead Brut Cava this holiday season for some pleasing bubbling fizz. The brilliant light-yellow color and light pink rose color releases fine bubbles forming a continuous bead developing a fantastic crown. Start pouring during holiday brunch alone or with fresh fruit juice throughout the day. This bubbly is also ideal to clink, sip and ring in the new year. Bubbles are the most civilized way to start and end your day.
The history of Vara Wine in Alburquerque, New Mexico started almost 400 years old, before the first Missions of California were established. A Franciscan friar named García de Zúñiga and a Capuchín monk named Antonio de Arteaga planted the first European wine grapes at a pueblo in the Rio Grande Valley of the Province of New Mexico.
By the year 1880, the New Mexico territory was the fifth largest wine producer in America. The cuttings brought to the new world by missionaries from Spain were of a Vitis Vinifera grape variety known as Listán Prieto, also known as the present-day Mission grape. This variety has been continuously grown and is still harvested in New Mexico today.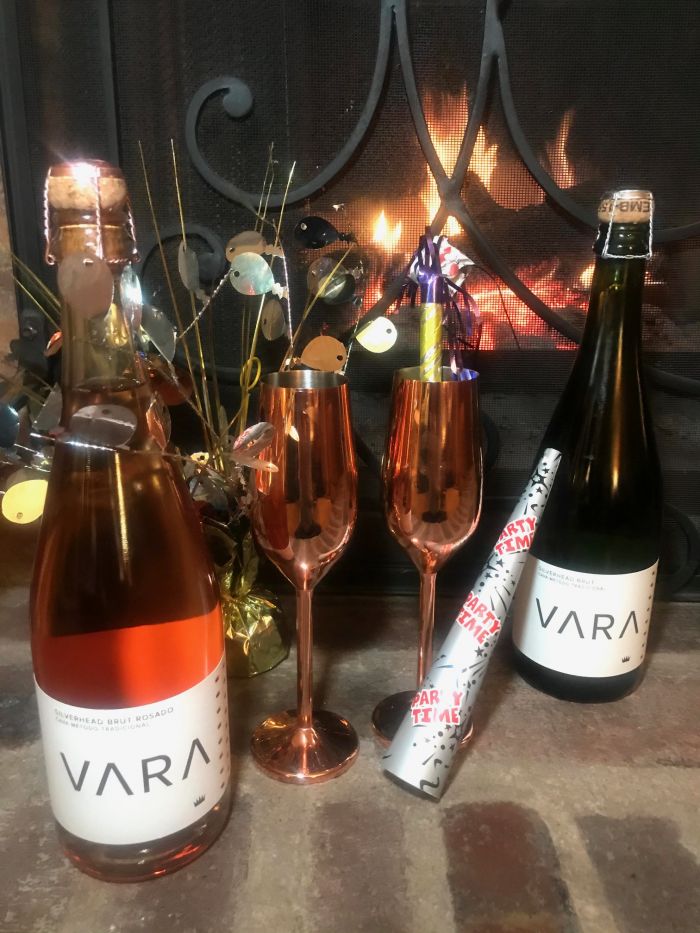 Photo Credit: Jill Weinlein
For pink bubbly, Vara Silverhead Brut Rosado Cava is a fun and lively sparkling rose that can be delivered right to your door in time for New Year's Eve. The balanced fruit and acidity in this wine enhance appetizers with apples, nuts and soft cheese. Enjoy with a salad with blue cheese, and when eating light meals.
The aroma is clean and light with tart fruit qualities: notes of strawberry, raspberry, Macintosh apples. Each sip is medium-dry on the palate with balanced acidity with a rich mouthfeel with a long finish.