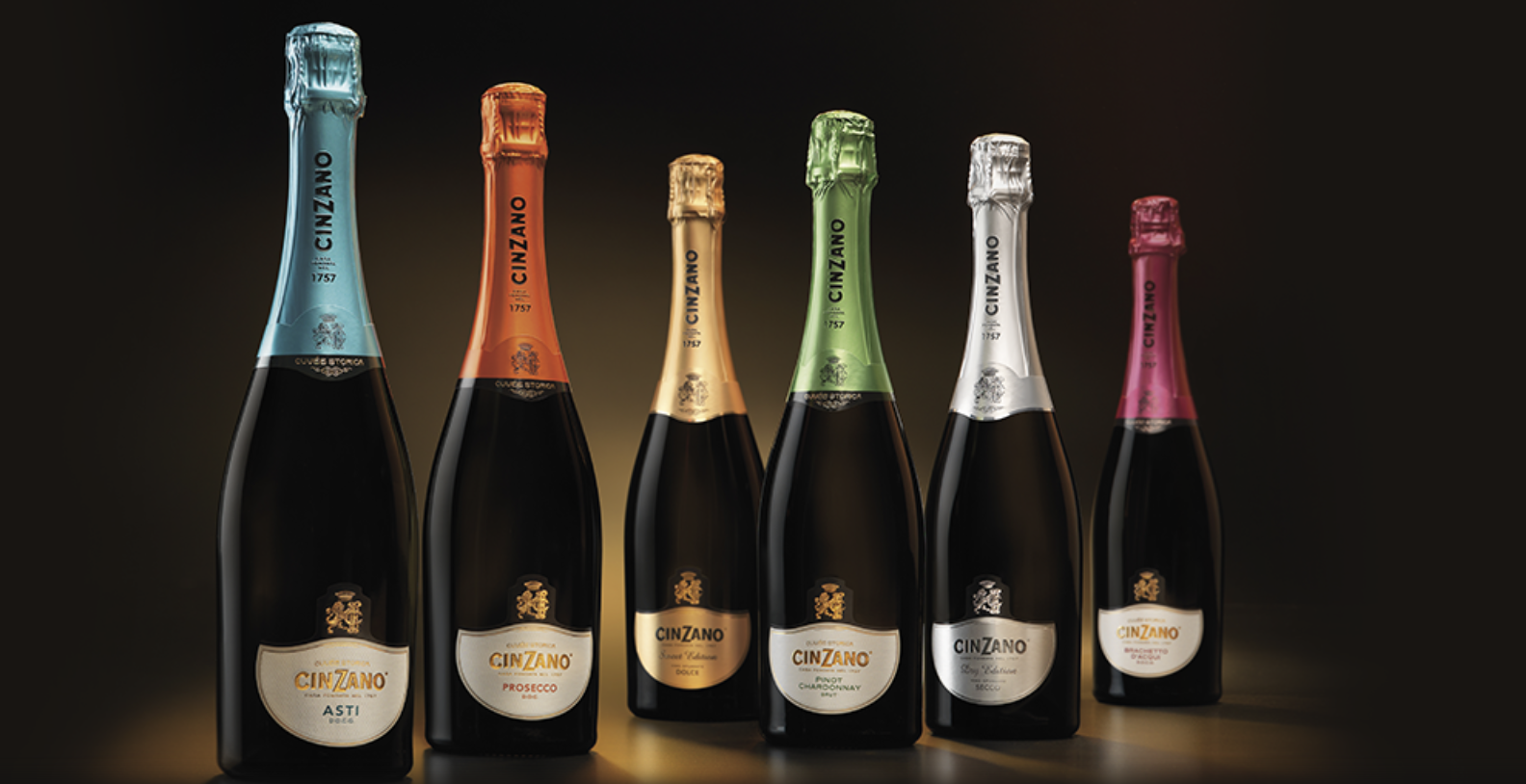 courtesy of Cinzano
Since this year the holidays will be a little smaller and more intimate, it doesn't mean you still can't celebrate with elegant sparkling wine and festive cocktails a toast to good health and a better 2021.
Casa CINZANO has been making vermouth and sparkling wines since 1757. Their many effervescent wines can be served alone or on top to enhance a cocktail. Their vermouth is ideal with a splash of soda or to make a legendary cocktail.
Here's a guide of Cinzano cocktails and sparking bubbly to serve: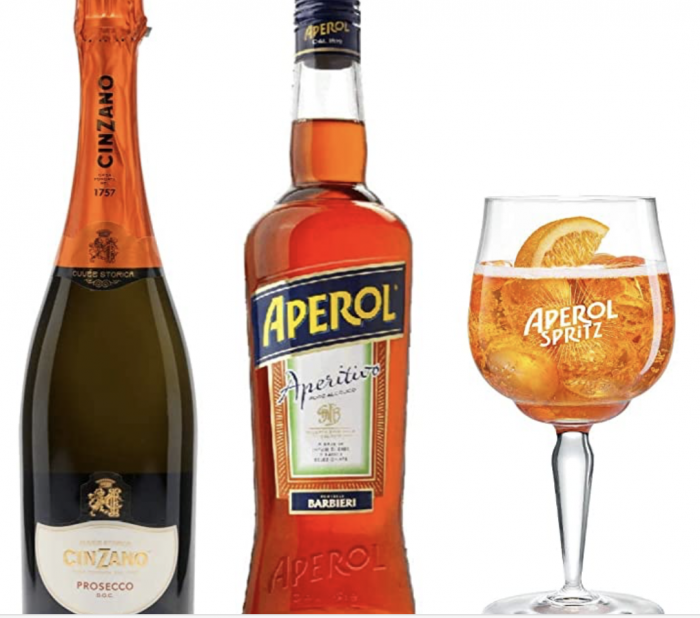 Courtesy of Cinzano
For a classic and pretty holiday cocktail, make an Aperol Spritz. It's dazzling color and refreshing sparkle to the palate, offering the essence of orange. It's one of the most widely consumed cocktails in Italy and is now becoming a favorite around the globe.
Aperol is a dry Italian aperitif typically served before eating to help to stimulate an appetite. The alcohol content of Aperol is 11%.
Here's how to make an Aperol Spritz to serve with holiday appetizers:
Fill a wine glass with ice
Pour equal parts Aperol with Cinzano Prosecco DOC into the glass
Add a splash of soda water
Garnish with a slice of orange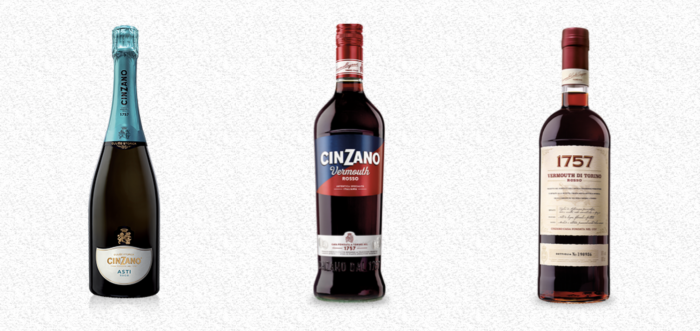 Courtesy of Cinzano
Cinzano Rosso is the original of Cinzano's vermouth portfolio. Its amber colour reflects the product's rich infusion of herbs and spices. Created in Torino, it's an ideal ingredient for an Americano cocktail, offering a delicate combination of black cherry and vanilla with a hint of caramel. It's initial sweetness on the tongue offers flavors of spice and bitterness before its botanical finish.
Americano was first served in creator Gaspare Campari's bar, Caffè Campari, in the 1860s.
Here's a recipe to make the Americano at home:
Fill a glass with ice and pour:
1 ounce of Cinzano Rosso
1 ounce of Campari
a splash of soda and stir
Finish with a garnish of orange or slice of lemon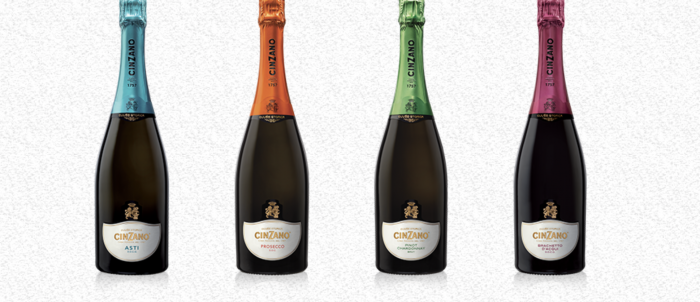 Courtesy of Cinzano
Brut Sparkling Wine offers a fresh and clean mouthfeel and rich nose of tropical fruit scents. Cinzano makes a Pinot Chardonnay, that is ideal to serve with light appetizers. One sip offers a fresh stone fruit and minerality flavor profile with hints of apple and pear. Serve with cheese and a cherry tomato bruschetta on crunchy Italian bread.
Prosecco tends to be sweeter than champagne and is also an Italian sparkling wine produced in the Veneto and Friuli Venezia Giulia regions of Italy. Cinzano makes a wonderful Prosecco DOC from pinot grigio grapes. Prosecco must be certified DOC or DOCG, an Italian governmental standard to ensure the highest quality and standards were used during production.
This dry, fizzy and fruity sparkling wine offering a mellow yellow color and a nose of green apple and ripe pear. It's the perfect aperitivo to top on cocktails, such as the Aperol Spritz. Pair with soups and savory tarts for a first course, and pour another glass during the second course with dishes such as seafood, chicken and vegetables, and spicy curry dishes.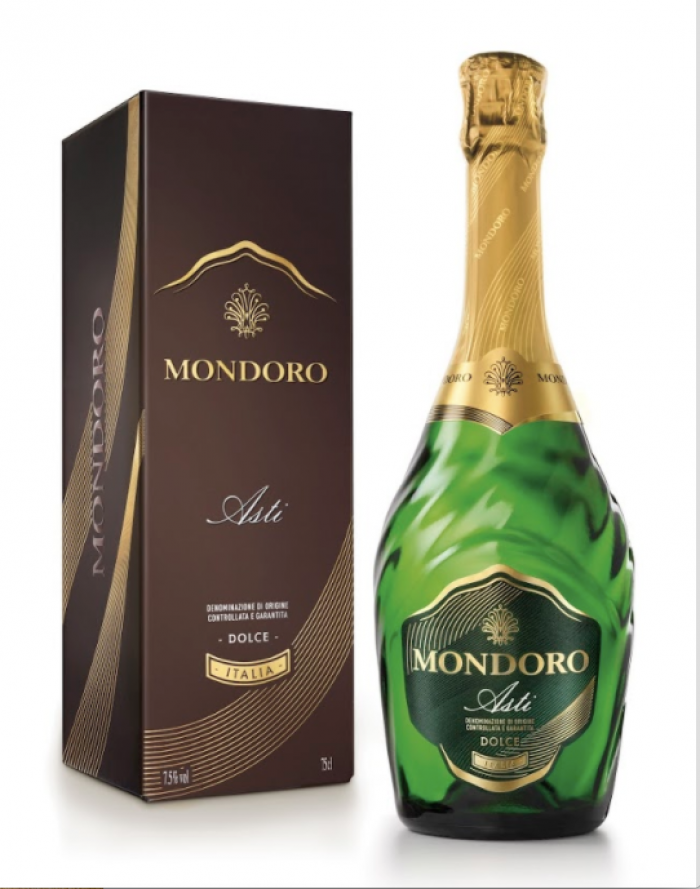 Courtesy of Mondoro
Mondoro Asti Spumante (from Cinzano's sister brand) has mastered elegance, allure and prestige, while remaining affordable to consumers. This is an ideal Spumante (means sparkling wine) to serve with a charcuterie board offering different cheeses, sliced meats, pickled vegetables and dried fruit.
Made with Moscato grapes from the Asti region of Piedmont, the level of alcohol that can fluctuate between 6% to 9% in the fermentation process.
While pouring in to a glass, one will notice its pale yellow color with green reflections. The aroma of acacia flowers, white peach and sage hits your nose with a hint of tropical notes. After the first sip, this sweet and elegant bubbly offers a burst of sparkles on the palate. It cuts the fats in the cheese and meats to provide a more balanced palate.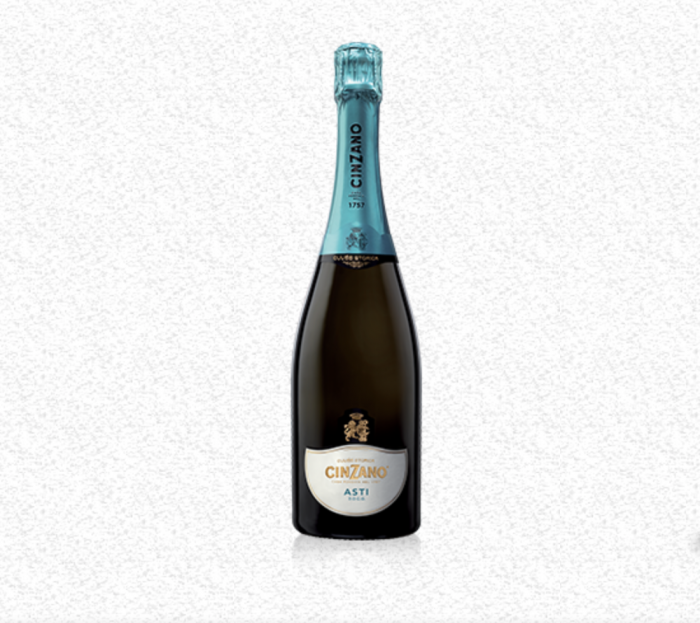 Courtesy of Cinzano
Cinzano Asti is sweet and low in alcohol fixed at 5.5% alcohol. Made from 100% white Moscato grapes, this Asti is elegant and offers a rich floral bouquet with fruity and herbaceous notes.
On the nose one detects acacia flowers, honey and sage. Sipping this Asti reminds one of biting into a sweet white peach.
This is another excellent sparkling wine to serve with appetizers featuring fresh salami and aged cheese with soft bread. You can also serve this with a dessert course of holiday pies, a Panettone or hazelnut cake to end the evening.