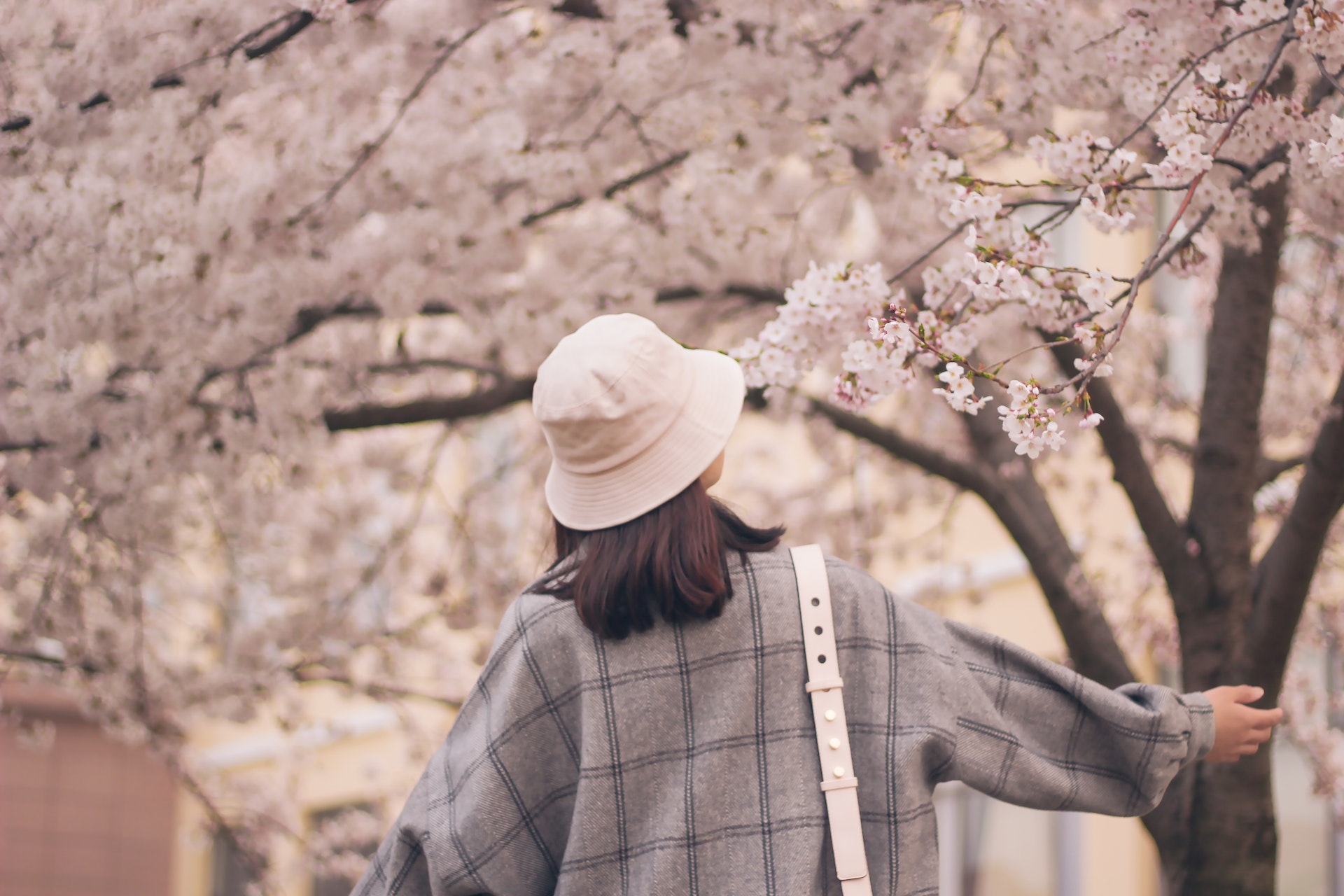 Pexels
Spring's finally here and yes we've been longing for it. This is the season when we are tempted by the idea of lightening our loads and when we choose lighter layers and comfortable dresses while putting away the heavy outwear, boots, and knits. But we also look forward to reassessing our wardrobes and incorporating top spring fashion trends into our outfits.
The world's major fashion houses have shown their spring/summer designer collections which reflected many moods. We could see many trends from previous seasons, such as beige garments and cargo pants. In fact, cargo pants remain a top trend, and statistics show that interest in this item grew 51% over the past year, compared to the previous year.
But we've also seen some exciting comebacks like low-rise pants and Mary Jane ballet flats. Also, there are new trends we can hardly wait to wear. If you are eager to update your spring wardrobe, below we highlight the trendiest clothes, the best styles, and the colors that are worth shopping for.
Sustainable Wear
Spring 2023 will be a season full of calm and comfortable clothing. Designers are responding to turbulent times by creating clothes that reflect understated elegance. One such brand worth mentioning is Cider. The brand offers a range of clothing at outstanding prices, which embody the explosion of vibrant colors that make spring such an enjoyable time of the year.
But is Cider ethical? Yes! Cider is a clothing brand that designs sustainable spring fashion trends, ensuring styles are in line with their goals for low water consumption, top quality, and a reduced environmental footprint. Their effortlessly stylish pieces and bright prints made with sustainable fibers will give your wardrobe a breath of fresh air.
Pajama-Inspired Fashion
A big trend for 2023 is fashion inspired by our nightwear. A lot of people still work from home or spend a lot of time at home, and maybe this is where the inspiration for this trend came from. This is one of the most unique but easy trends, and some even argue that sleepwear will soon replace sports luxe as all-day comfort dressing.
A full pajama outfit requires height for the hems to fall nicely. So opt for an open-toed sandal with a high heel. If you decide only to wear the top, roll up the sleeves and pair it with jeans or a chic leather jacket. The contrast between slinky and tough will work perfectly. If you want to go for a more casual daytime look, layer your silk slip-over turtlenecks and t-shirts.
Remember that wearing this look shouldn't invoke an "I woke up like this" look. It should be tailored, and the pieces should preferably be in classic colors and prints.
Minimalism
If flashy and colorful pieces of clothing are not your thing, then we have good news! Neutral colors, simple trench coats, and big blazers are timeless and are in for spring. Among others, Max Mara, Prada, and Ferragamo showed minimalistic and elegant garments. Grey, beige, dark blue, and black are the colors that work best for this season. Tops and bottoms in the same or matching colors can be stylish too.
Soft pastel shades are also a great choice for this spring. Try wearing a baby-blue midi skirt with a silky cami and chunky, colorful jewelry. A funky pair of high heels will complement your outfit and turn heads in the months ahead.
Glitter and Metallics
In contrast to the minimalist style, glitter will be one of the top picks for spring and summer. A sparkly dress isn't only suitable for New Year's Eve, but they are also just right for spring. Here, too, you can mix between the styles, such as with a glittery cobalt blue dress with a halter neck or a loose cobweb sweater with glittery details. Metallic colors are also popping everywhere this year as well as shimmering garments.
A metallic gold jacket can be worn over your basic to make a bold statement. For your next event, a shimmering silver skirt with a sleek top can also be a fashionable choice. Try pairing a metallic slip dress with platform sandals and a denim jacket to give it a casual yet modern twist.
Motocross Jackets
This spring, leather will be a hot staple in every woman's wardrobe. To add a chic and edgy touch to any outfit this spring, you should opt for the sporty, striped motocross jacket. It was seen on the runway at Diesel and Chloe, and it's also a leather jacket trend that lends itself perfectly to purchasing secondhand.
You can style the motocross jacket in many different ways. It works well with jeans, skirts, or even floral dresses.
Final Thoughts
Sustainable fashion, pastel suits, motocross jackets, and some flashy metallics are just some of the key trends that are coming your way this spring. These pieces form the perfect cornerstone to your warm-weather wardrobe, which will guarantee to bring fresh energy to the act of getting dressed for springtime.