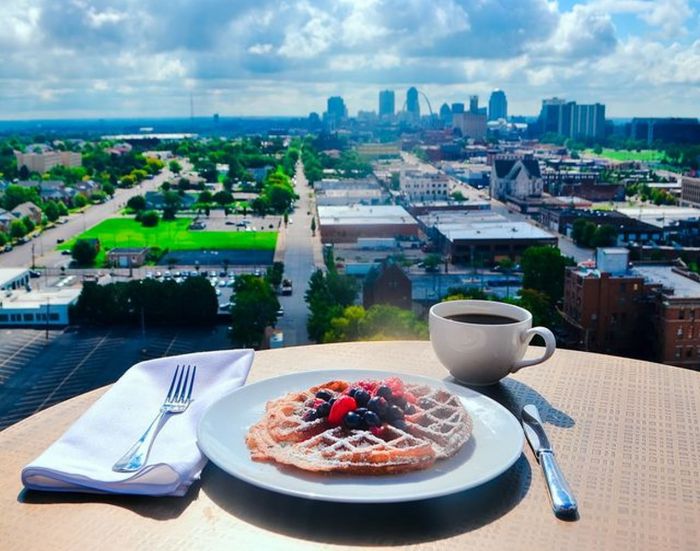 Angad Arts Hotel - view from the rooftop
Be bold. Let your emotions choose the color of your suite at Angad Arts Hotel, St. Louis. Located in St. Louis' Grand Arts District, this is the first hotel in the world where guest can book their rooms not only by size and type, but by color of emotion. Chose from powerful red, freedom blue, curiosity yellow or rejuvenation green.

Angad Arts Hotel - Blue double
Once the site of the historic 1922 Missouri Theatre, the 146 beautiful guest rooms include 38 suites and 25 extended stay rooms with kitchenettes. Beds in every guest room have colored pillows with men's eyes on one side and women's eyes on the other. And the art doesn't stop there. The colorful wall of art behind the bed in each room is also by a local artist and highlights the color of the room.

Angad Arts Hotel

Angad Arts Hotel

Angad Arts Hotel
The two bedroom, 2.5 bath Grand Suite includes a kitchenette with movable island, a dining table with seating for eight, white velvet bath robes, a freestanding bathtub, views of the St. Louis Arch, and a Himalayan Salt Lamp to improve sleep.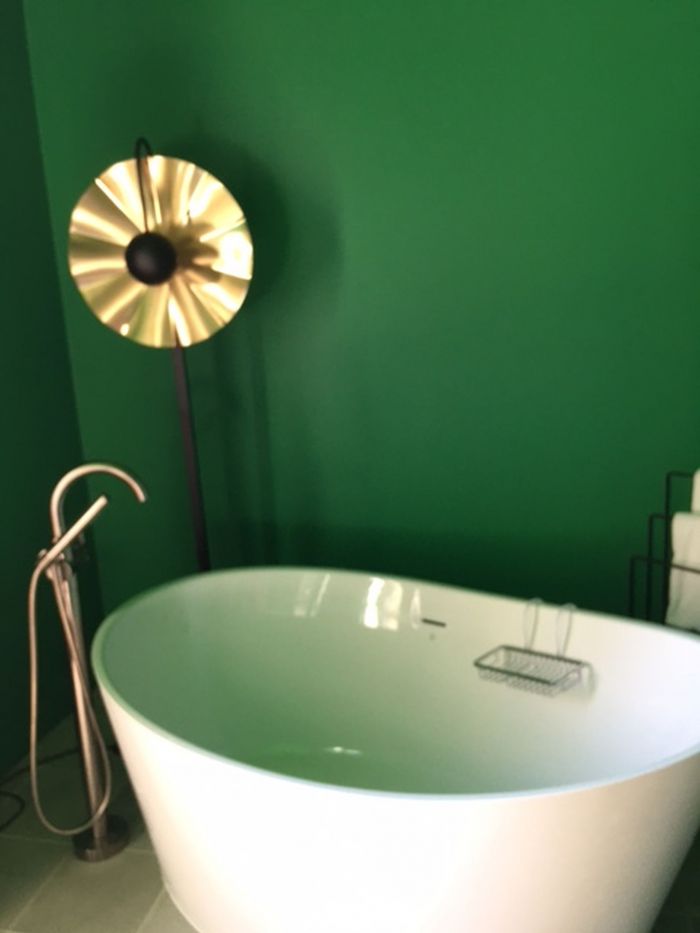 Larraine Stacey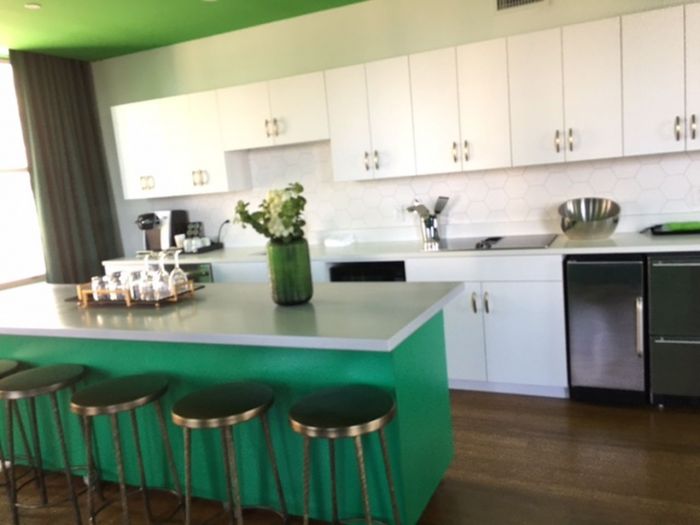 Larraine Stacey
Take time to browse the gallery space throughout the building where artists showcase their work.
Luxury surrounds you not only in your room but throughout the hotel. You can live it up while enjoying great views of the beautiful city at the rooftop bar. Or recharge and play games and instruments at the signature Angad Playroom.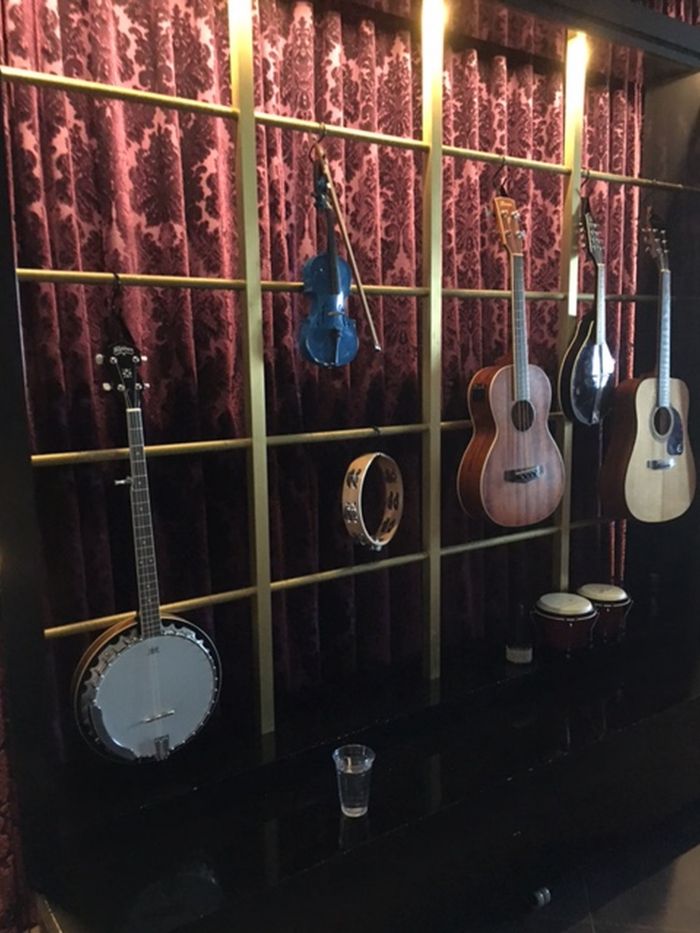 Larraine Stacey
Angad Arts Hotel
3550 Samuel Shepard Drive
St. Louis, MO
(314) 561-0033