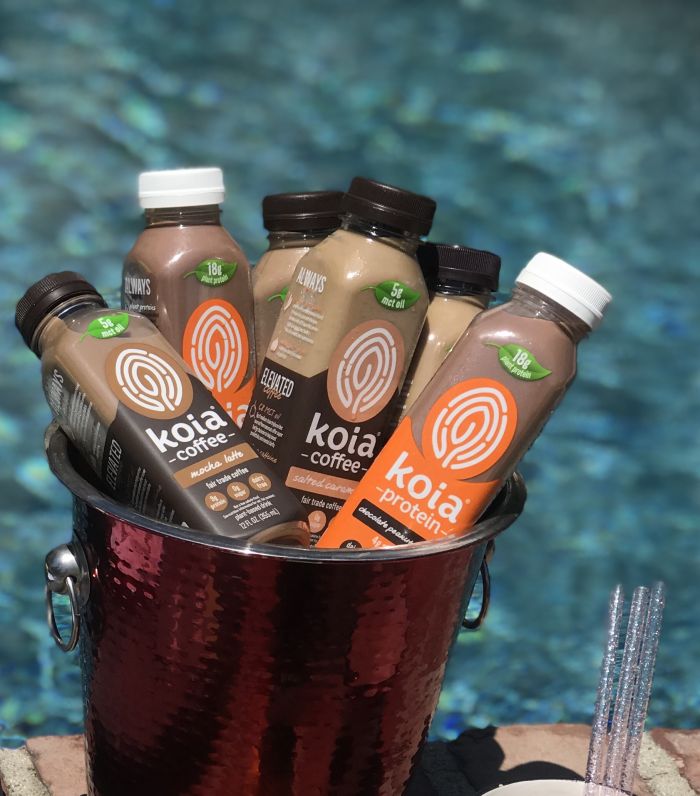 Jill Weinlein
Koia Coffee joins a line of Koia Protein and Koia Keto shakes that are all a plant-based blend of brown rice and chickpea protein offering all 9 essential amino acids to support your body's natural renewal and maintenance. They are 9 grams of protein in each drink.
The creamy beverage is made with coconut milk, making it dairy-free, while offering healthy fats and flavor. It's also soy-free, gluten-free, and non-GMO Project verified. You have to "shake it, like you mean it" before drinking.
For most of us working or studying at home, Koia Coffee offers 200 mg of caffeine for lasting energy in the morning to lunch. Made with fair trade coffee grown to promote sustainable environmental farming practices.
Each flavor offers zero sugar, and 5 grams of C8 MCT oil to provide a kick of cognitive function and sharper focus in the morning and afternoon. Sourced from coconuts, it's a superfood for the brain and promotes mental clarity.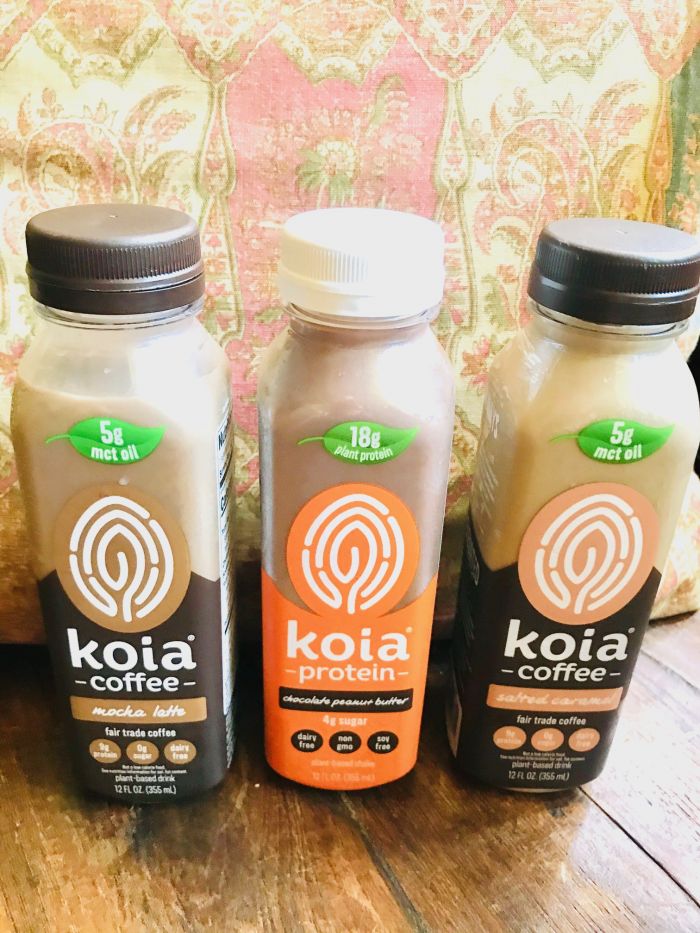 Jill Weinlein
The three new flavors include Salted Caramel offering a sweet and salty caramel caffeine buzz. The Mocha Latte is a coffee blend of creamy coconut infused with cocoa powder to add a silky chocolate flavor. 
The Chocolate Peanut Butter infused with superfood cacao, delivering minerals and antioxidants that are believed to aid in circulation and digestion. The peanut butter offers essential vitamins and minerals. 
Koia Coffee offers a mid-afternoon boost with an addition of protein without a sugar crash.