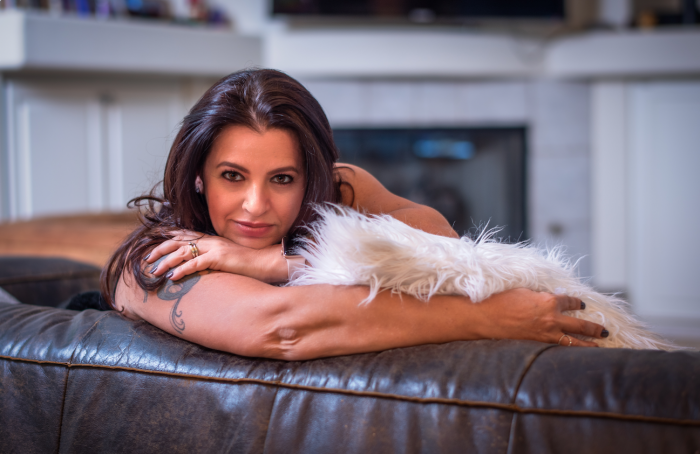 c/o Hey Honey
When the new year hits, many people center their new year's resolutions around eating healthier and or spending more time at the gym, but there's another resolution we're adding to the list – cleaning up our skincare routine.
In recent years, we've seen a rise in major beauty conglomerates shifting to clean beauty, meaning their products are free from non-toxic ingredients. Upon our research of rising beauty brands, we came across Hey Honey, an award-winning brand of clean, luxurious skincare and wellness products infused with honey and bee propolis (two ingredients you MUST incorporate in your winter skincare routine).
We were lucky enough to chat with Hey Honey Founder and CEO, Katerina Yoffe-Larden about all thing's clean beauty, winter skin must-haves, and the story behind her highly successful skincare line.
As a busy working mom, Katerina Yoffe-Larden found it difficult to stick to skincare regimens that required a strict order of multiple steps with a seemingly endless list of products. Born on the foundation that skincare doesn't have to be arduous to be effective, Katerina launched Hey Honey in 2014 along with her husband and business partner, Nisso Larden, with a mission to deliver a skincare line that believes healthy, glowing skin can be achieved through simplicity and all-natural ingredients.
What is Hey Honey?
Katerina Yoffe-Larden (KYL): Hey Honey is the first complete clean beauty line infused with Honey and Bee Propolis, crafted around the excessively busy lifestyle that both women AND men are experiencing. Fast-acting with long lasting results, all Hey Honey products are multifunctional and serve a minimal steps approach to skincare.
What was your experience like prior to launching this line?
KYL: Coming from a professional background of marketing and advertising, my husband and I owned a digital agency where we worked with a variety of amazing brands. Learning so many things about so many different industries was life changing and prompted us to create and launch a company of our own.
How are you changing the over saturated skincare market?
KYL: Our motto is Real Life. Real Skin Care. We are less "worried" about making products that look good on Instagram but focus heavily on providing actual results to our loyal customer base. We are building a brand to stay! Hey Honey has over 600K reviews with an average of 4.4/5 ranking. I am a strong believer in products that will exceed the expectation of the person using it. Our brand is designed for men and women, it doesn't have a strong scent, has durable packaging, is free of toxins and most importantly we target the most complicated skin conditions and deliver results.
Now that Winter is here, what are best products for the season?
KYL: My personal winter favorites are:
· 24 Seven - A day and night face, neck and eye moisturizing cream because who has time for 4 different hydration products?
· Walk the Walk Foot Cream – I cannot sleep well if my feet feel dry. To me this is the perfect ending to a long day in the winter. Pro Tip – Apply and put on your socks for the night – you will not recognize your own feet in the morning.
· Trick and Treat CC Cream (our newest product) – This cream simply adjusts to my skin tone so well; I don't need to switch colors in the winter, and it provides the extra moisture my skin needs during winter days.
Why did you choose to use honey and propolis as the base ingredients in your skincare line?
KYL: Honey and Propolis are time-honored ingredients. In fact, they date back to Cleopatra's time. The wide range of these ingredients' properties is amazing to me. They all contain moisturizer, anti-bacterial properties, natural preservatives and so much more. Effective for dry skin, for Acne, for Rosacea, and so much more. More info can be found here.
What are the best-selling products, and why?
KYL: Our best-selling products are:
· Good Morning Honey Silk Facial Serum – It can be used as both your morning serum and makeup primer. It clams, soothes and makes your skin look and feel wonderful!
· Trick and Treat CC Cream - It's an actual color product with real benefits. Because of our unique color technology, the product will self-adjust to your skin tone, covers without causing grease and lasts all day.
To learn more about Hey Honey visit heyhoney.con and follow them on Instagram @heyhoney.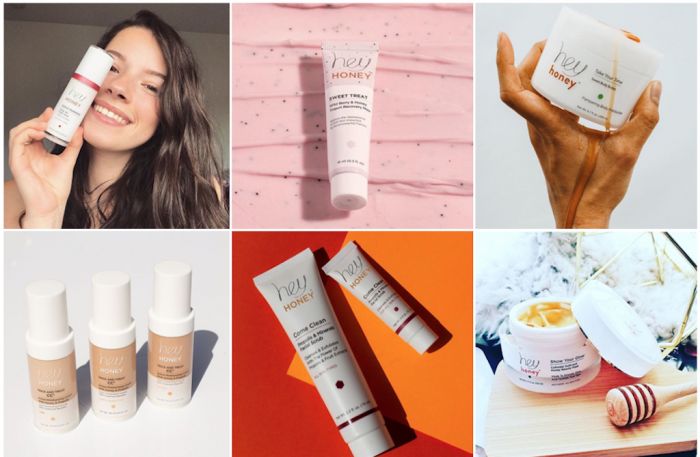 c/o Hey Honey