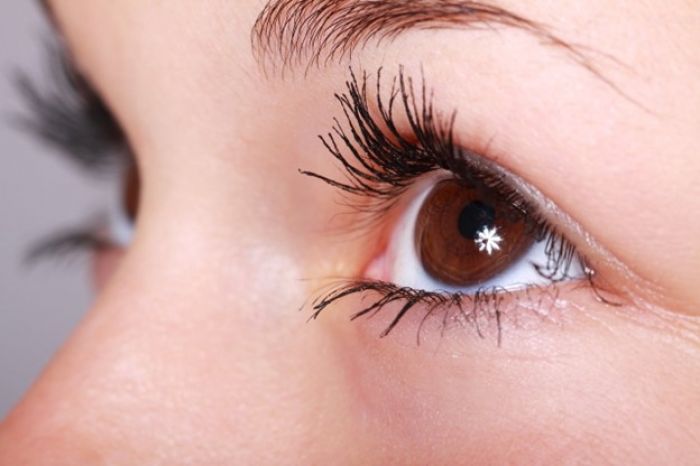 Your eyes are the key to seeing the world. As an outdoor enthusiast whose greatest achievements involve one type of adventure or another, your eyes are vital to your missions. They guide you through tough terrains and beautiful landmarks, allowing you to take in the breathtaking beauty surrounding you. Protecting your eyes with quality sunglasses ensures you never miss the alluring sights and scenery during your adventures.
Sunglasses are as necessary for outdoor adventures as hiking boots, a compass, and bottled water. They enhance every adventure, giving you peace of mind, increased safety, and vision to see the beauty in your surroundings. Let's examine why a good pair of sunglasses is an essential item in your outdoorsman backpack.
Protection from Harmful UV Rays
The most important reason you should wear sunglasses during outdoor activities is the incredible protection from harmful UV rays. When you're outside in the sun for extended periods without sunglasses and proper eye protection, it can lead to blurred vision, and various eye conditions, including photokeratitis, macular degeneration, and cataracts.
Choose a pair of sunglasses with 100% UV protection to shield your eyes against the damage the rays can cause and reduce your risk of long-term eye damage. A good pair of sunglasses includes UV protection.
Improved Visual Clarity
While outdoors, bright sunlight, reflective surfaces, and glares can retract the beauty of what you see. They can compromise your vision and result in discomfort. Sunglasses protect your eyes from compromised vision, ensuring you never miss the sights and scenery. Sunglasses minimize glare from snow, water, and shiny surfaces, improving your ability to see even the smallest details you may never have an opportunity to witness again.
Seeing all the details during your outdoor adventure maximizes the fun. Plus, there is less risk of getting lost when you see clearly and can easily recognize objects around you, whether you're hitting the slopes on a snowy mountain or catching the waves in the ocean.
Ease Your Eyes
Nothing is worse than strained eyes when you're outdoors enjoying nature. Yet, this problem can be an issue for outdoorsmen who spend considerable time outside. The brightness of the sunshine can cause squinting, resulting in constant strain on the eye muscles. Take proper steps to ease eye strain and fatigue which can lead to discomfort- and halt your outdoor fun.
The best way to relieve eye strain and fatigue is by wearing sunglasses. There is a reduced risk of strain and discomfort when you protect your eyes with sunglasses. Plus, sunglasses serve a secondary purpose: shielding your eyes against dust, debris, and other irritants.
Look Your Best
Looking your best improves confidence, whether you're headed into the office or for an evening with your friends. Participating in outdoor activities can drain your energy and cause you to look a little less than flattering due to climate and environmental factors. Sunglasses enhance your style, giving back any confidence you might've lost.
With versatile styles, colors, and frame designs, you can always find a pair of sunglasses that work well with your style and enhance your look. Sunglasses protect your eyes and help you feel your very best. Be sure to choose sunglasses designed for active lifestyles, and consider cords or wraparounds to prevent losing them.
Prevent Snow Blindness and Water Glare
For the outdoorsmen who actively participate in snow and water sports and activities, glare is of big concern. Now blindness occurs when the eyes are exposed to the sunlight glaring off the snow, causing a temporary condition similar to a sunburn of the eyes. Water glare also can be blinding, making it difficult to see, ultimately affecting safety while on the water.
Snow blindness and water glare are real conditions that can occur without notice and endanger your life. Sunglasses can protect you from these issues. If you spend much of your time outdoors in the snow or in water, choose specialized sunglasses with features designed to minimize glare and prevent the temporary ensuing blindness it causes. Specialized sunglasses include special features such as tinted lenses and anti-reflective coating, which help combat glare.
Do More
When you're wearing a pair of protective sunglasses, getting outdoors to do a wider range of activities is much easier and safer. Look at the features that make the sunglasses suitable for outdoor wear, including tint and durability, to find the right pair for your eye protection.
From hiking to cycling to fishing to skiing, you're always prepared for the adventure as long as a pair of sunglasses is in your backpack.
How to Choose Outdoor Sunglasses
Now that you understand why sunglasses are an important accessory in your backpack, let's discuss how you can find the pair that resonates with your outdoor adventures and eyewear needs.
When choosing sunglasses, you should:
Identify the activities you'll do outdoors to ensure you select the best level of protection for your eyes.
Which style of sunglasses do you like most? Always know your sunglass style or have an idea of the type of frame best suited for your face shape and your style preferences. Sunglass styles give everyone choices no matter their preferred look.
The frame and lens material affect the durability, tint, and enjoyment of sunglasses. Consider them before selecting your new sunglasses. Each type of lens and frame material has pros and cons which you should consider before purchase. Weighing the pros and cons before purchase helps you take home sunglasses that resonate with your lifestyle and needs while comfortably protecting your eyes for prolonged periods.
Cost is yet another concern when buying sunglasses. Truthfully, spending hundreds of dollars on a great pair of sunglasses isn't necessary thanks to the huge selection of affordable, stylish sunglasses for all activities you can find at https://goodr.com/
Sunglasses Add Protection & Style to Your Outdoor Adventure
Life is better when you can see the world and all its beauty. If you love outdoor adventure and spend much of your time outside, do it after you protect your eyes from potential dangers by wearing sunglasses over your eyes. Use the information above to help find sunglasses that protect your eyes while meeting your active lifestyle.