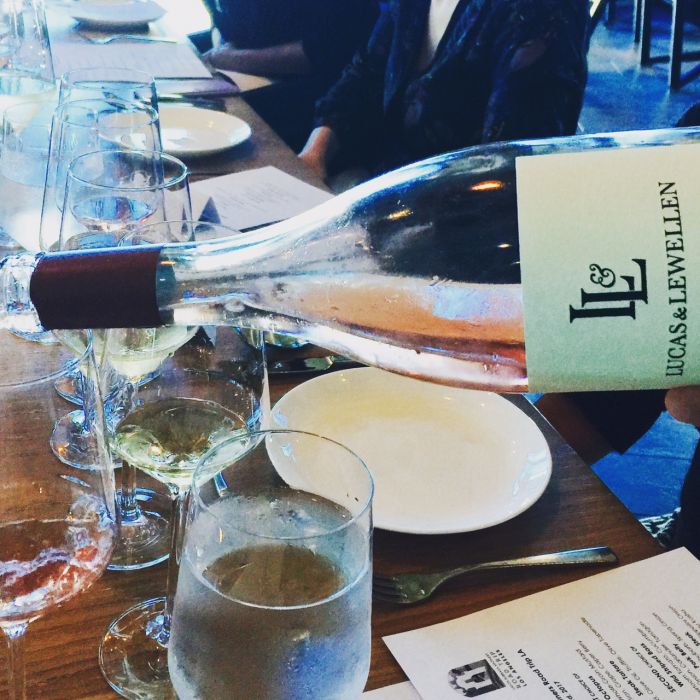 Photos Credit: Jill Weinlein
Up on the 71st floor of the US Bank in Los Angeles, I enjoyed an informative luncheon at the elegant 71Above restaurant overlooking the city to the mountains and sea. At my table sat Michael Lewellen, the son of Royce Lewellen from Lucas & Lewellen Winery. Michael shared with me a little bit about himself and the history of his father's winery with Louie Lucas.
Michael grew up in Santa Barbara County and went to the University of Colorado, Boulder graduating with a business degree. Instead of coming back to the winery, he worked in Santa Barbara for the retailer The Territory Ahead for many years, before becoming the winery's Managing Partner, leading the marketing & sales, finance, and tasting room.
In 1997, the family bought Valley View Vineyard and Louis Lucas (known as "The Dirtman") enhanced the grapes by pruning, trellising and planting more vines to increase the vine density. Then in 1998, they bought a neighboring vineyard in Los Alamos and started making wine at other wineries, until they built their own facility in Buellton. Next, they created a tasting room and hired winemaker Megan McGrath to make their wine. "McGrath has a soil science degree from Cal Poly SLO and UC Davis," said Michael.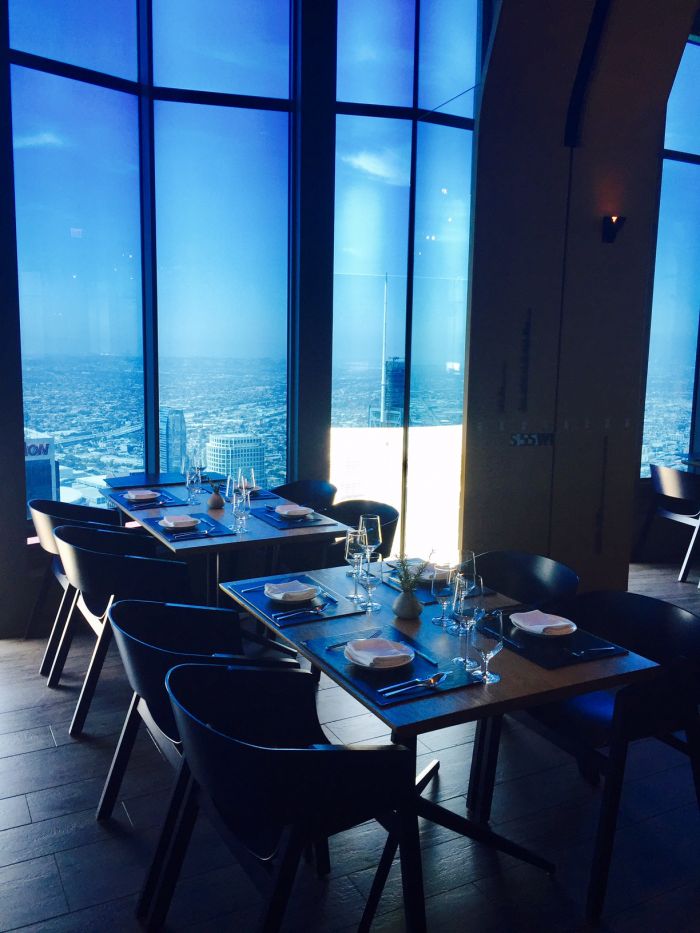 As we sipped the 2016 Rosé of Pinot Noir, I learned the winery sells 60 percent of their grapes to other wineries, including one of my favorites, Pali Wine Co. They only use a quarter of their grapes to make their own label. The rosé paired nicely with Chef Vartan Abgaryan's octopus salad, offering layers of berries and peach with floral notes of white blossoms. Michael told me, "It's made with 100 percent Pinot Noir grapes that ferment in stainless steel tanks." I thought the price point is an excellent value, at only $20 a bottle. Others at our table enjoyed this wine with Abgaryan's steak tartare with shallots, mustard, olive oil, and a colorful tapenade.
The second glass was a 2012 Cote de Sol Cabernet Sauvignon. It's one of the best tasting Cabs I've ever tasted in the $35 range. Michael shared with me, "The name of the wine Cote de Sol is a fun play of French and Spanish with the grapes coming from the South side of the region offering full sun." He continued, "The grapes get their intensity from the energy of this full sun." This wine went well with the grilled flat iron steak served with a potato puree, soft cippolini onions and a shishito chimichurri. It offered a big, dark, beautiful flavor profile offering brown spice, black cherry, lavender, dried sage, and anise.
The last glass was a Lucas 7 Lewellen NV Vertical Syrah Blend. "We had a lot of fun making this multi-faceted wine," said Michael. "It's made from four different vintages of Syrah Noir clones—2012, 2013, 2014 and 2015 and 10 different Syrah and Pinot Noir barrels to make a blend, then aged for 24 months in French oak barrels." We took sips to enjoy the blending of rich and lingering flavors of smoky mesquite and bacon with hints of mulberry and blackberry fruit.
To taste these wines, take a drive up to Solvang, CA. You might even see my new friend Michael or his dad, Royce or Louis Lucas pouring wine and educating visitors about their grapes. There are over 20 world class wines to taste, plus a variety of gourmet foods, gifts and unique wine related items for a picnic or to take home to enjoy.