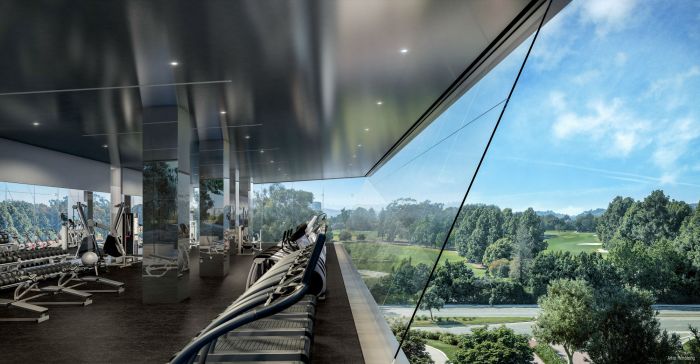 Photos Credit: Ten Thousand
Ten Thousand, Los Angeles' newly opened, premier residential building located at the edge of Beverly Hills and Century City, has announced yet another groundbreaking amenity with the unveiling of its holistic Wellness and Performance Program. The multi-dimensional health and wellness program is the first of its kind in a residential building. Designed to improve vitality, performance and overall well-being, the unique and fully customizable program is only available to Ten Thousand residents.
The Wellness and Performance Program, woven into Ten Thousand's expansive amenity offering, offers residents the opportunity to work with a team of performance coaches (similar in concept to what professional athletes receive) who outline each individual's health and lifestyle needs and goals. Beginning with an in-depth assessment, which includes cardiorespiratory testing and 3-D body mapping, the comprehensive, customized program is designed to work one-on-one to provide personal training, injury prevention and rehabilitation, nutritional guidance, and both stress and time management.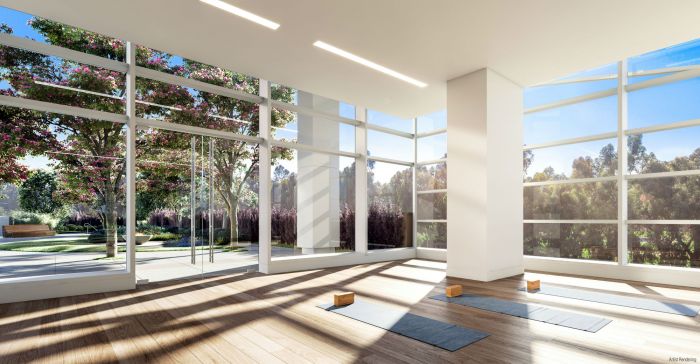 The onsite wellness and performance coaches work with residents on changing everyday behaviors, breaking habits, reversing sleep deprivation and mitigating stress. Additionally, residents have access to a dedicated Wellness and Performance Concierge team who assist in booking fitness classes, private coaching sessions, and coordinate with the food and beverage team to ensure balanced nutrition is available post-workout.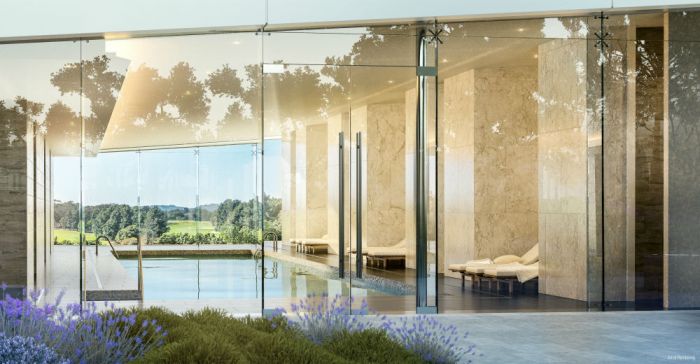 The Wellness and Performance Program at Ten Thousand is being led by celebrated industry veteran, Lakei Herman. Herman, previously Program Director for Equinox and The Wright Fit, as a first directive has brought in a wellness consultant, who works with Navy SEALs and Olympic athletes, to provide staff with an ongoing educational curriculum designed to keep ahead of the latest wellness trends. As Ten Thousand's program director, Herman leads the building's in-house team of wellness and performance coaches, while providing residents access to a host of wellness experts including Lifestyle Educators, nutritionists, movement specialists, tennis instructors, aquatic instructors, aestheticians and massage therapists.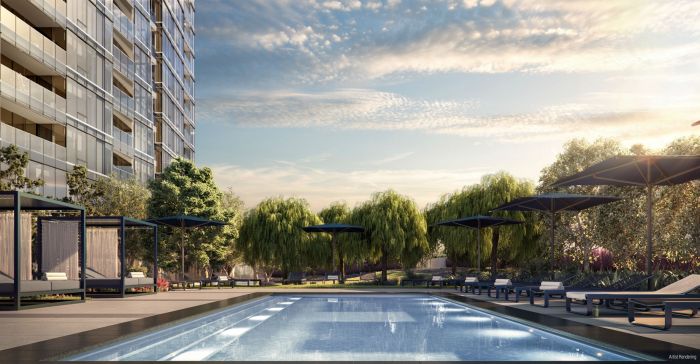 A staggering 20,000 square feet of Ten Thousand's 75,000-square-foot amenity program is dedicated to wellness and performance, including a one-acre private park; leading-edge fitness center, set within a uniquely cantilevered, glass-enclosed space overlooking Beverly Hills and downtown Los Angeles; two group fitness studios hosting yoga, barre and spin classes; private training rooms for individual Pilates, TRX and CrossFit; a 75-foot indoor lap pool with underwater speakers and sauna; a heated outdoor sunning pool with Total Aquatic Purification System and private cabanas; an outdoor spa; private treatment room for massage and spa services; steam rooms within men's and women's locker rooms; fully-outfitted wellness suite available by appointment for a variety of wellness services and a lighted tennis and basketball court offering private instruction.