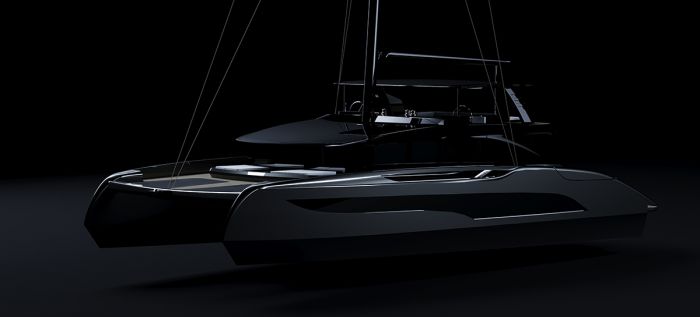 Courtesy of Sunreef Yachts
The secret is out. Sunreef Yachts — the top builder of custom super-sized luxury catamarans and super yachts — is developing a sustainable sailing super yacht that converts methanol to clean hydrogen to provide self-sufficiency. Called the Zero Cat, the zero-emission catamaran will measure more than 90 feet long, and will combine hydrogen power with electric propulsion to raise the bar for eco-conscious cruising.
The Zero Cat's hydrogen generator will produce hydrogen from methanol on board. Green power will be produced by the yacht's solar power system, with solar cells built into the yacht's entire bodywork. The fuel cell system will generate clean energy with zero emissions — the goal of Sunroof Yachts' commitment to green yachting solutions.
"Our goal is to revolutionize the industry by offering discerning customers an exceptional zero-emission sailing experience," said Nicolas Lapp, CTO & co-founder of Sunreef Yachts. "This project represents a milestone in our ongoing commitment to protecting our oceans and preserving the natural beauty of the seas."