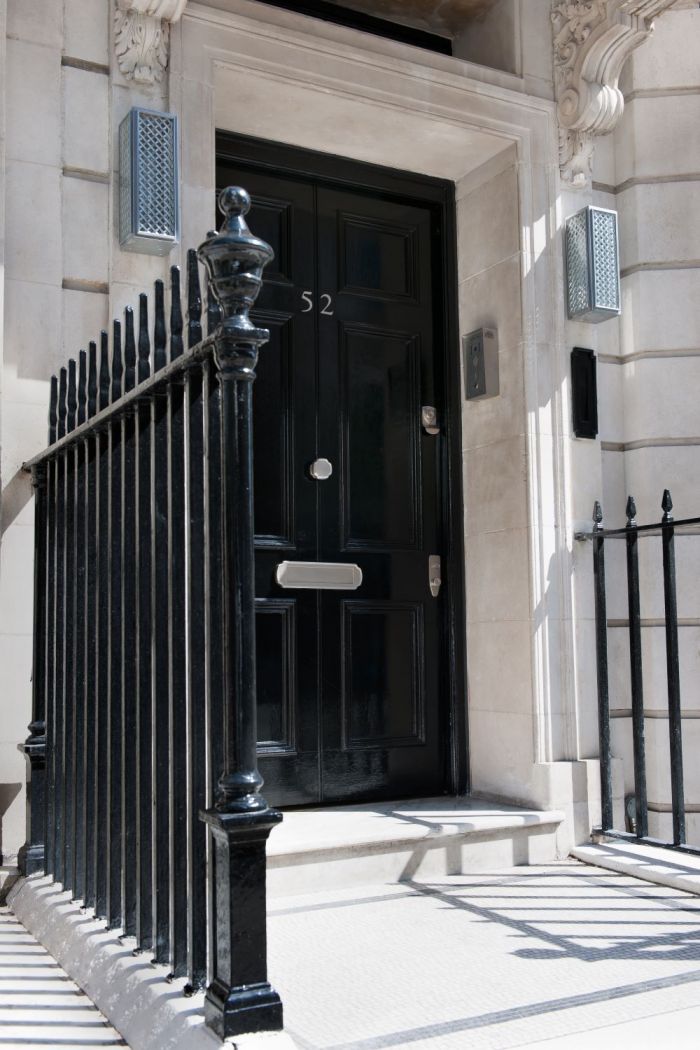 First, a confession: I'm not normally a big fan of facials. To my mind, there is no point in paying someone to apply a series of unctions, towels, and steam to my face. Traditional facials are so akin to my daily skin routine that I normally leave thinking, 'well that was nice, but I could have done most of it myself'. For me, a standout facial treatment is one that I couldn't possibly achieve on my own. Something that goes above and beyond the routine product application and removal sequence, and which performs better than quotidian skincare and builds lasting resilience, rather than producing a superficial 'glow' that's gone the next morning.
So, when a friend told me about a truly extraordinary facial experience that she had recently undergone - the Pietro Simone treatment - my ears pricked up. The facial involves a skin resurfacing treatment comprising the eminent facialist Pietro Simone's unique "Signature Organic-Cotton Thread" method and proprietary deep tissue dry massage and lymph drainage techniques, combined with Simone's eponymous luxurious active skincare and science-led custom spa formulas, all enriched with the exclusive Italian Bella Complex. My friend's complexion was the proof of the pudding: her skin looked sensational. I got the number of her facialist on the spot.
Dr Pradnya Apté is the go-to lady for the Pietro Simone treatment (the treatment was passed on to Apté by Simone himself, and the facial is available exclusively at Pietro Simone's Knightsbridge flagship or with Dr Apté at her clinic on Harley Street and in Exeter). Dr Apté is a dentist by training, which gives her a real edge as a facialist: she has a forensic knowledge of facial anatomy and the nervous system. She is also effervescent, warm, and a great conversationalist.
The facial starts with a cleanse and application of Pietro Simone's Renewing Peel (a gentle lactic and mandelic acid blend) before Dr Apté gets to work with her cotton thread. She uses it to exfoliate skin, passing the taut thread across my face to remove the peel and dislodge dead cells. It's a technique, she explains, inspired by Simone's grandmother, who had to make do and mend as a young woman in Bergamo, Italy, and came up with this surprisingly soothing, effective way to make skin feel smooth and look radiant.
Then ensues another treat: Simone's deep-tissue dry massage. Apté pushes, presses and squeezes skin gently, but insistently, to flood my facial tissues with plumping moisture and nutrients, and rid the lymph nodes of stagnant toxins. She combines deep tissue manipulation with connective tissue stimulation, generating muscle revitalisation in many different levels of the skin. Consequently, my features look more defined and slightly lifted: it's the result that so many of us are trying (and failing) to achieve at home with our jade facial rollers. Only a pro pair of hands can achieve results as good as good as these, however. My skin looks and feels sculpted, lifted, and re-oxygenated, and as a result, the active ingredients of Pietro's skincare range that Apté applies during the 4-minute treatment (various serums, facial oils and eye creams) are more readily absorbed.
I leave the clinic after this extraordinary exfoliating and lymphatic drainage treatment with velvety smooth, radiant and supple skin, which looks as though it has been given an instant lift. I can vouch for the fact that the Pietro Simone facial is that rare thing; effective and not something I could do myself. In other words, a facial truly worth the faff.
The Pietro Simone treatment, £249, exclusively at Dr Pradnya Apté's Harley Street and Exeter clinics (drpradnyalondon.com).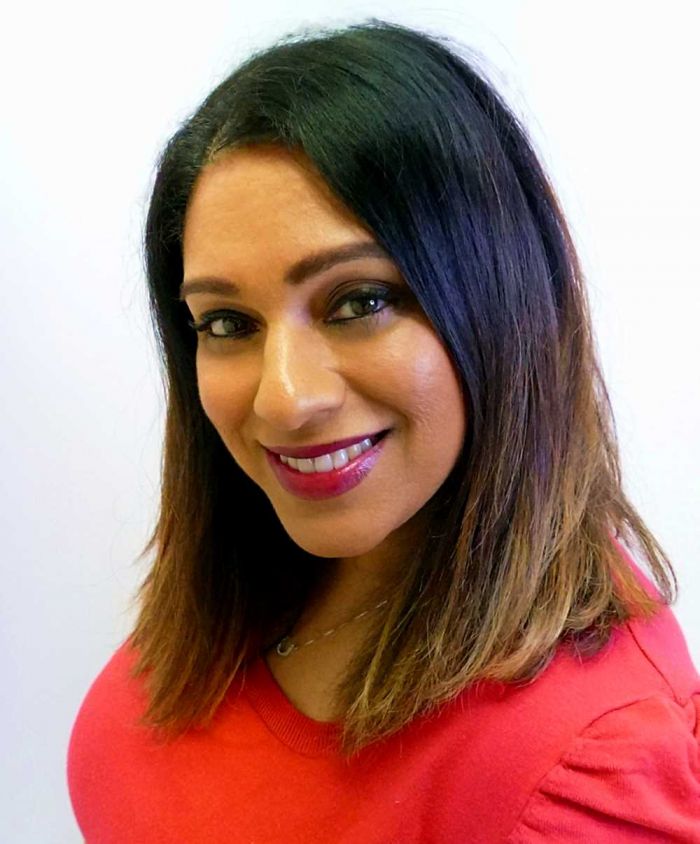 Dr Pradnya Apté.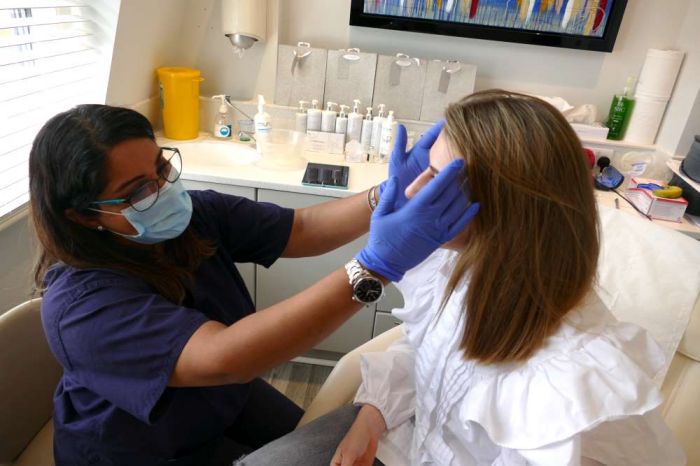 Dr Apté with a client.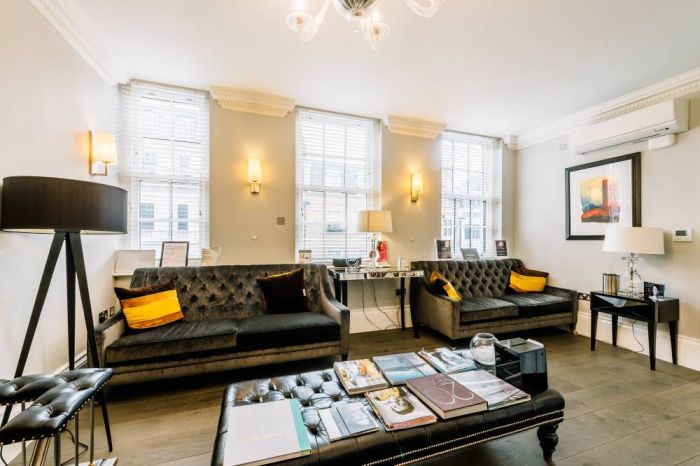 The luxurious waiting room at 52 Harley Street, Dr Apté's London clinic.