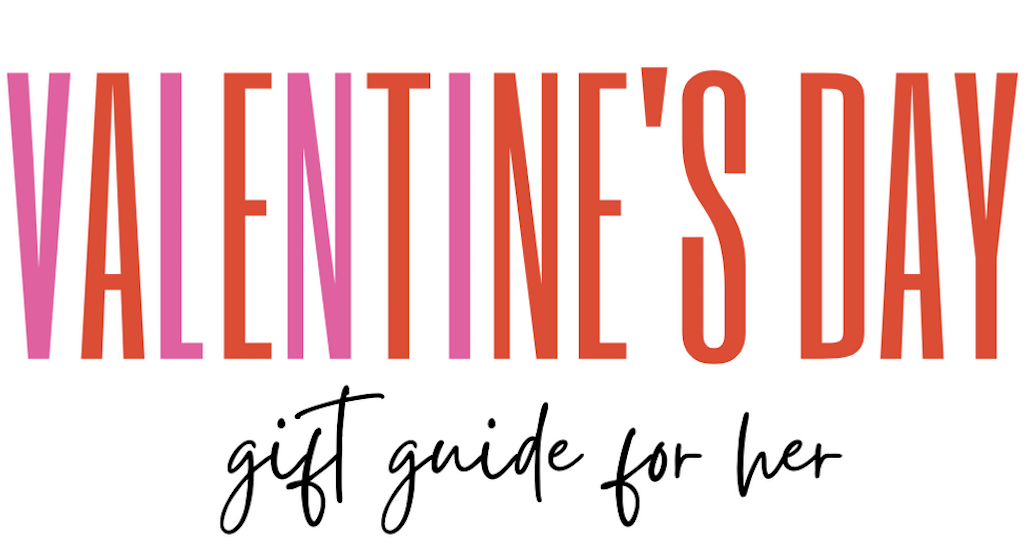 Valentine's Day celebrations are upon us, meaning you're probably trying to figure out how you'll be celebrating with the ones you love! If you're looking for unique, non-cheesy gifts for your gal, scroll down for our top 10 gift ideas she's sure to LOVE!
EMU Australia Mayberry Slippers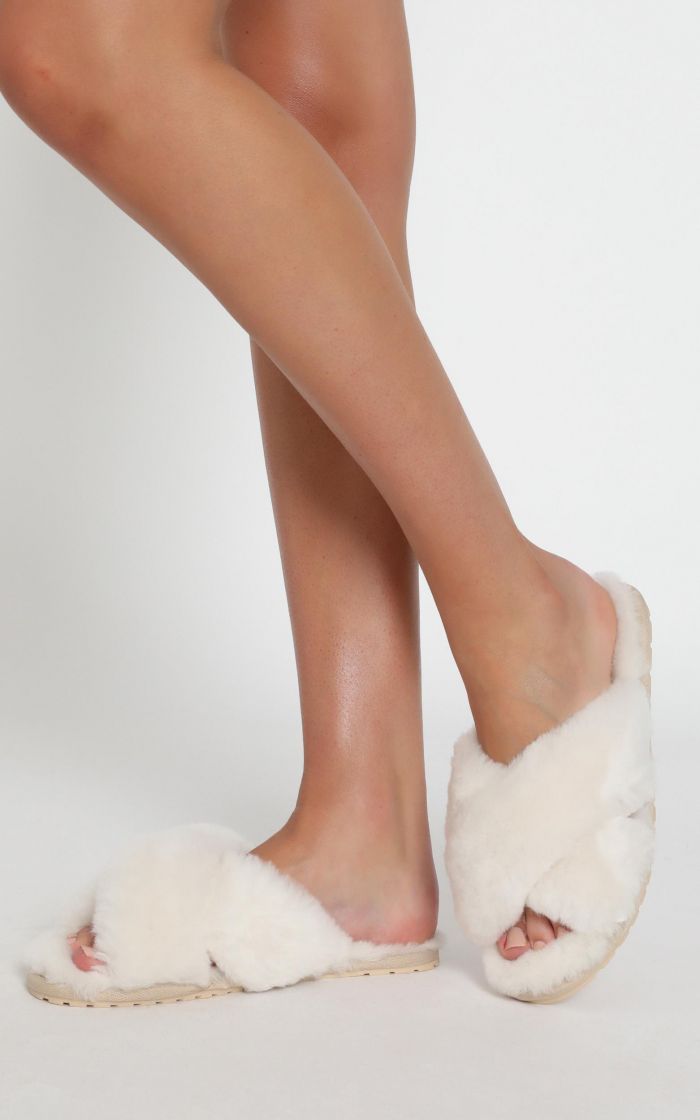 EMU Australia
Who doesn't love the comfiest loungewear? Using the softest Merino wool, these slippers are like clouds for your feet. Kick back and relax from home this Valentine's day in these fashionable, exceptionally durable slippers! Did we mention they come in all the best colors? $60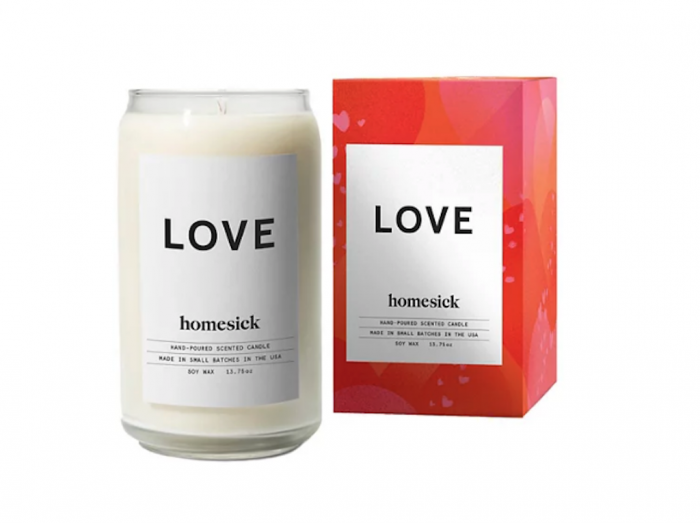 Homesick
The perfect Valentine's Day candle that promises to provide up to 80 hours of scents like sandalwood, red roses, candy hearts, and more. Who doesn't love a good candle to set the mood? $34
Zazubean Valentine's Day Variety Pack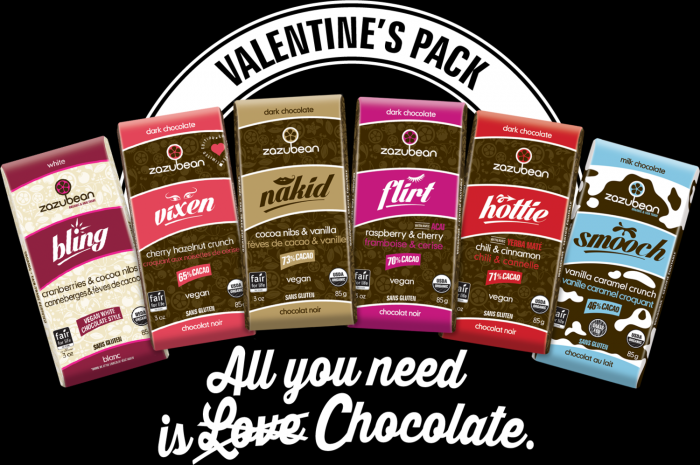 Zazubean
The perfect gift for the chocoholic that wants to guiltlessly indulge this Valentine's Day. This delicious AND healthier chocolate variety pack is USDA Organic, Fair Trade Certified, Gluten-Free, Soy-Free, AND Kosher? We're also loving the fun and catchy names of each bar, such as Smooch, Flirt, Hottie, Nakid. Say goodbye to drug store chocolate, Zazubean's our new favorite chocolate! $23/six-pack
Kiss My Lips Collagen Infused Lip Masks by KNC Beauty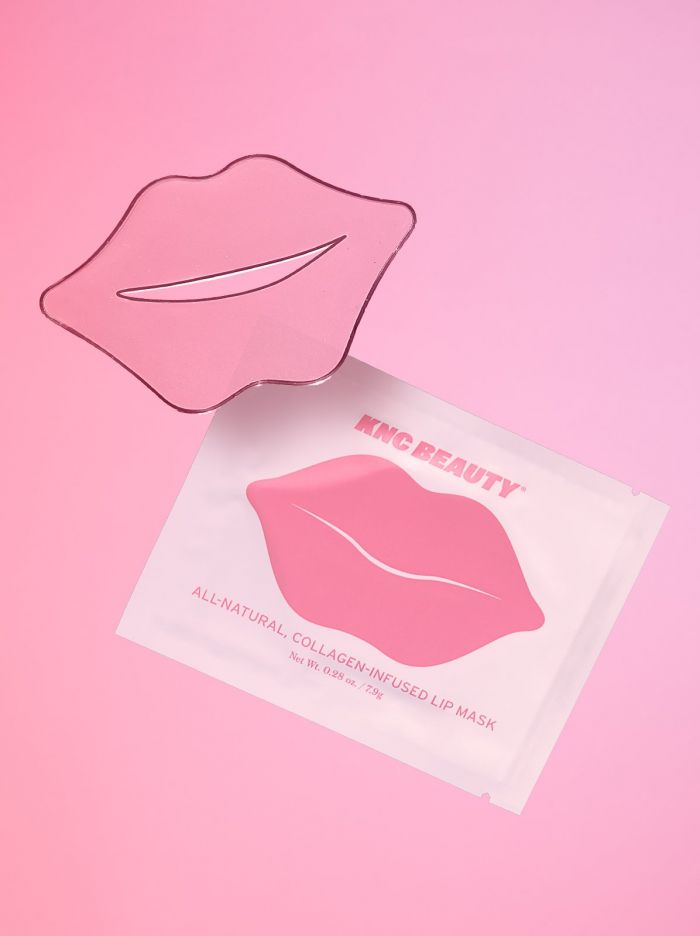 KNC Beauty
This lip mask by KNC beauty will give you the plumpest, hydrated, kissable lips within minutes! The lip-shaped sheet mask is all-natural and filled with collagen, rose oil, and bitter cherry extract. You can snag a 5-pack for $25 or a 10-pack for $40!
Sugarfina XOXO 3- Piece Bento Box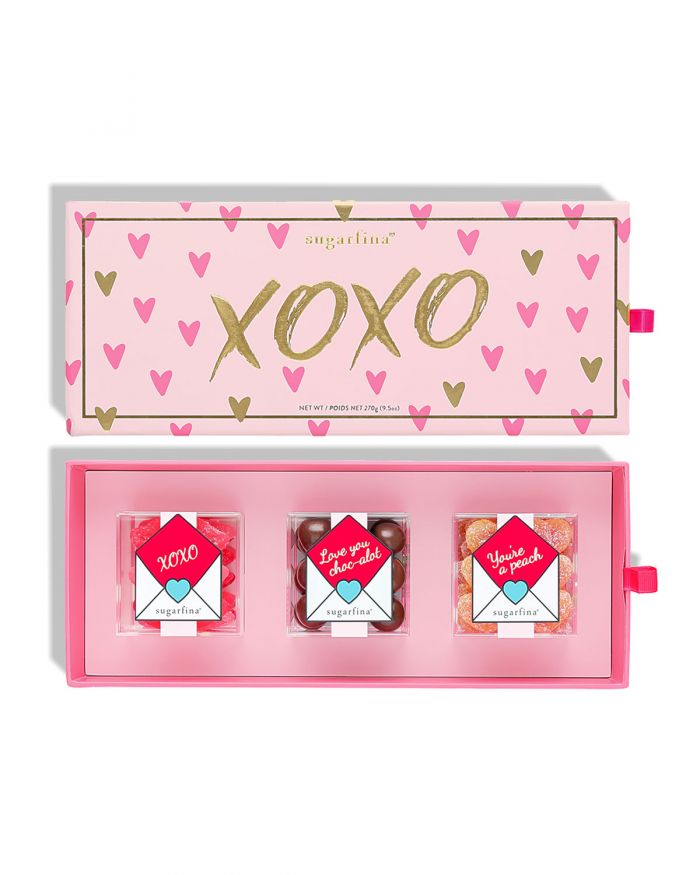 Sugarfina
Because who doesn't love candy on Valentine's Day – especially Sugarfina "You're a Peach' Beach Bellini Chews, 'XOXO' Sugar Lips, and 'Love You Choc-o-late' Dark Chocolate Sea Salt Caramels. Everyone love's a Sugarfina gift set, especially for $28!
AnaOno Susan Wrap Front Lace Bra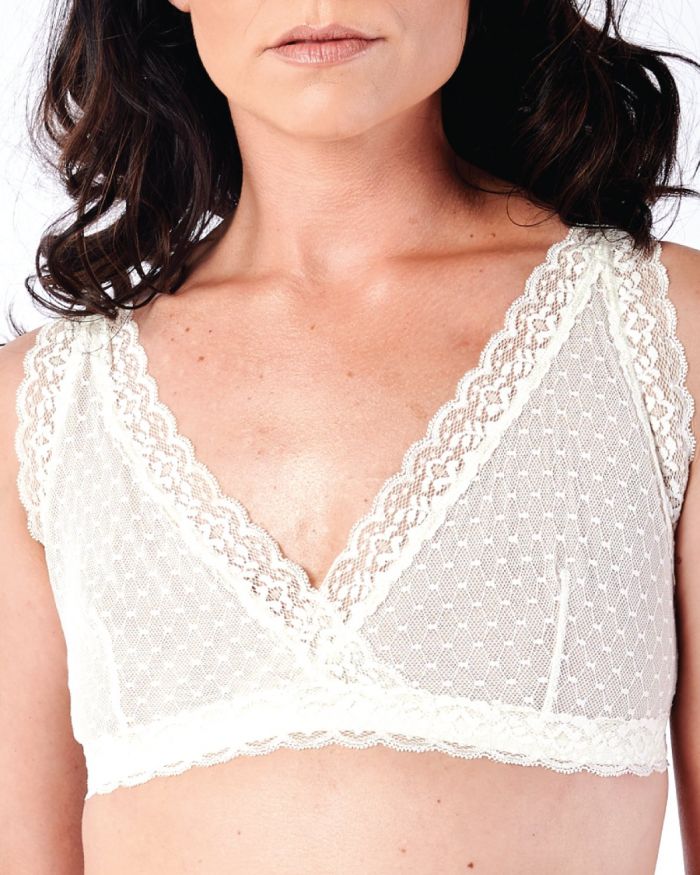 AnaOno
The perfect gift for the woman who loves cute and comfy, under-wire free bralettes. This wrap front bralette features softly lined cups that are designed to fit any size chest, even reconstructed chests. We love all that this intimates and loungewear brand stands for. The line was strategically designed for women who have undergone breast surgery, often related to a breast cancer diagnosis. Each style is made for those with one breast, two breasts, no breasts, or new breasts. Their motto? Breast?do not define a woman, the way she feels does. $48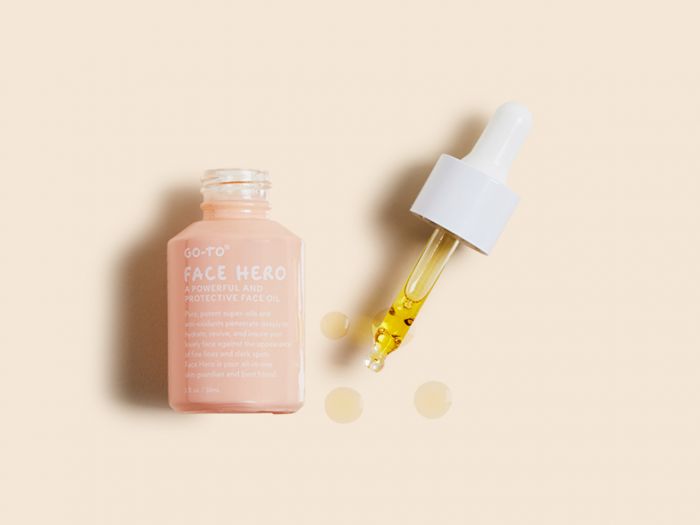 Go To Skincare
A luxurious (yet affordable) face oil you can use in the AM and PM that features a variety of super hydrating oils such as Almond, Jojoba, Macadamia, Brazil Nut, Apricot Kernel, Primrose, Buriti, and Rosehip! Massage five or so drops into your face after cleansing and before moisturizing or add to your foundation for a serious glow! $34
Waning Moon Bath Tea by Moon Bath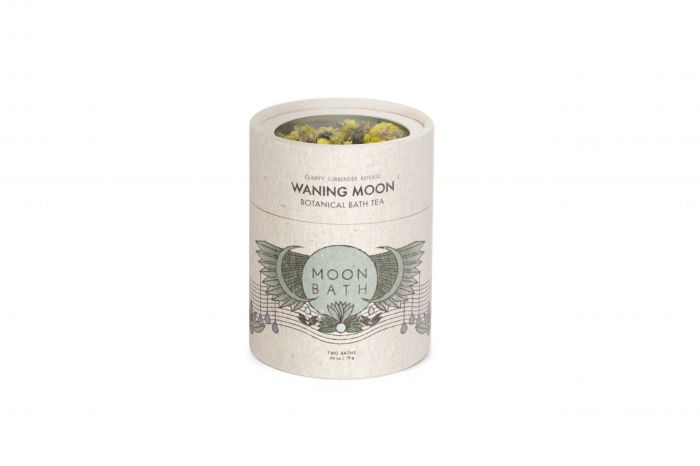 Moon Bath
Treat yourself to an at-home spa experience this Valentine's Day with Moon Bath's must-have bath teas. Unwind and reflect, and release with the fresh aroma of mint and rosemary while soaking in Waning Moon Bath. This gently purifying blend encourages us to let go of what no longer serves us and prepares us to journey inward again during the New Moon! $15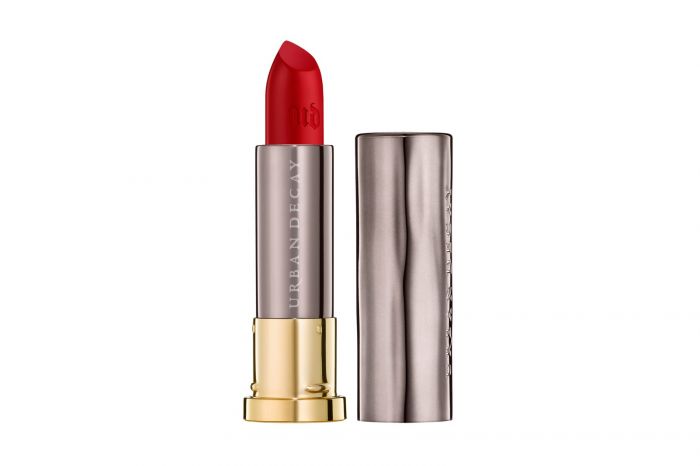 Urban Decay
For the bestie that rocks the classy red lip! Get unbelievable laydown of color with just one swipe! We love the "Tilt" matte shade for a long-lasting V-Day lip look with an insane color payoff! $19
Treat Yourself Detox Trio by Naturally London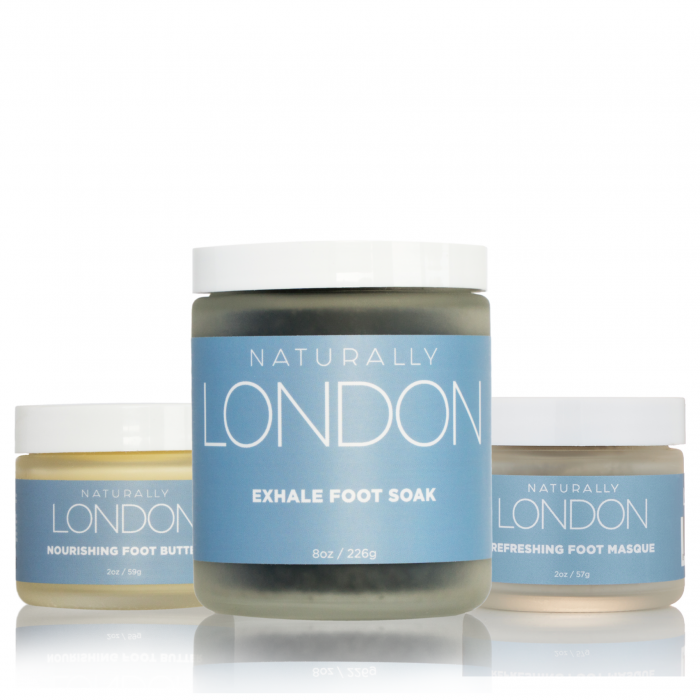 Naturally London
Love on your skin this Valentine's Day with Naturally London's award-winning products! Looking to celebrate the holiday at home this year? This detox trio is a powerhouse foot care package that will leave you with baby soft feet! $73