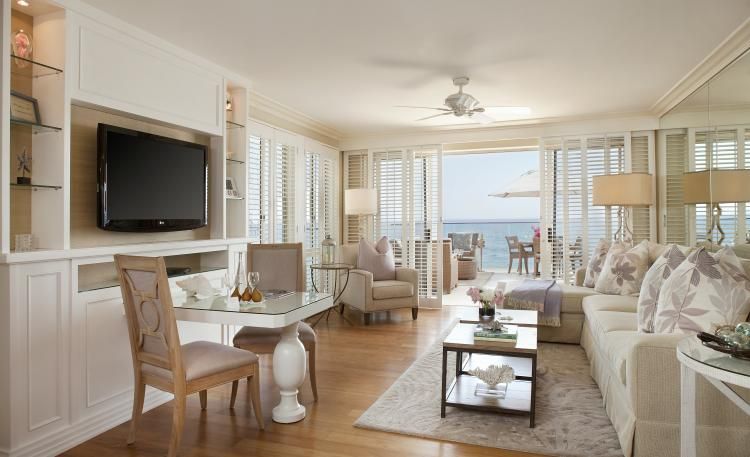 Surf and Sand
Vegas before vows has been the choice among many for letting off steam before the big day. But beach before baby? That's a fairly new concept now soaring with popularity. In fact, according to pregnancyandbaby.com, 41% of couples report embarking on a "babymoon" as a way to relax and recharge before their child's impending arrival.
As soon as royal couple Will and Kate announced they were expecting, speculation was sparked over their likely luxury getaway. Blogs were inundated with suggestions from returning to their secluded honeymoon spot on the sand in the Seychelles to exploring an intimate resort in exotic Fiji.
Thankfully, one needn't to be royalty to embark on such an elaborate adventure. The website, babymoonfinder.com is chock full of suggestions in all price ranges making the planning less of a project. Who knew that so many of the world's top hotels catered to expectant couples?
Take Laguna Beach's Oceanside Surf and Sand Resort. Starting at $699, one can reside in a waterfront room, receive a welcome basket from Surf's Mama Bear with in-room movies, sip sparkling mocktails (and chilled beer for dad), savor a baby-healthy dinner for 2 prepared by Executive Chef Michael Reyes, partake in a private pre-natal yoga session on the beach and indulge in an 80-min. "mother-to-be" massage.
You may not officially be a royal, but after a getaway of that caliber, you're sure to feel like one. And what better excuse because once the baby's there and you exchange your crown for a burp cloth, you'll have one heck of a memory to hold on to.