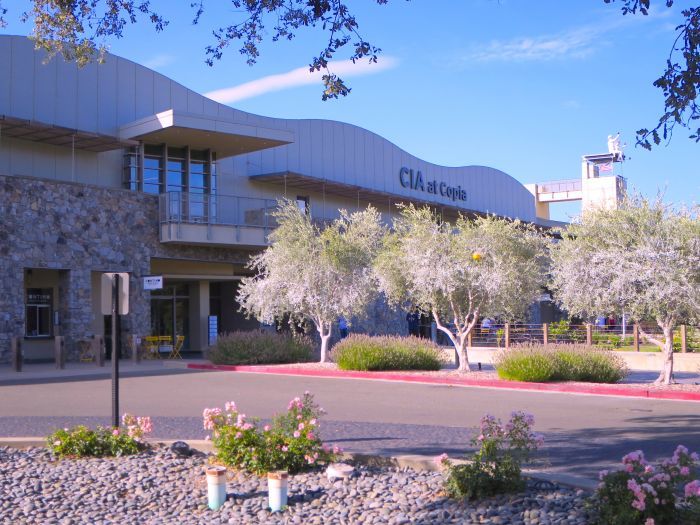 Photo by Michael Reiss
The CIA at Copia continues to be a ground- breaking experimental site for all that is new and culinary. The latest "happening" is a 3D-Dining Evening with Le Petit Chef introducing the "Spice Trail of Marco Polo."
Photo by Michael Reiss
At communal tables, a global six course tasting menu unfolds before your senses. Each place setting evolves into an ever- changing digital panorama of the vast swath of the world which is transversed by the famous explorer.
We all become adventurers ready to experience the spice trail. The current menu includes 6 courses with optional wine pairings that introduces the diner to the cornucopia of sights, sounds, scents and tastes with Le Petit Chef, as our animated guide.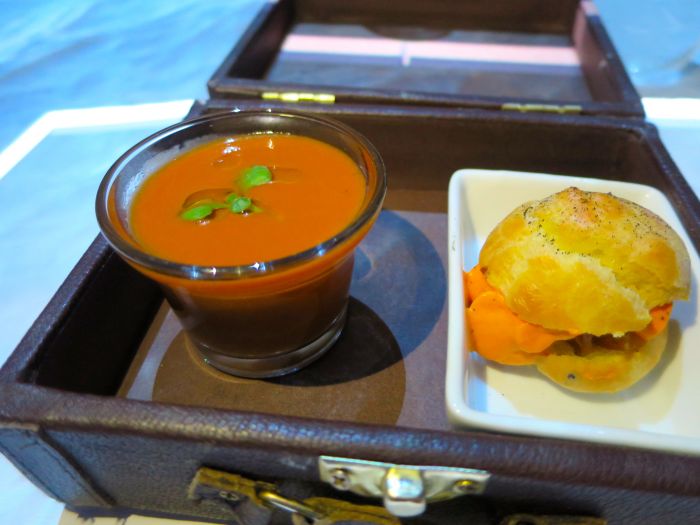 Photo by Michael Reiss
Among our favorites was a Piquillo Tartine Gougere and Tomato Soup, a course that included Lamb Meatballs with Apricot Chutney, Goat Cheese Blinis, Black Tea, Lentil Stew, Sumac, Plums and Candied Hazelnuts. Another favorite was the Halibut Masala and Indian Eggplant.
Photo by Michael Reiss
One of the most memorable parts of the evening was the opportunity to chat about gustatory preferences with fellow explorers on this journey. We encountered chefs, doctors, pilots and a private investigator all of whom shared our passion for all things culinary. The staff introduced each course with great precision so that we could discuss our experience with a common point of reference.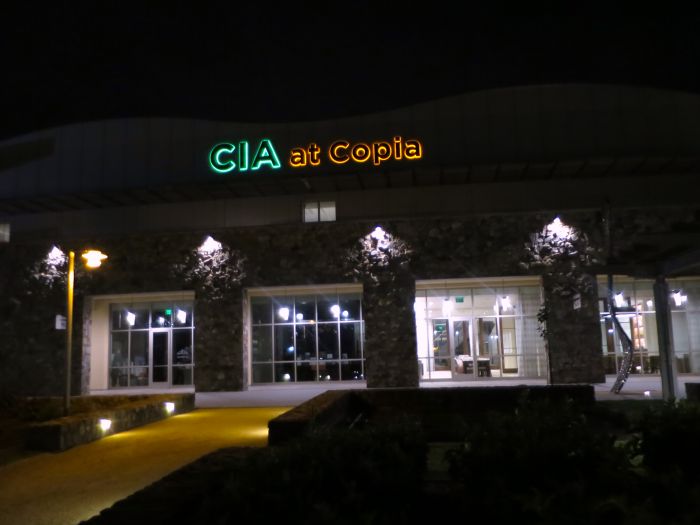 Photo by Michael Reiss
If you are looking for a unique and thoroughly engaging culinary evening, this pop up CIA at Copia offering is available by reservation every Thursday, Friday and Saturday at https://www.ciaatcopia.com/le-petit-chef-marco-polo/