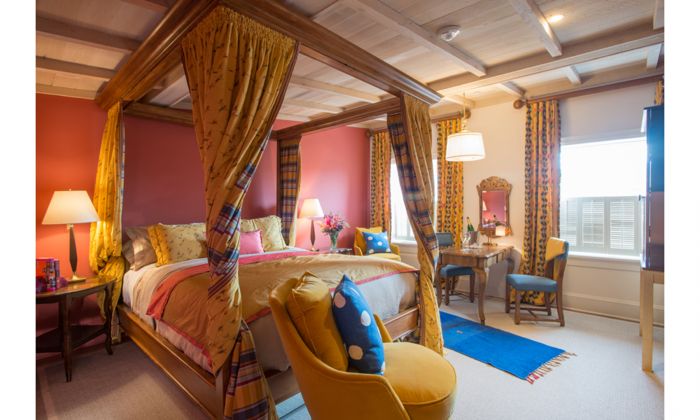 Photos Credit: The Ivy Hotel
When it comes to amenities, service, location, and cuisine, Baltimore's Ivy Hotel stands alone. The only Relais & Chateaux hotel between The Surrey in New York City and The Inn at Little Washington in Virginia, every design detail, guest space and staff consideration is tailored to a unique personal experience of a quiet estate getaway amid a busy mid-Atlantic city. After being delivered at the property by the house vehicle, guests are greeted upon check-in by a concierge offering champagne. There are 18 rooms, all appointed in Victorian comfort. An artsy armoire in your room or suite reveals a refrigerator fully stocked with complimentary beverages, coffees, teas, snacks, chips and water. Also complimentary are two Pay-Per-View movies per day. Enjoy afternoon tea, or on Whisk(e)y Wednesday's, tastings in the Robert Parker Wine Cellar of the Ivy's restaurant, Magdalena.
Magdalena is set aside a sunken courtyard that invokes 19th Century croquet, and buffers one from Baltimore's Mount Vernon community. Here every meal is a layered palette of tastes, seasonings succeeded by others with each forkful. Sample Executive Chef Mark Levy's rabbit and ravioli, or lamb with heavenly textured mashed potato. Punctuate with cheesecake sundae.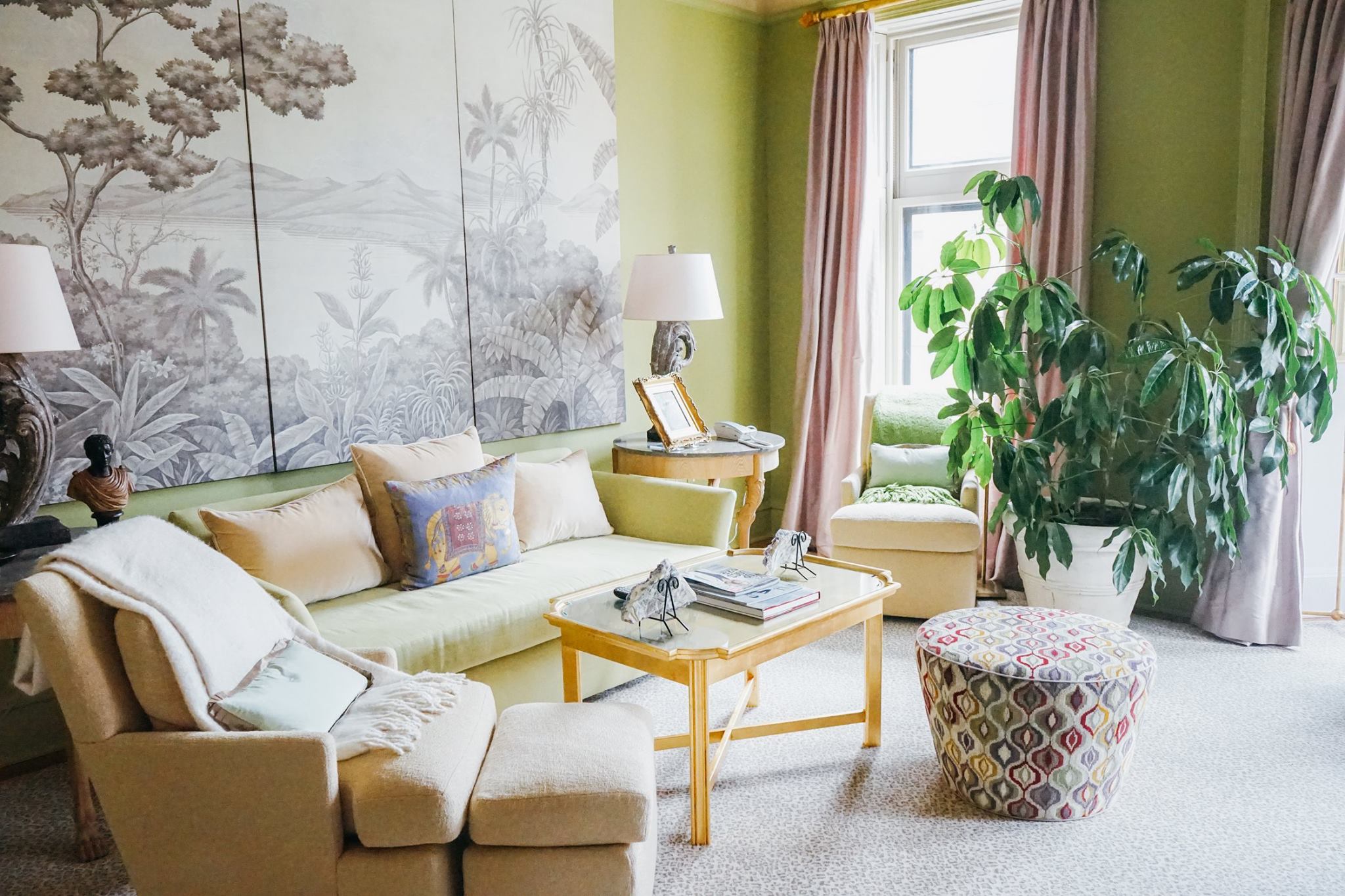 Mornings are highlighted by delicious breakfast, the chicken apple sausage is special. The fluffy, yet airy lemon pancakes are a baked delight- ovals thicker than French toast, with an unforgettable aroma- the pancake re-imagined. When one repairs to one's room after dinner or breakfast, one's room has been cleaned and made- one never encounters housekeeping- not even a knock. So attentive are the staff, they recall whether one drinks sparkling or still, one's room number, day itinerary, home city, and newspaper(s) of choice. Welcome to a guest getaway at a friendly estate. 
Purposed spaces include the Mansion bar for cocktails or camaraderie, and the stately Game Room and library, which features a billiards table. The Spa augments relaxation, offering in room or therapy room treatment. At The Ivy, one's therapist escorts one from suite or room to the spa, and there isn't the interruption or confusion of lockers, keys or combinations. Request therapist Riquel. The Ivy also has a fitness center directly off the elevator down from its rooms. Details one will appreciate also include a spacious shower with a gauge marked with water temperatures, and ways by which to control room lighting by both wall buttons for areas, or lamp switches. 
City attractions such as The Inner Harbor, the Aquarium, Orioles Park at Camden Yards, and museums are only minutes away. Whether tourism or business finds travelers in Baltimore, The Ivy offers country mansion comfort, with city access.