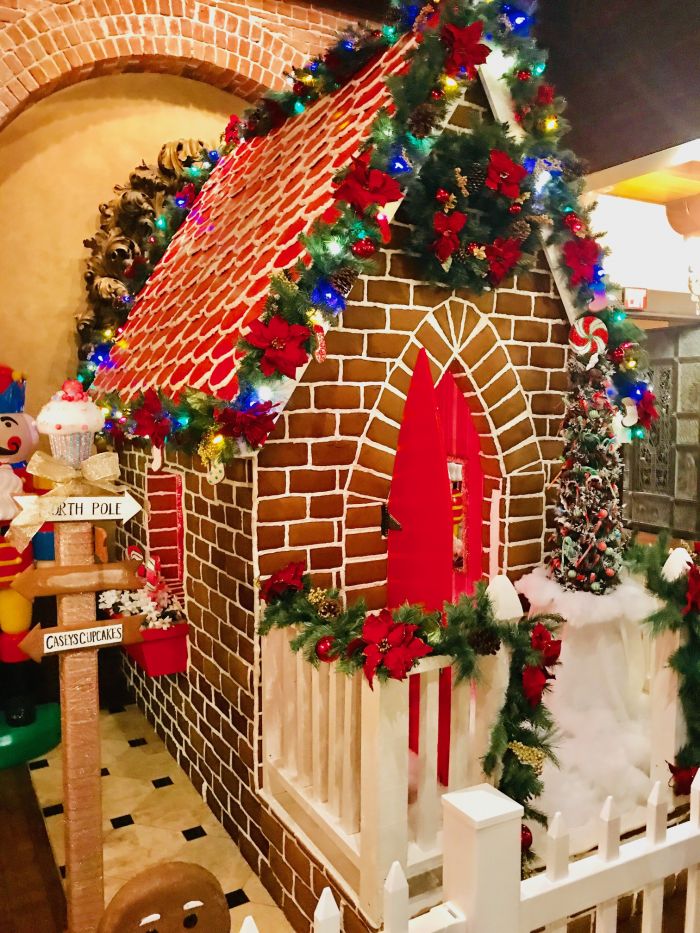 Jill Weinlein
The Best Gingerbread Houses in America
Germans created the first Gingerbread House "Lebkuchen" during the 16th century. The decoration started traditionally before Christmas and grew more popular when Brothers Grimm wrote their popular story Hansel and Gretel. It became a favorite activity in Europe and spread to North America.
The largest and most spectacular gingerbread displays are usually featured in the lobby of hotels in America. It takes months of planning and thousands of hours, plus flour and sugar to construct these confectionery masterpieces. Here are the best in the U.S.
The Broadmoor in Colorado
For over thirty-four years, pastry chefs and contractors have been impressing guests with their holiday cookie creation. The first was a small, detailed Hansel and Gretel house made entirely of gingerbread with a sugar wafer roof covered with snow icing. Each year an army of pastry chefs have created ambitious gingerbread creations. In 2016 they made a near full-size steam engine, and in 2017 they made a 13 ½ foot tall chapel. This year Broadmoor's Executive Pastry Chef Adam Thomas designed a replica of the original 1918 Broadmoor resort measuring 13 ½ feet tall. While the actual hotel took 13 months to build and 600 artisans to complete, the gingerbread replica took over 220 hours for the 10 master pastry chefs and two carpenters to assemble this year's dazzling sweet hotel. For information about The Broadmoor and upcoming holiday and winter events and happenings, visit broadmoor.com.
The Mission Inn & Spa
One could stand inside the life-size "Santa's Wonderland House" displayed in the beautifully decorated lobby. It took ten weeks in the making for Executive Pastry Chef David Blaine and his team to bake 800 gingerbread bricks and 200 gingerbread tiles. Planters and candy trees surround the house, inside an enclosed picket fence. There is even a mailbox to enhance the exquisite detailing. The dazzling décor is not limited to the house's exterior, as the interior is decorated with pink and white striped wallpaper, and a fireplace with stockings for each member of the Roberts Family, and a Christmas tree with presents underneath. The best way to see this one-of-a-kind sweet creation is to make a dinner reservation in one of the hotel's restaurants or stay overnight. The gingerbread house is just one of many holiday experiences offered at The Mission Inn & Spa. Other holiday highlights include the Festival of Lights with arecord-breaking 5 million colorful lights; 400 animated figures; appearances by Santa Claus and Sugar Plum Fairy ballerinas; and an elf tuck-in amenity for overnight guests. To make a dinner or hotel reservation https://www.missioninn.com.
Disney's Grand Californian Hotel & Spa
Every year 16 talented bakers and pastry chefs bake 600 pounds of gingerbread, and make 250 pounds of fondant to construct the iconic Grand Gingerbread House showcased in the lobby of the hotel. It takes 6 craftsmen, two electricians, and 1,225 cast member hours to design and craft the 7 1/2 feet high and 12 feet wide detailed house. This year the hotel is offering a new Grand Gingerbread House Experience, where guests of all ages get to work with Disney's talented pastry chefs in a hands-on workshop. It's a fun holiday activity, complete with hot cocoa and cookies to enjoy. Guests get to taste and take a miniature version home The class takes place in Disney's Grand Californian Hotel & Spa from 2-3:30 p.m. on Dec. 5, 11, 20, 21, 22 and 23. For the workshop details, pricing information and to register for this experience, hotel guests may call Guest Services at 714-635-2300.
Jill Weinlein
There are so many intricately sweet details at Disney's Grand Californian Hotel's gingerbread house.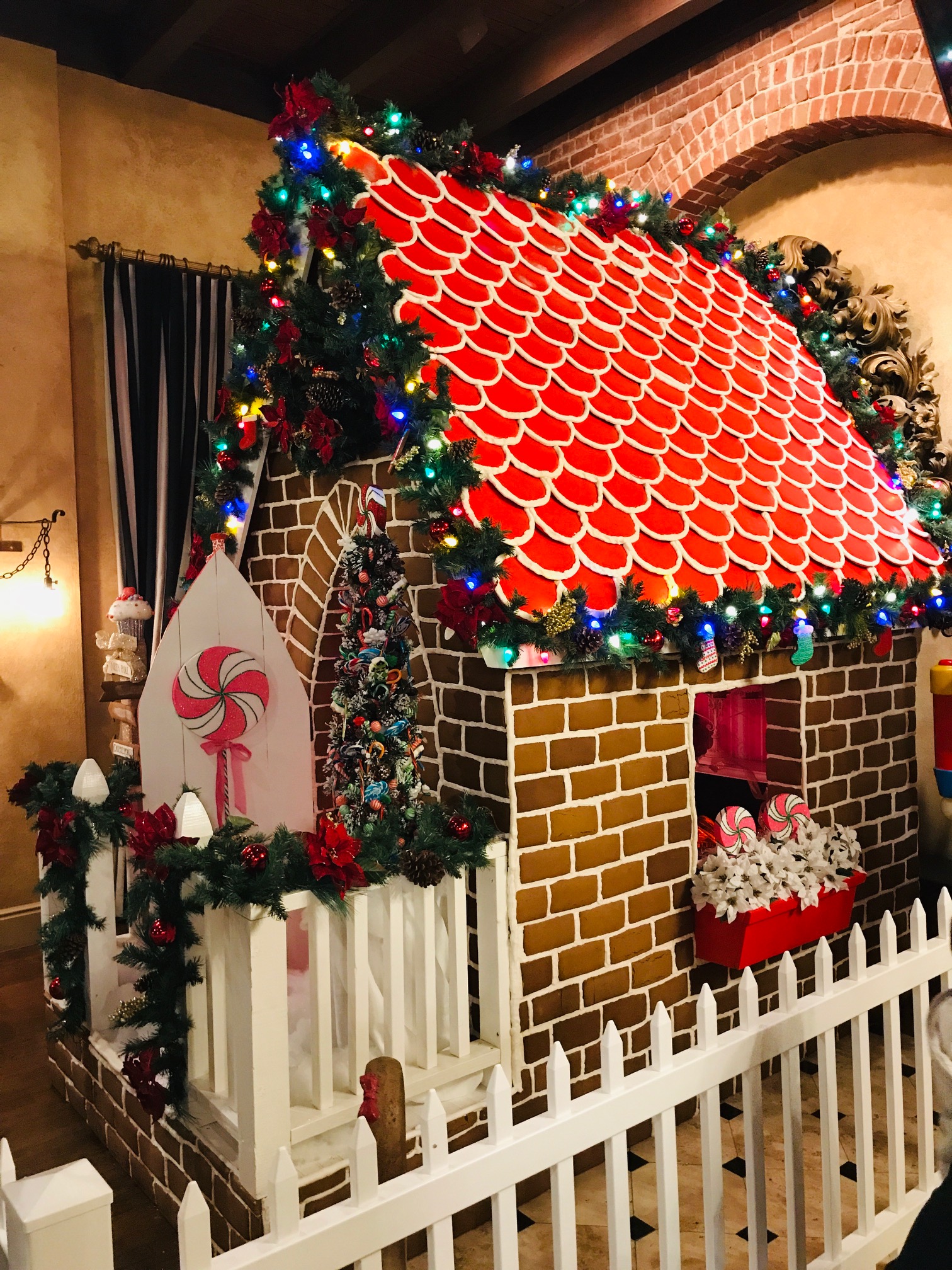 Jill Weinlein
The spectacular Mission Inn and Spa gingerbread house is part of the decor during the Festival of Lights.