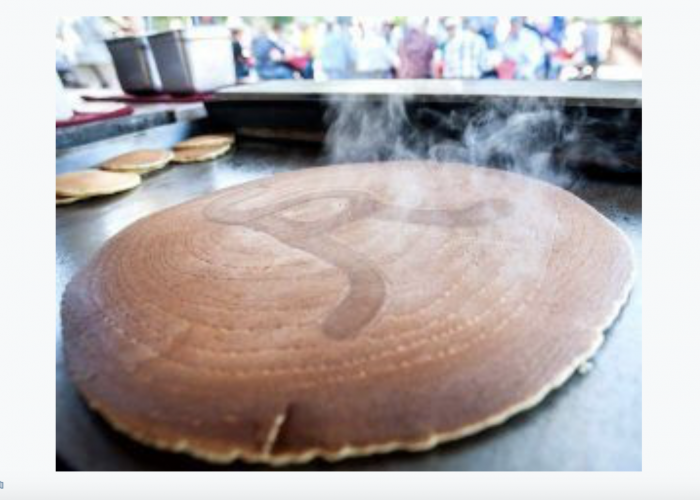 Courtesy of Alisal Ranch
Pancakes provide comfort, especially during colder months for weekday breakfast and weekend brunch. Here are some favorite destinations in California offering the ultimate showstopper pancakes. From Southern to Northern California, fans can enjoy Mexican-inspired hotcakes, giant Cowboy flapjacks and citrus pancakes topped with cherry wood smoke infused maple syrup.
Alisal Guest Ranch & Resort (Solvang, CA) offers guests a 45 minute morning horseback ride through giant sycamores on a dirt trail, to a crackling campfire at the historic Adobe Camp. The Western style breakfast includes some of the biggest and best "Wagon Wheel" flapjacks in the West. This savory and sweet pancake is equivalent to 30 regular-sized pancakes and are marked with The Alisal logo. While enjoying breakfast, guests are entertained by pancake flippers and cowboy poets. Other cowboy and cowgirl fare includes eggs, bacon, sausage, quesadillas, cereals, pastries, juice, hot coffee, hot cocoa and milk.
The Alisal is tucked away in the rolling hills of California's Santa Ynez Valley with 10,500 acres of wide-open spaces. There are 73 private cottages with working wood burning fireplaces and front porch areas. Other private activities for the family include golf, hiking and cycling. The Alisal's culinary program is especially known for it's award-winning BBQ.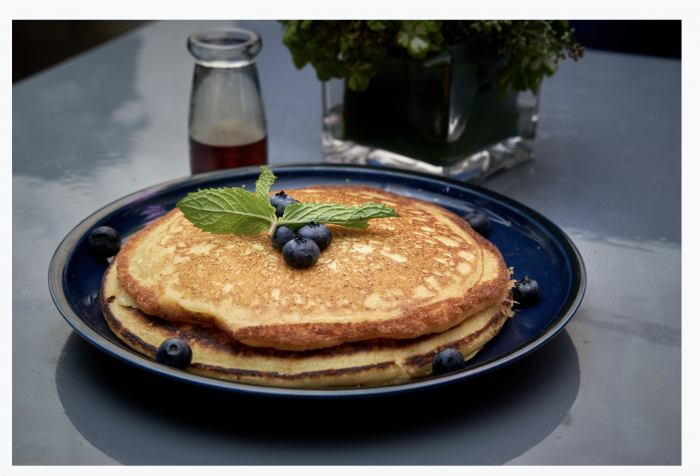 Courtesy of Theía
Theia (Los Angeles, CA) located along restaurant row in Beverly Grove, offers a stack of Lemon Ricotta Pancakes with smoked maple syrup from Vermont. It's smoked with cherry wood, cutting through all the sweetness to leave diners with a uniquely nice and light smokey flavor. This smokiness goes well with the acidity of the lemon and the richness of the ricotta.
Theía is a Mykonos inspired restaurant lounge concept that captivates guests through its alluring ambiance, inventive cocktails, and contemporary Greek cuisine. Owner and entrepreneur Max Simon, provides an interactive dining escape from everyday life.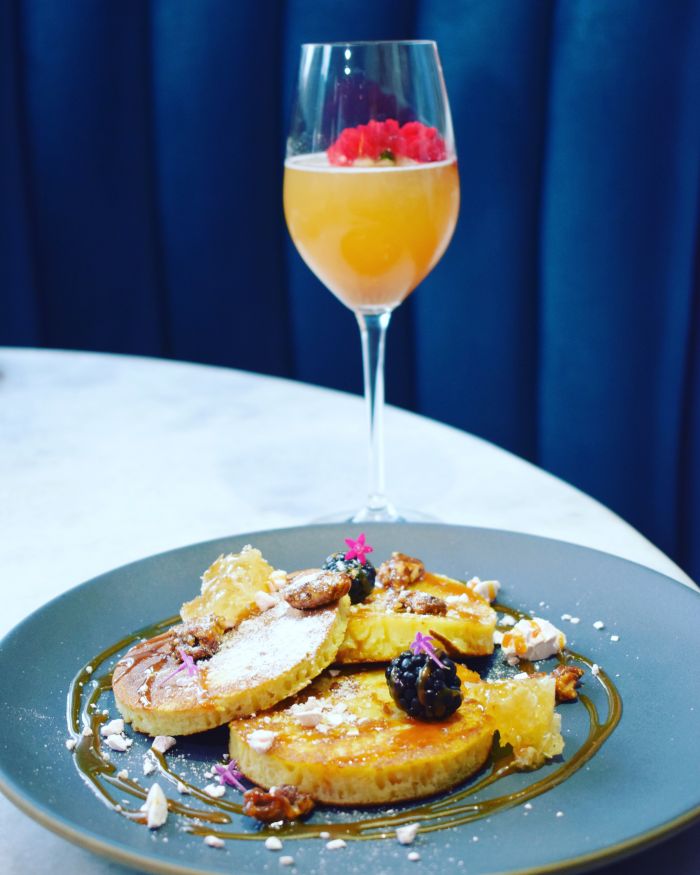 Courtesy of ROOH
ROOH (Palo Alto, CA) makes Cheena Pancakes with pecan crumbles, caramel, and salted jaggery. Translating in English to "soul," ROOH Palo Alto brings the spirit of India to Silicon Valley. The newly opened concept (February 2020) from the Good Times Restaurant Group is mixing traditional Indian flavors with fresh, California-grown seasonal ingredients offering a blend of progressive Indian cuisine.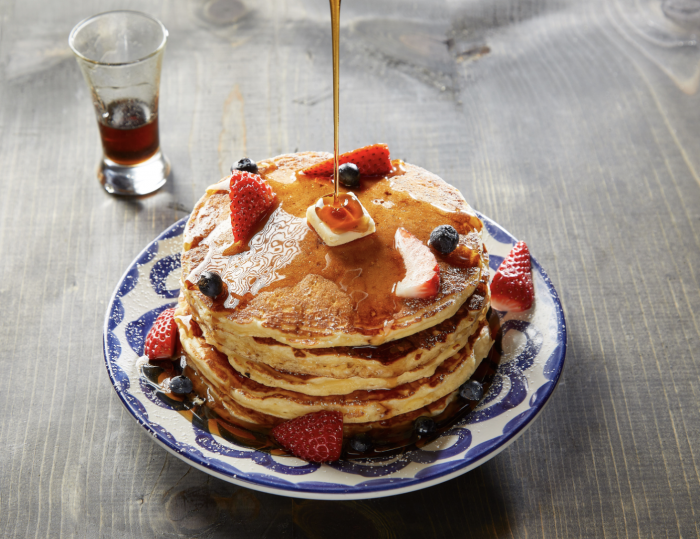 Courtesy of El Torito and Acapulco
El Torito and Acapulco (locations throughout LA, OC, and San Diego) prepare Churro Pancakes sprinkled with cinnamon-sugar and served with fresh blueberries and strawberries on top. El Torito has been making authentic Mexican food with a California twist for more than 65 years, and is a pioneer in the full-service Mexican casual dining restaurant segment in the West Coast.
Acapulco opened its first restaurant in Pasadena, California in 1960, infusing the savory flavors of Mexican cuisine with Southern California's iconic freshness and innovation, for pleasing culinary flavor combinations for guests to enjoy