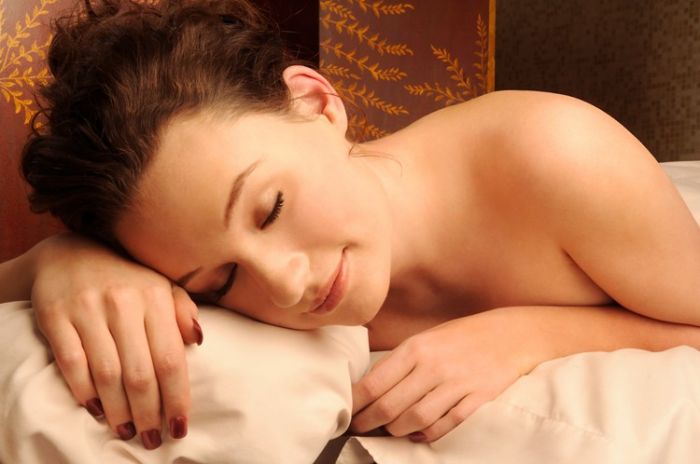 Chad Chisholm
Unique spa treatments speckle the menus of many world-class spas around the globe. From local products to themed healings, spectacular procedures and inventive relaxation techniques, spa culture is an intricate web of meticulously planned therapy. West Riverfront's Spa Anjali is no stranger to wonderful treatments, but the newest addition is sure to leave guests particularly realigned.
Based off their Himalayan treatments, The Mountain Path: Kundalini Back Treatment is a 75-minute journey through physical and mental realignment. Beginning with a salt foot scrub, balancing out your positive and negative ions, the soothing sounds of "Heart of Earth" play while enjoying the beginning of the treatment. The music, specifically produced by yoga instructor Denise Leicester and devotional music composer Tabla Tom Simenauer, incorporate sacred chants into the melodies to further enhance the treatment via sound therapy.
After the salt scrub, guests are invited to the massage table for the massage element of the treatment. Stimulating energy flow and relaxing the system, the therapist works to realign the subtle energy fields of the body which are disturbed by modern day appliances and work-related machinery—think cell phones, cars, and electrical fields we are exposed to every day on top of emotional and physical stresses.
Named after Kundalini, a female goddess of awareness, the treatment focuses on the base of the spine to awaken dormant energy and re-connect guests with their third eye chakra. Far from a deep-tissue massage, the relaxing treatment utilizes light pressure, touch-reminders of alignment and even heated salt poultices along the spine for your chakras to check-in and get in line.
A definite focus on the nervous system, the treatment is almost spiritual. With the gentle chanting on the music selection and subtle changes to electrical currents within the body through massage, guests will often feel a sense serenity after the massage that is more pronounced than other treatments. The only draw back to this particular treatment is guests do spend the majority of the treatment face down, so it is highly suggested to ensure you are comfortable and the face pillow of the massage table is adjusted well to ensure the most relaxation during the lengthy treatment.
To book your treatment at Spa Anjali at West Riverfront, visit www.spaanjali.com. The Mountain Path: Kundaliani Back Treatment begins at $185 for the 75-minute treatment. To make a weekend getaway, you can make your reservations at Westin Riverfront at Beaver Creek and enjoy the several culinary, physical fitness, and luxury accommodations the hotel has to offer.
Originally posted on Examiner.com