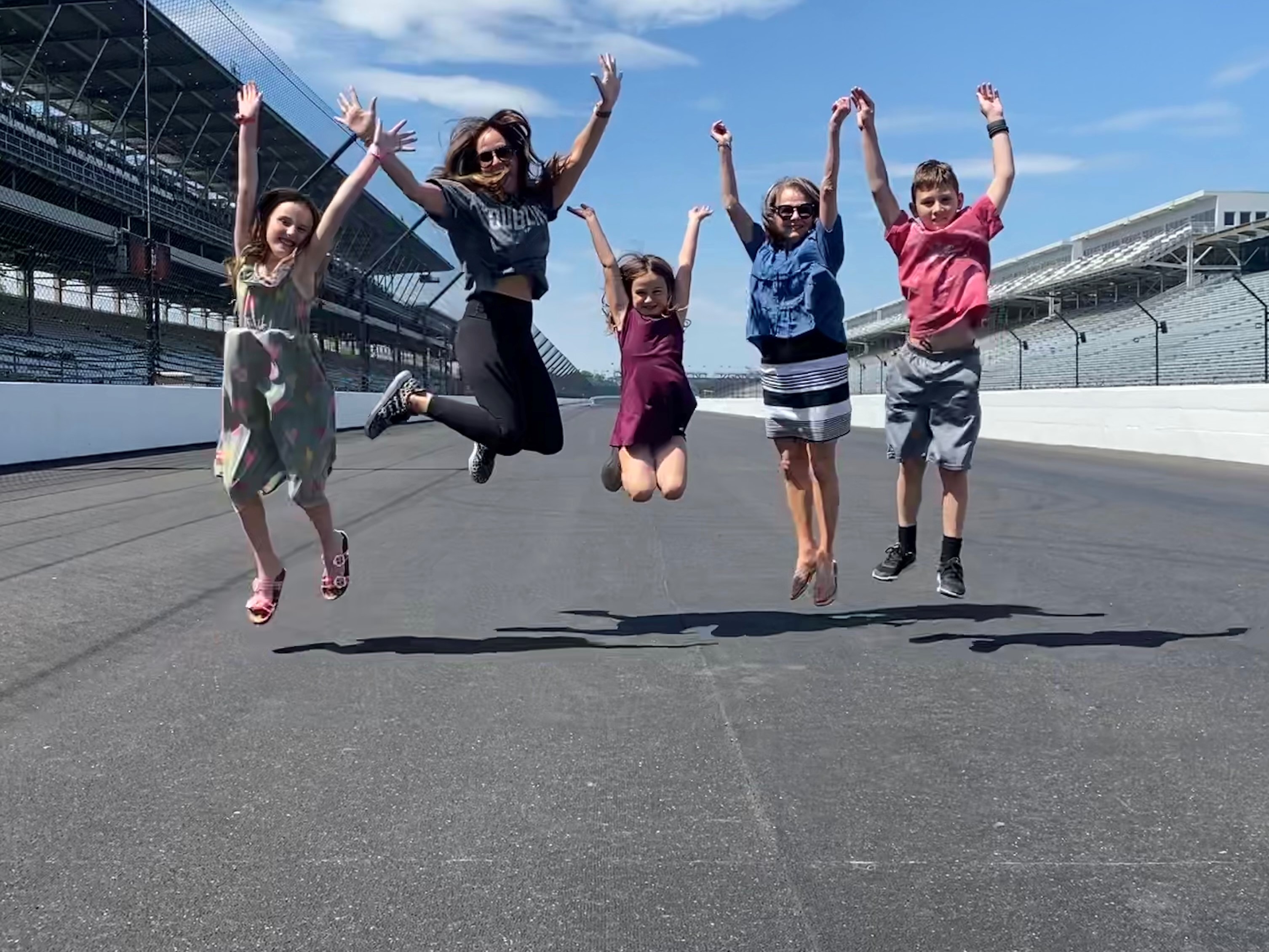 Mark Hanson
At 12:45 pm ET on May 28, 2023, the Indy 500's green flag waved and with a roar of the engines, the 107th running of the world's largest single-day sporting event, the Indy 500, began. Little more than 24 hours later, our family of six – three adults, three children, three generations and for three nights – arrived by car from Nashville to Indianapolis's iconic speedway and pronounced it perfect timing. The participants: me, my daughter, Kathryn, and her family – husband Mark, Cassius (age 10), Laney (age 8) and Quinn (age 6).
With energy from a day earlier still palpable, our intro to the famous setting of the city's renowned event set the tone. Upon boarding a bus and driving onto the 2.5-mile oval circuit, it was impossible not to reimagine overflowing stands and the crowd of cars circling the track at speeds greater than 230 mph hours ago. We experienced the racecourse's four turns (the last deemed the most challenging), disembarked the vehicle and saw contender Roman Grosjean bike past. Our guide gave the kids fresh-from-the-race tire remnants. And when lying atop the asphalt surface – each winner's tradition – to kiss the Yard of Bricks start/finish line like Josef Newgarden did to mark his 2023 victory by a mere .0974 of a second, let's just say it was thrilling.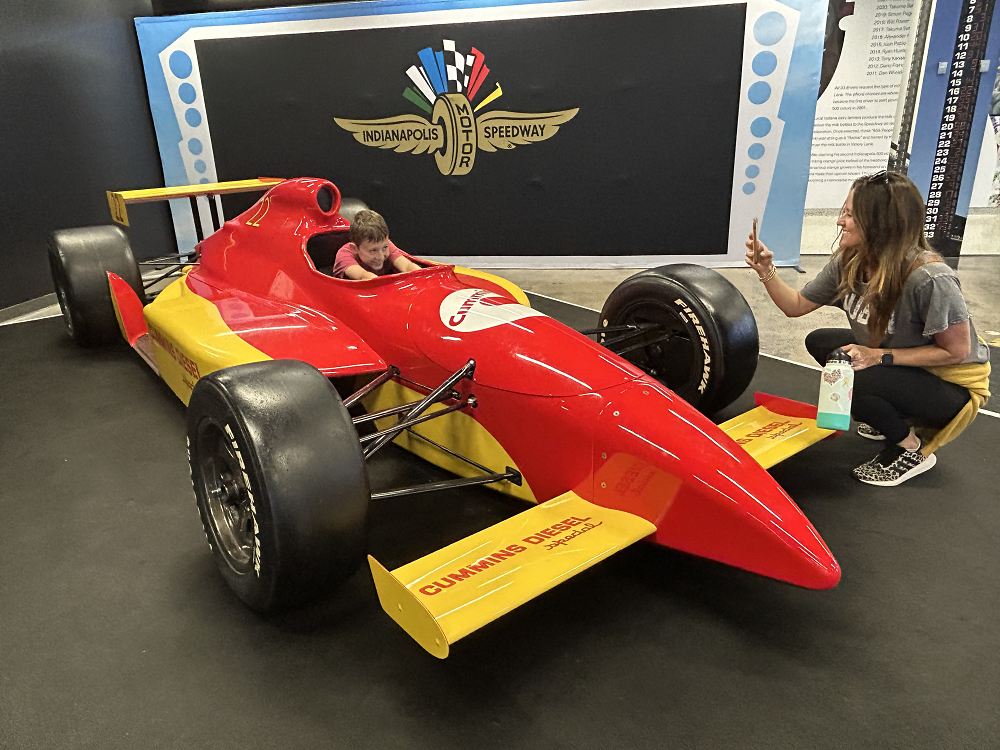 Cynthia Dial
Open 363 days a year, a visit to the museum is not to be rushed. Showcasing a premier collection of motor racing vehicles, here it's possible to sit in a racecar and test your skills in a simulator (full disclosure: I didn't even make a lap).
Our Indy 500 experience continued when checking into downtown's JW Marriott Indianapolis – the race's host hotel – to the accompaniment of international camera crews and prestigious guests arriving to attend the annual Victory Celebration (a dinner so lengthy, we watched it from our rooms both pre- and post-dinner).
I admit it, had we returned to Nashville the next morning, I would have been a forever fan of Indianapolis (or "India" as Laney initially referred to this new destination). But beyond the Indy 500 and our initial intro to this city with its surround-sound-like décor of the race's traditional black-and-white checkerboard motif, it offers much more – especially for a multi-generational group.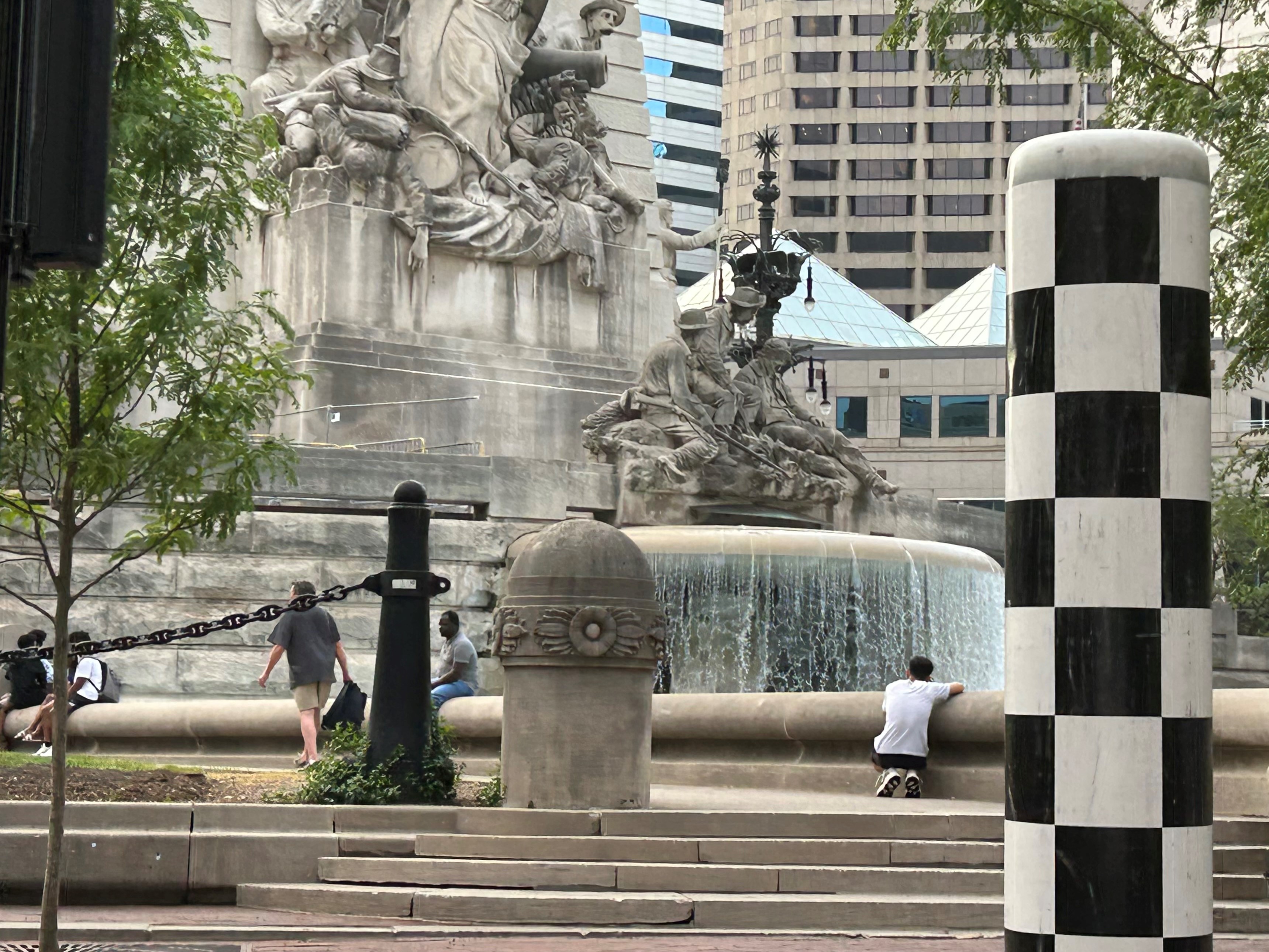 Cynthia Dial
So, let me introduce you to the nation's 16th largest city, its many perks and how to optimize a four-day visit. Called Mile Square, small and safe best describes its compact downtown, with no visible homeless and no boarded-up store fronts. With no hills as well, it's easily bikeable and walkable.
The urban setting's robust sporting culture is around-the-year evident – from basketball's Gainbridge Fieldhouse and Victory Field's 14,200-seat minor league baseball park (coincidentally across the street from the JW) to NFL's Lucas Oil Stadium (home of the Indianapolis Colts).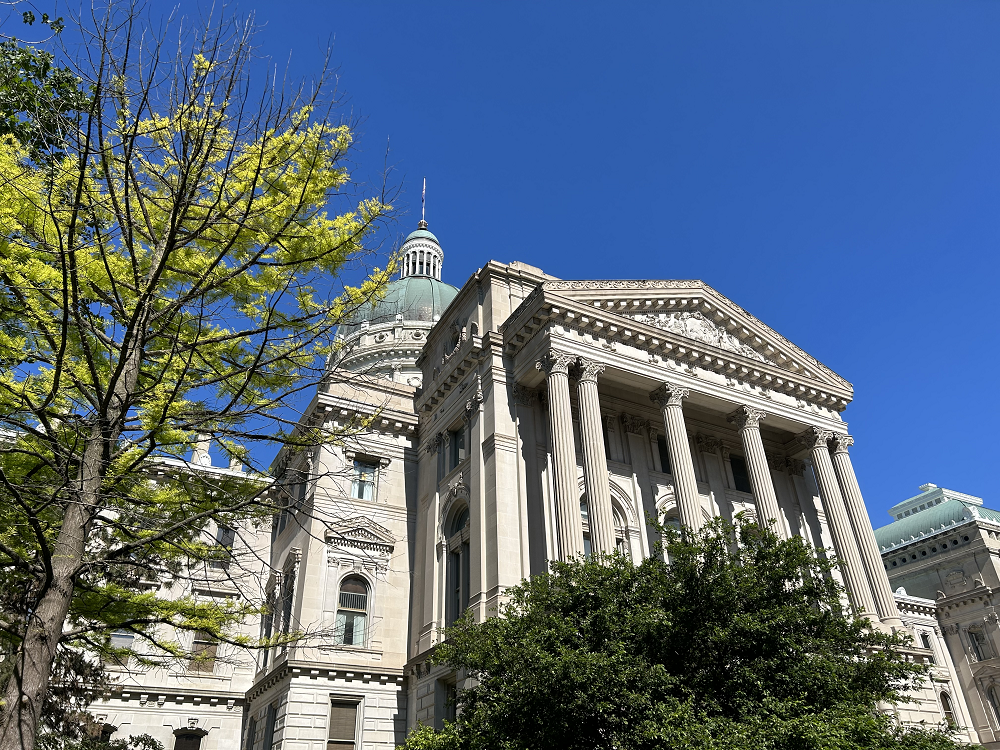 Cynthia Dial
Then there's its plethora of museums (including President Benjamin Harrison's home) and the Indiana State Capitol – a building of exceptional architectural beauty that houses the state's general assembly, office of the governor and the Indiana Supreme Court.
Tip: If there's no time for a guided tour of the Capitol, make time for a quick walk-in to stand beneath the rotunda and look up at its stunning shades-of-blue stained-glass dome.
Knowing its reputation as a cycling city, we hopped onto bikes to explore it. With more than $100 million in new trail infrastructure underway, the investment makes Indianapolis one of the most connected cities via bike paths. After bringing the kids' helmets from home and renting bikes to follow the Cultural Trail (eight miles connecting downtown's six cultural districts), we previewed a number of the city's niche neighborhoods – an activity Quinn later deemed her favorite.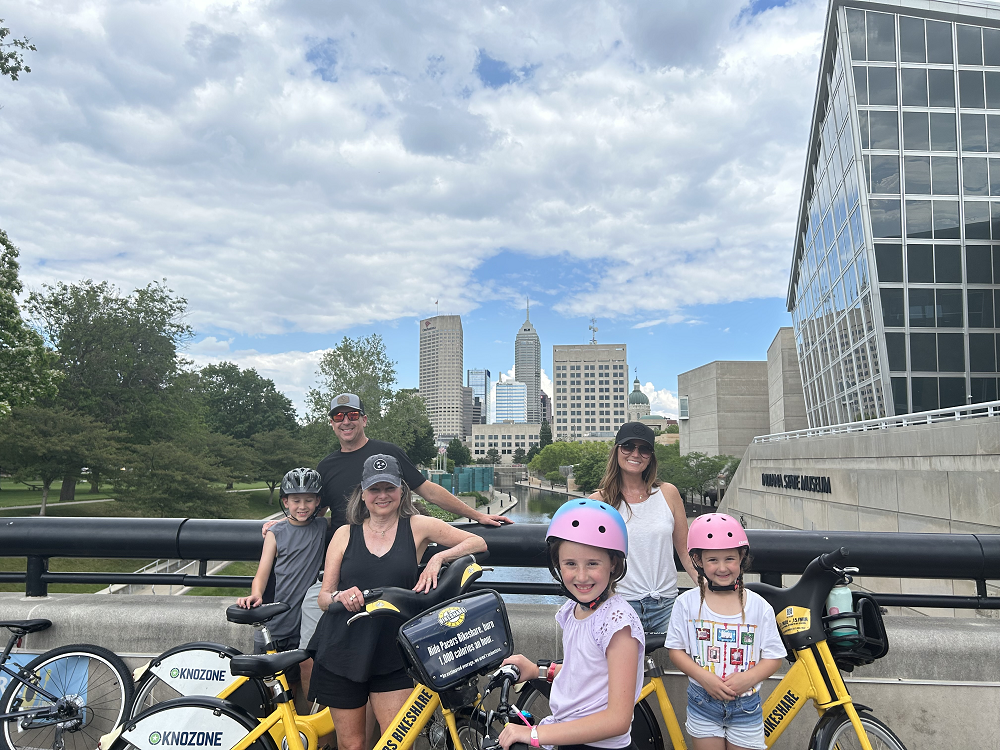 Cynthia Dial
Again, our in-the-center-of-everything location at the JW Marriott (noted as one of the world's largest and most luxurious of the brand) provided prime access to everything – including the Indianapolis Zoo. Recognized as one of 2023's top 10 nationally ranked zoos, our walk through the butterfly exhibit entrance to the enclave was a preview of experiences to come – Cassius (a self-avowed bear protector) visited the zoo's resident Alaskan brown bear, the girls observed the elephants being bathed and all were able to get up close and personal to kangaroos in their walk-in enclosure.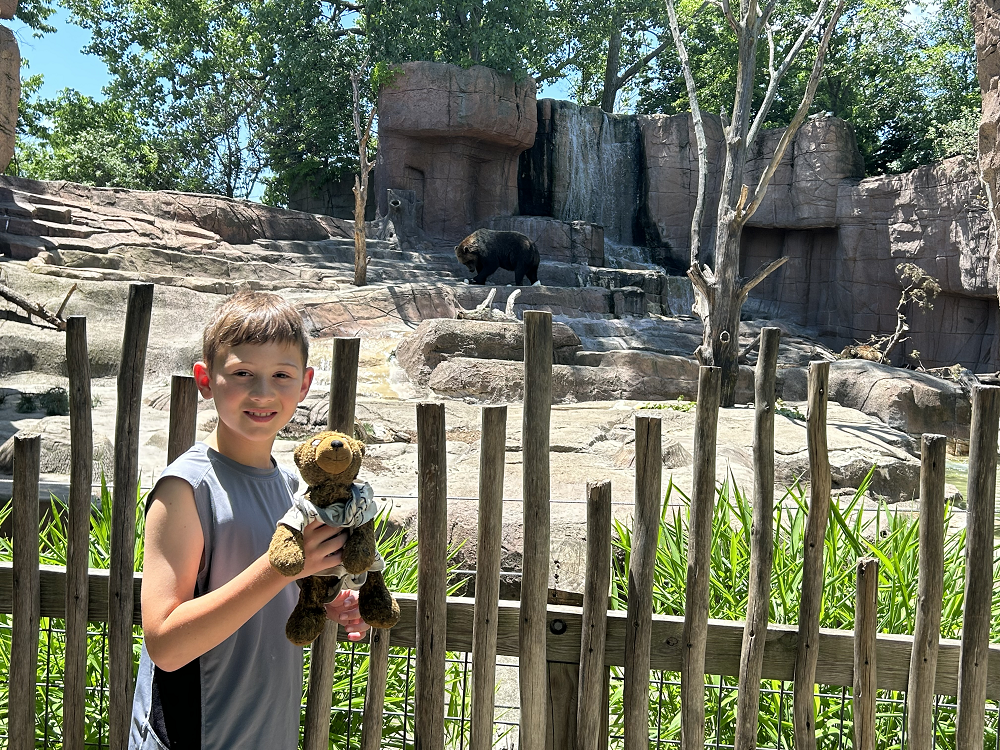 Cynthia Dial
The icing on this downtown center's cake is that a river actually runs through it. White River State Park showcases a three-mile canal loop dotted with Swan pedal boats and gondolas, flanked by bike paths and lined with restaurants and museums including the Indiana State Museum and the Eiteljorg Museum of American Indians and Western Art. And if the family explores by pedal boat, keep a lookout for families of ducks.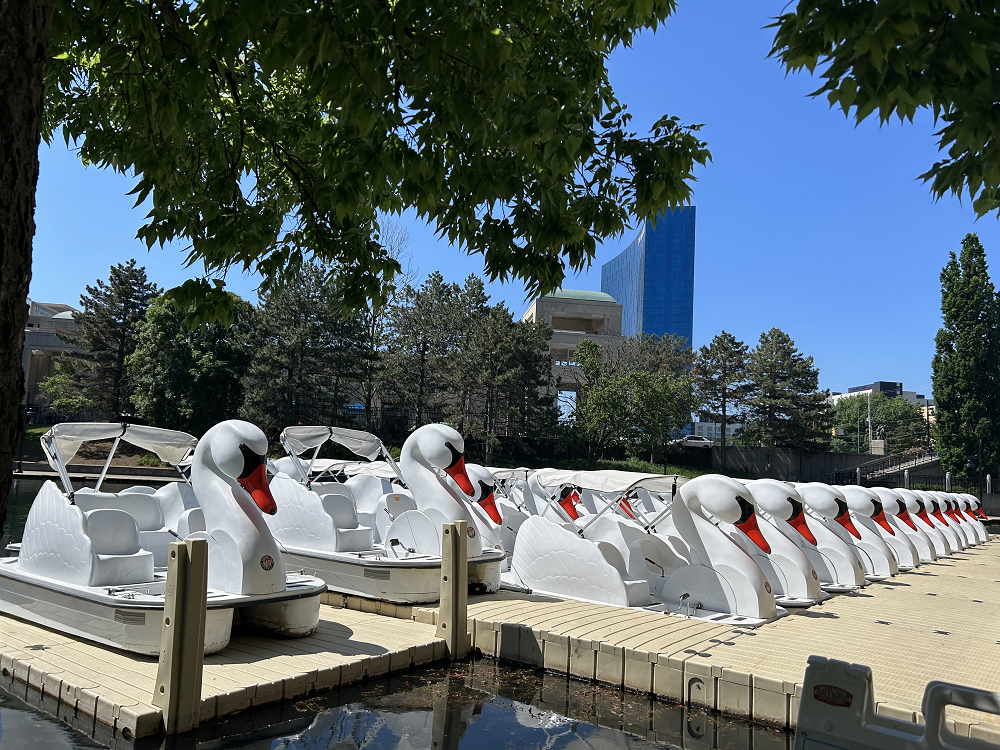 Cynthia Dial
It is a lively downtown.
However, outside its urban core is the world's largest museum dedicated to kids – The Children's Museum of Indianapolis. Having received such accolades as one of the "top museums worth traveling for," we knew we'd arrived when spotting the life-size dinosaur replica peering into the building. Here, the girls acted as news anchors with their brother, Cassius, behind the camera; all (including mom) tested their Minecraft skills and Quinn (appropriately wearing her cowgirl boots) practiced farming maneuvers.
Cynthia Dial
Tip: With five floors chock full of exhibits and interactive experiences, pre-establish a game plan to get the most from your visit. At the end, go to its lowest level to lie beneath the Dale Chihuly glass sculpture that spans the building's height (pillows are provided).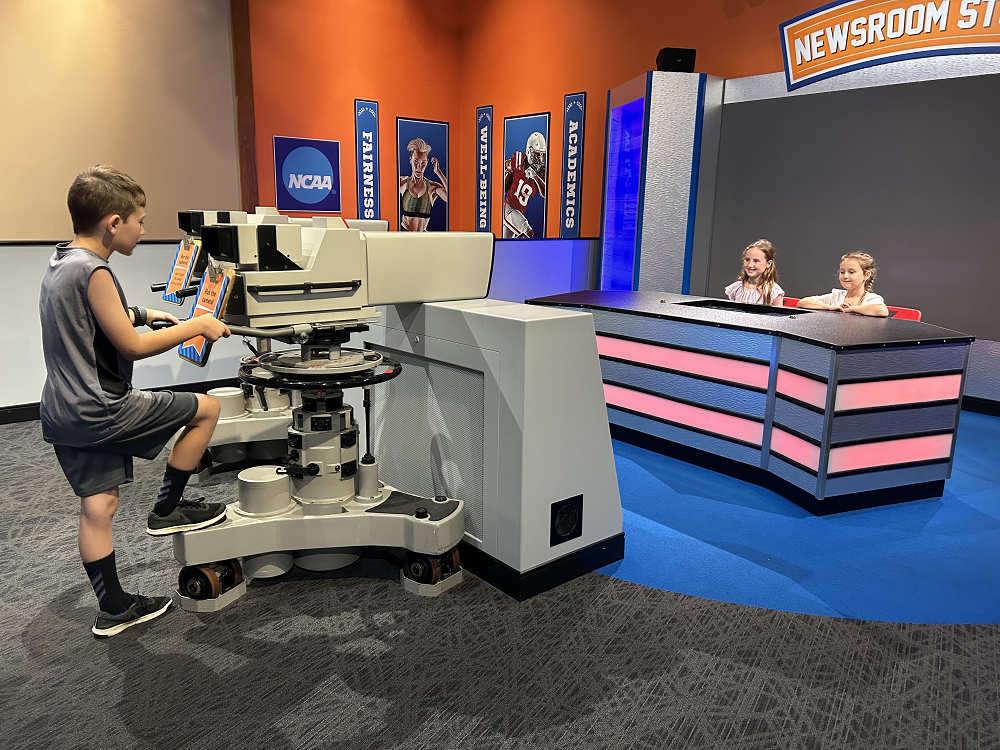 Cynthia Dial
It was during our discovery of another city district that we found two hands-on activities. The first was to make our own glass-art souvenirs at Indy Fused Glass, whose brochure promises "you don't need to be a pro to create beautiful glass pieces." And the delicious follow-up, also within the Circle City Industrial Complex, was chocolate tasting and drop candy making at SoChatti.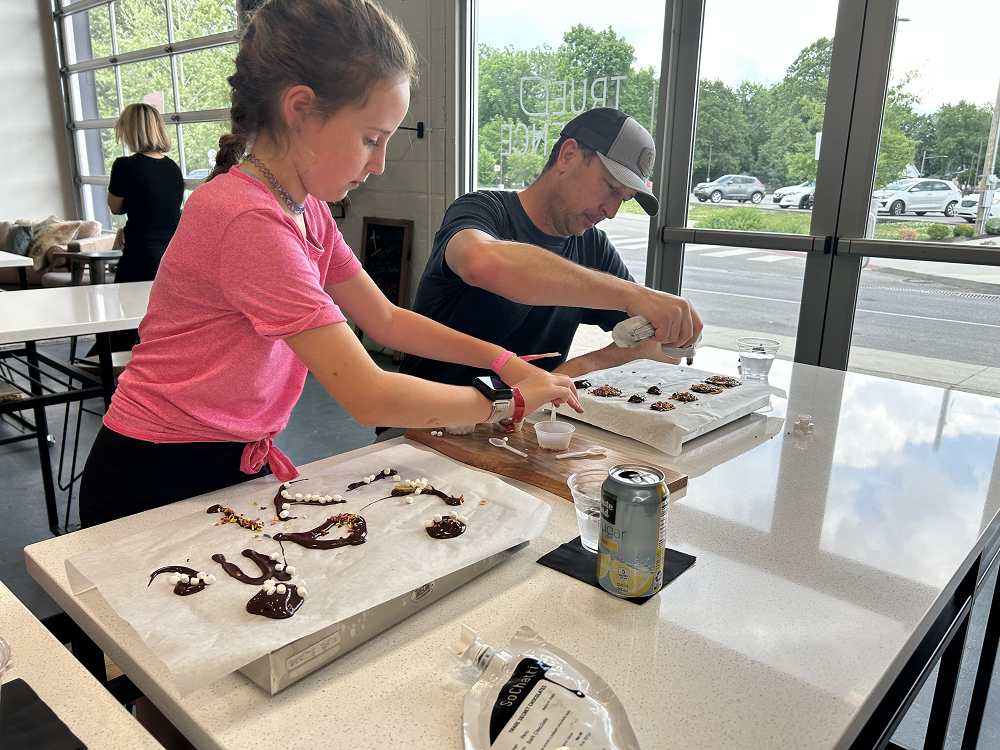 Cynthia Dial
Indianapolis' food scene, however, extends far past one's sweet tooth.
While this Midwestern state has long been known for pork tenderloin sandwiches and sugar cream pie (the state's official dessert), today's offerings are eclectically creative. On its menu, Union 50 has baked clam stuffie, kimchi meatloaf and beef tartare with quail egg and horseradish crema. Located in the Bottleworks District within the former Coca-Cola bottling company (once the world's largest) is Garage Food Hall where a visit equates to a culinary around-the-world trip – British-style fish and chips at The Harbour, Argentinian empanadas at Panada and everything Greek at Mama FoFo's. Harry & Izzy's – sister restaurant to Indy's legendary St. Elmo Steak House (a downtown landmark since 1902 and favorite of such patrons as Payton Manning and David Letterman) – serves up the same prime beef and the world-famous St. Elmo's shrimp cocktail. Though more family oriented, its classic, back-in-the-day vibe includes high ceilings, dark wood accents and a wall of wines.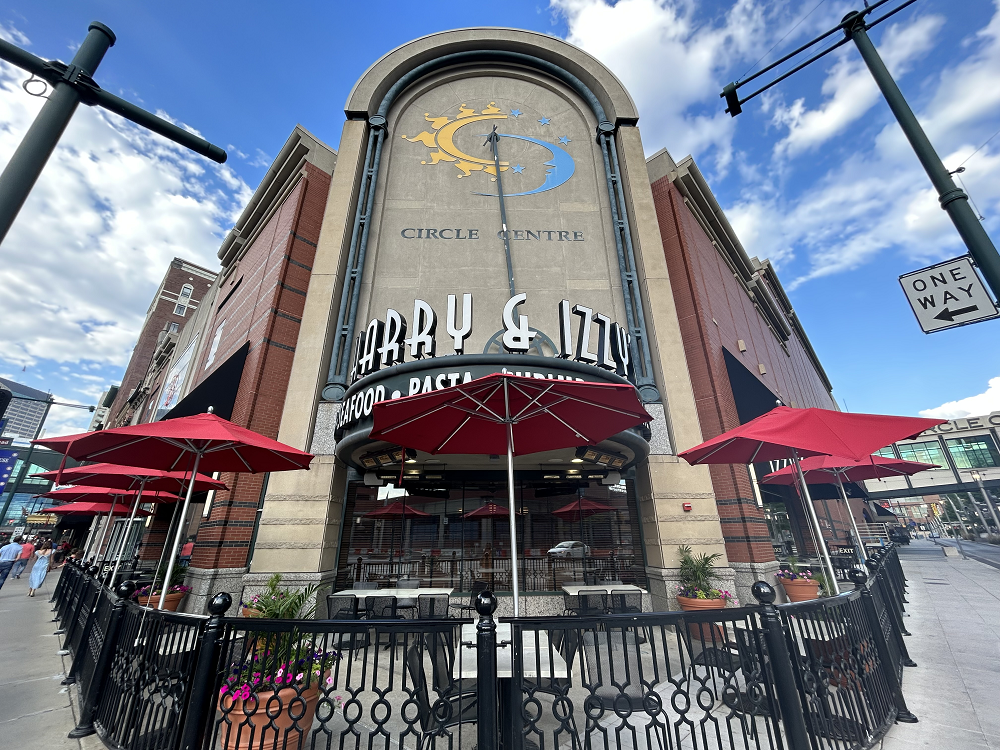 Cynthia Dial
Tip: Go to Mass Ave for one-of-a-kind shopping and keep an eye out for Indy's distinctive public art, especially Ann Dancing, an electronic sculpture at the intersection of Mass Ave with Alabama and Vermont Streets.
At the visit's end, our Indianapolis scorecard teemed with so many neck-and-neck winners from culture, cuisine and children to museums and motorways that the tally was simple – too many attractions, too little time.
So, my best upon-arrival advice: "Gentlemen, start your engines."