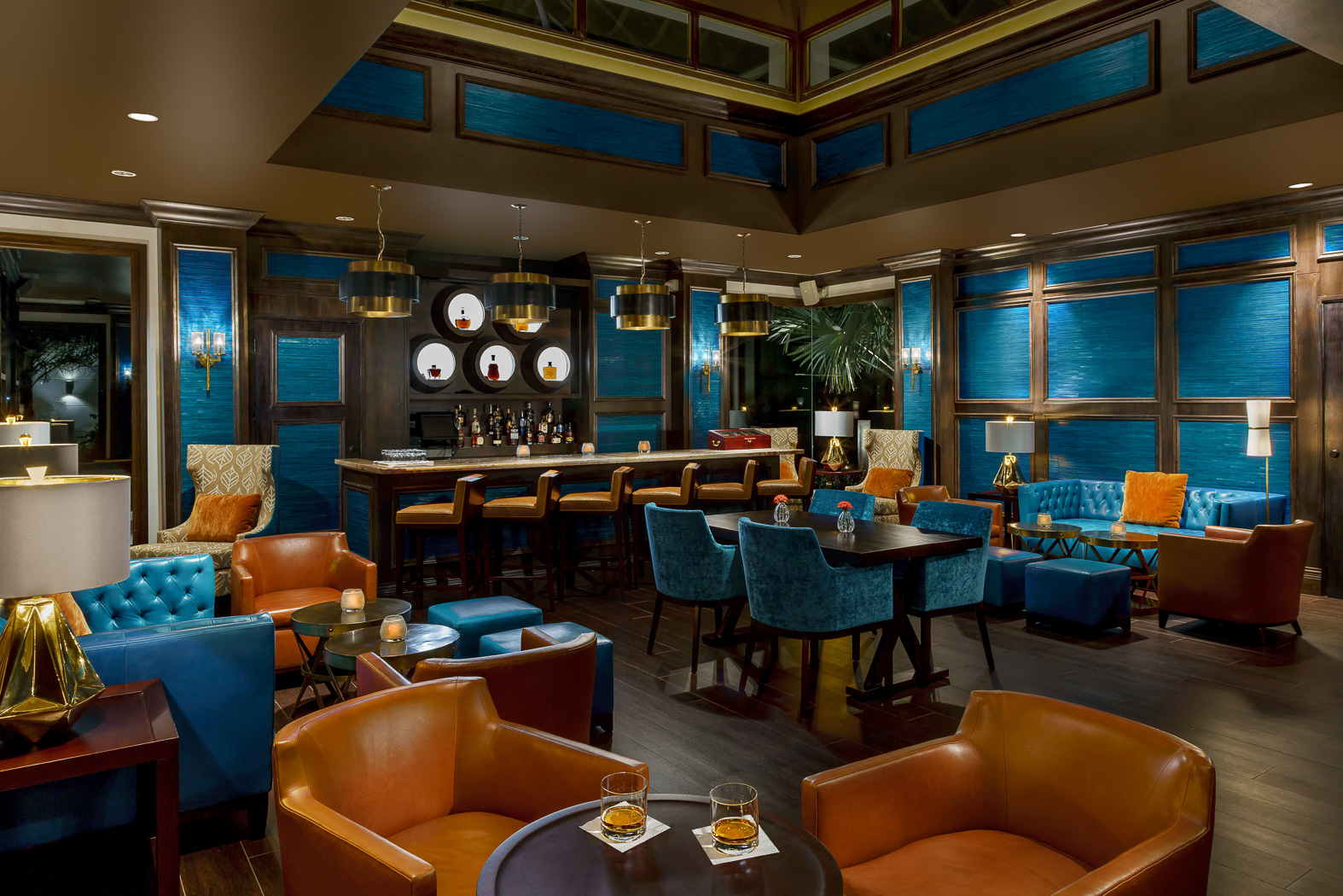 Zemi Beach House Resort & Spa
No matter your vision of what a classic Caribbean rum bar should look like, the Rhum Room at Zemi Beach House Resort in Anguilla breaks all the rules.
Let's see, in your mind's eye you envision a rustic shack that's bleached by the sun. You imagine two types of rum lined up behind the bar. One white, and one spiced. You invent a grizzled bartender whose specialty is doubling down on your order. One for you and one for him. Now step into the Rhum Room, open your eyes and say, "Ahhh."
The Rhum Room is not your grandfather's Caribbean rum bar. The Rhum Room's classy stone exterior opens to a bar featuring posh furniture, a humidor for cigar aficionados, and a selection of over 90 rums from all over the Caribbean. Behind the bar is Princess Anthony, Zemi Beach's resident rum expert, and someone who only started sampling the Caribbean's favorite spirit after assuming the title of Rhummelier while on the job.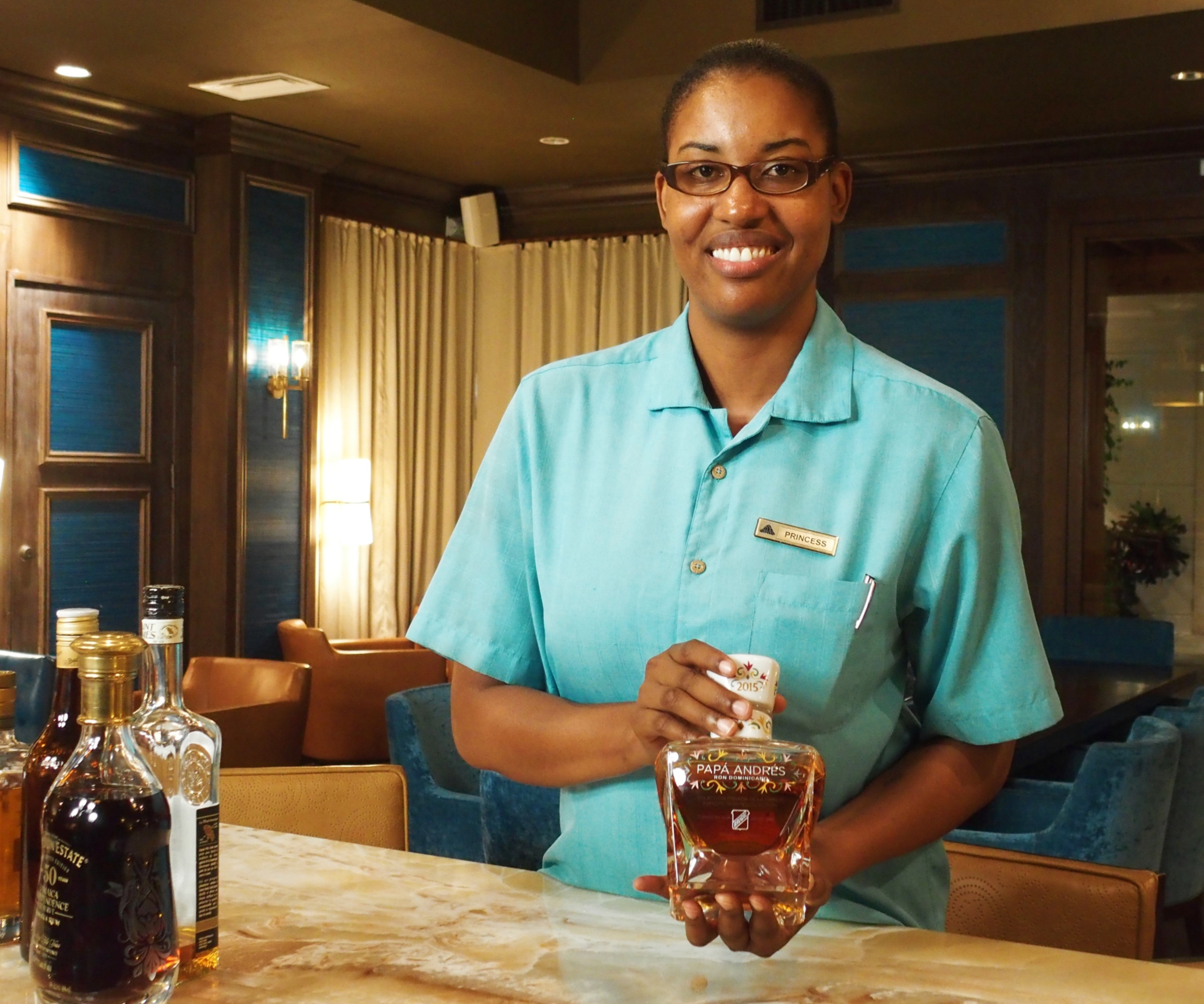 Tim Cotroneo
Rum's Chosen One
Zemi Beach House Resort's Rhum Room bends every notion of island rum bar. Their variation on the spelling of the word rum harkens to the bar's select offering of French rums which complement their stable of Spanish and English spirits.
Princess Anthony is the Rhum Room's maestro behind the bar. Anthony arrived at Zemi Beach House when this spectacular resort opened in 2016 on Anguilla's famed Shoal Bay Beach. Anthony originally saw herself as a Zemi Beach server before making the leap to promoting Anguilla's one and only rum bar.
"I didn't choose this job, this job chose me," Anthony said with a smile. This St. Lucia native has developed a loyal following during her two years serving rums from Antigua, Barbados, Bermuda, Columbia, Dominican Republic, Guadeloupe, Guyana, Haiti, Jamaica, Martinique, Peru, Trinidad, and Venezuela. "I've got Rhum Room guests who will shift to another Zemi bar if that's where I'm working. I also email customers who want updates regarding what's going on here in Anguilla," Anthony said.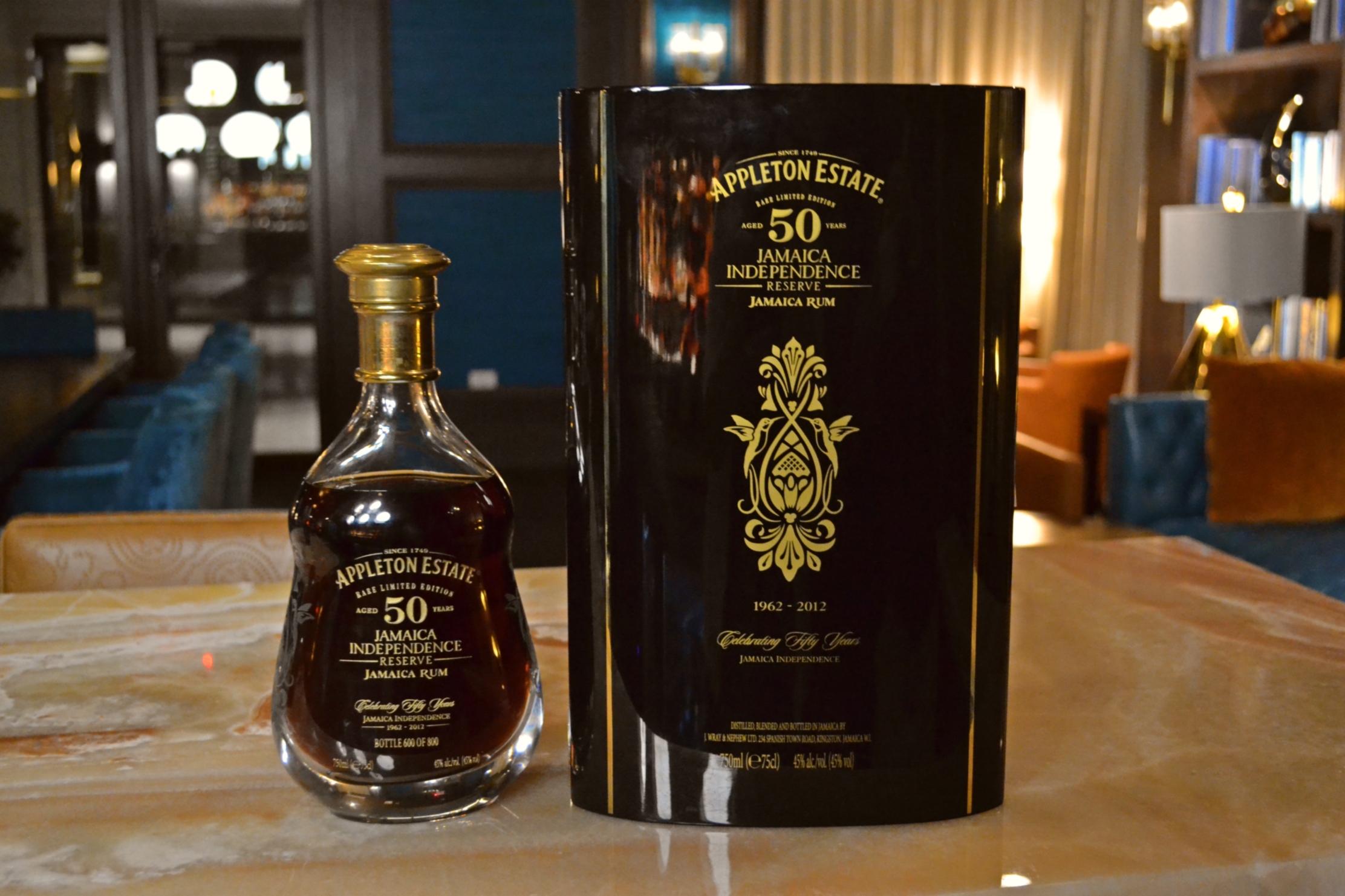 Tim Cotroneo
Starting and Savoring Rum
Most of the Rhum Room's clientele are novices when it comes to rum tasting. Anthony quizzes guests on what they typically drink before making suggestions on her wide variety of rums. "It's better to do a tasting after dinner. If someone is just starting out, I'll usually recommend a Spanish rum, because its scent and taste are sweeter," Anthony said.
Whether she's lined up a single shot or a flight of rums, Anthony suggests going through the 5S process of tasting. This means seeing the rum, swirling it in your glass, smelling the scent, sipping, and then savoring what you drank.
If a guest wants a total rum tasting experience, the Rhum Room presents distinct flight choices based on which way the guest's palette may lean. The flights range from the Pirates of the Caribbean to the English Invasion, the French Invasion, and the Spanish Conquistadors. If a guest asks Anthony to choose, she'll present her Ultra-Premium Rummelier Selection of rums.
The runaway rum favorites are Eldorado Special Reserve from Guyana, Santa Teresa from Venezuela, and Ron Zacappa from Guatemala. The Rhum Room's most expensive choice is the 50-year-old Appleton Estate rum from Jamaica that goes for $650 per shot.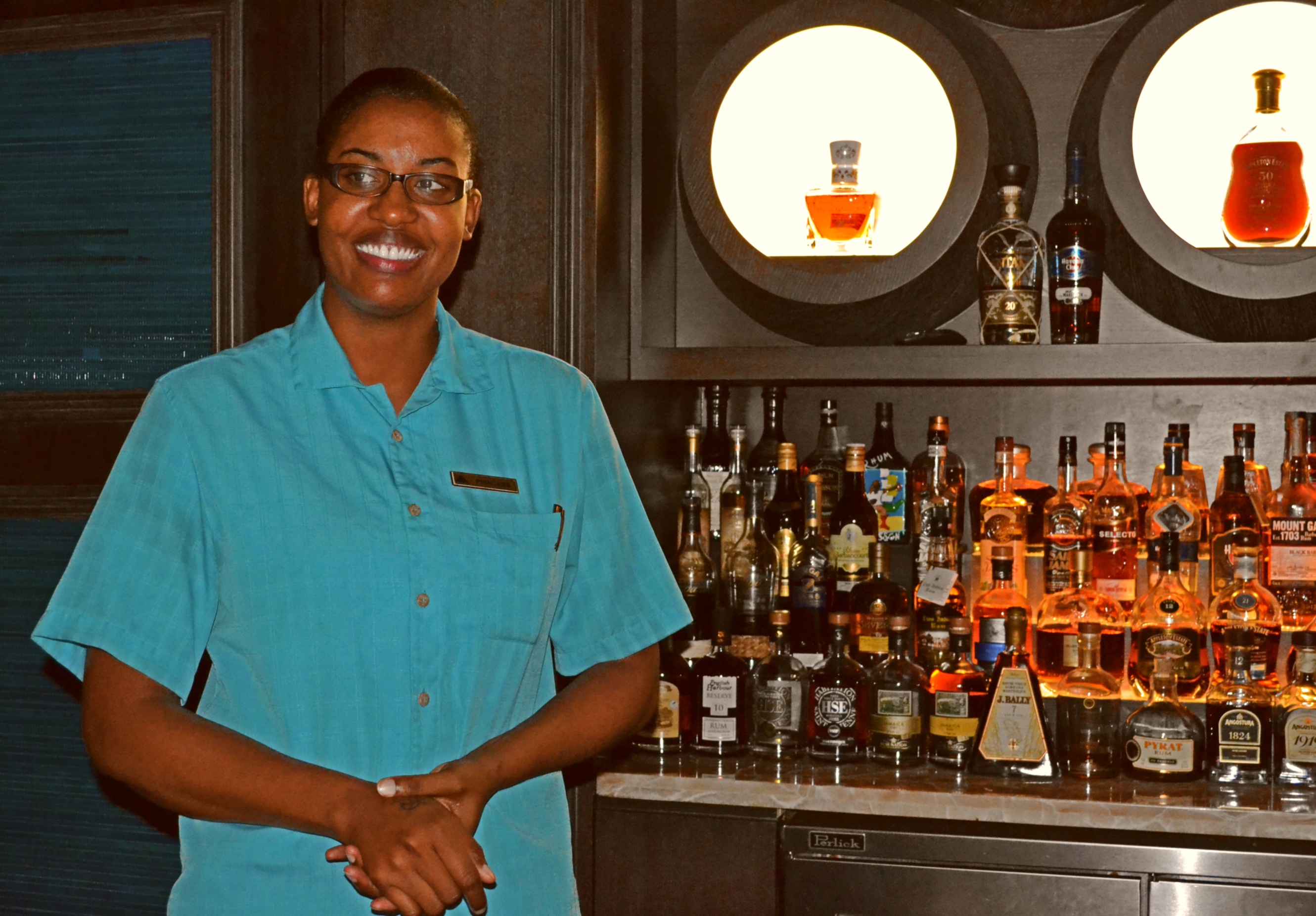 Tim Cotroneo
Rum Like a Royal
There are plenty of beachside establishments throughout the Caribbean who meet and exceed your vision of what a rum bar looks like. But if you'd like your next rum tasting to feel like a royal experience, there's only one Rhum Room in which you're served by a Princess on the island of Anguilla.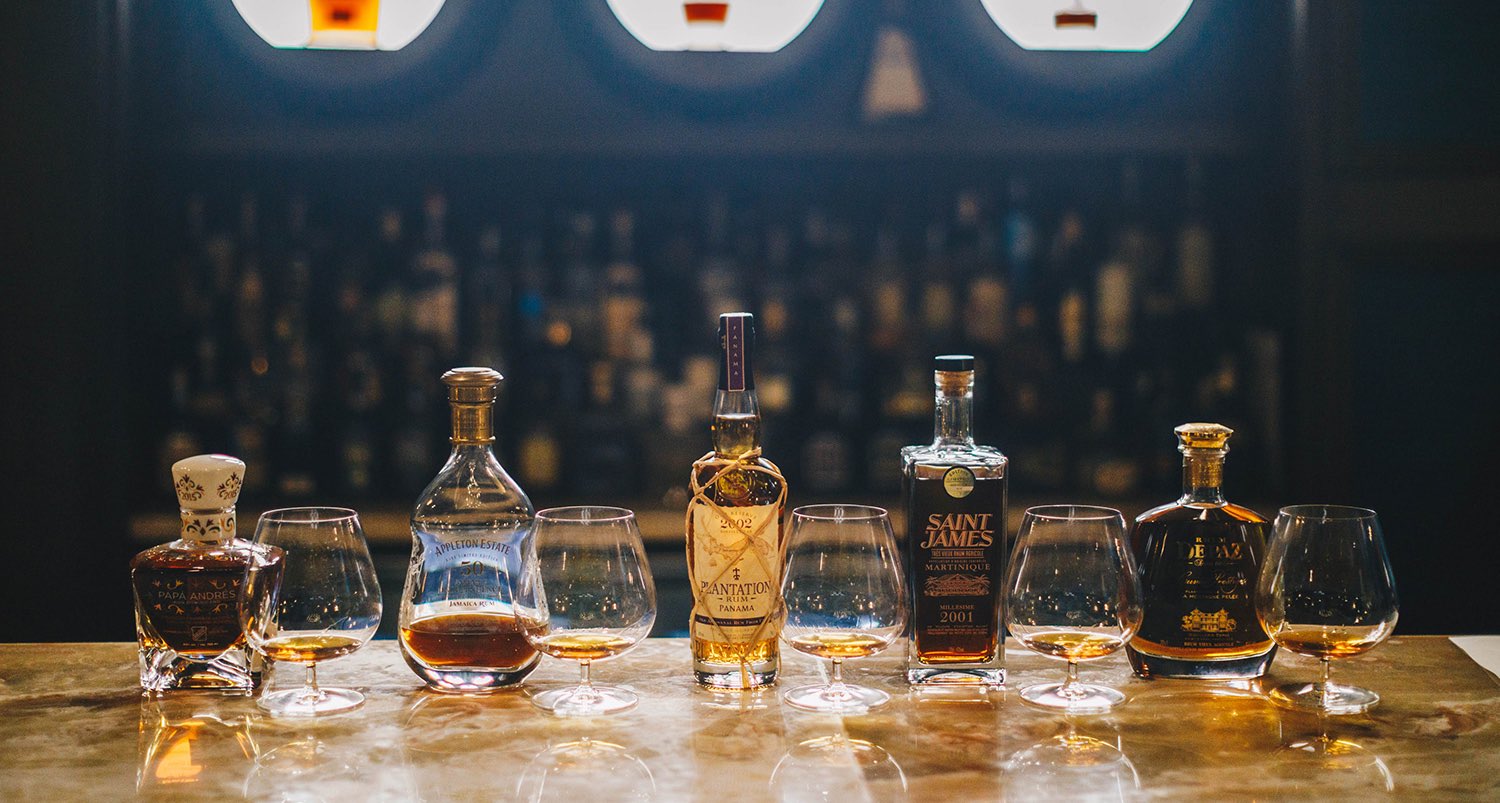 Zemi Beach House Resort & Spa
https://www.zemibeach.com/