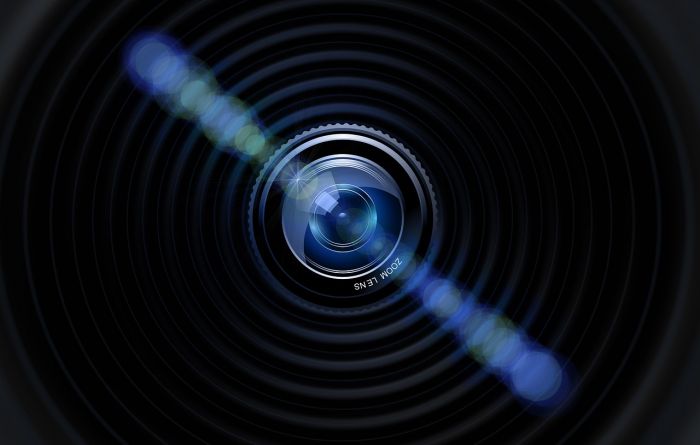 Arizona stands out from the crowd as a state that's undeniably diverse and stunning. Its many parks filled with eye-catching rock formations, endless desert and warm weather bring in visitors from near and far. While it's a place that offers up many opportunities for outdoor adventure, thriving urban centers such as Phoenix and Scottsdale provide just as many options for those who love the rhythm of the city to find fun and unique adventures. Film buffs, in particular, will find Phoenix and Scottsdale to be destinations brimming over with cinematic inspiration. From indie theaters to modern marvels of the big screen, these two cities have a little something for everyone with a passion for film. Here are a few of the locations you won't want to miss while you're here.
FilmBar
When a stop in Phoenix is on the agenda, make time to swing by 24 W. Camelback Road where you'll find FilmBar. This downtown destination is an exotic and vibrant stop for those that are excited to sit back with a craft beer in hand and watch a thought-provoking independent film. Cozy in size and charming in ambiance, FilmBar beckons a crowd looking for something just a little different. With walls covered in colorful movie posters and a theater that seats just 70, this is an intimate setting that regularly hosts classic, cult and indie films on the big screen. Coffee, wine and soda are also available for guest enjoyment during a screening and when the movie is done, slide up next to the bar to mix, mingle and discuss the film at hand.
Movies in the Park
Phoenix is known for many things, but a distinctly warm weather pattern makes it the perfect place for those who love watching a film outdoors any time of year. While many of the state's outdoor theaters have sadly closed their doors to the public, between the months of October and December, Biltmore Fashion Park comes alive with the open-air big screen. This free series is hosted on Friday evenings and guests are encouraged to bring a blanket and chair and settle in for a night of classic film enjoyment. Located at the corner of 24thStreet and Camelback Road, Movies in the Park is hosted in an area buzzing with people, fun and excitement making it the perfect place for a weekend movie night with friends.
iPic Theaters Scottsdale
When you're visiting Scottsdale and the craving for the luxury of an old-fashioned trip to the movies strikes, iPic Theaters is the answer every time. A night at IPic Theaters is no ordinary night out. Guests to this glittering location on North Scottsdale Road come dressed in their best and turn up the glamor the minute they walk through the front doors. When you're met with twinkling bistro lights, vaulted ceilings and premier dining opportunities, it's hard not to feel like Hollywood royalty. iPic Theater gives guests an opportunity to view the latest film on the big screen from the comfort of extra plush and reclining seats. A first-class menu provides both creative and upscale culinary options for enjoying as you watch the film. Seats include built-in tables for convenience and servers masterfully maneuver orders throughout the film. Savor fried calamari with a hand-crafted cocktail as you enjoy a film lover's night out on the town in style.
Talk Cinema Scottsdale
While some film buffs fall in love with the movies because of storylines, others find their passion stems from the discussion surrounding a film and its many merits. Catering to film lovers who enjoy a backstage look and discussion with key players once the film is done, Harlan and Susan Jacobson founded Talk Cinema, Inc. in 1992. Since this time, residents and visitors to Scottsdale have found a place to gather, watch independent films and participate in both group and panel discussions as a follow up. Hosted at the Scottsdale Center for the Performing Arts on East Second Street, these events give guests the chance to view foreign language films, independent films, documentaries or sneak peek views of big-name upcoming titles through the eyes of a critic. With a film festival feel and an open and honest view on the world of film, Talk Cinema is a Scottsdale film lover's event unlike any other.
Writer's Bio
Caitlyn Knuth is a travel writer with a passion for discovering the most intriguing destinations on the map. Writing in association with Parsons Villas, she's happy to share the compelling details and practical city information it takes to turn readers into travelers.