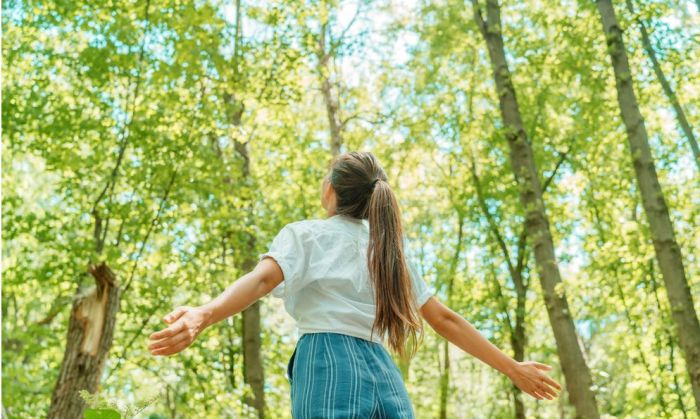 Times change, and trends change along with them. Most noticeable in the final product—minimalist home decor, a new style of designer jeans taking the world by storm—trends originate from a more internal starting point, a shift in values that manifests itself in a shift in style.
And facing a crisis of global proportions, there has perhaps never been a larger shift in values than we've seen throughout the many pandemic months. The merging of work and home, the pause in our daily routines, and a reconsideration of not only health and safety, but fulfillment, family, and, more than ever before, sustainability.
An Accelerated Change in Environmental Behaviors
Normally, necessity is the mother of invention. But there's been no lack of necessity for change in practices when it comes to the sustainable treatment of the planet and its people. Instead, it was a small glimpse of hope during the COVID-19 lockdowns, and a pause that lasted long enough to notice, that's resulting in a tangible behavior change across nearly all aspects of post-COVID consumer behavior.
For a brief moment, there were no cars, trucks, or motorbikes on the road. Free from the exhaust of millions of commuters, skylines cleared up. Wildlife crept back into forests, and back deck conference calls were filled with more animal sightings than normal. Newly visible night skies and notably fresher air inspired a renewed energy, or at least a greater awareness, toward reversing the conditions that are making those things rare.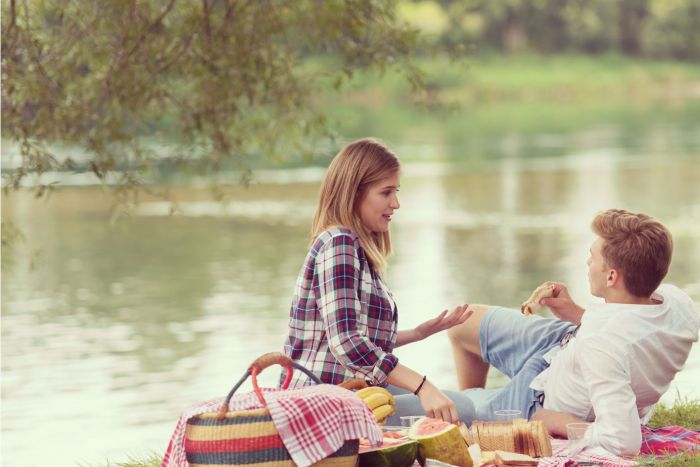 The same shift in awareness was taking place regarding sustainable working conditions. As virtually every employer renegotiated their approach to corporate operations, new opportunities arose to consider work life balance, and to re-think the corporate realities for workers around the globe. COVID-19 instilled in people a heightened awareness for the wellbeing of their neighbors, their communities, and soon, the state of the world at large. Consumers have brought that awareness into their purchase decisions; a product that comes at the cost of other people comes at too great a cost.
Intention into Action
"It's heartening when you begin to see quantitative support for a qualitative re-orientation," says Tara Milburn, Founder and CEO of Ethical Swag. "I work with companies in multiple industries, and I've seen incredible, consumer-led support for sustainable practices across the board."
Ethical Swag is a sustainable branding company that offers a vetted selection of sustainable, creative, and personalized products. Having built environmentally and socially responsible practices into the core of the business, Tara found that sustainable practices and sustainable profits didn't have to be mutually exclusive.
Millennial consumers, in particular, are supporting that market shift. Currently, millennials make up about 1/3 of the luxury consumer market size, a share that's only growing as they advance in their careers. According to Forbes, 50% of the personal luxury market will be millennial shoppers by 2025. 73% of those millennial shoppers indicate a willingness to spend more on a product that comes from a company with sustainable and socially conscious practices. Gen Z isn't far behind; 62% show a preference for sustainable brands, and 54% are already willing to pay up to 10% more for a responsible product, a number that will likely only grow in the coming years.
The market moment in which responsible operations are properly correlated with consumer rewards has arrived. For luxury brands looking to rise to the challenges of the new post-COVID consumer, three main areas of focus need to be prioritized.
A Transparency Audit
The journey to fully sustainable operations doesn't take place overnight. But luxury brands can move toward more responsible operations with every decision they make. Perhaps the most pressing area of focus for a sustainably oriented luxury brand is to commit to true transparency in their ongoing marketing efforts. Gen Z will be the first consumer generation that's grown up with the digital world. Research and reviews are creating a culture of accountability; even if a brand hasn't yet achieved their sustainability goals, it's important to be upfront about what those goals are, and where in relation to them the brand currently stands. Communications strategies and marketing efforts should be constantly audited to ensure the transparency standard is met.
Working Toward B-Corporation Certification
Further along in the sustainable shift, luxury brands can undergo a B-Labs audit, a thorough investigation that holds brands to the highest environmental and social standards. A successful audit results in a B-Corp certification, which communicates to consumers that the brand has achieved those sustainability benchmarks. At any stage, undergoing an audit is a great way to better understand how the sustainability efforts are translating, and what areas need improvement for more responsible operations.
A Sustainable Conversation
Finally, luxury brands should consider sustainability as a North star, a nearly never-ending process. Along the way, it's important that brand leaders open up the conversation for feedback, both from their own employees and from their consumer base. If the solution isn't working for the team or the consumer network, it's not a sustainable solution; every action should be measured through that open conversation.
A market that's motivated by sustainable aims, especially when those aims are supported by consumer spending, will be one significant silver lining to emerge from an incredibly hard year. By committing to transparency, working toward a B-Corp certification, and leaving room for collaborative re-calibration along the way, luxury brands can set the tone for the new normal, and make a significant contribution toward making that sustainability-oriented market a reality sooner rather than later.