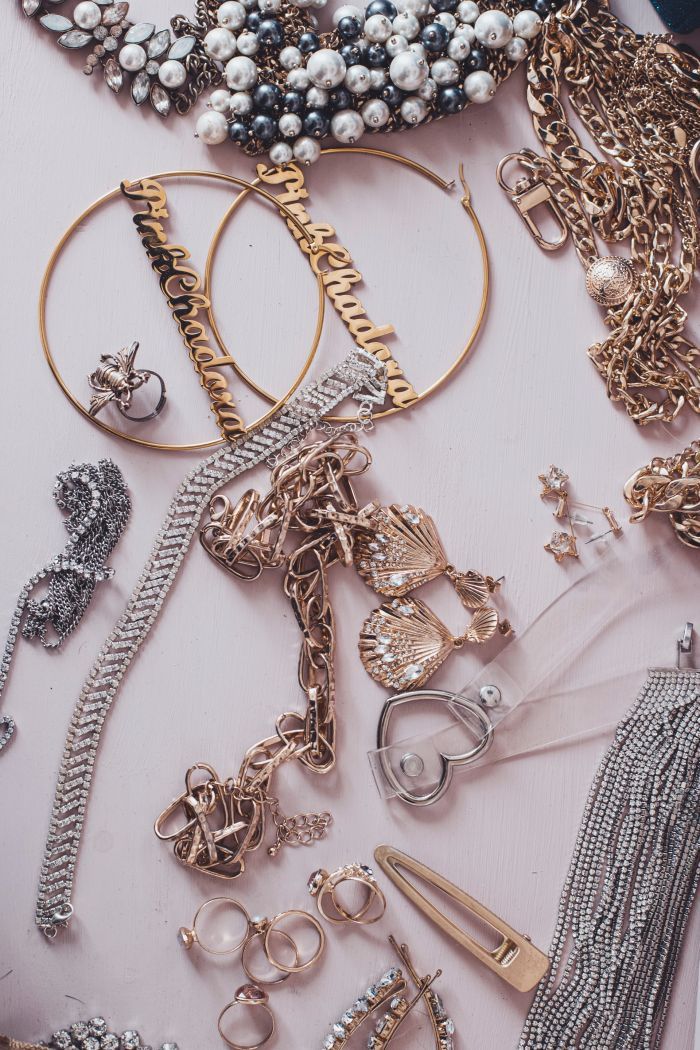 Unsplash
Monogram jewelry is a great way to transform even the most simple jewelry into a beautiful, meaningful, and completely personalized piece. Whether you're shopping for yourself or looking for a gift for your loved one, a carefully created embossed necklace or bracelet lets you show off your style while adding a unique, custom touch to your accessories. Celebrate what makes you, well, you with a one-of-a-kind bracelet, engraved necklace, or thoughtful anklet.
We've compiled a list of things to consider as well as our favorite pieces to make shopping for on-trend monogrammed jewelry simple and stress-free.
Things to Consider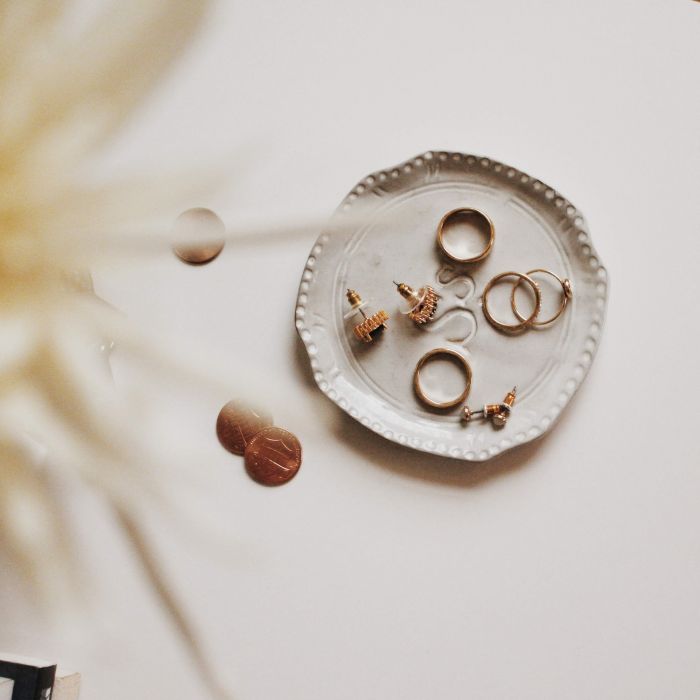 Unsplash
With thousands of unique styles and looks to choose from, monogram jewelry is easy to find. But what makes a good piece of personalized jewelry? Consider your personal style, what colors look best on you, and what size of jewelry you're looking for and make a statement with your monogrammed jewelry.
Style
When choosing a piece of monogrammed jewelry, it's important to consider your personal style. After all, if you tend to gravitate towards a more understated look, there's no reason to go for a big, bold chain. Think about where your week takes you and what activities you enjoy on the weekends—you want your jewelry to be as functional as it is beautiful.
If you lean more towards a frilly, feminine style, consider more dainty, delicate pieces. If your outfits are typically big, bold, and confident, make a statement with custom earrings that will draw attention to your entire ensemble.
Skin Tone
It's also important to consider your unique skin tone when shopping for meaningful monogram jewelry. While you may have personal preferences, different metals look better on certain skin tones, and a beautiful piece of coordinating jewelry will get used more often. When you look fabulous, you'll feel fabulous, too!
Those with cool skin tones often look best in light or white metals, like white gold, silver, and platinum. If you have a warmer skin tone, opt for classic gold, copper, or rose gold pieces. If you're not sure what your skin tone is, there's a few easy ways to figure it out. You probably have a warm skin tone and should opt for gold jewelry if your veins look green. You may have a cool skin tone if your veins look blue.
If you want to add jewels to your monogrammed jewelry, keep in mind that bright blues, shimmering emeralds, and frosty pinks and purples look best on cool skin tones. If you have a warmer skin tone, opt for earthy tones like rubies, navies, or shimmering diamonds to look your best.
Size
Whether you're looking for a jewelry box staple or want a gorgeous monogrammed piece to wear on special occasions, it's important to consider the size of your new personalized jewelry piece. Basic staples like monogrammed gold necklaces or delicate custom monogrammed bracelets are great choices to have on hand. If you're looking for a statement piece for a night out or special event, you may want to look for larger options that have a little more bling to them.
Consider buying a combination of simple and bold monogrammed pieces, so you'll always have a piece of thoughtful jewelry to wear, no matter where your day takes you.
Our Favorite Pieces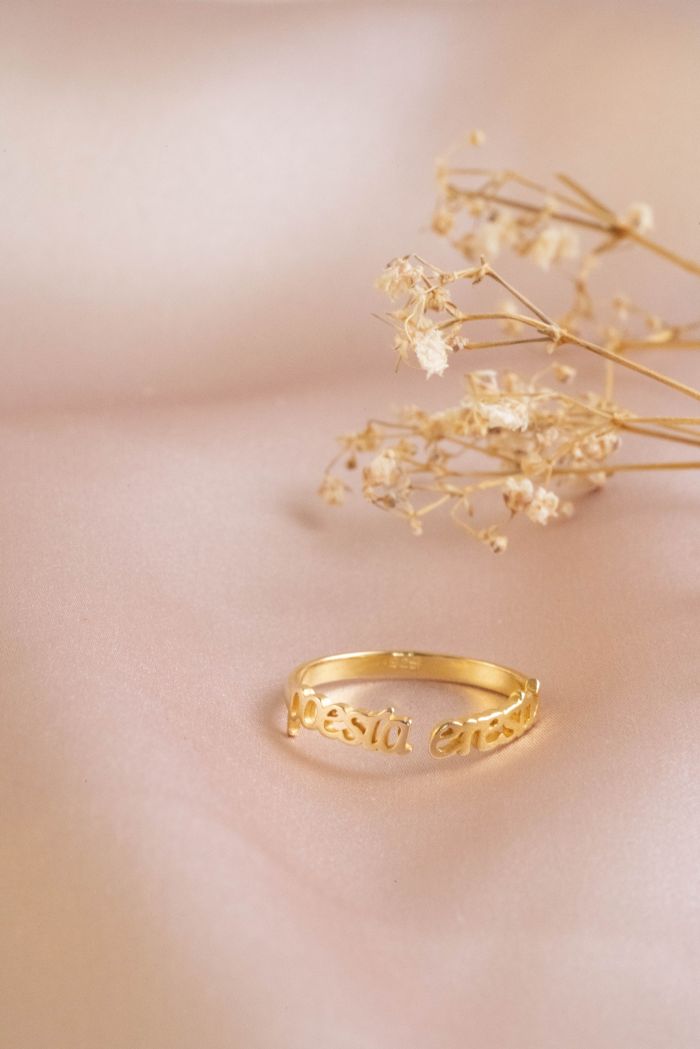 Unsplash
There's no mistaking it—personalized, monogrammed jewelry is right on-trend. From celeb-approved chain letter necklaces to quirky letter earrings, there's tons of options to choose from that will fit any style. We've rounded up some of our favorite picks below to get you started.
Monogram Bracelets
You've probably seen monogrammed bracelets on the likes of Meghan Markle, Carrie Bradshaw, and more. There's a variety of options out there—from delicate bar bracelets with custom engraving to bold Cuban chain link options with a monogrammed charm. Minimalist, delicate chain options are a great piece to have in your jewelry box if you're looking to elevate your everyday style.
Keep an eye out on the stock of your favorite high-street stores—they should also have a variety of initial styles that are sure to impress.
Monogram Necklaces
Show off your style with trending monogrammed necklaces in your favorite precious metals. Shop personalized letter necklaces and layer them with pieces already in your jewelry box for a unique and on-trend layered look. Look for different sized chains and add even more interest by adding a third necklace with a sideways initial to create a look that's just your style.
Monogram Earrings
Elevate your earring collection with a pair of letter earrings or stunning hoops engraved with your name. Monogram earrings are easy to style up or down and make a great accessory for adding a bit of personal flair to an otherwise minimalist outfit. Pair statement hoops with delicate diamond studs for a classic, sophisticated look.
Whatever your style, there's a piece of monogrammed jewelry for you. Take inspiration from your favorite styles and add a unique, custom piece to your jewelry box today.