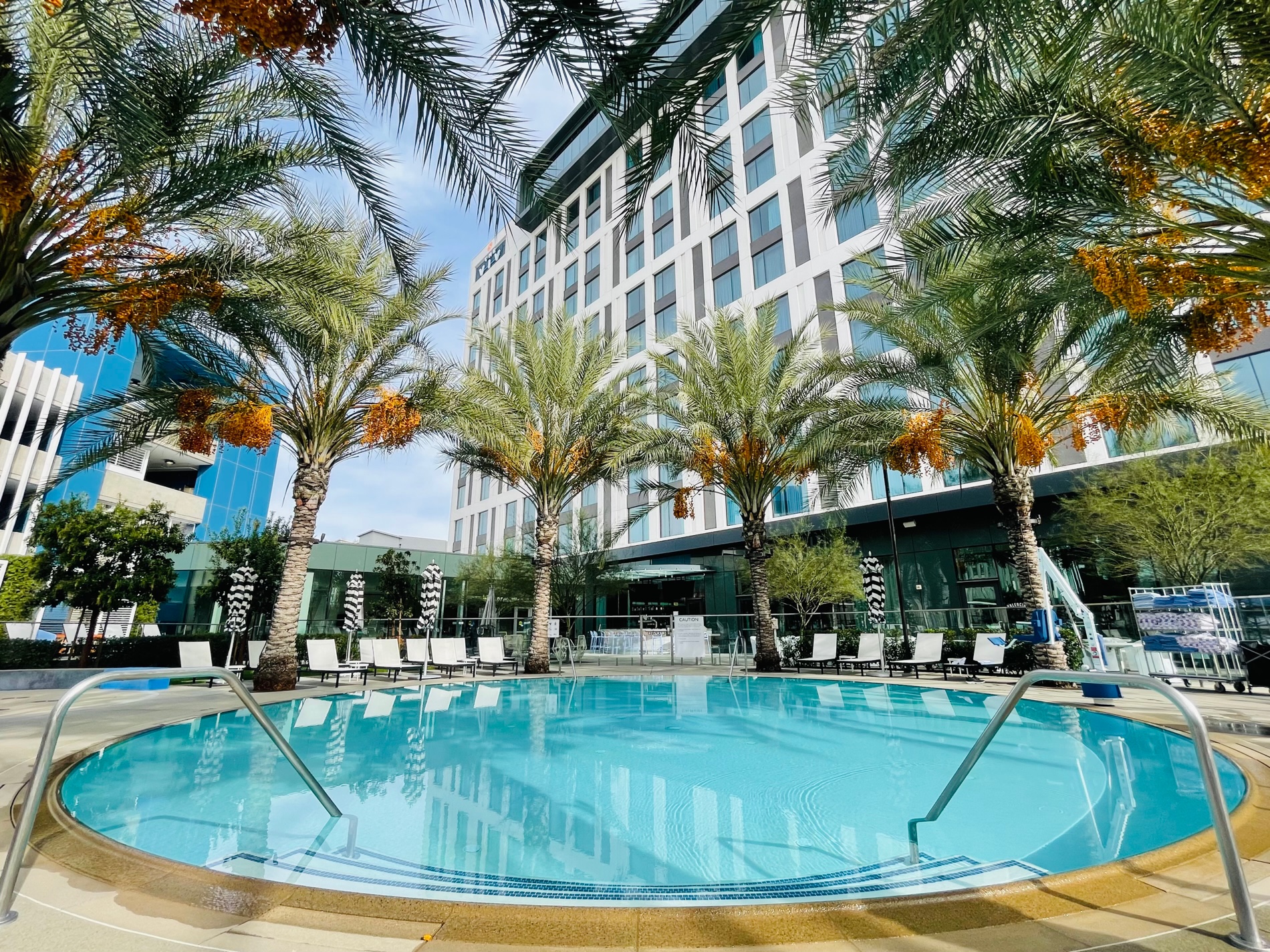 VIV Hotel - Jill Weinlein
When VIV Hotel a Tribute Portfolio Hotel took over Blu in Anaheim, management kept the subtle Disney-esque art and design throughout the inviting public spaces and guest rooms.
The is an air of excitement entering this luxury kid-friendly hotel, due to its proximity to the Disneyland Parks and the Anaheim Convention Center.
Families gather in the morning on the ground floor for grab-and-go coffee and snacks before heading out for the day. Nearby, the sit-down Valencia's restaurant is open all day offering Baja California and indigenous Mexican dishes plus creative beverages. Doors open to mature palm trees and heated pool area. There is an ambient splash pad for little ones, lounge chairs, umbrellas, and stylish cabanas frame the hot whirlpool.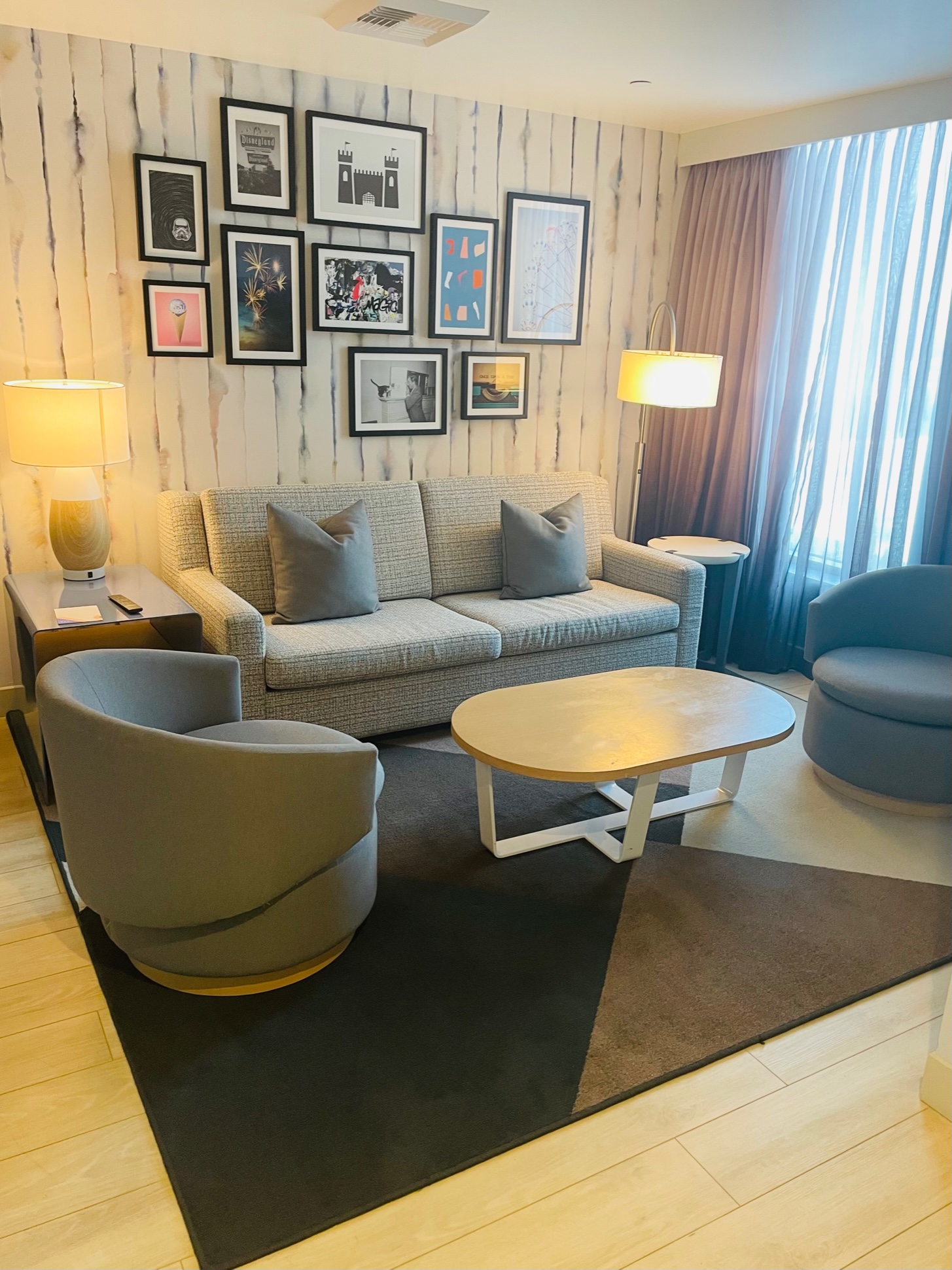 Jill Weinlein
Walking down the corridors to the guest rooms, bold and colorful brushstroke carpeting in the hallway is a tribute to Disney's Fantasia movie. Photos of cotton candy and sweet treats offer a pop of whimsy.
There are a variety of well designed spacious guest rooms and suites. Some have a king size bed with living area offering a sofa bed, others feature two queen beds and a bunk bed in the large room.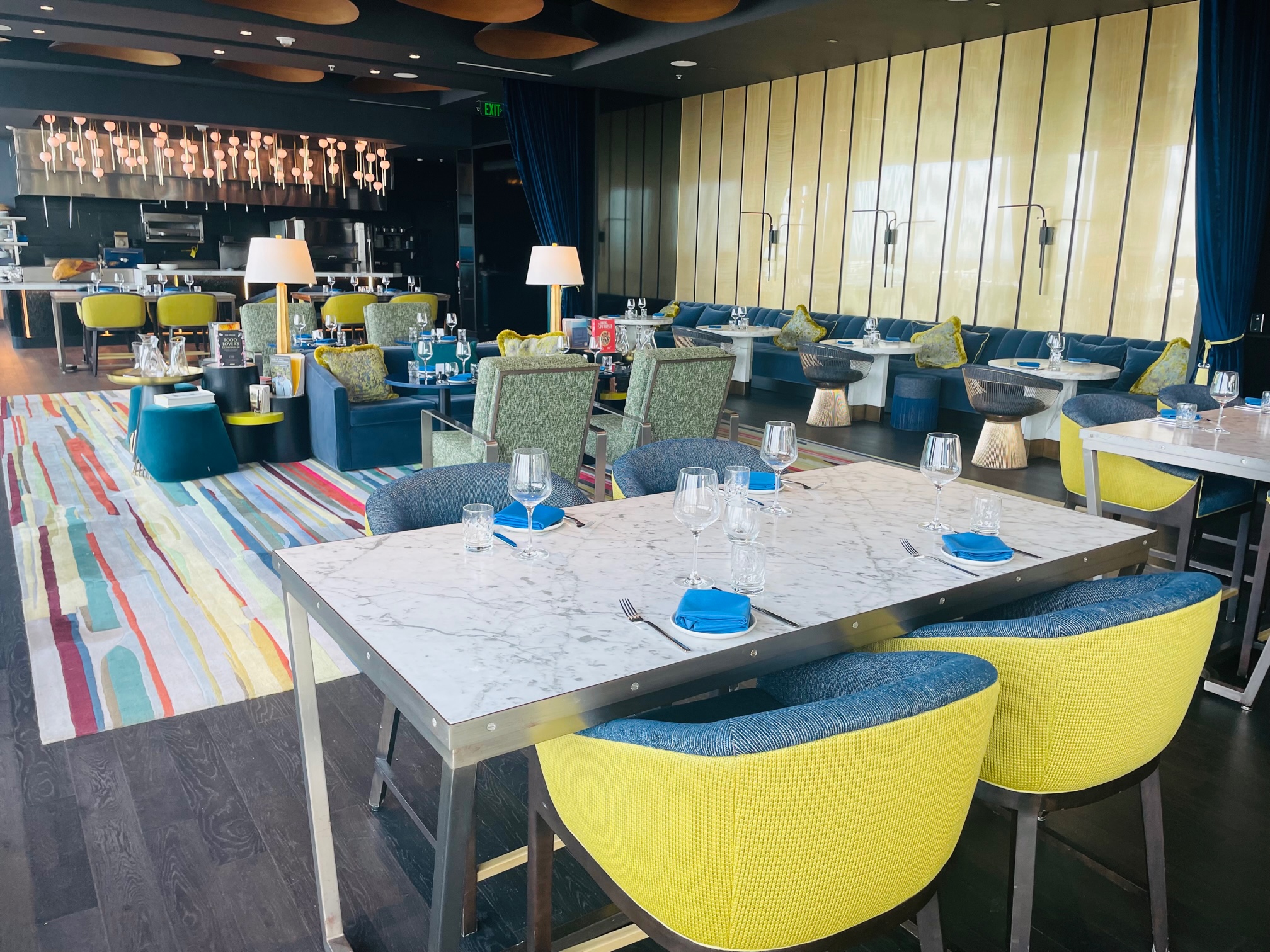 Top of the V - Jill Weinlein
Upstairs on the top floor is the tallest rooftop lounge, restaurant and swimming pool in Orange County. The open outdoor lounge and bar is next to an adult heated swimming pool with swinging benches and a large hot whirlpool.
One walks by the fine dining Top of the V restaurant to enter the pool and lounge terrace. Tables near the glass windows offer spectacular views of Disneyland and beyond. The Basque menu features grilled seafood, duck and steaks that pair nicely with creative mocktails, cocktails and a variety of International wines.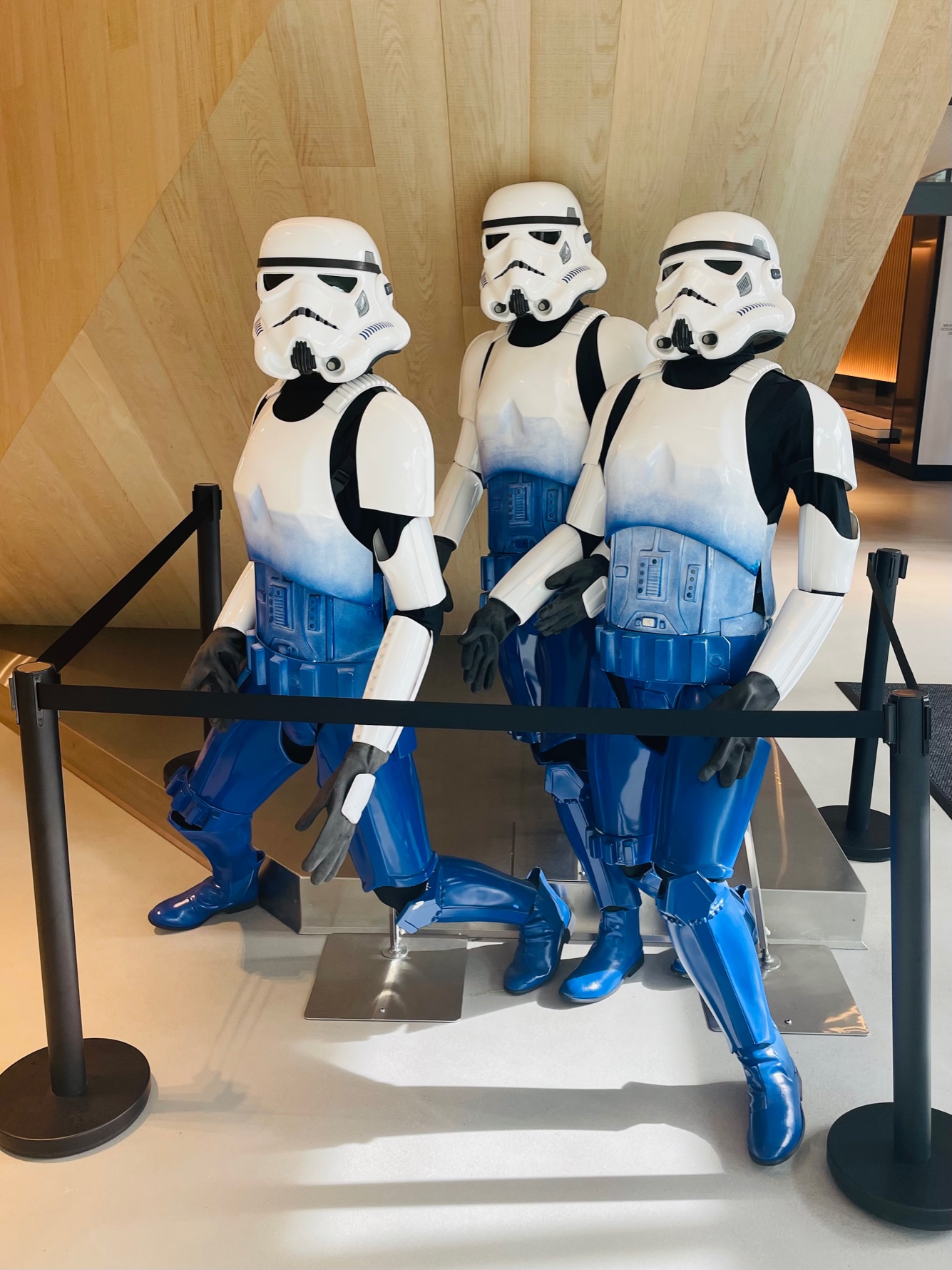 Stormtroopers greet guests - Jill Weinlein
Some of the interesting art in this hotel includes three lifesize blue fiberglass and resin Stormtroopers greeting guests enterting from the parking garage. In the lobby is a giant viewfinder reel with photos of Anaheim and some Disney characters. Near the elevator is a large frame installation featuring mini Disney figurines.
When you make your reservation at VIV Hotel, reserve and purchase Disneyland Resort Park passes when making your travel arrangements. A reservation is required to enter Disney Parks.