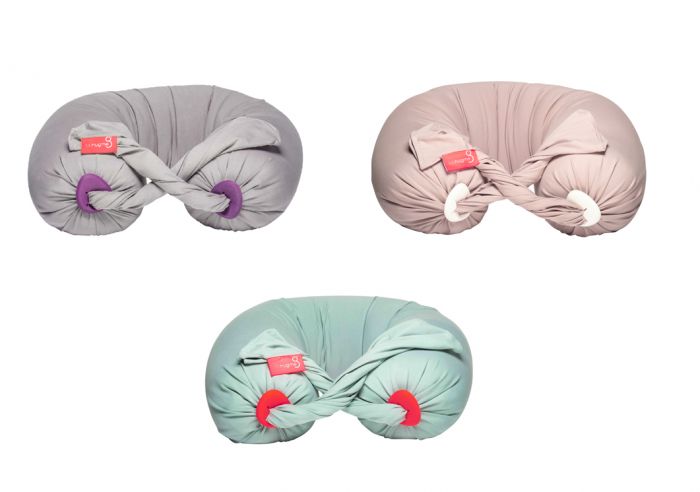 bbhugme
The maternity market is saturated with products touted as 'essential', and it can often be hard, especially as a first-time-mother, to separate the wheat from the chafe. During my first pregnancy, in 2016, I invested heavily in a vast maternity wardrobe that I ultimately did not end up wearing. I bought a pregnancy pillow from Theraline which was serviceable, but did not do much to assist my comfort level during the latter stage of pregnancy. When I discovered that I was pregnant with my second baby in 2018, I researched pregnancy pillows in greater depth, and decided to follow the advice of an overwhelming number of mothers to upgrade to the bbhugme Pregnancy Pillow, and I am so glad I did. Whilst the price point does place the bbhugme pillow at the premium end of the pregnancy pillow market, the value provided by this product entirely justifies the cost in my opinion, for four major reasons.
Firstly, the pillow was invaluable in helping me to achieve a good night's sleep throughout pregnancy, which, as any expectant lady knows, is particularly challenging during the final trimester. During my second pregnancy, I was even more physically exhausted by the demands of running around after a toddler, so having such a helpful sleep aid was immensely useful. The bbhugme is so effective because it has been designed and developed by a trio of female Norwegian chiropractors, and extensive ergonomic research has been poured into the product. The pillow has been specifically designed to offer relief and five point support to the areas of the body most affected by the strains of pregnancy; the pelvis, lower back, belly, knees and ankles.
This leads neatly to the second standout feature of the bbhugme; its ability to reduce or even entirely eliminate pregnancy-related back pain. During my first pregnancy I, in common with roughly nine out of ten women, experienced back and pelvis pain. The discomfort was so excruciating, in fact, that I was referred to see an osteopath for bi-weekly appointments during my final trimester. This time around, I had no issues whatsoever, and I credit the bbhugme with alleviating the stress on my body by providing proper support for my muscles, joints and soft tissue. Scientific research shows that many women continue to suffer from pain years after the baby is born, so anything that can be done to mitigate the risk of acquiring it in the first place is clearly preferable.
The third fantastic aspect of the bbhugme is the way in which it is made. Unlike any other pregnancy pillow on the market, it has a unique way of moulding to every individual's body thanks to the unique constitution of the pillow's inside stuffing, which consists of small ESP pebbles – a material selected especially for its antibacterial and anti-fungal properties, as well as its ability to keep the user cool. During pregnancy, body temperature is elevated because of the hormonal profile changes and overall weight increase, so having a pillow that does not promote overheating is so important.
Finally, and perhaps most importantly, unlike almost every other maternity item that I purchased during both of my pregnancies, the bbhugme possesses a longevity value that makes it more than worth the initial outlay. Postpartum, I find it extremely useful as a nursing pillow, because not only is it supremely comfortable (and can be tied to the body, reducing neck and shoulder tension), but it is, moreover, made of natural, soft and eco-friendly (BPA free) materials. The pillow and its accessories are certified by OEKO/TEX, in addition to being food grade certified for additional piece of mind, so I am happy for it to be in contact with my baby's delicate skin. I have also grown so fond of using it to sleep with that it has become a permanent fixture in my bed. In addition, it is possible to extend the life of the bbhugme with the Baby Pod cover, which transforms the pillow into a soft and cosy pod for your baby.
The bbhugme is without question the number one maternity product that I recommend to all of my pregnant (and even non pregnant!) friends. There is an array of interchangeable pillow cases to choose from, so it is easy to find one to match your bedroom decor, and it is practical too: it is easy to clean, and comes with a carrying-bag so that it can accompany you on that all-important babymoon! In summary, the bbhugme Pregnancy Pillow is an exceptionally well-designed and constructed product, and one that I shall continue to enjoy using, long after my babies have grown up.
bbhugme Pregnancy Pillow, from £148.00 / $169.95
www.bbhugme.com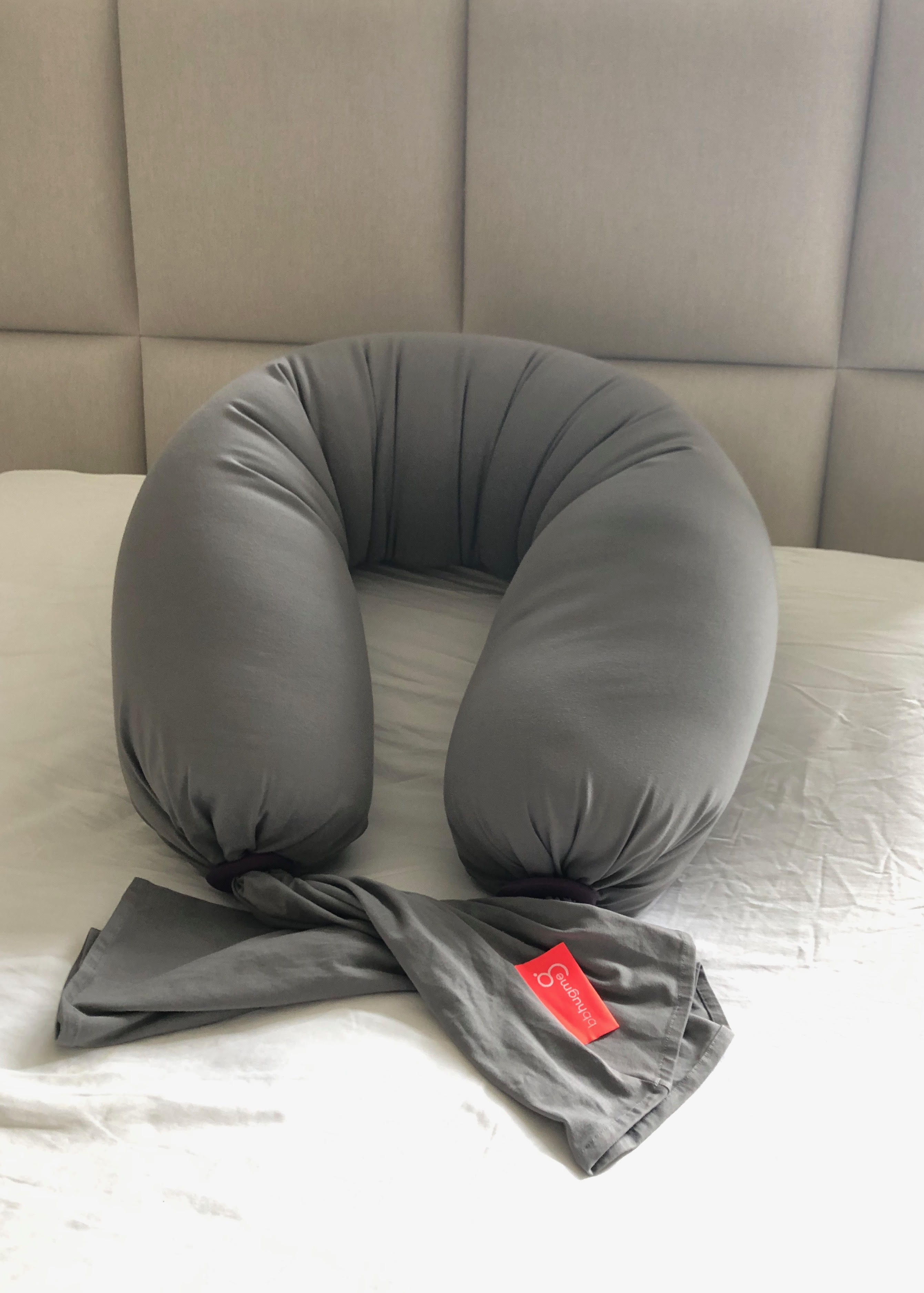 Elisabeth Rushton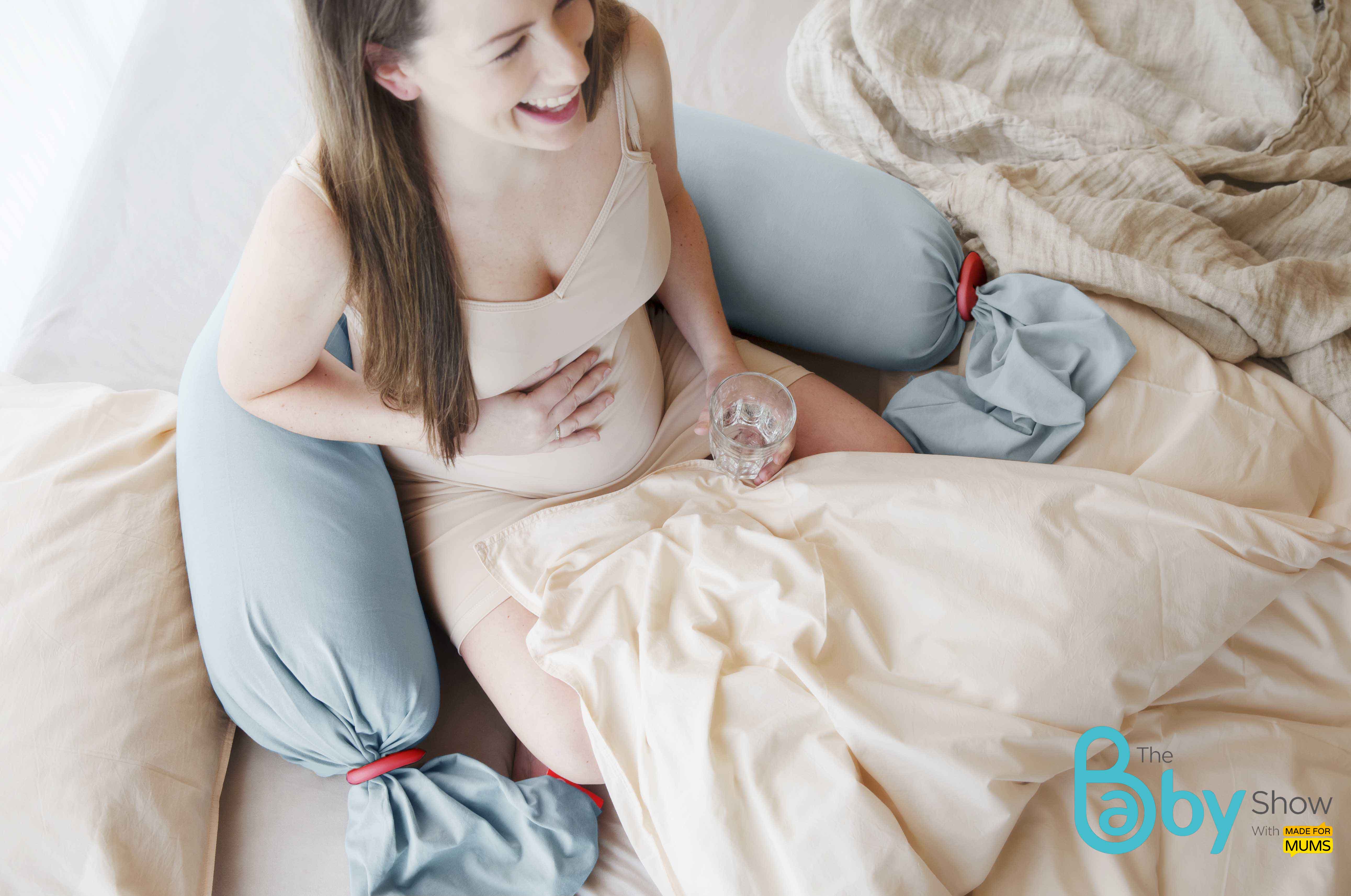 bbhugme