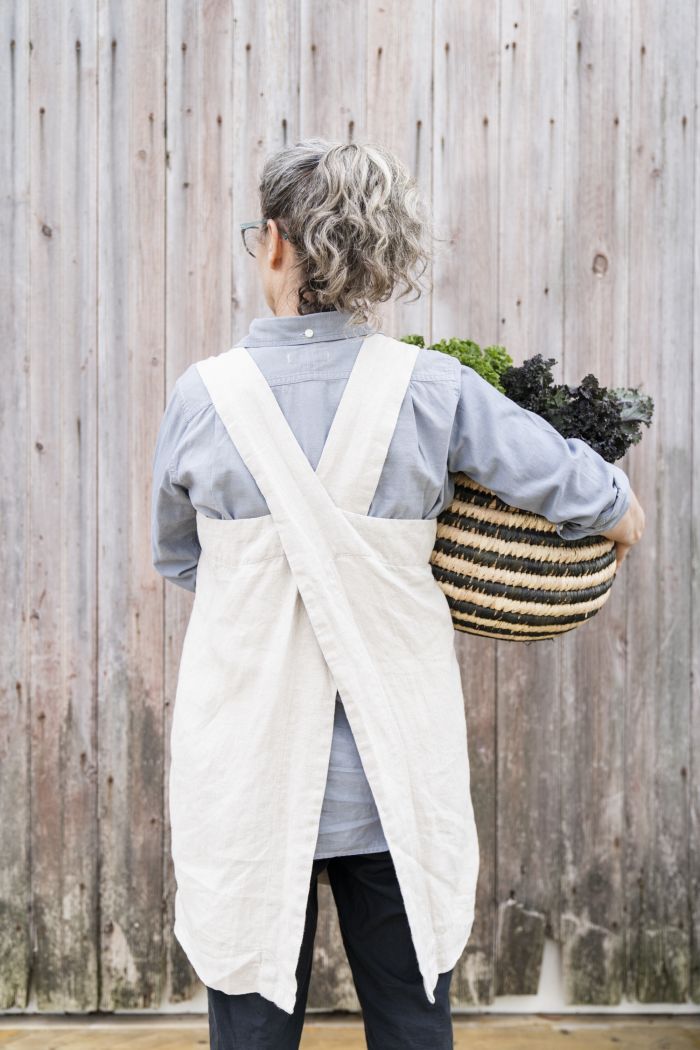 Kitchen Garden Textiles
As more of us actively look for ways to reduce our carbon footprint, there are plenty of brands helping consumers find easy-to-use alternatives to environmentally hazardous products like plastic, which, aside from taking ages to break down, spread toxins and contribute to global warming.
One of those brands is Kitchen Garden Textiles, a line of sustainable textiles with a mission to support urban agriculture and reduce reliance on single-use disposables.
Founded by costume designer turned sustainable entrepreneur Heidi Bar, the collection includes everything to make your kitchen a little greener ­— from aprons and market bags to paperless towels and yes, even coffee filters. These products are all crafted in Pennsylvania from unbleached, undyed linen and reclaimed materials.
"Our goal is to provide beautiful and practical kitchen textiles that help people live without synthetic fabrics, plastics or single-use disposables in their home or restaurant kitchens," said Barr. "Using, wearing and washing natural fabrics like linen in our day-to-day lives can mitigate a slew of environmental problems, from polyester microplastics in the oceans to unrecyclable plastics in landfills. I'm optimistic that the more people have access to quality natural textiles, the easier it will be for them to make the switch."
Among my personal favorites of the Kitchen Garden Textiles line is the produce bag. Not only do these bags look pretty, they keep your produce from spoiling — extending the shelf life of fruits, veggies and mushrooms by about a week (or more). As a fan of loose-leaf tea, I also love the reusable tea bags.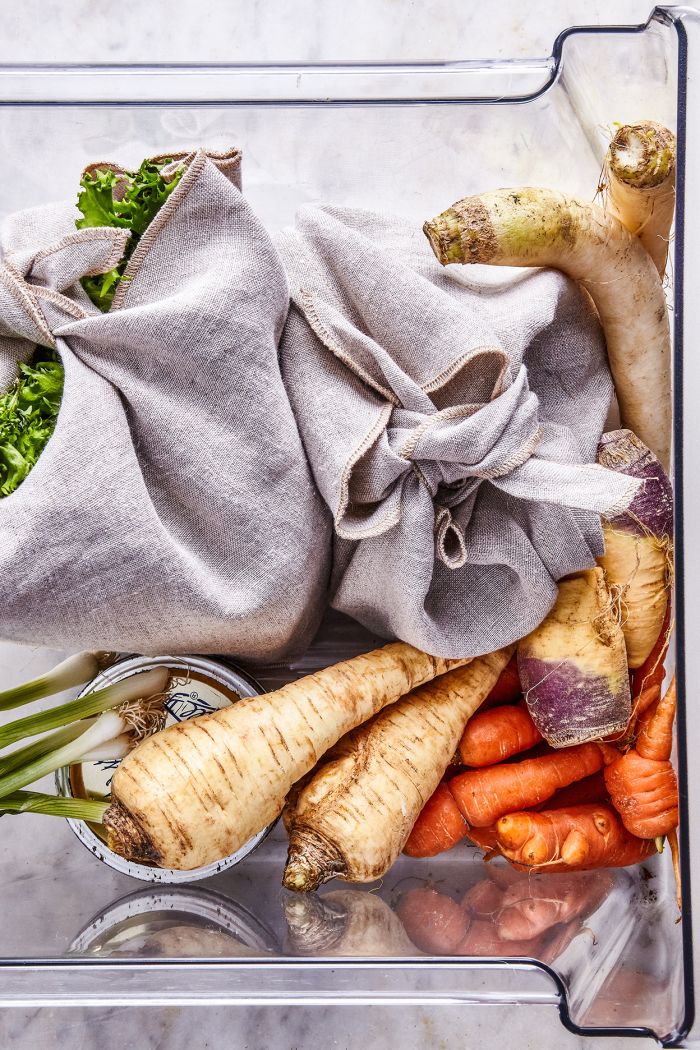 Kitchen Garden Textiles
The brand has a wide selection of other products available on their newly launched website, which is perfect timing for holiday shopping.
As for what's next for the brand: Barr is collaborating with Pennsylvania-based farmers to cultivate flax for her linen supply chain, working to re-establish the flax for linen industry in Pennsylvania. "We are also working to grow flax on regenerative farms and establish a mill so we can produce all our linen from scratch locally," she said.
For more information, visit kitchengardentextiles.com.