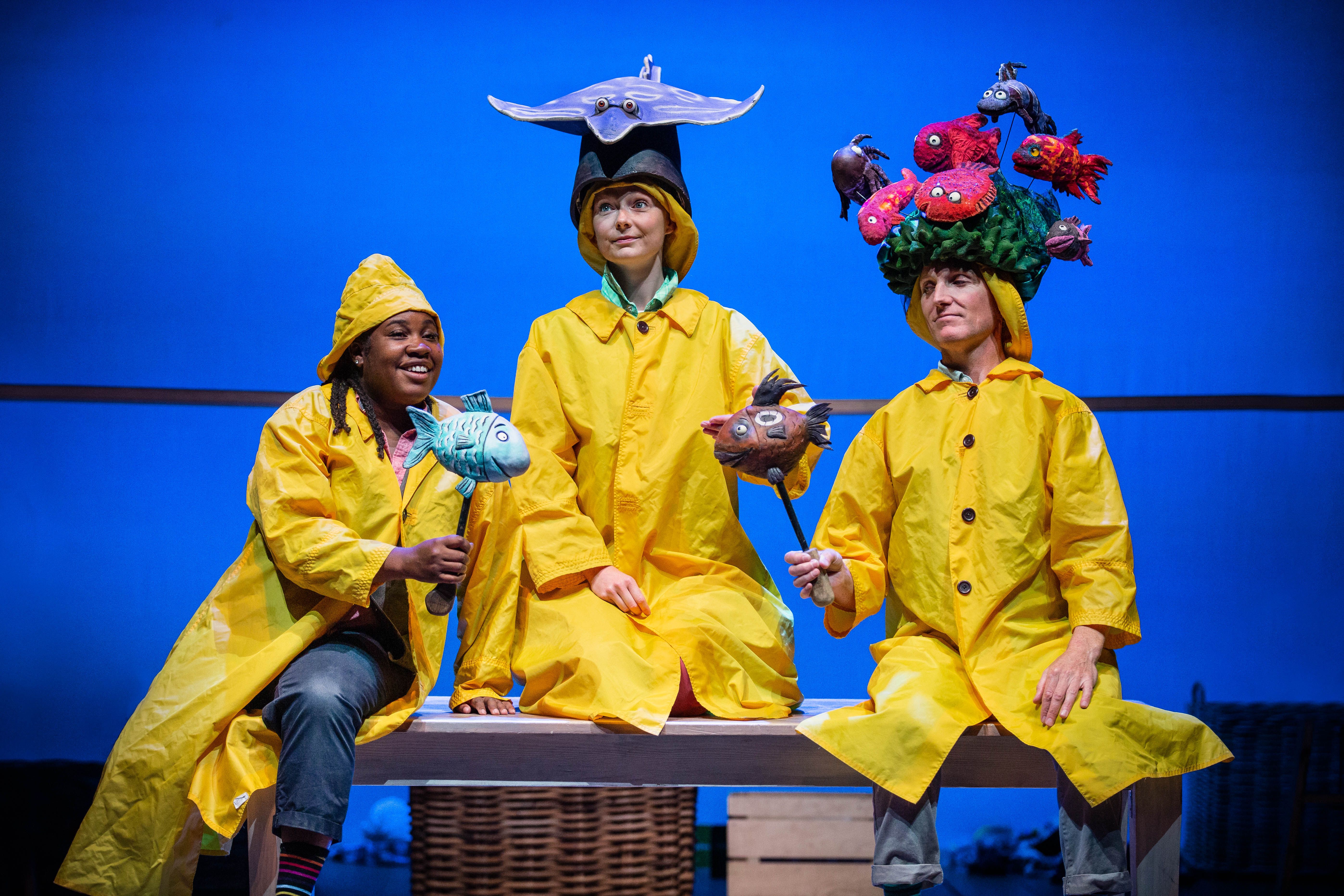 Mark Senior
In the heart of the mighty jungle a young monkey has lost his mum, and needs a bit of human help to find her. Meanwhile, in deep South of the United States, a lady farmer is dissatisfied with her tiny house and seeks sage advice from a wise man. Strolling around town in his old scruffy clothes, George the giant longs for a makeover and some new friends, whilst deep under the sea, a young fish named Tiddler is reluctant to attend school and concocts some fantastical fibs to excuse his tardiness.
Written by the inimitable picture book pair, Julia Donaldson and Axel Scheffler, Monkey Puzzle, A Squash and a Squeeze, The Smartest Giant in Town, and Tiddler are four charming stories presented with characteristic panache by Freckle Productions (the same team behind Stick Man Live! and Zog).
Intertwined and immersed in Katie Sykes's colourful and highly imaginative setting, these terrific tales are equally entertaining for little ones and the adults accompanying them. A mesmerising collage of puppetry, jazzy moves, and jaunty live melodies contributes to the undisputed success of an ingenious but easily accessible show.
With the clever repurposing of everyday objects for props, the talented cast of three creates a lively sequence of vignettes that keep the Cadogan Hall audience rapt in awe for an hour. Supported by a diverse range of musical instruments, including a clarinet and an accordion, Delvine Pitt, Joanna Brown, and T J Holmes' impressive vocals offer some catchy tunes happily enjoyed by the audience.
To call this show lively would be a whopping understatement: dainty and sophisticated children's theatre this is not. Sally Cookson's production (now directed by Mark Kane)is packed with gleeful ditties and booming country songs by Benji Bower, and the trio of actors – Pitt, Brown and Holmes – are supremely upbeat and shamelessly silly throughout. Everything about Tiddler is joyfully over the top and jolly good fun.
Ahappy ending is guaranteed in each of the stories in the medley. Cheeky Monkey will be reunited with his loving parents, the old lady's house won't feel so poky anymore, George will have become the kindest giant in town, and Tiddler will have learnt his lesson about telling tales.
Tiddler & Other Terrific Tales is a well-devised combination of physical performance, puppetry, and live musical numbers, immersed in colourful set and lighting, which results in an original and upbeat family show, filled with heart-warming moments and positive messages. At Cadogan until 21 August and suitable for children aged 3+, it is one of the hottest tickets in town for the summer 2022, and can be appreciated as much by young audiences as the accompanying adults – providing some much needed respite from the real world.
Tiddler and Other Terrific Tales at Cadogan Hall, London, until 21 August 2022
For tickets, please visit: cadoganhall.com/whats-on/tiddler-and-other-terrific-tales/
Mark Senior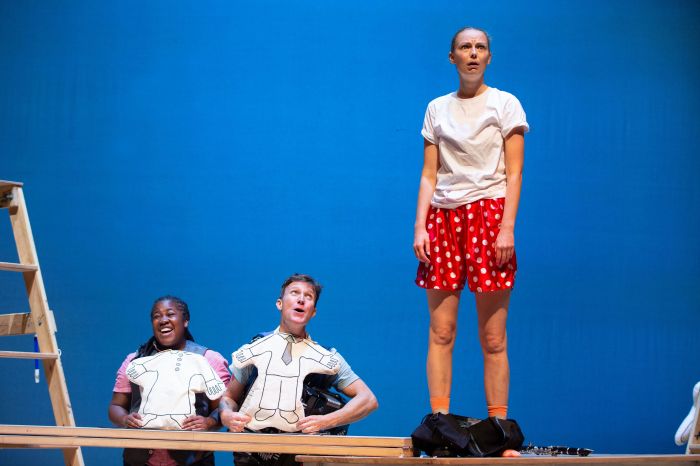 Mark Senior