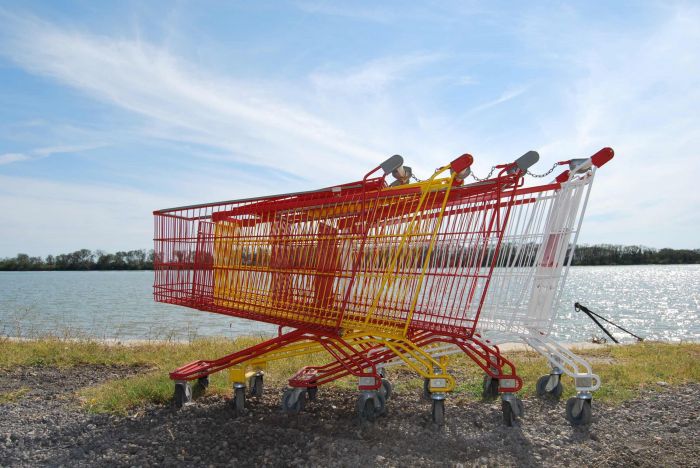 Photo by Boudewijn Huysmans on Unsplash
We live in a world where environmental concerns are at the forefront. As such, it's essential for students to adopt eco-friendly habits, like sustainable shopping. However, being a student also often means a tight budget. And this can make sustainable shopping challenging.
But, with the right approach, students can shop sustainably without breaking the bank. Below, we provide a few smart tips and practical advice on how students can shop sustainably while staying within their budget.
1. Embrace Minimalism
A minimalist mindset can make a significant change in your shopping habits. It fosters thoughtful consumption, which is key to sustainable shopping. This is crucial, especially when on a budget. Before buying anything, students should evaluate their needs and prioritize their essentials.
For instance, finding legit essay writing services to help with assignments is an important expenditure. On the other hand, shopping for a new outfit every month might not be. Of course, priorities vary from one person to another. But, by avoiding unnecessary purchases, students can not only save money but also reduce their carbon footprint.
2. Choose Quality Over Quantity
Prioritizing quality over quality also facilitates sustainability. This involves investing in durable, well-made products that are designed to last. Choosing quality ensures that products have a longer lifespan, reducing the need for frequent replacements.
While high-quality products may have a higher upfront cost, these items often provide better value over time. Poor-quality items quickly wear out, often ending up in landfills after a short period of use, contributing to environmental degradation.
3. Plan and Budget for Shopping
Planning can also play a crucial role when it comes to sustainable shopping. In fact, students are often eligible for discount prices. By researching and comparing prices, students can ensure that they find the best deals and value for their money. Students should also allocate funds for shopping. This helps avoid impulsive buys and encourages mindful consumption.
Students can also subscribe to newsletters from their preferred sustainable brands. These provide information about discounts, sales, and promotions allowing students to take advantage of cost-saving opportunities.
4. Prioritize Second-hand Shopping
Another way for students to approach sustainable shopping is to thrift. With the growing popularity of thrift shopping, there are many retailers and online websites that offer second-hand products.
Additionally, there might also be local buy-and-sell groups hosted on and out of campus.
These offer varieties of affordable and high-quality items. This includes everything from clothing and accessories to furniture and electronics. By purchasing pre-loved items, students can help reduce waste and contribute to the circular economy. And, of course, vintage and unique pieces hold more character and individuality than bulk-produced items.
5. Check Out Zero Waste Stores
Students can also consider zero-waste alternatives for certain products. For instance, instead of buying a new shampoo bottle every time, you can go to a zero-waste store and refill a used bottle. In the long run, this can significantly reduce the amount of waste generated.
If you have the DIY eye, you can also create homemade care products, such as cleaning solutions using ingredients like baking soda and essential oil. Personal care products such as deodorant, and body scrubs can also be made at home or in a dorm room using natural ingredients.
6. Shop in Bulk
Buying in bulk is also effective in saving money and reducing packaging waste in the long run. Students can go to stores like Cost-co or others that offer bulk sections of pantry staples. However, the issue here for students is to find storage space for bulk items. This can be particularly challenging when living in a dorm. However, this can be solved by combining shopping with your roommate.
Moreover, some of these stores also allow customers to bring their own reusable containers and bags to fill them up. This allows you to purchase only the amount you need and eliminates single-use packaging.
7. Practice Upcycling
Students can also take up cycling to promote sustainability. Unlike recycling, upcycling involves transforming old and unused items into something new and useful. This not only reduces waste but also allows for creativity.
For instance, students can repurpose old clothing into bags, revamp an old piece of furniture with a fresh coat of paint, or make decorative items from recycled materials.
Photo by Becca McHaffie on Unsplash
8. Swapping and Sharing
The concept of community swapping and sharing is once again gaining popularity in the society. In simple terms, this means that you will be exchanging items with your friends. This could be clothes, books, electronic items, or other products. This approach can be particularly useful when living in a dorm.
Students can also organize clothing swaps to acquire new items. This can help you save money, allow you to maximize the use of resources, and foster a sense of community.
9. Consider the Life Cycle Impact
Before shopping, take time to think about the environmental impact of a product beyond the point of purchase. For instance, what kind of packaging is used, how are the items transported, and what's the carbon footprint of the whole process?
Also, consider how the product was manufactured, used and how it would be disposed of. Ideally, it's best to choose products with a lower environmental footprint throughout their life cycle. Shopping sustainably is not always about buying bio or expensive eco-friendly products. You can also make good decisions in how it's shipped or how it's used to contribute to combating climate change.
10. Educate Yourself
Finally, the most important step to shopping sustainably is to educate yourself about the environmental issues. Students should be aware of how their shopping practices harm the environment, so they can make changes accordingly.
Read labels and research journals from the best paper writing services, check out brands, and learn about sustainable alternatives. And, of course, engage in conversations with friends and family to raise awareness and inspire others to shop sustainably.
In other words, stay informed about sustainability issues and make conscious choices based on your values. With the tips discussed above, sustainability shopping on a budget won't seem so far-fetched.